Stateside: Backpacking in Maryland park takes you blissfully out of the mainstream
by
Heather Benit
November 10, 2005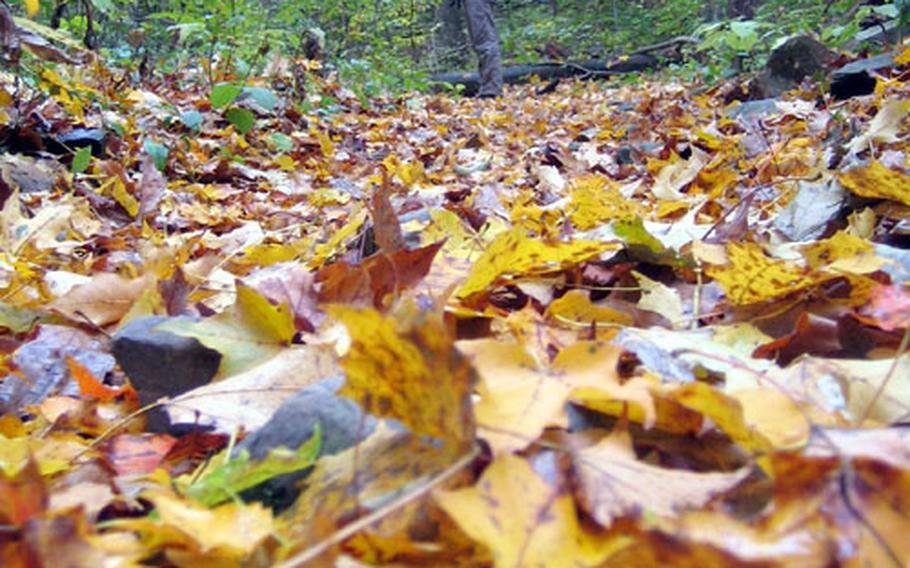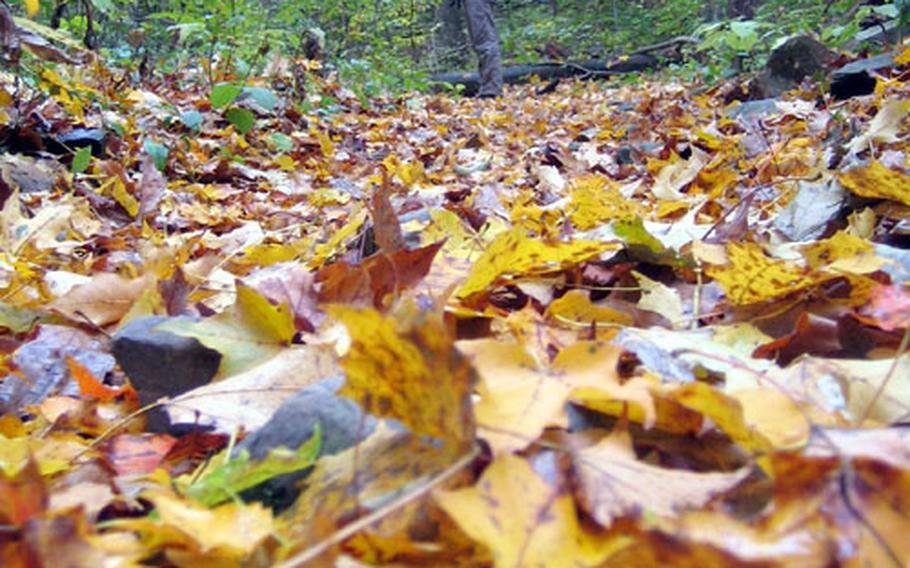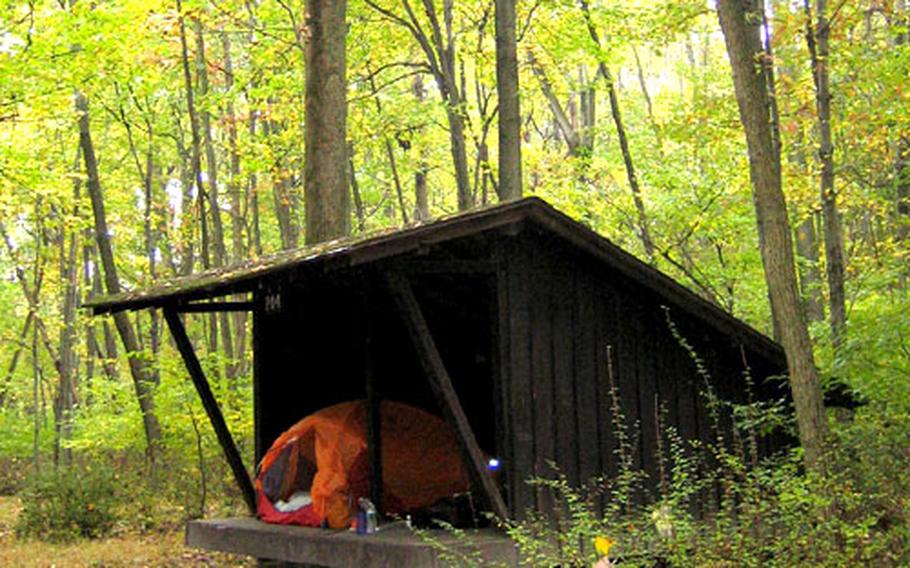 The World Series was starting and Hurricane Wilma, dubbed a "monster storm," was headed for Florida. The cold weather was on the verge of setting in, and we needed to get away from the nation's capital for two days of solitude and siren-free nights.
My sister and I packed up our backpacks and headed to Catoctin Mountain in Maryland, just over an hour's drive from Washington, D.C. It's the home of the U.S. presidential retreat, Camp David, but what drew us there were the 25 miles of hiking trails.
It is a curvy, scenic drive from the highway in Thurmont, Md., to Catoctin Mountain National Park's visitors center. The park rangers were helpful, stocking us up maps, camping information and jokes. They asked if the skies were clear in Washington, but we weren't thinking about the city anymore.
We were ready to escape — and we did — but we also got lost. The map was well designed, but many of the trailheads weren't named and the paths were so poorly marked even a veteran hiker would struggle to stay on track. We started off southbound and passed a solo adventurist several times who asked us for directions. We were no help.
There was a road nearby that helped us navigate, and the day was bright and young, but as the hours passed we grew tired of the trails running us in circles. Camping off the trails was prohibited, but we had a permit to sleep at a secluded shelter.
Eventually, we found a horse trail, which was easier to follow. The path was wide and the stocked with charming rest stops for horses. We put away our map, giving in to the labyrinth and letting the trail guide us into disconnect.
The path was rocky and camouflaged in leaves, so our steps were careful. Our silence magnified the song of the forest. In a soft lullaby, the leaves gently fell to the ground and the wind banged branches together like a drum. We walked to the beat as the hours passed.
It was the cries of children that awoke us from our daydream. The trail had brought us to a populated portion of neighboring Cunningham Falls State Park, where a 78-foot waterfall lured families, and a jungle gym of rocks entertained kids.
We shuffled past the scene of families enjoying a Sunday together. Our goal was to get to a lean-to before dark. Our feet found their rhythm again, balancing on each rock with a quick step. We drifted deeper into our thoughts, distant but determined.
As we climbed the steep, three-mile loop that led to our night's resting place, a helicopter flew overhead, pulling us out of our trance.
"Probably the president going home," said my sister, who's in the know.
The president was going back to Washington, but we had another day at our retreat. We walked on, happy to concern ourselves only with the trail, the trees and the sky.
Know and go ...Where:
Catoctin Mountain National Park and neighboring Cunningham Falls State Park in Thurmont, Md., about 70 miles from Washington, D.C.
What:
A 78-foot waterfall to view all year at Cunningham Falls Park.25 miles of trails for hiking all year.Campgrounds are open from April through October, cabins and lean-to style shelters are open year round. Cabins require reservations, but campgrounds and Adirondak lean-to shelters are first-come, first-served.The roads of Catoctin Mountain Park offer scenic driving all year, but portions of Park Central Road and Manahan Road are closed in winter.Trails for daytime horseback riding are open from April 15-Dec. 31. The park does not supply horses but offers parking for horse trailers.Rock climbing is available at the Wolf Rock area only. Permits are free at the visitors center. No reservations are necessary, but climbers must bring a helmet.Other activities: picnicking, fly-fishing and cross-country skiing.Costs:
Entry to Catoctin Mountain Park and activities are free; Cunningham Falls Park charges an entry fee ranging from $1 to $4, depending on residency and the day of the week; campground sites cost $20.Cabins sleeping 3, 4 or 6 cost $35 a night weekdays and $55 a night on weekends; a lodge sleeping 8 costs $70 a night weekdays and $110 weekends; other options available. Shelters are free but require a permit obtained at the visitors center.Good to know
Pets are only permitted in certain areas.If you're staying in shelters, bring a "bear bag" and rope to hoist your food into a tree to keep the critters away.Information
Contact the Catoctin Mountain Park visitor center at (301) 663-9388) or go to www.nps.gov/cato.
For information on Cunningham Falls State Park, call (301) 271-7574 or visit www.dnr.state.md.us.
— Heather Benit