St. Moritz: Finding steep climbs, but avoiding steep prices
---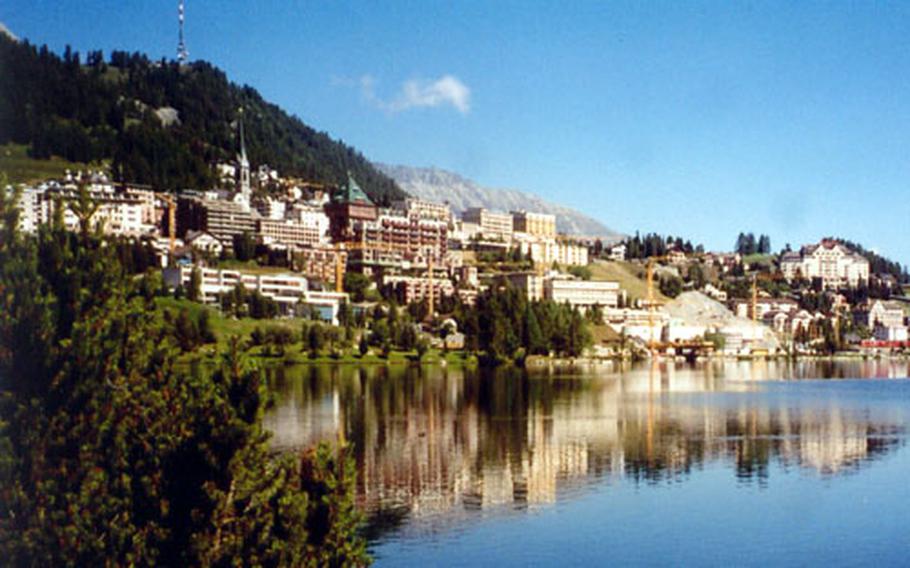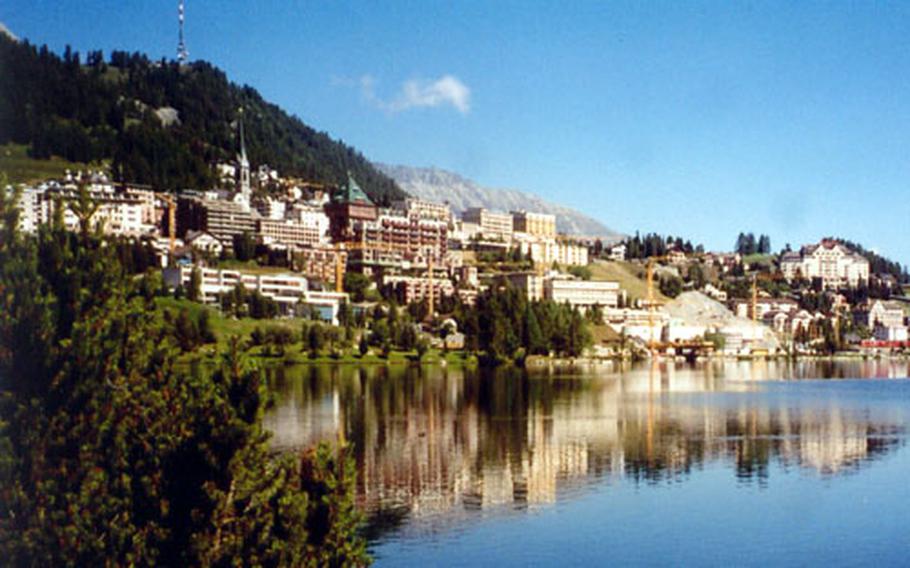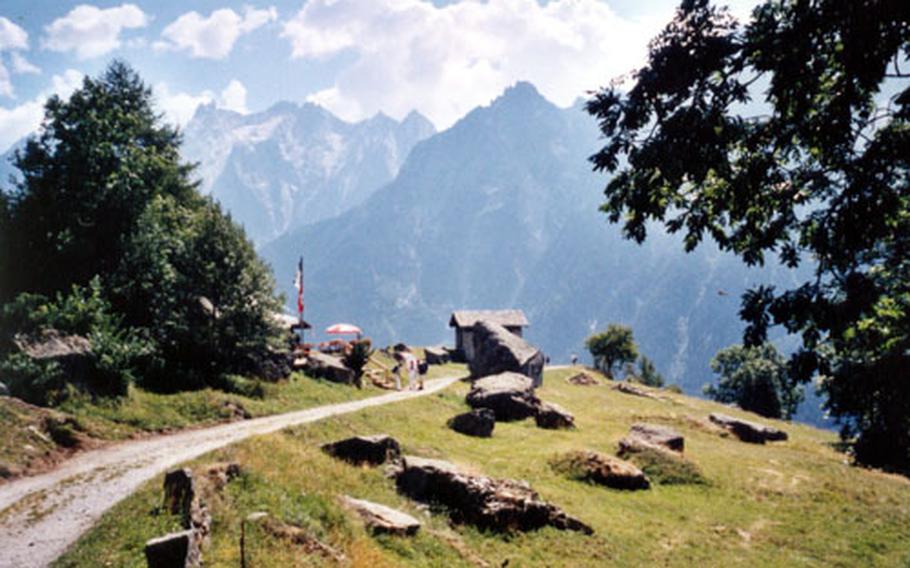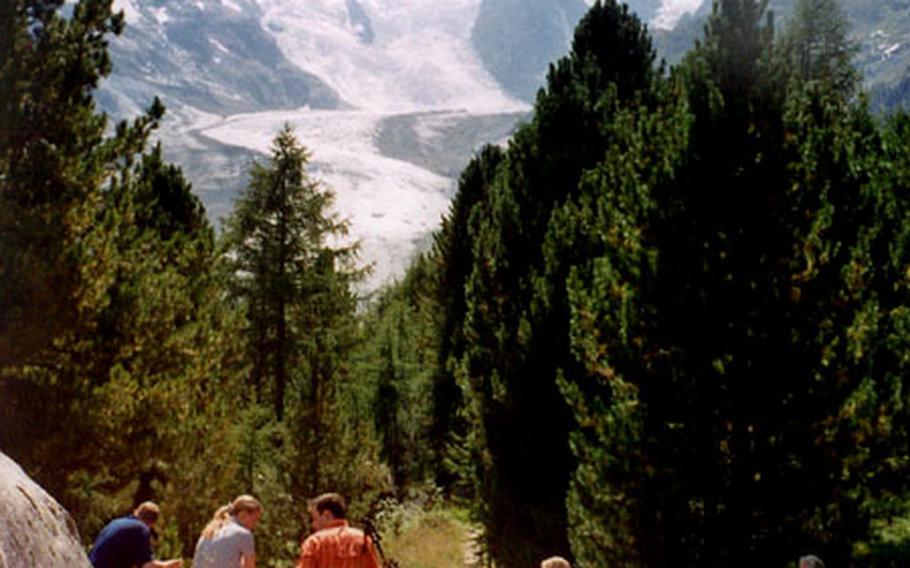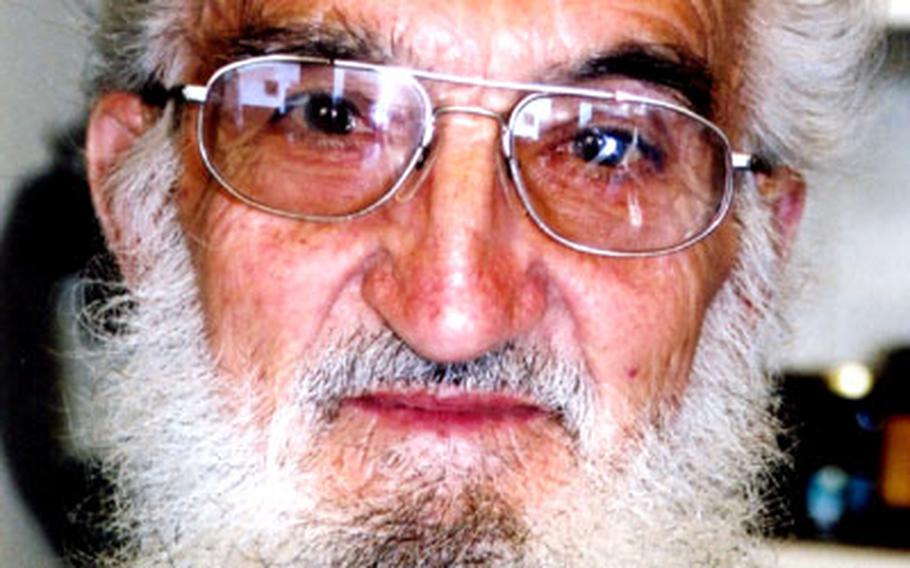 The name St. Moritz conjures images of movie stars and royalty, exclusive hotels and designer boutiques.
It's a playground for the upper crust, who ski its slopes and watch polo matches and horse races on its frozen lake in winter. In summer, the wealthy come to lounge in the classy Swiss mountain retreat, staying in one of its five five-star hotels surrounded by five-star scenery.
But there are also less expensive accommodations and plenty of ordinary folk at the resort.
After a strenuous bike ride in nearby mountains, my husband and I spent several days in St. Moritz last summer. We enjoyed a mountain hike, a leisurely bike ride around neighboring lakes and a day trip to a nearby valley.
St. Moritz in summer is a perfect base for outdoor activities. It is a hiker's paradise with walks from leisurely strolls to rock-climbing adventures. You can ride a cable car to mountain peaks, such as Piz Nair, Corvatsch and Diavolezza, each at an altitude of more than 10,000 feet, and set off on trails from the top.
Or you can just follow a path from the town into the mountains. The Schellenvrsil Trail, a short 45-minute walk, leads to "Heidi's hut," which was used for filming a movie about the fictional Heidi.
For our hike, we drove a few miles to the town of Morteratsch, from where we set off on the trail to the Boval Hütte. The path parallels the Morteratsch glacier, and from bottom to top is one outstanding view after another. The field of snow and ice between the slopes of mountain rock is a wonder of nature, a marvel to behold.
Even though we hiked from an elevation of 6,257 feet to 8,167 feet, the trail was never too steep. It is, however, rough and rocky, best attempted with hiking boots. After 2½ hours, we reached the hut were we sat in the sunshine surrounded by the stupendous scenery and enjoyed a grilled bratwurst and Rivella, a popular Swiss soft drink.
We relished the hike, but wanted to get back on the bikes for some easy pedaling. A ride around mountain lakes fit the bill. We rode on a trail that goes around the St. Moritz lake, then on to the shores of two other lakes, Champfer and Silvaplana. It was pure delight with no granny gear climbs.
We stopped to watch windsurfers and kite surfers as they skimmed across the water. We took a break to sit in the sun on a grassy slope and take in the magic scenery. At Lake Silvaplana, we locked up the bikes and hiked to a splendid alpine waterfall where we met a young German who worked in St. Moritz. He told us he likes to hike to the top of the falls to take in the scenery and "clear his head." He called it "a great place for getting my thoughts together."
We got our thoughts together and decided to see more of the area by taking a drive to the Bregaglia Valley on the Italian border. My husband's daughter had been there last summer, staying in the town of Soglio for several days. She was enthralled with it and we were enthralled with her photos.
The Bregaglia Valley is one of three valleys in the Swiss canton of Grisons where Italian is spoken. The canton's native language is Romansch, a 2,000-year-old language that is a sort of rustic Latin, although German is also spoken there.
We stopped in the village of Stampa to visit a museum in the Ciäsa Granda, a grand old structure built in 1581. It belonged to the Stampa family, which gave its name to the village.
The Museo Bregagliotto contains a variety of interesting exhibits, from natural history to contemporary art. There's a stuffed wolf, an evil creature that is said to have killed 60 sheep, one goat and five deer in a six-month period in 2001. No one knows who shot the killer wolf, and after its death there was a great debate in the village. Animal lovers wanted the hunter found and punished.
The art section focuses on the Giacometti family, whose three artists, painters Giovanni and Augusto, and sculptor Alberto, were all born in Stampa.
Not far from the museum is the Palazzo Castelmur, an elegant patrician mansion from the late 18th, early 19th century with painted walls, frescoed ceilings and a collection of Chinese porcelain. A wealthy baron who made a fortune in the candy industry added on to the mansion 150 years ago. Its top floor is dedicated to exhibits of the confectioner's industry with delightful photos of an old candy factory in Italy as well as elegant cafes in Russia and Poland.
Soglio is the gem of the valley, a romantic mountain village of rustic charm and amazing panoramas. We wandered up and down its narrow cobbled alleys lined with weather beaten structures of wood and stone. We had an outdoor lunch on a terrace in the midst of its mountain grandeur, then walked it off with a stroll through an ancient chestnut forest. The trees were introduced to the area by the Romans and today are used to produce a variety of products (noodles, honey, cakes) sold in the area.
Back in St. Mortiz, we window-shopped the stores with famous names: Armani, Versace, Bvlgari, etc. We peeked in the lobby of the Palace Hotel, the most famous of the town's luxury residences. It's all dark wood paneling, high ceilings, chandeliers, stuffed furniture and huge windows with pricey views of the mountains and St. Moritz lake.
St. Moritz' popularity as a summer health resort dates to 1500 B.C. when the Druidic Celts passed through. Even back then, pilgrims came to St. Moritz to take its healing waters from mineral springs. Later, the Romans had a settlement there, and Renaissance physician and alchemist Paracelsus described the health-giving properties of its springs in 1537.
In addition to hiking and biking, today's summer visitors can sail, windsurf, kite surf, fish, inline skate, ride horses, paraglide, hang glide, ride a helicopter or hot-air balloon, even go canyoning or rafting.
For more information, see the Web site www.stmoritz.ch.
---
---
---
---