Spring means fresh fish at Bavaria's Gasthaus Glasshutte
by
Michael S. Darnell
March 18, 2015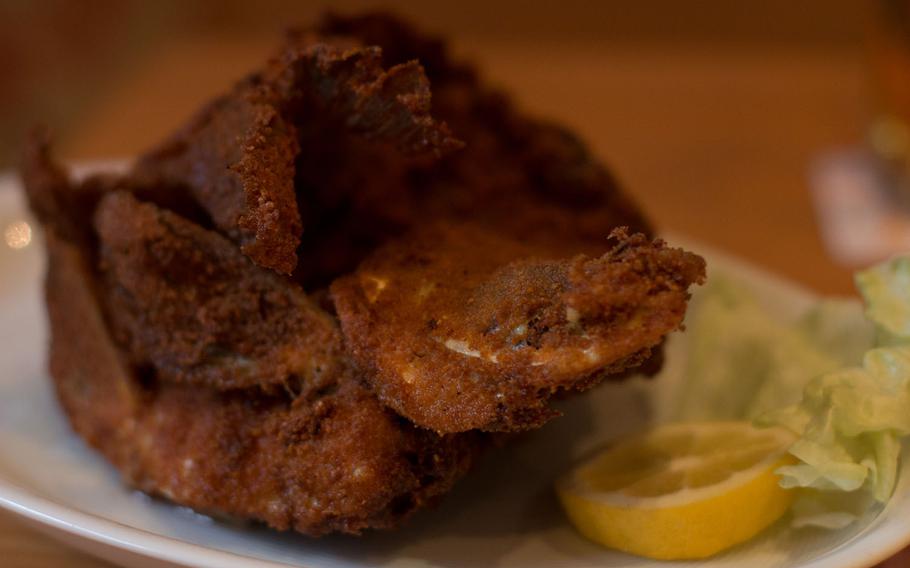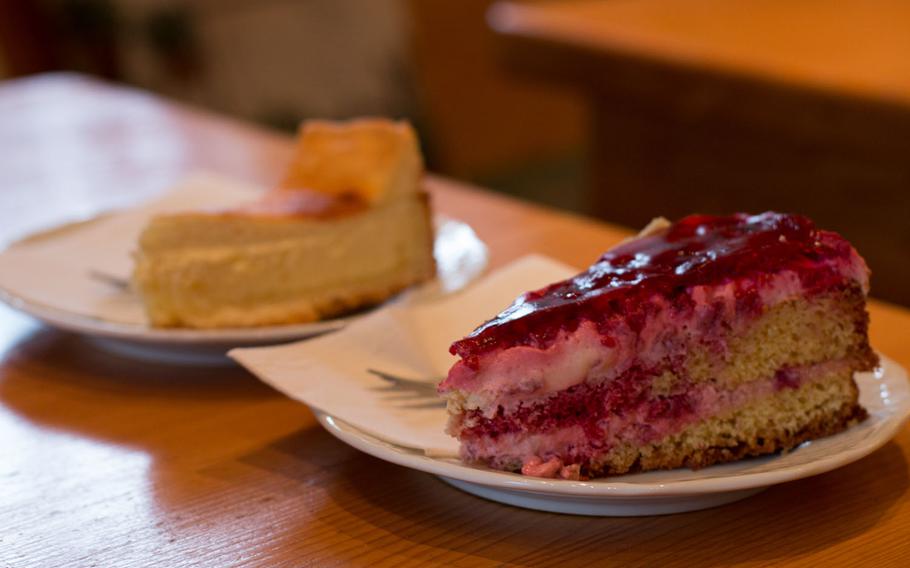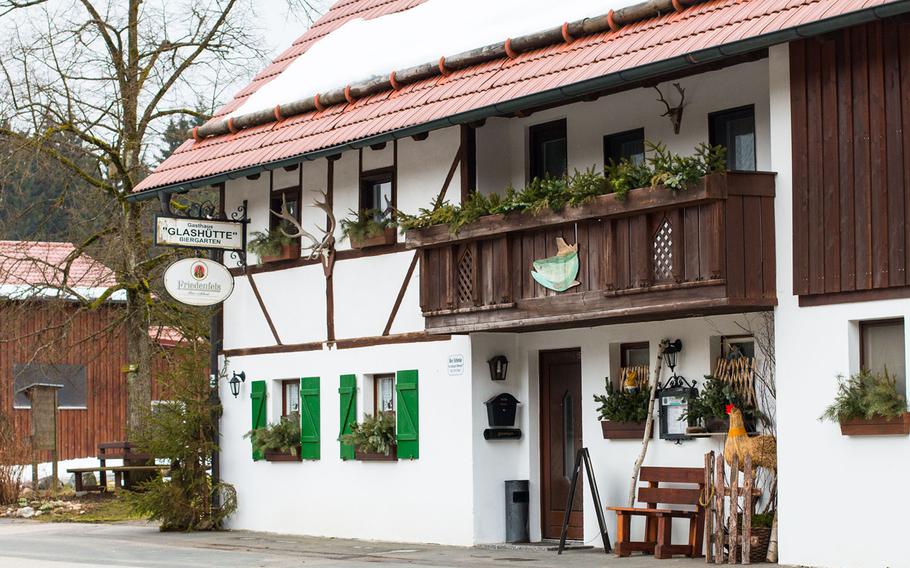 It's time to put away the mulled wines and winter coats. Spring is finally coming back to Bavaria.
Of all the things that excite me most about the warming weather is the fact that a whole new world of in-season foods will soon become available. Not the least of which is a personal favorite: fresh trout. While the first of May is the proper start of the trout fishing season, it's never too early to get a jump-start on the good eats, provided there is an excellent fish establishment nearby.
Luckily for the residents of Grafenwöhr and Vilseck, Germany, there is a hidden gem of a restaurant just 20 minutes away by the name of Gasthaus Glashütte that certainly qualifies.
Some of the more transient residents of the Bavarian military communities may never learn the place exists, as it is tucked away in the deep woods between Erbendorf and Pressath. It's easily missed, even if you know exactly where to look.
And what a shame that is, because this charming little eatery serves up some of the best fish in Bavaria.
All of the fish is either caught in the carefully tended ponds right outside the front door or down the road at the restaurant's carp ponds. The proximity is undoubtedly the main reason the resulting dishes are so good. Much credit also goes to the proprietor, Petra Pieper, who has hired an exceptional kitchen staff.
They've created eight unique trout dishes, in addition to rotating seasonal specials (carp is notoriously great in season) and plenty of traditional German favorites. I'm fond of the herb-crusted pan-fried trout with butter potatoes, but there really isn't a wrong option available.
If you're not fond of fresh fish, then I would highly recommend the Lumberjack Steak, a plate of pork loin topped with a thick slab of bacon resting on of bed of onions. If I didn't know better, I'd say this dish was specifically crafted to appeal to American appetites. It's large and hearty.
There's a kids menu for the finicky little ones who haven't yet acquired a taste for carp and a a rotating menu of desserts made on site.. If they're serving cheesecake when you visit, you're in for a special treat.
That leads to the only real problem with Gasthaus Glashütte — getting there when it's open. The restaurant hours are very odd. They're only open Thursday through Sunday, from 11 a.m. to 10 p.m. Being closed for nearly half the week means a visit requires a bit of planning, but it's definitely worth it.
Of all the Grafenwöhr-area restaurants that use fresh fish as a centerpiece, Gasthaus Glashütte is easily my favorite. The combination of a tightly focused, high-quality menu and a quiet, out-of-the way location makes this a destination that shouldn't be overlooked.
Gasthaus Glashütte
Address: Gasthaus Glashütte, Glashütte 1, Pressath, Germany 92690
Times: Open 11 a.m. to 10 p.m., Thursday through Sunday. Kitchen closes at 9 p.m.
Costs: Most fish dishes hover between 10 and 13 euros. German favorites range from 5 to 11 euros.
Attire: Casual
Menu: German only
Information: Telephone: (+49) (0)9644-1777.www.gasthaus-glashuette.de