Snow Valley: Hit the indoor slopes at Belgian ski facility
by
Ben Bloker
January 19, 2010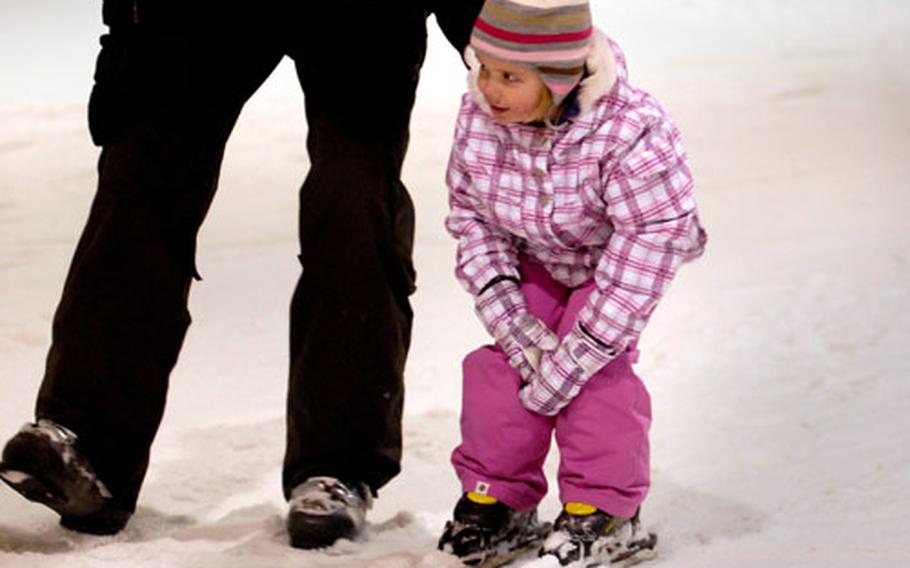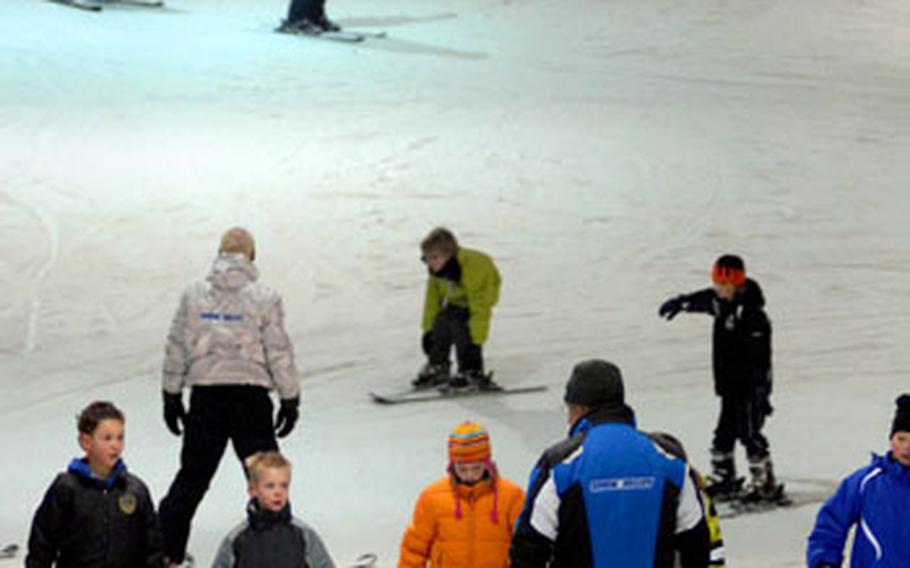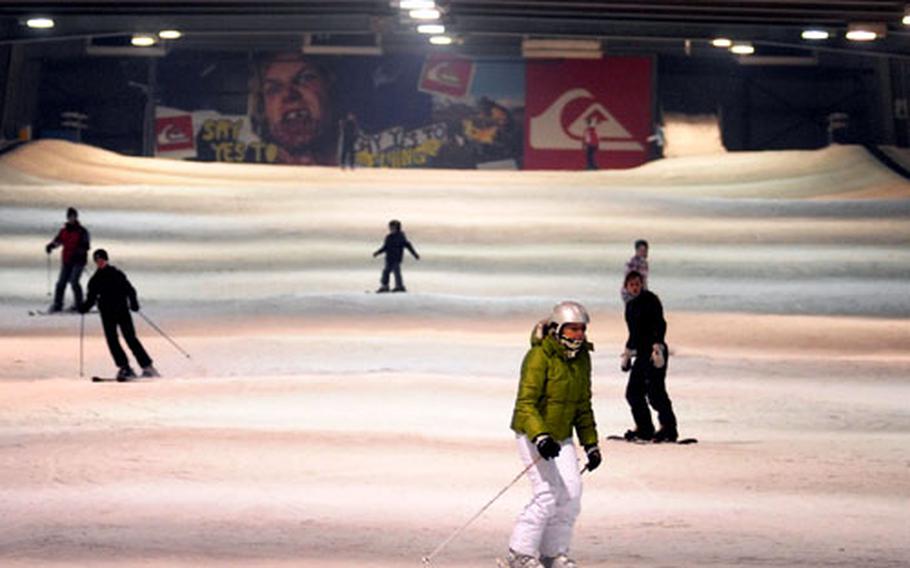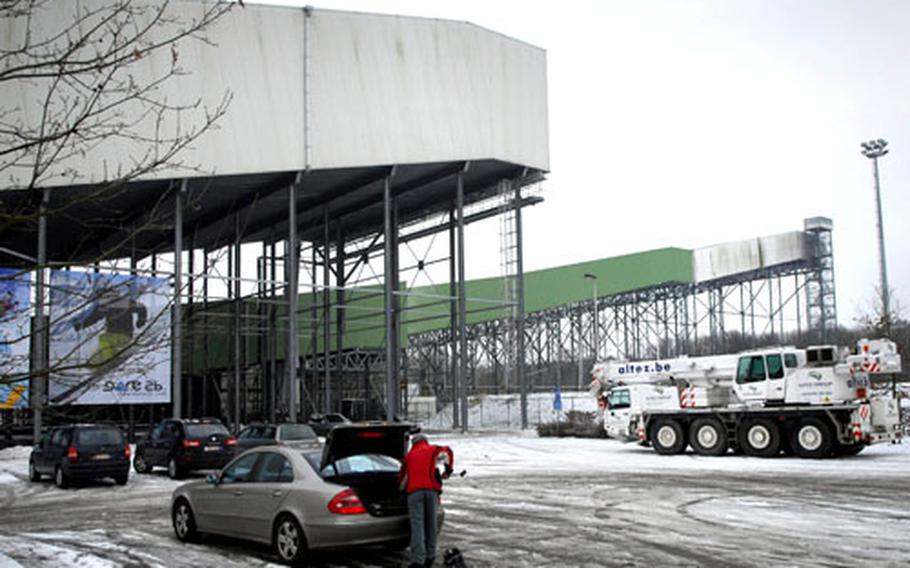 In an unassuming field near the town of Peer, Belgium, stands an enormous structure. Giant metal bracings prop up what looks like an industrial chute attached to a second large slanted building.
Inside are nearly three acres of snow-covered terrain.
Snow Valley, while not the largest indoor ski facility in Europe, offers a solid selection of downhill runs and a terrain park for skiers and snowboarders. The gigantic chute holds a ski run and the slanted structure the terrain park. Between them is a kiddie slope.
It is incredible to walk into such a complex and see these runs. On the day I visited, there were quite a few ski schools in progress on the 8,200-square-foot kiddie piste. Little kids were stepping into skis and gliding down the run in formation.
The main run is a slightly tiered slope 770 feet long and 98 feet wide. The third portion is the 8,300-square-foot terrain park. Despite all the different activities, the complex never felt crowded.
Getting started feels a lot like going to a skating rink - first you get your skates, get all geared up and then go into the "rink" for fun. At Snow Valley, you start at an easy-to-use service counter to get rental equipment and lift passes. After suiting up, an electronic turnstile ushers you into the main run, and three moving pedestrian ramps, working as a conveyor belt, deliver you to the top of the slope. It's all downhill from there.
When we arrived, the lights in the terrain park were off. After inquiring, we found out they are turned on only when there is interest in using it, and that the staff was glad to accommodate us. Five minutes later we took to the air on some of the kicker ramps.
There are four jumps of varying height and three handrails. There is a quarter pipe along the outer wall that was very icy. After one attempt at that, I decided to move on.
The facility contains two restaurant options and on-site child care. As a whole, it could be a decent destination for beginners. For the advanced skier or snowboarder, Snow Valley would more likely serve as an addition to a longer trip. Just a few miles away is Erperheide, one of Europe's mega Center Parcs with a giant water park and charming cabins. Mixing the two might be a good plan.
Snow Valley is open year round. Take the whole family: It is a good fix for ski junkies unable to go south for real snow, for someone who wants to get tuned up before heading out on the real stuff or for youngsters who need a good place to learn the fundamentals.
Know and go ...DIRECTIONS: Snow Valley is less than a two-hour drive from Spangdahlem, Germany, and Mons, Belgium. From Spangdahlem, take Autobahn 60 toward Liège; it becomes A27/E42 upon crossing the border. Exit onto A3/E40 toward Paris/Liège, then onto A601 for a brief stint and then A13. At exit 30, take N76 toward Genk; after about 30 minutes you will make a brief left on N719 and then right onto Peerderbaan. Keep toward Peer. Peerderbaan will turn into Deusterstraat; the complex is on the left. From Mons, take A7 northwest toward Brussels and follow the ring road east around the city to A3/E40. Go right on A2/E314, toward Genk, and continue to the exit for N74. Then go north until it intersects with N73; turn right and follow signs to Peer.
TIMES: In the winter season (Sept. 28 through April 18) Snow Valley is open 10 a.m. to 11 p.m. weekdays, and 9 a.m. to 11 p.m. on weekends and holidays. The rest of the year it is open 2-9 p.m. weekdays; 10 a.m. to 9 p.m. Saturdays and 10 a.m. to 7 p.m. Sundays.
COSTS: Basic cost is 14 euros an hour or 23 euros for two hours. The best option would be an all-day pass for 35 euros. If you need to rent, the cost varies based on time. Ski equipment is 5 euros an hour or 10 euros for all day. There are also specials on the weekends, such as the winter fun card on Friday and Saturday nights for 23 euros, or 28 euros with equipment.
FOOD: There are two cafes and a nice sit-down restaurant.
MORE INFORMATION: The center's Web site, www.snowvalley.be, is in French or Dutch. The staff members speak English; call them at +(32)(0)11-61-1490.
- Ben Bloker