Silly: Belgian town known for its name ... and its tasty suds
---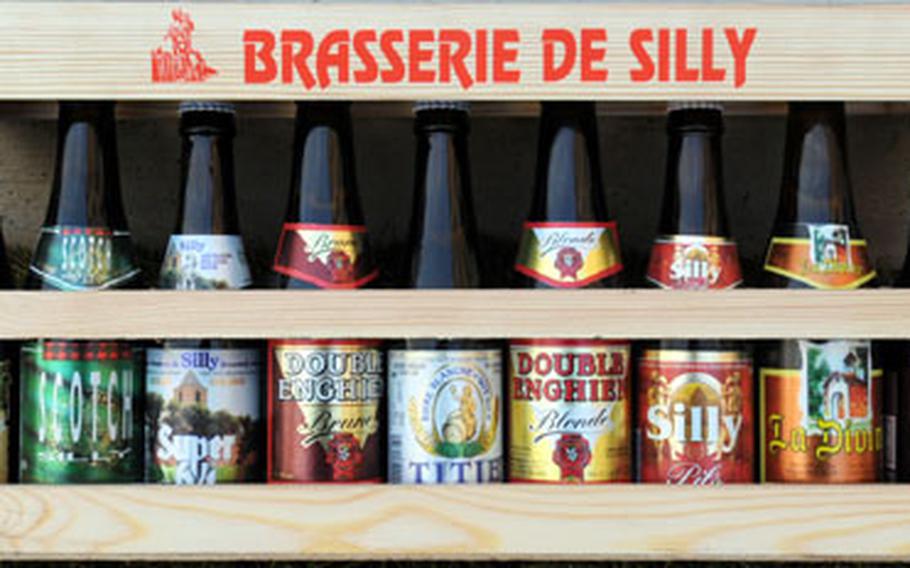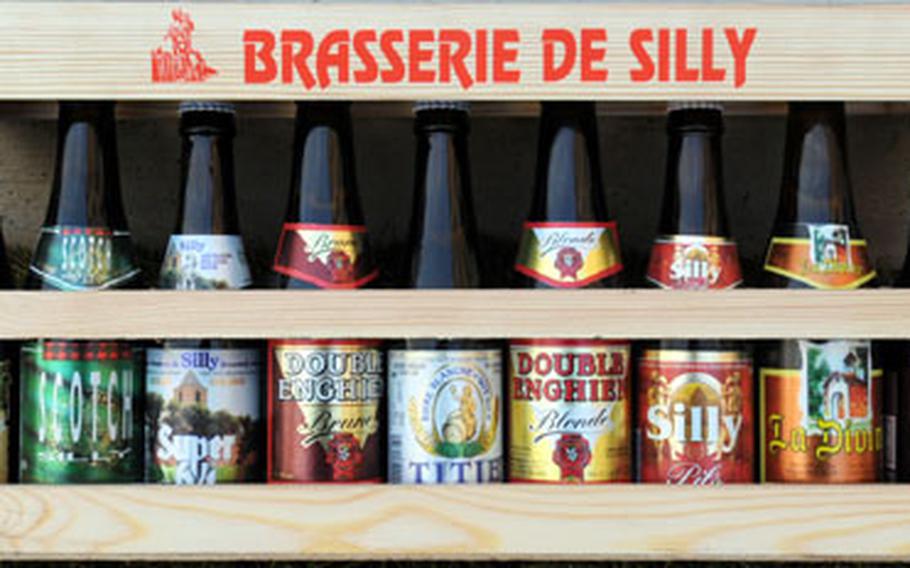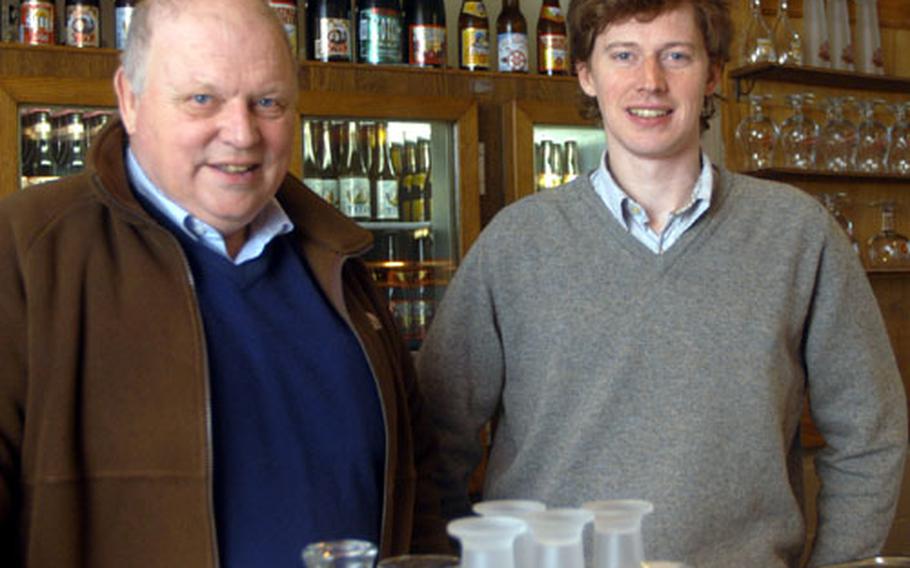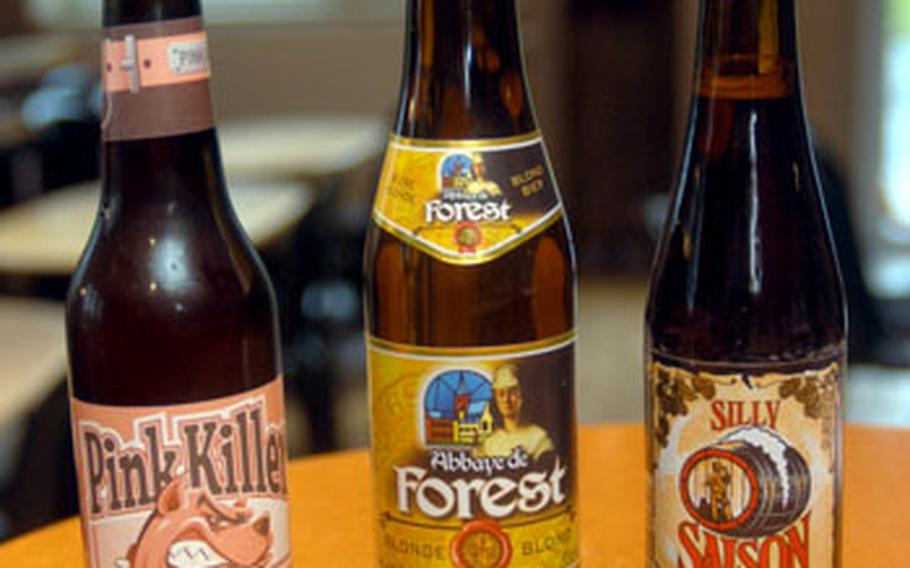 Who could resist a quip or two when it comes to the Belgian town of Silly?
Didier Van der Haegen oversees the family brewery in town, and so you know he's heard his share of one-liners. Stuff like, "if you drink Silly, you get silly," have made the rounds.
But there's one exchange Van der Haegen finds especially amusing.
"It's history," he said, "but it's funny."
During World War I, the town of 1,500 people was overrun by the Germans. Word soon spread that the occupying force was commandeering whatever it could find to further its cause. The town's seven breweries drew much interest, particularly the copper fixtures used in production.
Van der Haegen's grandfather, Adelin Mynsbrughen, sensing his precarious state, slapped black paint on a lot of the essential parts, including the vats. When the Germans arrived, they assumed the coated material was wrought iron, and so they looked past it, leaving with just a fraction of the goods. Other breweries weren't so lucky.
"We're not so silly, eh?" Van der Haegen said. "We never closed. Since 1850, we never closed, not even during the Second World War."
Today, Van der Haegen, son Lionel and nephew Bertrand manage a medium-size brewery called the Brasserie de Silly that makes 12 types of beer. Annually, the Silly Brewery and its 15 full-time employees produce well over 2 million pints.
"One Silly beer is drunk every 8 seconds in the world," said Lionel Van der Haegen.
Leaning against the bar where visitors stand to sample the suds, the father couldn't contain himself, his jovial mug frothing with anticipation. "It's a little bit silly," he said of his son's factoid.
The brewery offers tours in groups of 15 people by reservation only. Contact information is available on its Web site.
About 30 percent of what Silly brews is exported, mainly to Australia and Canada. The United States accounts for no more than 2 percent, the son said.
Some recipes date back to Mynsbrughen and his forebears. Lionel Van der Haegen's great-grandfather's last concoction was "Super 64," an amber-color beer first tapped in 1964. Another beer, this on the other end of the taste spectrum, is called "Pink Killer." All silliness aside, the brew is remarkably balanced, given that the malt- and wheat-based beer is flavored with pink grapefruit.
"We've done some tasting with some really weird stuff," Lionel said, listing mushrooms, lemon and endive as some of the types that were tried and rejected.
But for six generations now, the Mynsbrughen-Van der Haegen clan has earned a reputation for brewing ales, lagers and beers that whet the whistle and leave many people silly for more.
"The beer is Silly," Didier Van der Haegen said of the liquid line-up, "but the people who make it aren't."
Know and go ...Directions: The village of Silly is about 15 minutes northeast of Chièvres Air Base in western Belgium. Follow Route 525 from Chièvres, then turn right onto N7. After a short distance, make a right on Route 540 and follow it into Silly. The brewery's street address is rue Ville Basse, 2.
Food: Just the beer. Two to three samples are the norm. You can read about each type on the brewery Web site so you know in advance which ones you want to sample. There are several places to eat just outside the brewery's gates.
Costs: Group tours cost 3 euros per person. The size of a group can range from 15 to 40. Tours are given in French, Dutch, English and Spanish. Gift items and beer are available.
Times: The brewery generally bottles its beer on Tuesdays and Thursdays, so that would be the optimum time to take the tour. Call to make reservations.
Information: More about the brewery's history, beers and souvenirs are on its Web site, www.silly-beer.com. It has an English version.
— Kevin Dougherty
---
---
---
---