Seville: Capital of Spain's Andalusia region offers a swirl of culture
---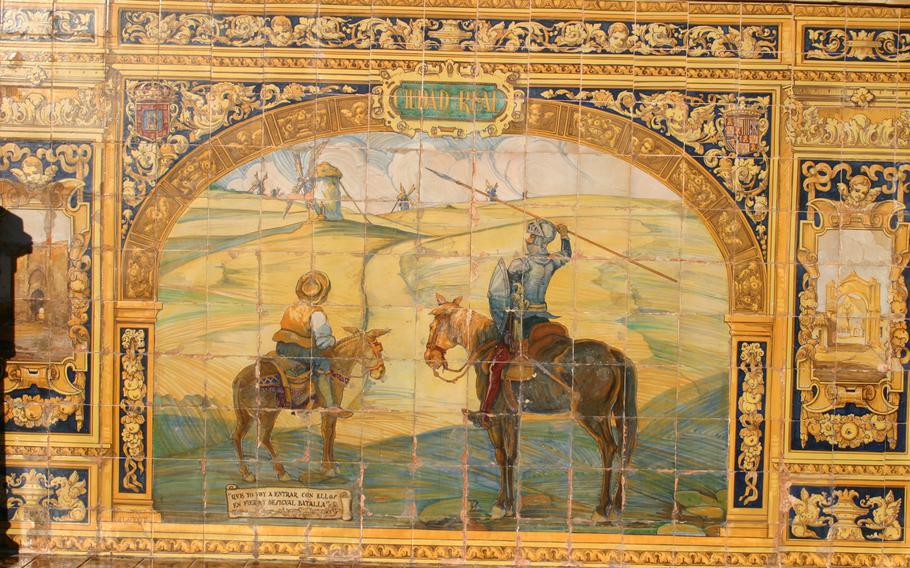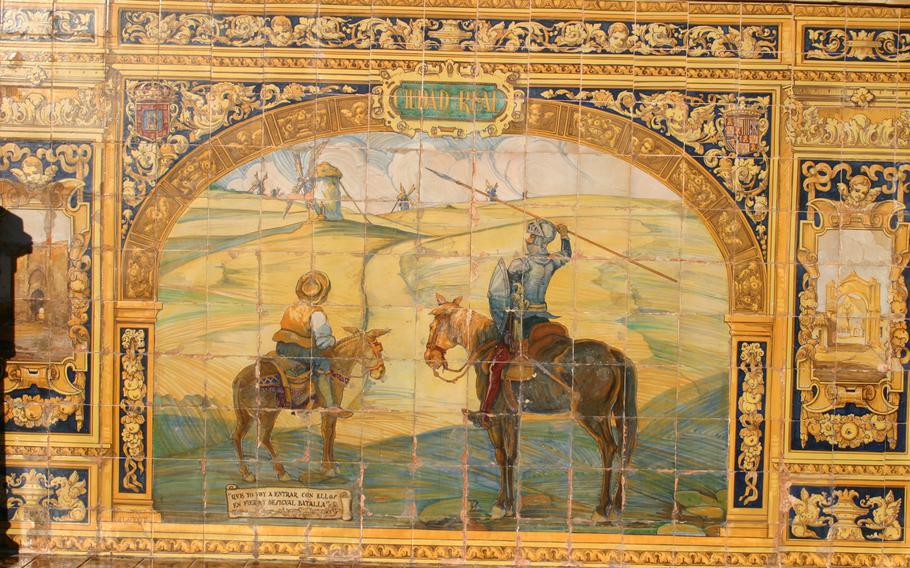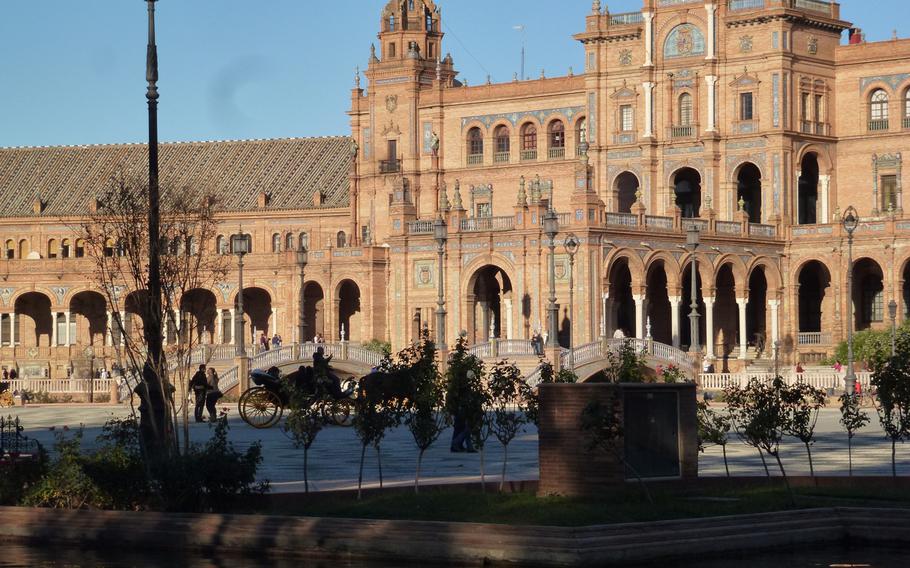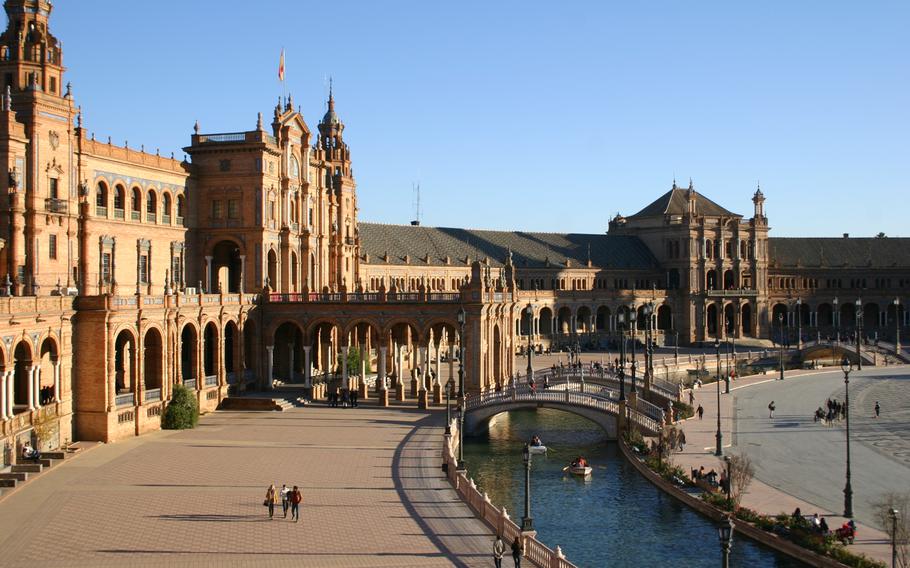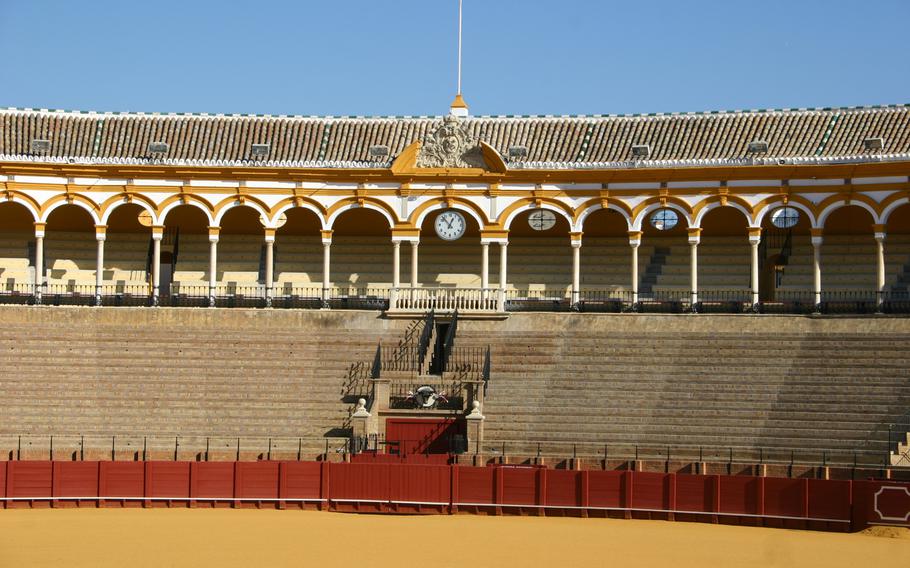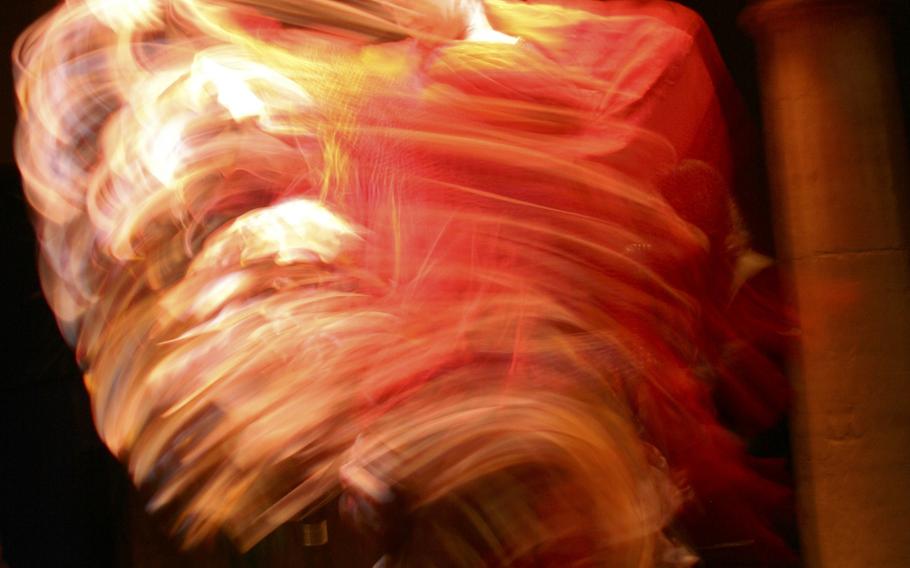 As sultry guitar music plays, the lights dim and two flamenco dancers appear on stage. For the next hour, my husband, Peter, and I are enthralled by the pounding of the dancers' feet accompanied by rhythmic hand-clapping, thrumming guitar and haunting songs. Fast, slow, jubilant, mournful — the dancers express varied emotions as they perform intricate steps that echo in the darkened room.
Flamenco is synonymous with the southern region of Andalusia, Spain, and just one of many unique elements of Andalusian culture. We've come to Seville, the capital of Andalusia and Spain's fourth-largest city, to learn more about the history and character of this region. Seville, we will discover, is about so much more than gorgeous cathedrals and palaces. It is also a city of pleasure, where you can while away the evening enjoying tapas on a cozy terrace as you sip sherry and watch a parade of people stroll by. Before long, we are under the city's spell.
Seville, with its strategic location near Spain's Atlantic coastline, has been the target of invasions since Roman times. In about A.D. 700, the Moors conquered Andalusia, giving the province its name and influencing its culture and architecture.
One of Seville's biggest attractions is Real Alcázar, or the Royal Fortress, built as a Moorish fort and later transformed by Spanish kings and queens into a lavish palace, used today by Spain's royal family. Known for its immense halls and picturesque gardens, the palace features a variety of architectural styles, including Mudéjar, characterized by elegant arches, intricate plasterwork and decorative tiles.
Even though it's late fall, the day we visit is sunny and warm, perfect for relaxing in the palace's gardens, where ponds and fountains create a tranquil setting. Orange and lemon trees add color and aroma, and majestic palms and cypress trees add drama to the landscape.
When Christians gained power in the 12th century, they built gigantic cathedrals to establish dominance over the Moorish population. A breathtaking example is the Cathedral of Seville, the third largest cathedral in Christendom, after St. Peter's in Rome and St. Paul's in London. The city fathers reportedly said their intention was to build a cathedral "so big that those who see it will think us mad."
In addition to its vast, elaborate interior, the cathedral is known for its soaring bell tower. Visitors can climb to the top for spectacular views of Seville, but when we see that the line of people waiting to climb stretches around the corner, we opt to keep our feet on the ground.
Instead, we head to another magnificent attraction in Seville, Plaza España, an architectural marvel that now serves as municipal offices. Built of bricks and tiles for the 1929 Ibero-American Expo, the majestic building is an example of Renaissance Revival. Shaped like a crescent, it encircles a plaza featuring a sparkling fountain, a curving canal where you can rent boats, and a parade of people enjoying the beautiful weather.
From there it's a short walk to the Guadalquivir River, which snakes through Seville and on toward the Atlantic Ocean. Walking on paths along the river is a great way to enjoy the city's sights while getting some exercise.
The popular Plaza de Toros, built in 1761, is also near the river. I've always been curious about bullfighting — inspired perhaps by Ernest Hemingway's passion for it — yet the cruelty of the sport makes me cringe. I figure touring the bullfighting ring and museum will satisfy my curiosity.
A museum at the Plaza de Toros features displays about the culture of bullfighting. An art gallery with oil paintings from the 18th, 19th and 20th centuries depicts the evolution of the practice. One room displays clothing worn by bullfighters. The tour ends at the bullfighter's chapel, where the matadors pray before facing what our guide affectionately called the "brave bull."
An important part of Spanish culture is the gastronomy, and one way to sample the region's best delicacies is by trying tapas. Every bar and restaurant features dozens of choices, and, best of all, tapas are affordable, ranging from $3-$4 for a plate. One local dish we try is a stew with chickpeas and spinach. Another is a tasty combination of tuna and potatoes. The region's creamy gazpacho, which uses day-old bread, is also a must try.
One night Peter and I feast at a slow-food hot spot called Contenedor. When we arrive at 8:30 p.m., the restaurant is empty, but soon the tables begin to fill. We settle on a green salad with local ham, salmon tartare and duck with mushrooms and rice. As is the custom, we share our dishes and love every bite.
But when it comes to Andalusian culture, flamenco is what most often comes to mind. Seville's Museum of Flamenco Dance is an ideal place to learn about this spirited art form, which has its roots in local folk dance and music. Peter and I make an advance reservation for the flamenco show held each evening at the museum.
Our self-guided tour takes us through the history of flamenco, and we learn about the styles, traditional costumes and famous dancers. State-of-the-art interactive galleries ensure visitors get an in-depth introduction. But the highlight of the museum visit is the flamenco show, held in an intimate cabaret setting. As we listen to the soulful guitar, melodious songs and spirited clapping, the dancers twirl in a riot of color, their shoes pounding a staccato rhythm on the wooden stage. Flamenco is an experience that captures the heart and soul of Andalusia, and one I will always associate with Seville.
Peggy Sijswerda is a freelance writer who lives in Virginia.
Seville, Spain Getting there It's about a two-hour trip by bus or train from Naval Station Rota to Seville, Spain. A high-speed train between Madrid and Seville takes a bit more than two hours. Major airlines such as British Airways, Air France and KLM provide service to Seville's San Pablo Airport, along with budget airlines such as RyanAir.
Food • Contenedor, the slow-food restaurant we loved, is located at Calle San Luis 50. Telephone: (+34) 954-916-333; website is www.contenedorcultural.com (in Spanish); email: restaurantecontenedor@gmail.com for reservations. Dinner for two, including wine, from $60.
Accommodations • We found a stylish apartment for $70 per night on www.airbnb.com. Our host, Gulielmus, provided lots of helpful advice, including a recommendation for where to eat. Visit airbnb.com/rooms/1096633.
• El Rey Moro, a boutique hotel in the Barrio quarter, just steps from the cathedral and Real Alcazar, was once a 16th-century palatial home. Rooms start at $150 per night; www.elreymoro.com.
Information Seville's website: www.visitasevilla.es/en.
---
---
---
---