Sarushima: Stroll across Monkey Island restores mind and frazzled nerves
by
Christopher Stoltz
September 16, 2007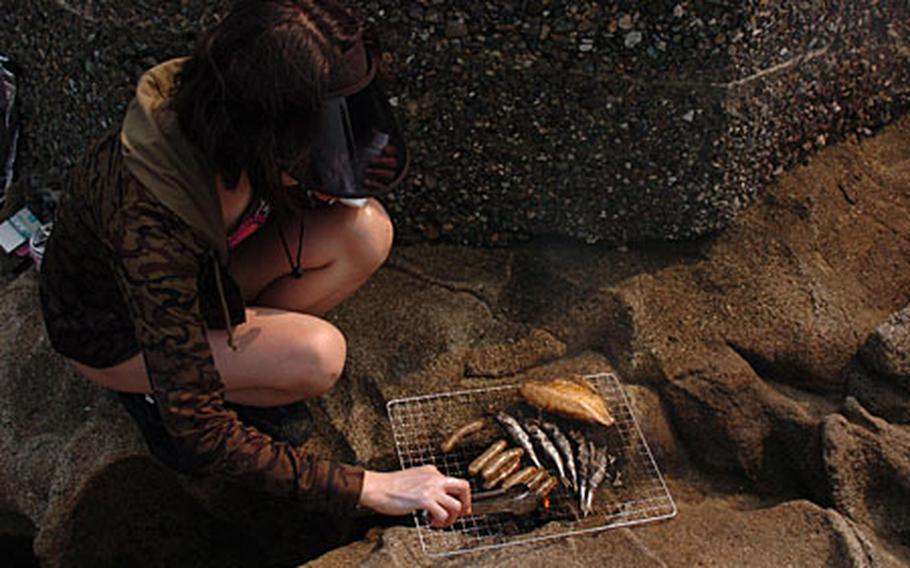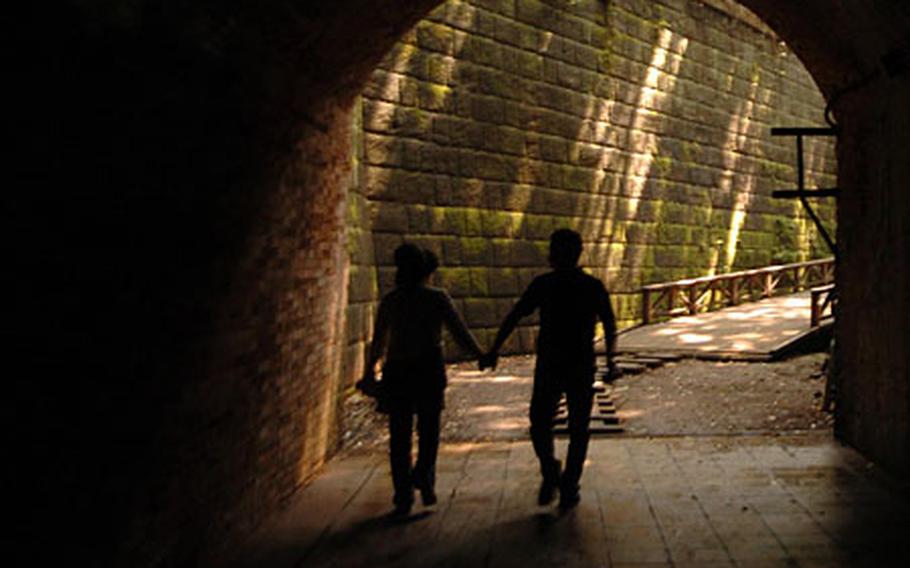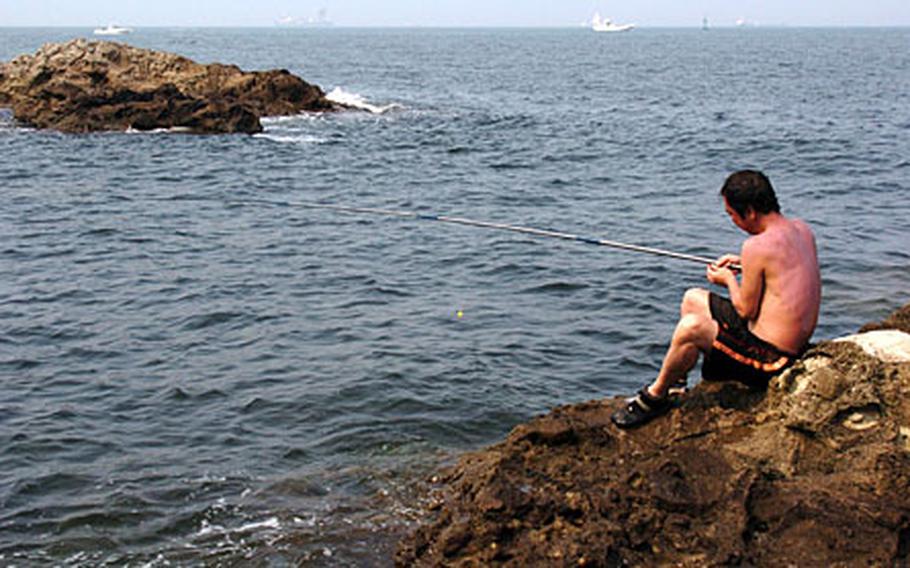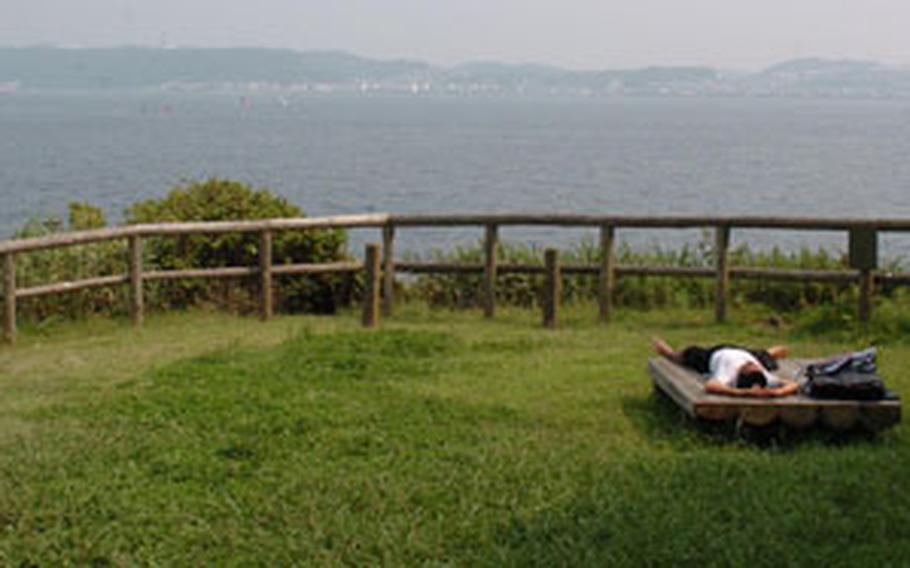 There are no monkeys on "Monkey Island." Honest.
But if you're looking to experience that deserted- island atmosphere you envisioned as a kid, check out this day-trip destination just off the coast of Yokosuka Naval Base.
The isle got its name when, legend has it, a white monkey guided a Buddhist priest to the island. Today, Sarushima, Japanese for Monkey Island, is impressively sheltered in lush greenery. From a distance, it looks like a gigantic moss-covered rock.
After purchasing a round-trip ferry ticket for 1,200 yen, it took only 25 minutes to ride to Monkey Island's shores. As you close in on the island, strips of sandy brown beach come into view.
Instantly noticeable is the feeling you are far away from Japan's typical packed cities. On Monkey Island, time slows and makes the experience more enjoyable. No cars, no scurrying folk and a slow breeze softly suggest that this isn't just a checkmark on the "Things to See" list. Instead, the natural surroundings invite you to kick back and enjoy your day. There's just enough to fill up a day without rushing.
Though the topography is a bit reminiscent of Gilligan's tropical pad, it was nice to walk manmade paths that led to my first destination.
Along that path, a red French-brick fortress built during the Edo period to keep away the dreaded Western "Black Ships," sits against flourishing vegetation. Some environmentalists have expressed disappointment that the manmade structure juts out of an otherwise natural terrain. But as the sun begins to give way and casts itself against the antique architecture and lush vegetation, the setting creates a plum location for romance.
Growing up in the South, it reminded me of the Civil War bunkers I toured with my father in my youth. As I watched couples stroll through the fort's tunnels holding hands, I couldn't help but chuckle at the irony that a structure meant to destroy an imposing enemy could so perfectly fashion such beautiful moments.
Some of the Japanese, however, didn't seem to share my sappy sentiments. They appeared to care more about the near-exclusive beach that lay just five minutes from the fort. The beach is small, but easily accommodated the 100 sunbathers who populated the sand.
If you're not into sunbathing, shop vendors rent umbrellas that'll keep you cool. If you get hungry, there is no restaurant, but snacks can be purchased at prices you don't need to be Thurston Howell III to afford. In fact, nothing is unreasonably priced on the island. There is no gift shop, pleasantly disabling the urge to buy Monkey Island T-shirts or MI bumper stickers.
Extreme sports enthusiasts who came to Monkey Island to do some hard-core hiking will be disappointed. Weekend hikers won't. The tiny isle is loaded with small hills and steps to climb. The terrain is built for walking. Or you may march down to the reef and fish the outer shore's waters. I happened upon a Japanese couple who, after catching fish that look like small bass, cooked them on a small fire.
For a day-getaway spot, not much more can be desired than Monkey Island. Calm breezes, shady trees, and green grass line the island like a setting for "Survivor." One thing to keep in mind is that Monkey Island closes at 5 p.m. But ferries operate every 30 minutes so you won't have to worry about getting stranded on the isle.
But if you do find yourself waving helplessly toward the wake of that last ferry, maybe you'll spot a little white monkey swimming in the water that will lead you back to Yokosuka.