Rüdesheim: Meet, eat, have fun on the banks of the Rhine
by
Peter Jaeger
October 28, 2003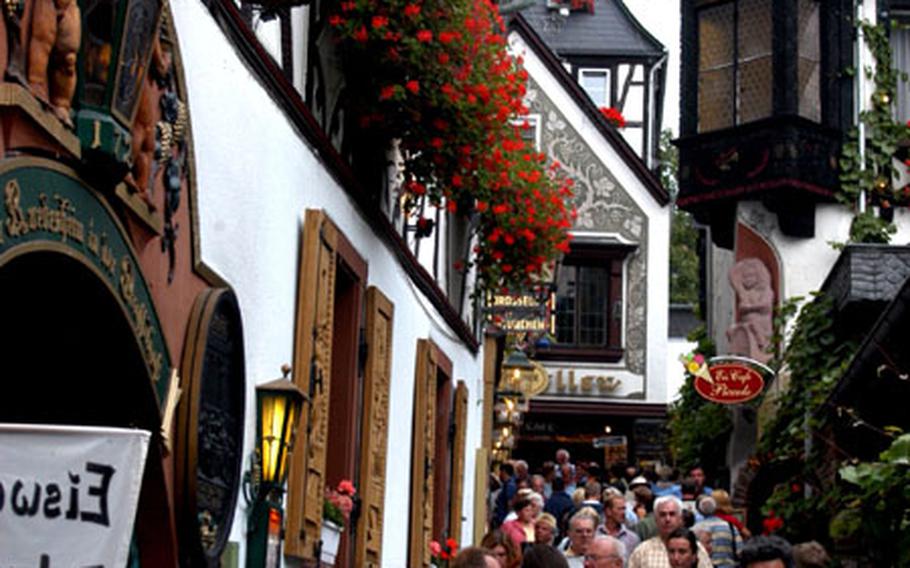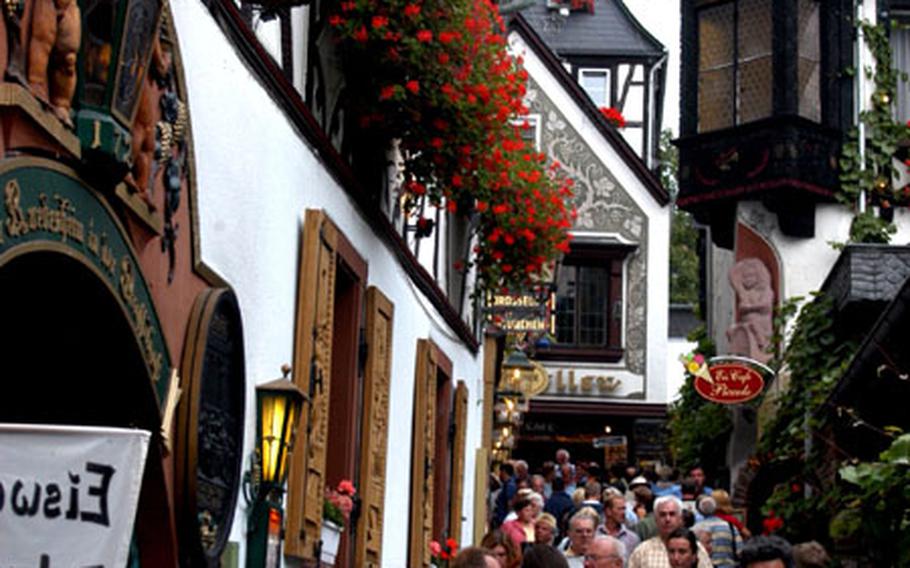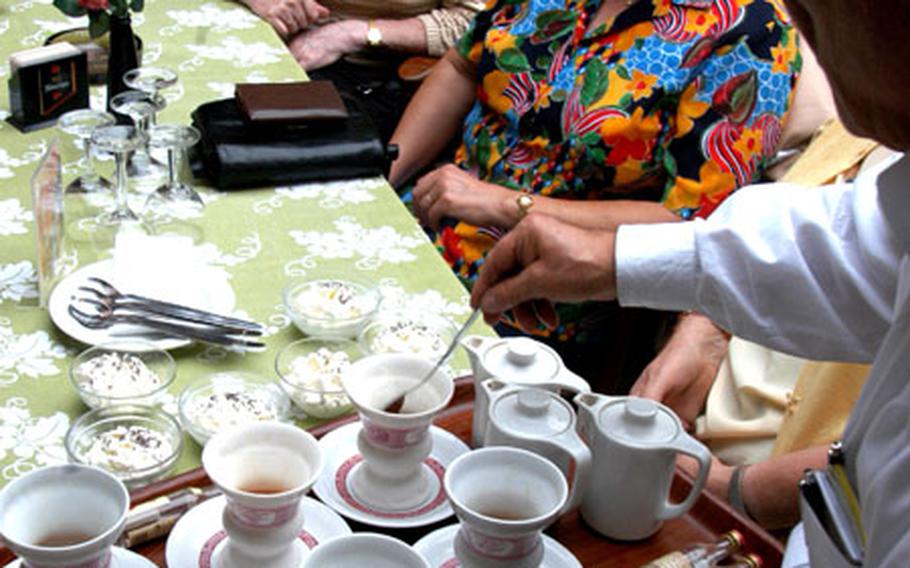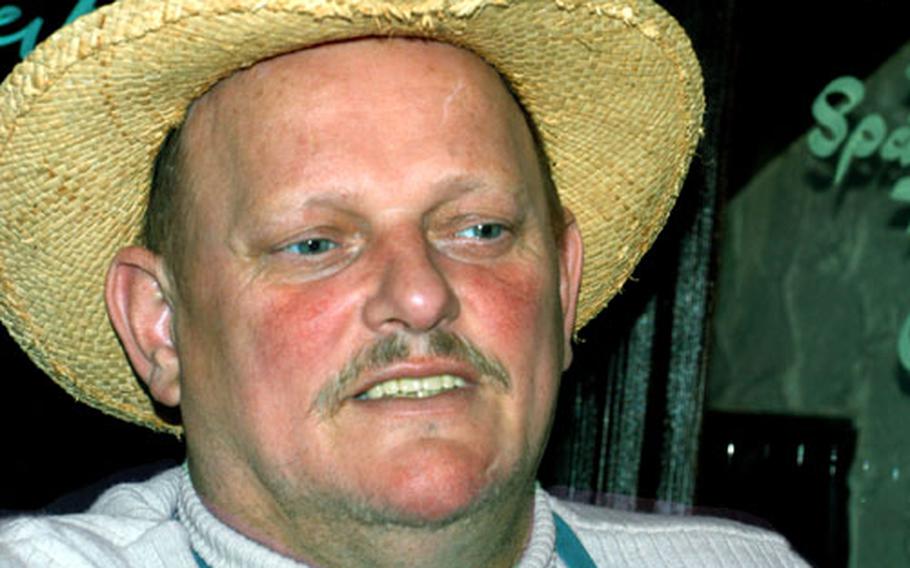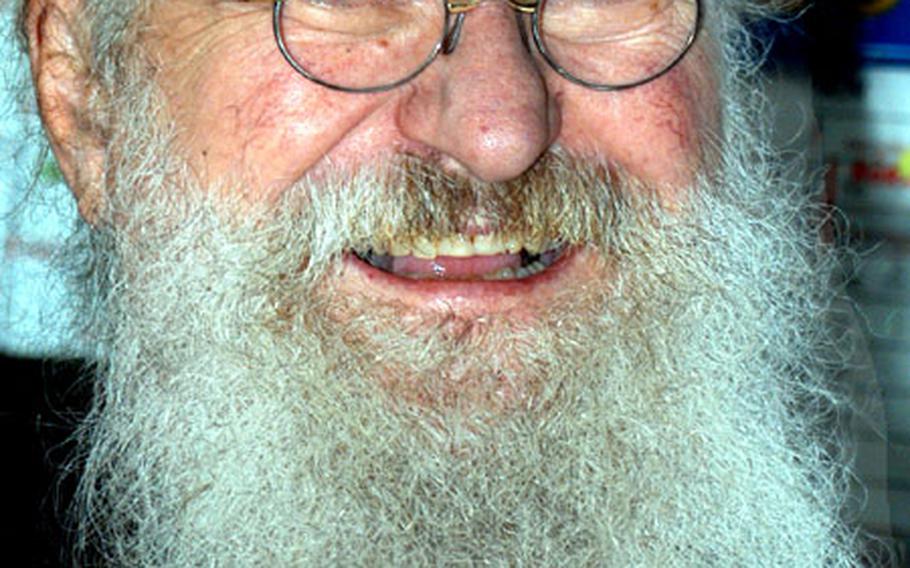 The top attraction in Rüdesheim, Germany, is only 10 feet wide and some 500 feet long.
It is the famous Drosselgasse, a narrow lane and one of Germany's most visited tourist destinations.
It is the street in Rüdesheim — as well known as the Hofbräuhaus in Munich or the Reeperbahn in Hamburg when it comes to lively strips for eating and drinking, lights and laughter, live bands and folk singers. Singing people can be seen in most establishments, especially during the busiest hours — 10 p.m. to 4 a.m.
The Drosselgasse and neighboring streets are made up of restaurants, wine taverns with terraces, beer bars and souvenir shops and hotels. But it definitely is not a red-light district: The area is popular for families and visitors of all kinds from around the world.
On a recent night, it was a meeting place for people from across Germany, a Dutch social club, shiploads of Japanese and groups of friends from U.S. bases in Europe.
Some people call Drosselgasse a tourist trap, but for others it is an example of what the Germans call Gemütlichkeit, just folks enjoying good times, good food and good drink.
While some spots may be overpriced, not all are. To avoid being ripped off, study and compare the menus and price lists posted outside restaurants and soon you will find that all the competition results in good deals.
One of the street's best bargains is wine tasting at the shop of a winemaker named Ohlig. Its price for a standard tasting glass filled with one of its local products is 50 cents — cheaper than at many of the local wine fests.
If beer drinking, singing and maneuvering through crowds is not your thing, Rüdesheim has lots of quiet taverns and local winemakers away from the Drosselgasse who open their cellars to customers looking to buy.
Also downtown is a wine museum in the medieval Brömserburg castle, and Siegfried's Mechanical-Music-Cabinet, a museum of automated, self-playing musical instruments ranging from tiny music boxes to a giant player piano.
Rüdesheim also has a cable car that goes up to the Niederwald monument — a large sculpture erected in the 19th century to symbolize the re-establishment of the German Empire and Germany's unity. From the hilltop is a marvelous view over the town, nearby Bingen, the Rhine River valley and its vineyards.
On the QT
Directions: Rüdesheim is 15 miles west of Wiesbaden on the bank of the Rhine River, close to the bend where the river changes its direction and flows to the north.
From Autobahn 66, which becomes Highway B42, follow signs to Rüdesheim. Coming from the Kaiserslautern area, take Autobahn 63 toward Mainz, change to Autobahn 61 at Alzey toward Cologne, exit in Bingen and take the ferry to Rüdesheim.
The ferry costs 12 euros for a car with four passengers.
Cost: No charge to visit the Drosselgasse. Siegfried's Mechanical Music Cabinet costs 5 euros for adults and 2.70 for children, students and handicapped.
The round-trip cable car fare is 6 euros for adults, 3 euros for children; one way is 4 euros for adults and 2 euros for kids.
Time: Rüdesheim is worth a visit year-round, and especially during nice weather.
In winter, it is rather quiet and many establishments and museums are closed — often even the Drosselgasse is deserted. Summer weekends are most crowded.
Food: Rüdesheim has lots of different restaurants and eateries, from fast food to international cuisine.
A local specialty is Rüdesheimer Kaffee, a combination of coffee, Asbach Uralt brandy, cream and caramel.
More information: Rüdesheim has an excellent Web site at: www.ruedesheim.de. Or contact: Information & Service, Geisenheimer Strasse 22, D-65385 Rüdesheim am Rhein; phone (+49) (0)6722 19433, fax (+49) (0)6722 3485, or e-mail: touristinfo@t-online.de.
---
---
---