Roy's Hawaii in Okinawa boasts celebrity chef pedigree
by
Dave Ornauer
July 30, 2015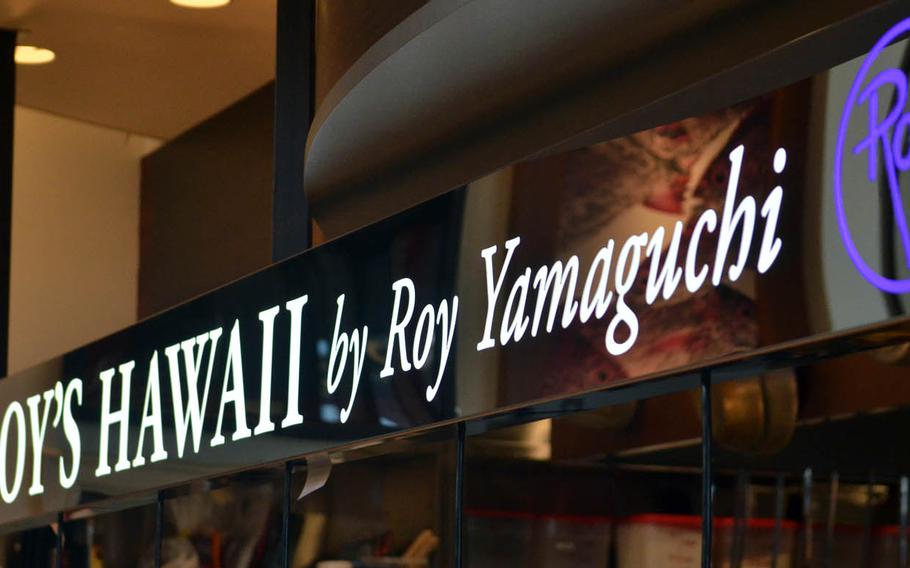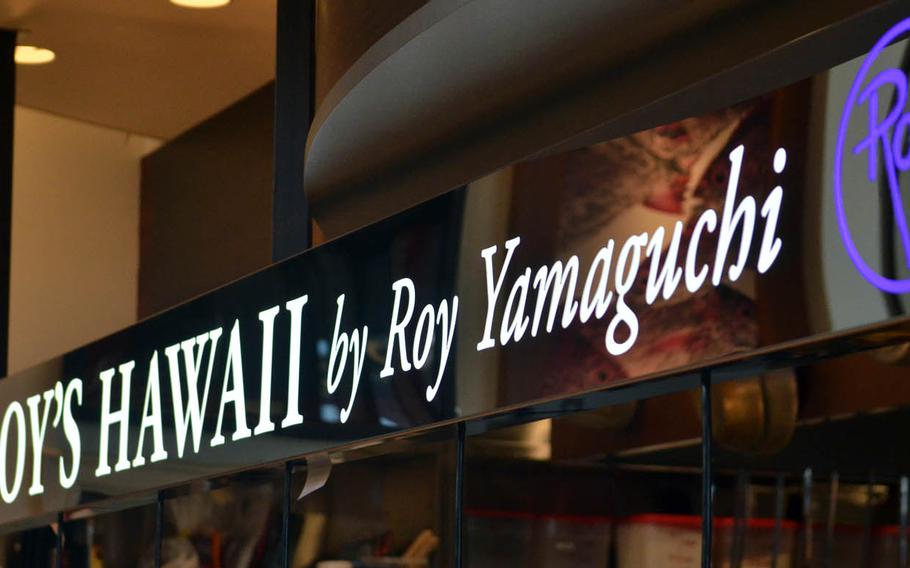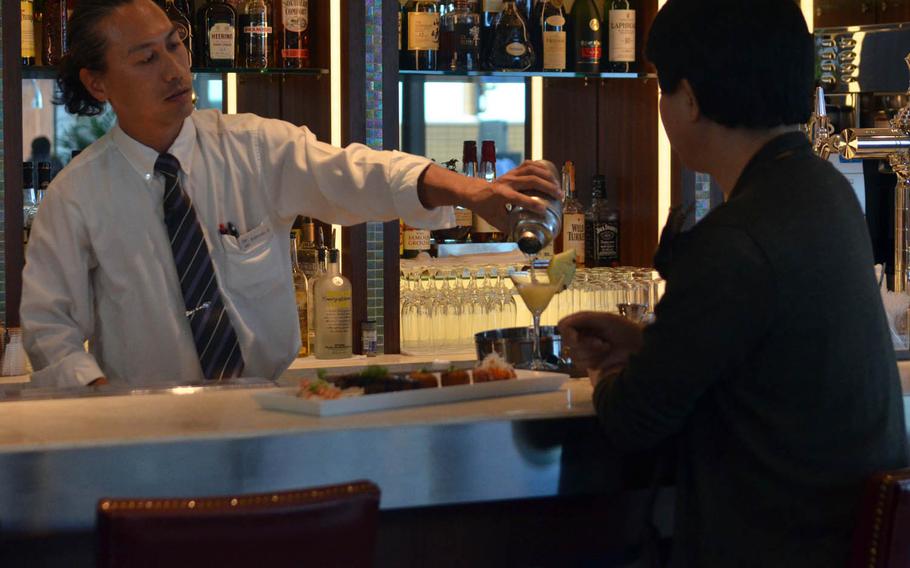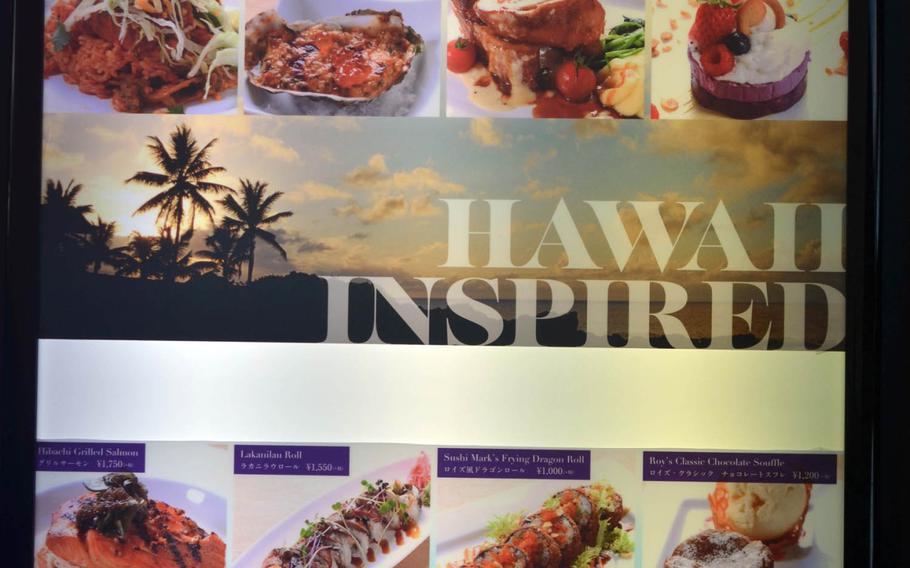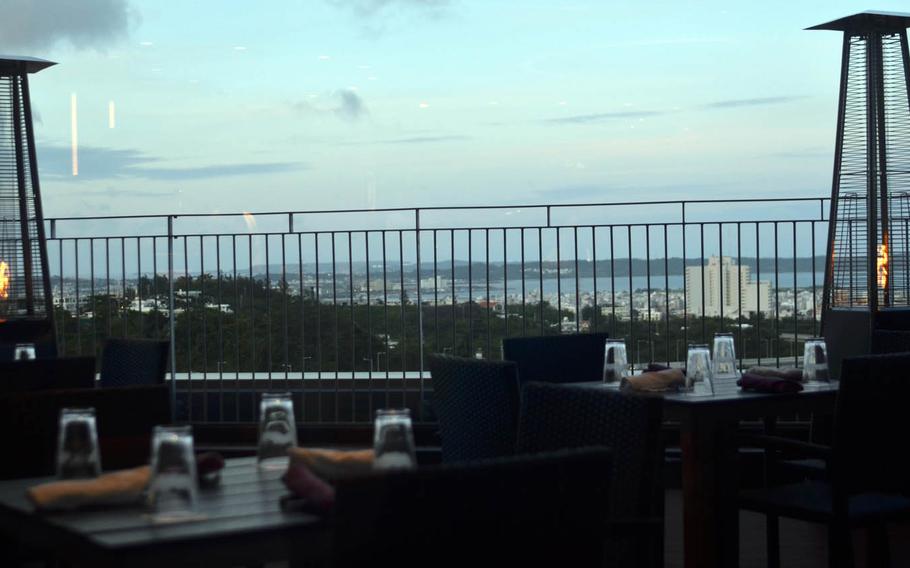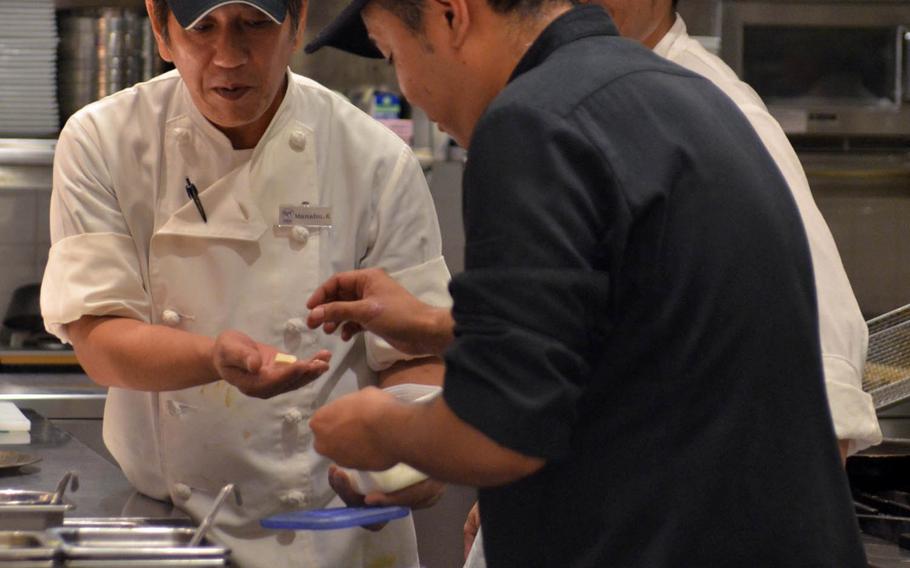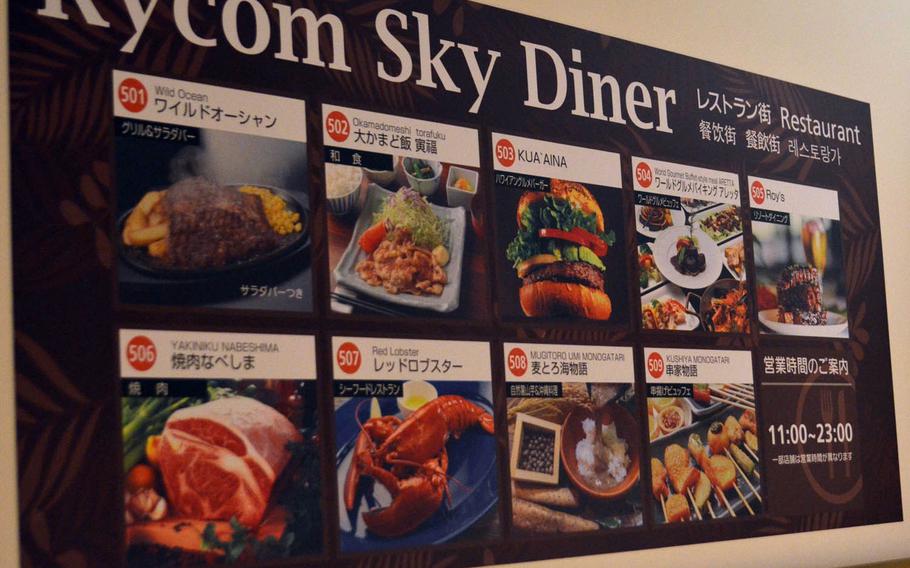 Long before Aeon Resort Mall in Kitanakagusuku, Okinawa, opened this spring, the 116 acres upon which it rests had its share of golf stories to tell.
Awase Meadows became the first course on Okinawa when it opened in 1948. By the time it closed in 2010, it had hosted scores of military and high school championships and was the site where civilian Chris Brown hit two holes in one in the same round in 2009.
Today, the mall's shops are creating a new reputation, with one of them, Roy's Hawaii, offering high-end fare with a touch of the islands of our 50th state.
It's the creation of Roy Yamaguchi, Japanese by birth, who has some 30 restaurants in the U.S., Guam and Japan, has hosted the PBS TV show "Hawaii Cooks" for six seasons and won the prestigious James Beard "Best Pacific Northwest Chef" award in 1993, among many other honors. He has his own line of cookware and culinary products and has published four cookbooks.
The prices mean it's probably best to venture there with family or a group on or just after payday — a crab cake appetizer and grilled salmon came to 3,078 yen ($25.65) — but you can almost imagine you're in Hawaii with the piped-in music, photographs and images of everything Hawaiian on the walls and the spectacular view of Awase village and the Pacific Ocean. Even on the sunrise side of the island, sunset is breathtaking.
Never before had I sampled crab cakes, but the experiment was quite tasty. Nor had I ever tried the Okinawa soba and the cold cucumber and seaweed salad that adorned the salmon. All were most delicious and definitely worth the price.
Lunch offers set menus of pasta, chicken, surf-and-turf and traditional Loco Moco, ranging from 1,700 to 2,500 yen, with soup, salad and drink included.
Dinner is bit more pricey. Appetizers range from calamari (680 yen) to something called "Canoe for Two" with crab cakes, ribs, shrimp sticks and poke for 2,800 yen — a meal in itself.
Mahi-mahi, snapper and salmon range from 1,750 to 3,000. Ribs, lamb and steak range from 3,300 to 5,500 yen. There's a full assortment of drinks, bottled or draught beer and cocktails ranging from 400 to 1,000 yen. Dessert consists mainly of various ice creams; you'll have to wait 25 minutes for the chocolate souffle and pineapple upside-down cake.
Busiest time of day is between 7 and 8:30 p.m. Piano music is played at 7, 8 and 9 p.m. for a half-hour nightly.
It can be hard just getting to the mall, especially on holidays with scads of tourists everywhere, and parking can be even tougher. Some suggest leaving the car in the Plaza Housing Area and walking across Route 330.
Go left at the front entrance, take escalators to the fifth floor and locate Rycom Sky Diner. At the east end of what resembles a boardwalk sandwiched between shops, you'll find Roy's at shop No. 505.
The wait staff are prompt and polite, dressed immaculately in white tops, black trousers and ties, and are equally adept in English and Japanese. The tables are adorned with white tablecloths, blue napkins and gleaming silverware and crystal.
In August the restaurant plans to launch dinner sets to mirror its lunch sets, and special menus are planned for American holidays, such as Father's Day and July 4, and Japanese holidays.
A trip to Roy's Hawaii is a nice break from the rigors of shopping, a tasty treat, high-end ambiance and a restful end to a visit to one of Okinawa's largest shopping malls.