Roadhouse Grill: American diner food in Italy
by
Kent Harris
March 24, 2015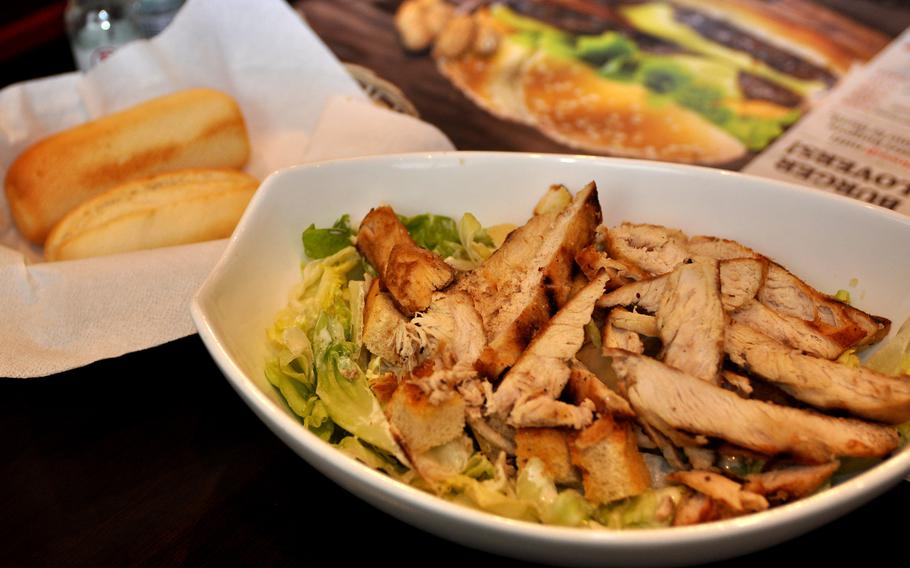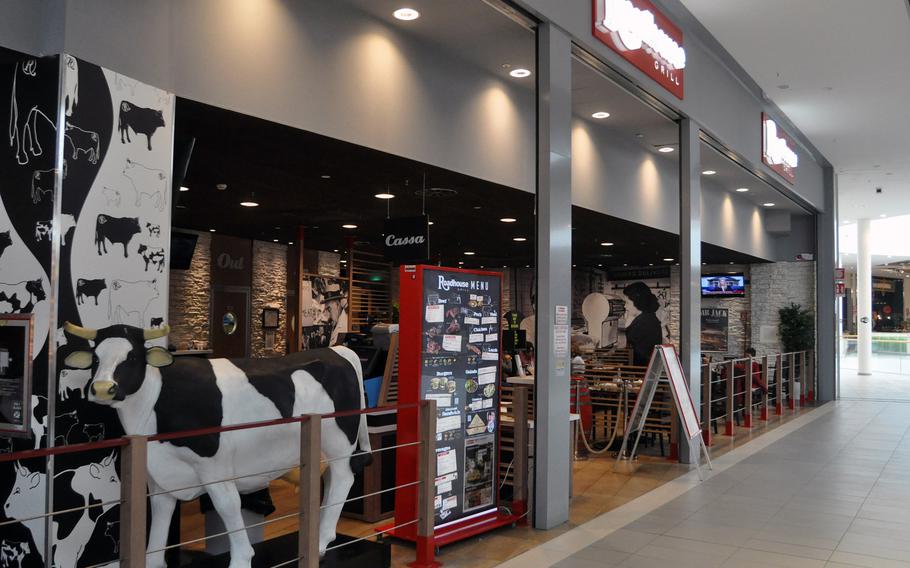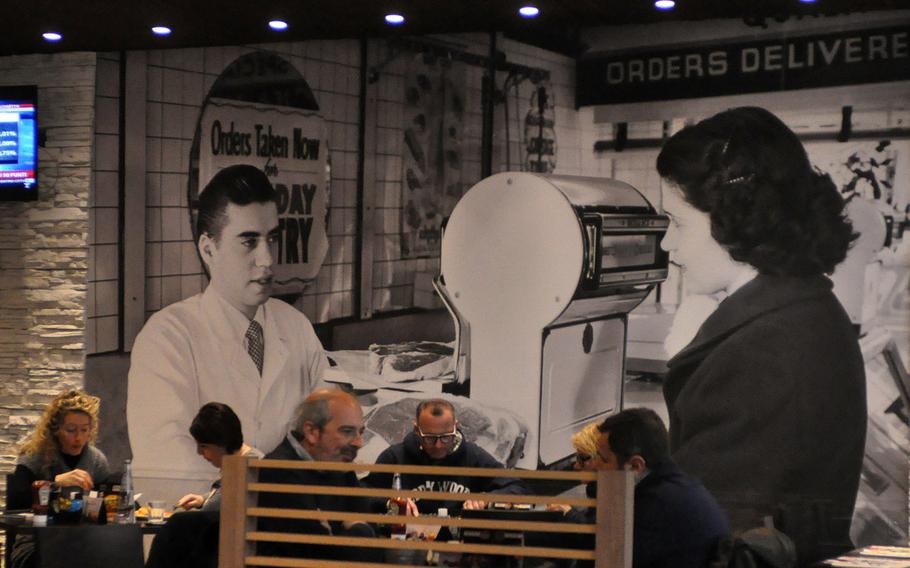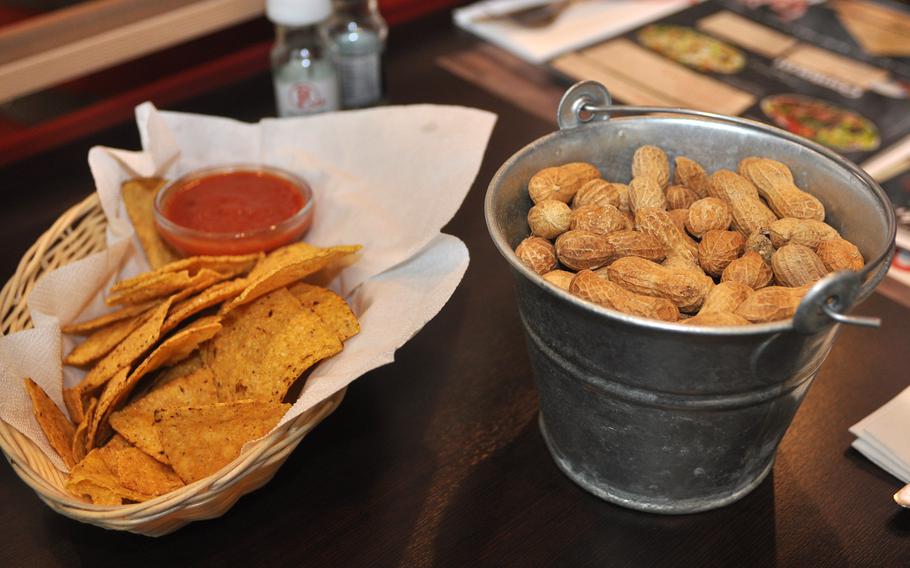 Picture a diner located along the famous Route 66 somewhere in the U.S. Midwest.
Imagine a tornado picking it up and carrying it — more or less intact — across the Atlantic Ocean and dropping it down in Italy. It loses a few things and gains a few others on the journey.
Now multiply the result a few dozen times, and you've got Roadhouse Grill, a chain of restaurants with dozens of locations in Italy.
One of the newest is at the Tiare shopping mall, a vast array of commercial enterprises anchored by Ikea about an hour's drive east of Aviano Air Base. There's another Roadhouse Grill in Vicenza and several others in cities within close drives of the two largest U.S. military facilities in northern Italy.
Though the chain is geared toward Europeans who like American-style food, it also offers a taste of home to Americans who drop by. The Tiare mall has an international feel, with vehicle after vehicle crossing the border from countries that used to make up Yugoslavia.
Native English speakers shouldn't have any problem recognizing almost everything on the menu. And those who have tired of pasta and pizza — nowhere on the menu — and want just a hamburger or steak are in luck.
There are several cuts, depending on how much you want to eat and how much you want to pay. There are also several dishes featuring pork, chicken or lamb. Sides include several styles of potatoes, spinach, green beans, green salad and onion rings. The onion rings are novel enough for Italy that the menu contains an explanation of what they are. The chicken and steak salads feature about as much meat as lettuce.
Whether the food tastes like it does at home probably depends on where you live in the States.
The salsa that comes with the free chips is a bit mild. But the portions are generally American size, and the prices are fairly reasonable. During a few recent visits, it was more common to see someone drinking soda than wine — not normal for Italy.
The restaurant is located on the edge of the mall's food court, right across the hallway from that most-American of establishments: McDonald's. In this context, somehow, McDonald's feels a bit more European (and corporate).
Like a diner, Roadhouse offers daily specials. The menu itself doesn't change, just the price of what's offered. Tuesdays, kids meals are free. Gourmet sandwiches with sides cost 7 euros on Wednesdays — 3 or 4 euros off. Hamburgers are half off on Thursdays.
The manager of the Tiare mall location says he's noticed the biggest interest from Americans on Sundays. That's when barbecue ribs — normally 14.90 euros for a serving — are discounted to 10 euros for all you can eat.
Apparently, there's nothing like a piece — or piece after piece after piece — of home.
Roadhouse Grill
Address: Tiare shopping mall, just off A4 autostrada near Villesse, Italy.
Hours: Noon to 3 p.m. daily, 7 p.m. to 10:30 p.m. six days a week; 7 p.m. to 11 p.m. on Saturdays.
Food: Steaks, hamburgers and other fare often found at an American diner. Hamburgers, sandwiches and salads between 10.90 and 12.90 euros. Steaks from 15.90 to 24.90 euros. Sides and desserts (heavy calorie alert) from 1.50 to 9.90 euros.
Clientele: Italians and bargain hunters from the former Yugoslavia in casual or business attire.
Menu: In Italian, though English spoken. Also available online.
Web: www.roadhousegrill.it (in Italian and English)