Rhine cruise: Journey is a 'must' for visitors to Germany
by
Peter Jaeger
October 2, 2003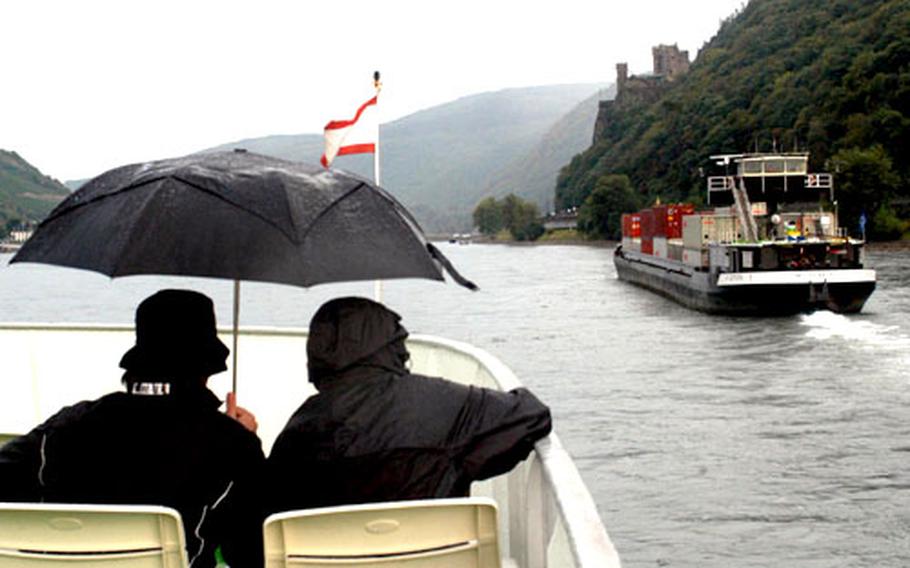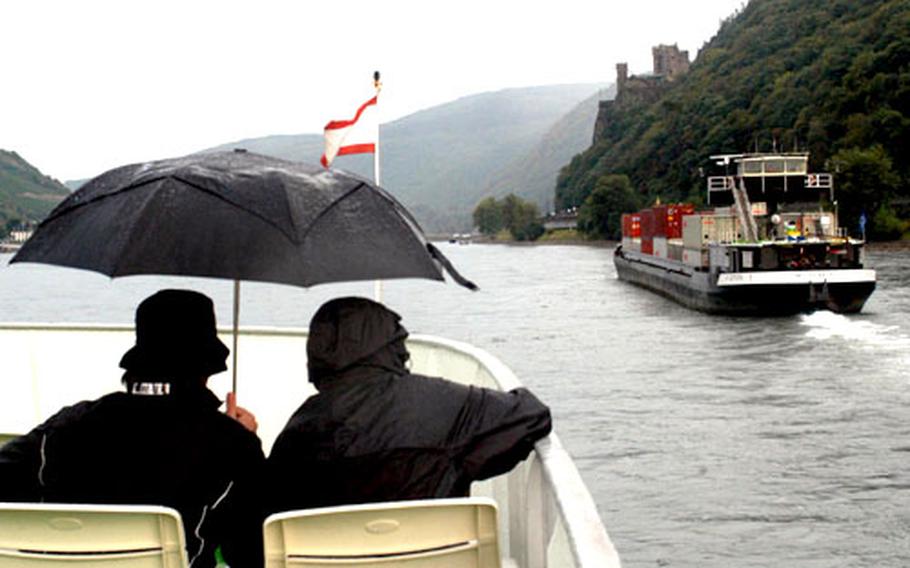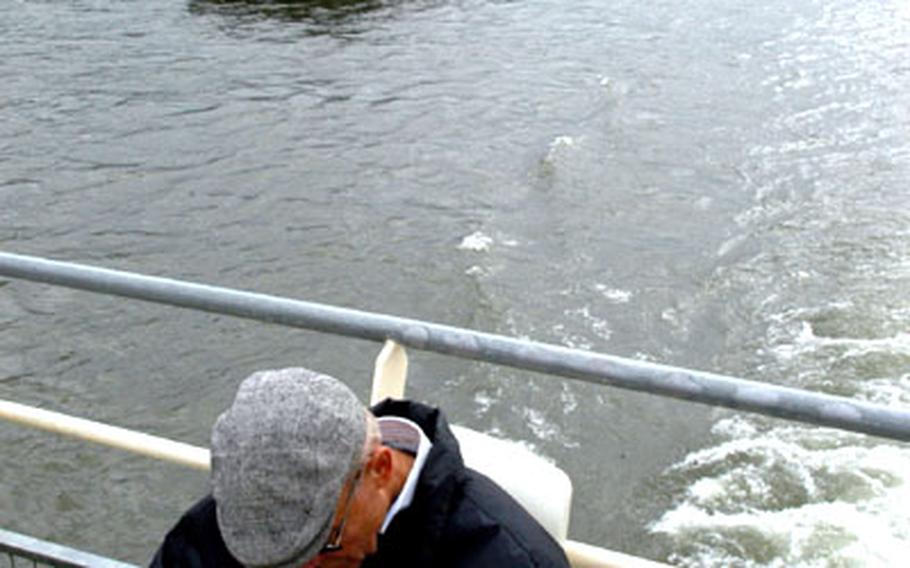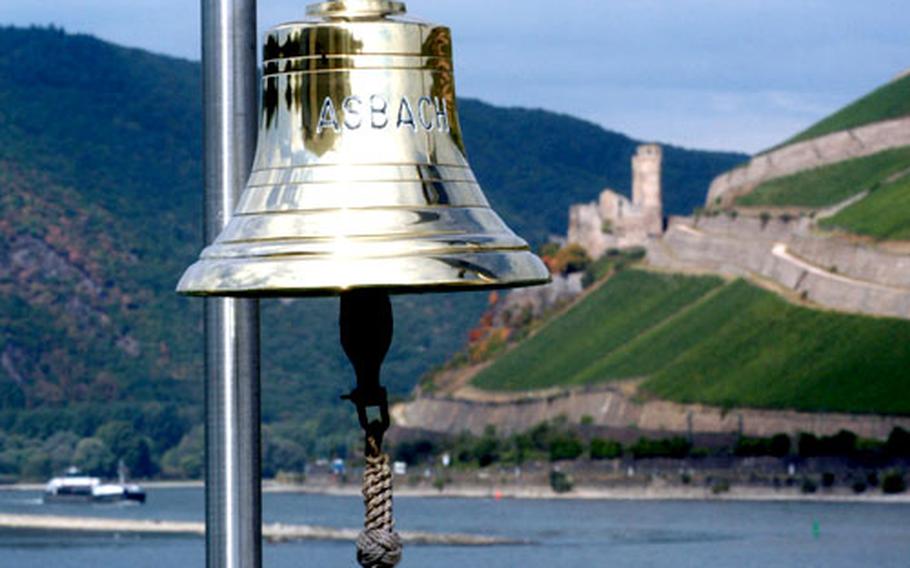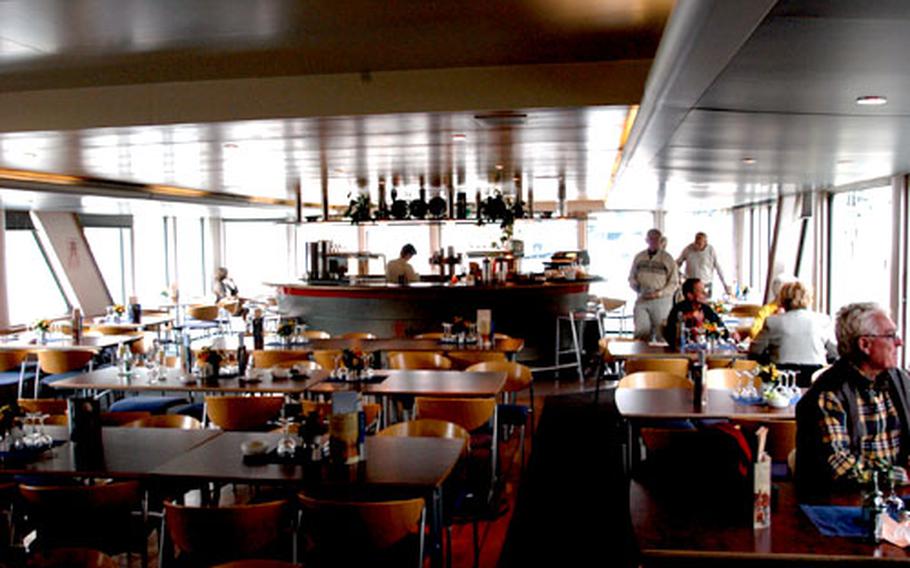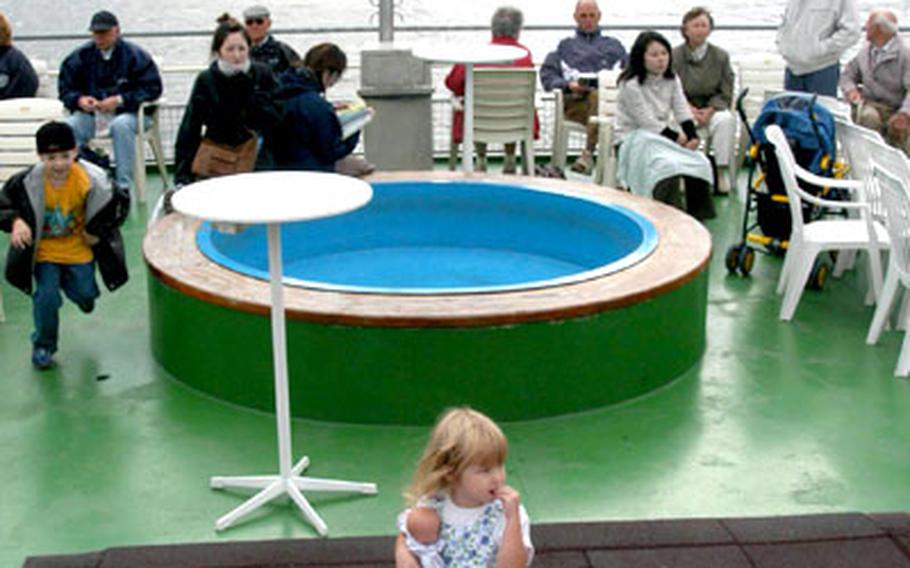 Warum ist es am Rhein so schön?"
Almost every German wants to answer the question asked by a popular German song — "Why is it so beautiful at the Rhine?" — at least once in his or her lifetime.
The Rhine, Germany's most famous river, is synonymous with magic and myth, romance and history, song and wine. It is one of Germany's top attractions and not just for Germans. A Rhine journey is also a must for foreign visitors.
KD cruise ships are one of the most popular, and easiest, ways to see the river. KD, which stands for Köln-Düsseldorfer Deutsche Rheinschiffahrt AG (Cologne-Düsseldorf German Rhineship Society), operates 14 ships on the Rhine and Mosel rivers. The ships, from the nostalgic paddle steamer Goethe to the modern cruise ship Asbach, offer daily trips between Mainz and Cologne on the Rhine and between Koblenz and Cochem on the Mosel.
It is possible to board or leave a ship at several little towns in between the starting and end points, and to create your own route — traveling round trip or one way, combining ship and rail.
All the liners have sundecks with chairs, restaurants, bars and self-service cafes. Some have lifts for the handicapped and play equipment for children.
Regular cruises end Oct. 27. Special trips and group charters are offered for events, such as the "Rhine in Flames" fireworks displays during the summer and Friday beer and disco nights. Upcoming events include a Majorca festival with Sangria on Oct. 10, and a variety of floating Carnival parties from November through next February. (Contact www.koelnticket.de for details.)
Information and timetables for trips conducted by the 177-year-old line are available at each boarding site along the Rhine — such as Mainz, Wiesbaden, Bingen and Rüdesheim — and the Mosel. Information is also available at the company's Web site, www.k-d.con/engl/index.html, or by e-mail at info@k-d.com.
---
---
---