Reviving the Renaissance
by
Lisa M. Novak
October 21, 2009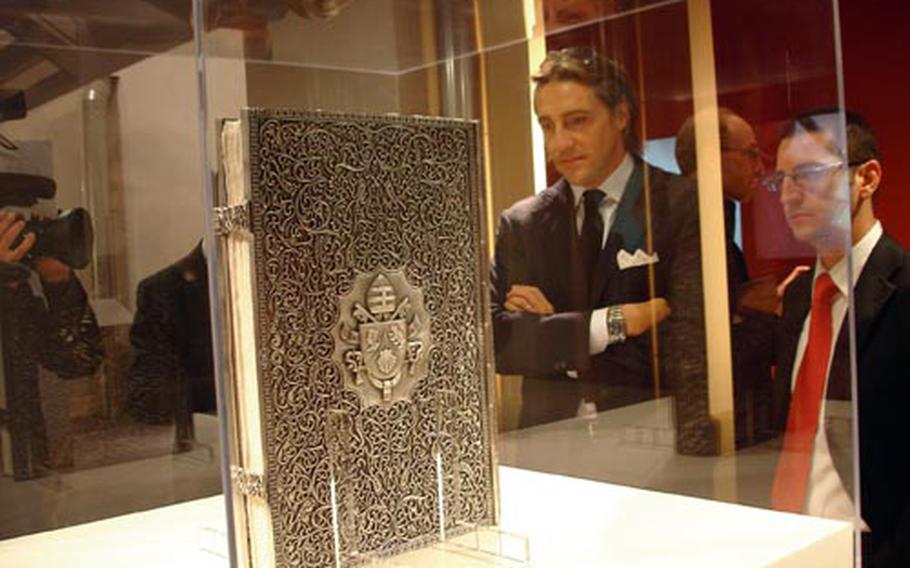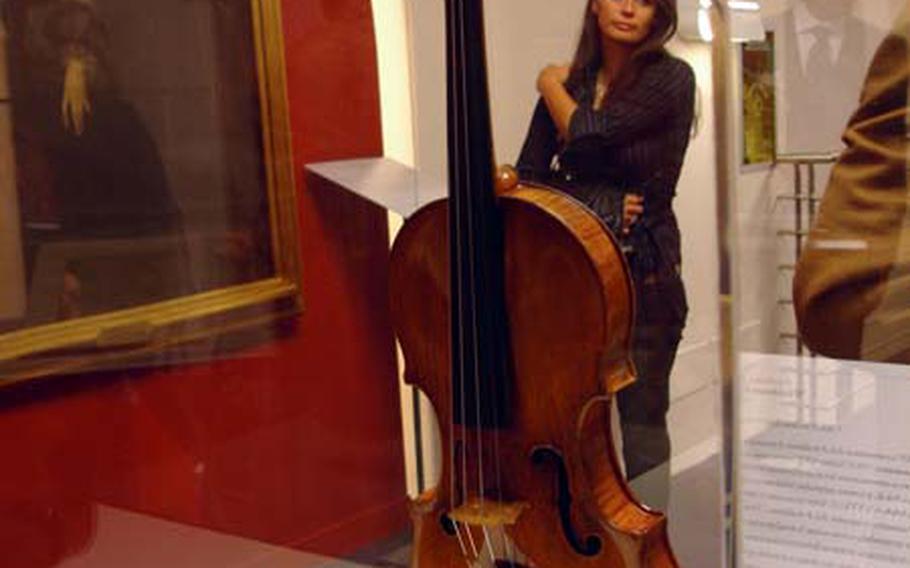 ROME - A new art exhibit honoring Caterina de' Medici opened in Rome on Friday at the Complesso del Vittoriano in the city center, just down the road from the Coliseum.
Hailing from Florence, the Medicis were one of the most powerful families in Europe, amassing their fortune in banking and spending a good deal of it on art. They were patrons of the most famous Renaissance artists, including Leonardo da Vinci, Michelangelo and Boticelli, to name a few.
Caterina was known as "the Italian queen of France," following her marriage to King Henry II in the mid-16th century.
"She is a very important figure because, for us, she represents the Italian woman in the world, like an ambassador of Renaissance art," said Francesco Serra, a spokesman for the Marilena Ferrari Foundation, one of the exhibit sponsors. "She was a brilliant woman, very important in the cultural environment during that period."
The exhibit is small, consisting of about 25 pieces, and made up of both modern works and Renaissance treasures. Descriptions in both Italian and English accompany the exhibit's pieces.
Throughout the two-floor display are videos showing demonstrations on topics such as paper-making and calligraphy.
Included in the exhibit are a violin belonging to King Charles IX, son of Caterina, and portraits of the queen consort, painted by Francois Clouet, a noted French artist commissioned to paint several portraits of the queen.
Another piece of the exhibit is a letter from Caterina to Michelangelo, requesting that the artist create a sculpture of her late husband.
The pieces on the lower level are modern works of art — but you wouldn't think so at first glance.
Some of these include what could only be called the mother of all coffee-table books — if your coffee table happens to be in the Vatican. The covering is made of hand-carved silver, depicting Pope Benedict XVI. Inside contains the handwritten calligraphy of the pope's first encyclical letter — and it's signed by the pope.
A similar piece described by the foundation as "a total work of art representing the archetype of the art of Italian know-how" is a reproduction of letters Caterina de' Medici wrote to several artists, commissioning their works. Behind the display case is a video showing each handmade, hand-printed page of the work, and how it was created.
It's no accident the modern pieces featured in the exhibit look like they could have come from the court of Medici.
"The most important thing to take away from this exhibit is how you can still do this (style of art) now," Serra said. "It's important for young people to embrace the Italian art from this period. It is very important for our economy, but also for cultural reasons. It's still alive and not a dead art."
These pieces are on loan for the duration of the exhibit from various well-known museums and galleries, including the Uffizi and Palatine in Florence and the Carnavalet Museum of Paris.
The exhibit runs through Nov. 22, and admission is free. Viewing times are Monday through Friday, 9:30 a.m. to 6:30 p.m., and on weekends from 9:30 a.m. to 7:30 p.m.
Da Vinci's 'Vitruvian Man' makes rare appearance at Venice gallery
Far rarer than an Elvis sighting, an ink drawing of Leonardo da Vinci's "Vitruvian Man" is now on display at Gallerie dell'Accademia in Venice, according to Italian news agency ANSA.
Not sure what "Vitruvian Man" is? Check your Italian euro coins. Perhaps one of da Vinci's most famous pieces, the late 15th-century sketch depicts a man in two superimposed poses illustrating the geometrical proportions of the human form.
The sketch hasn't made a public appearance in seven years, but will be on view at the gallery until Jan. 10, according to ANSA.
Driver walks away after vanfalls off bridge to road below
A 46-year-old man fell almost 50 feet when the van he was driving crashed through a barrier last week on an elevated portion of the M40 in Madrid. After the vehicle landed on the A3 roadway below, the driver was able to walk away, according to a news report from typicallyspanish.com.
The man received treatment for bruises at the scene and was later taken to a hospital for observation. The report didn't say if the driver was wearing a seat belt.
Bridge construction to begin soon
Construction on the long-awaited bridge connecting Sicily to the mainland is set to begin sometime between December and January. The announcement came from Italian Prime Minister Silvio Berlusconi last week, according to press agency ANSA.
Once complete, the Messina bridge will be the longest in the world, spanning almost three miles. It will be able to support 4,500 cars an hour and around 200 trains a day.
Don't throw your ferry schedules away just yet. If construction begins as planned, the structure, with a projected cost of 6.5 billion euros, wouldn't be complete until 2017.
Work to restart next month on Turin-Lyon rail line
Italy's infrastructure minister says work on a contested high-speed rail line linking the Italian city of Turin to Lyon in France will restart next month.
Altero Matteoli said Friday that preliminary work would begin by December.
The rail link is designed to reduce road traffic and boost trade, and is part of a European rail network to link Lisbon, Portugal, to Kiev, Ukraine.
Construction on the Italian side was brought to a standstill by protests before and after the Turin Winter Olympics in 2006.
Many residents between Turin and the French border say a high-speed train line would ruin the area, and they object to the drilling of a tunnel which they claim could release potentially harmful materials such as asbestos and uranium.
Compiled from regional news reports and The Associated Press