GALLERY
Relic of the Berlin Wall now stands as tribute to freedom
by
Michael Abrams
November 8, 2013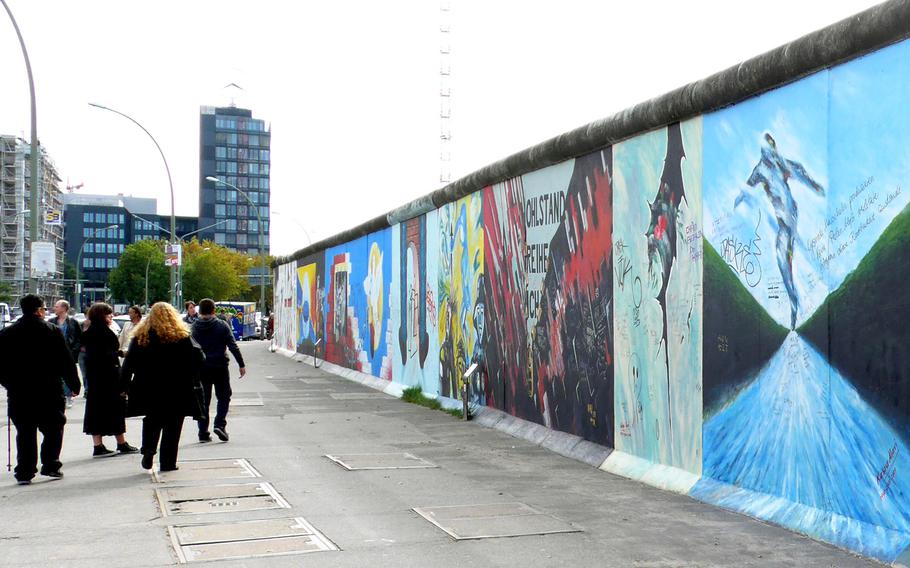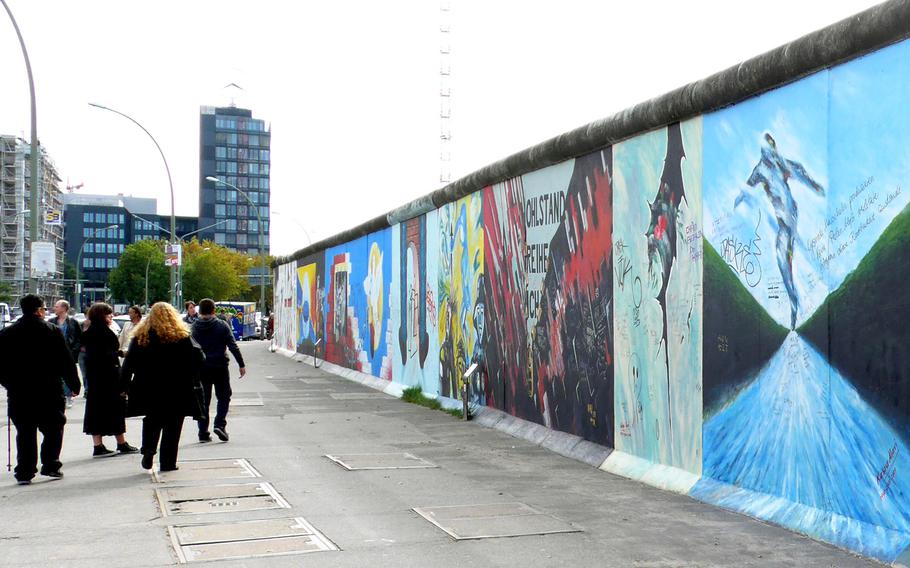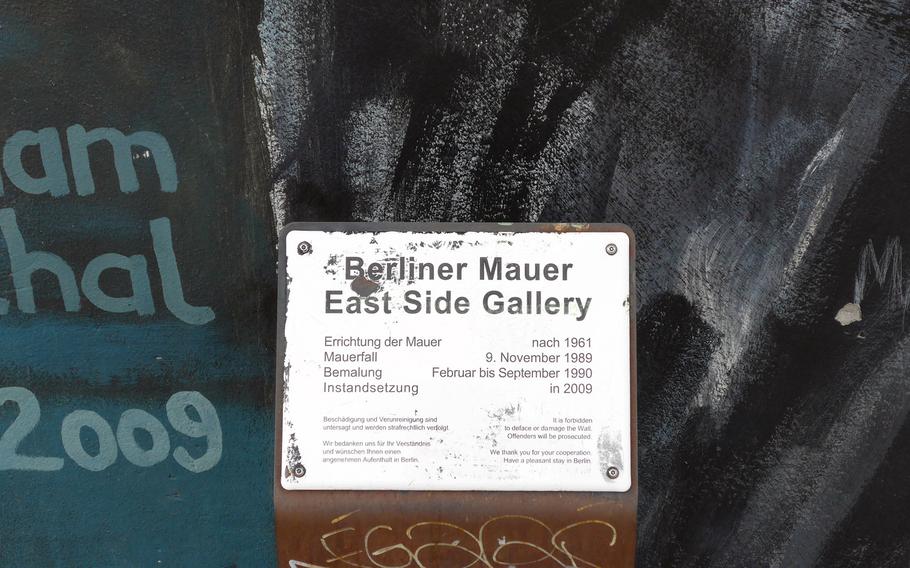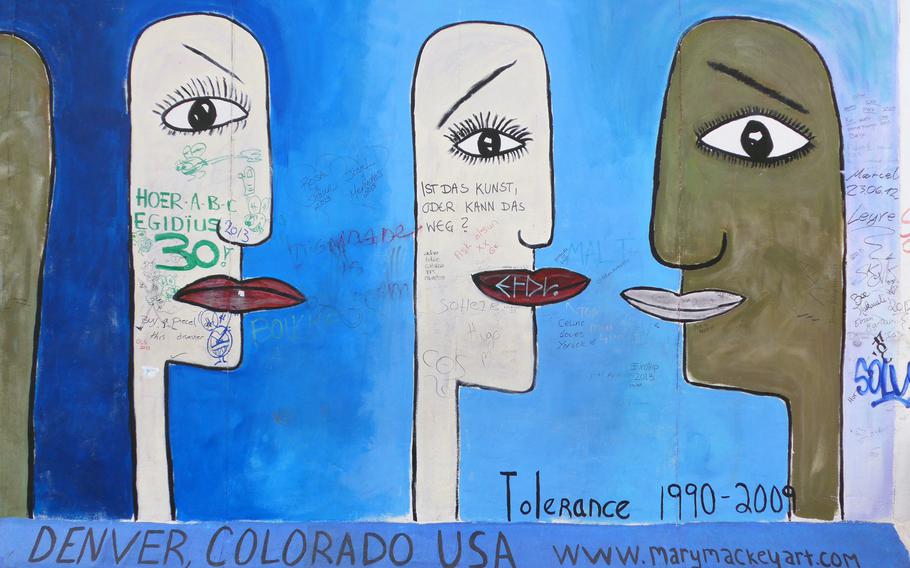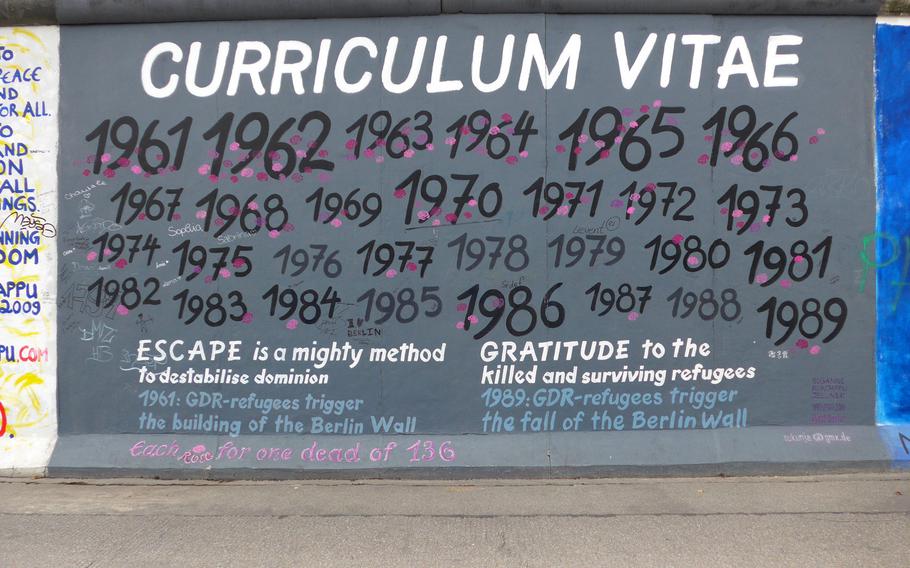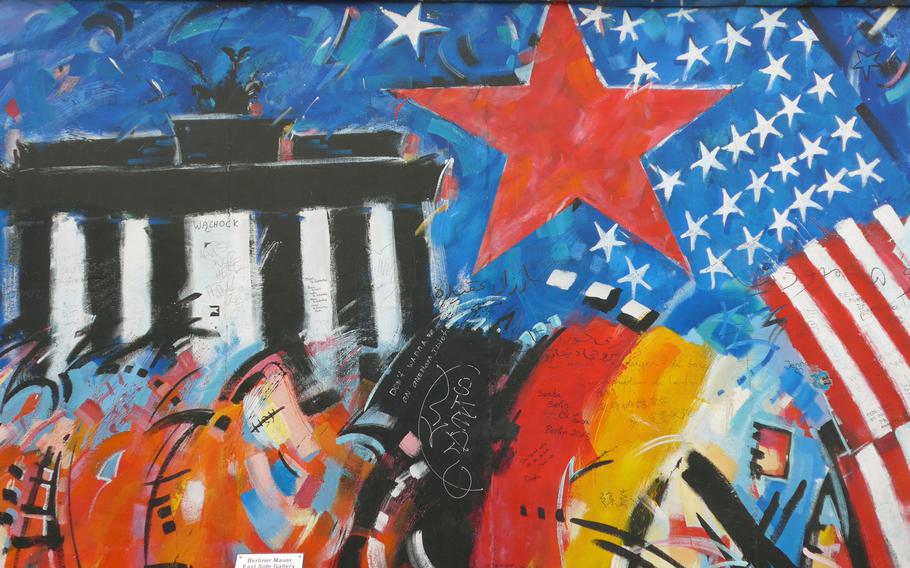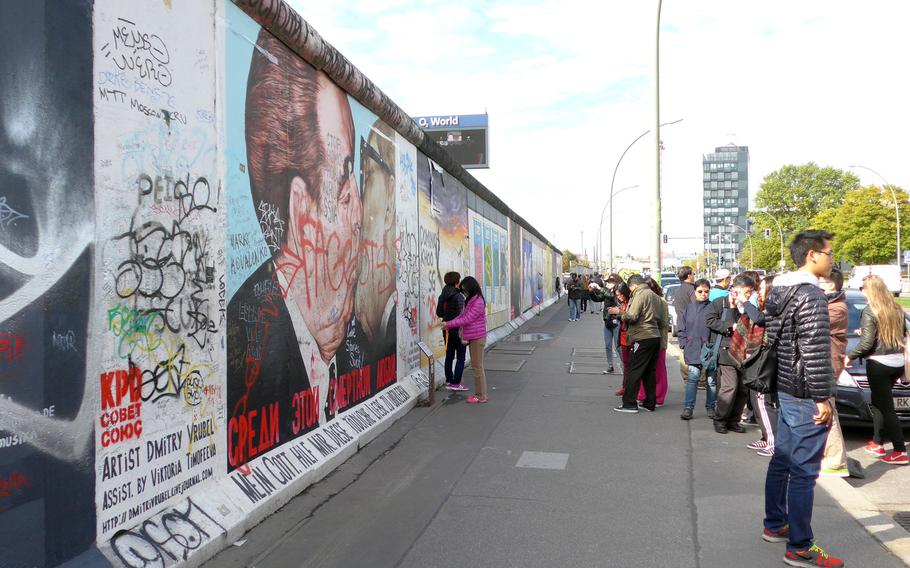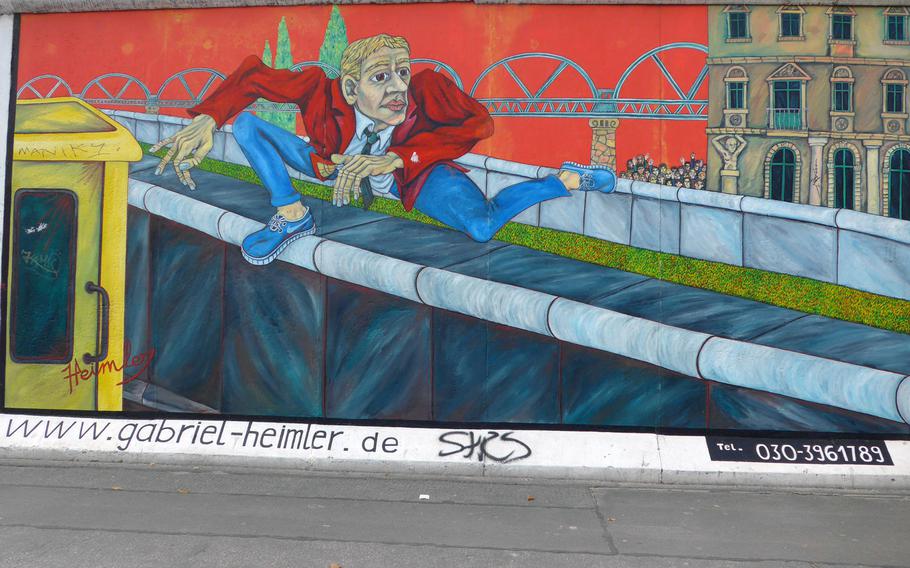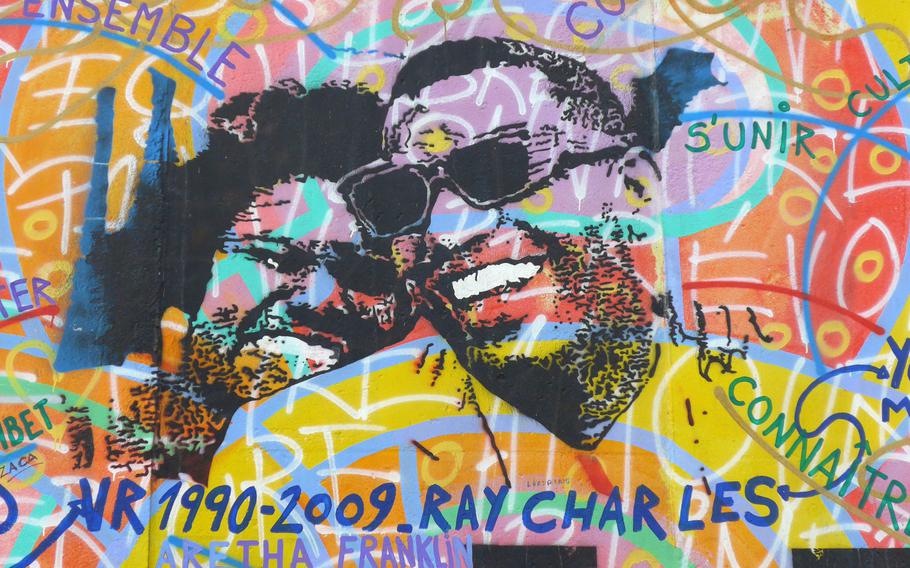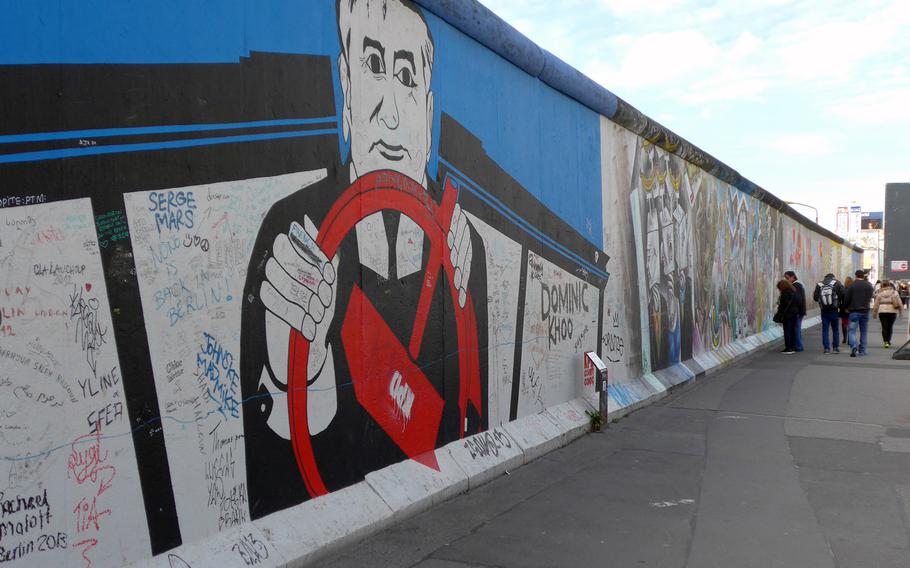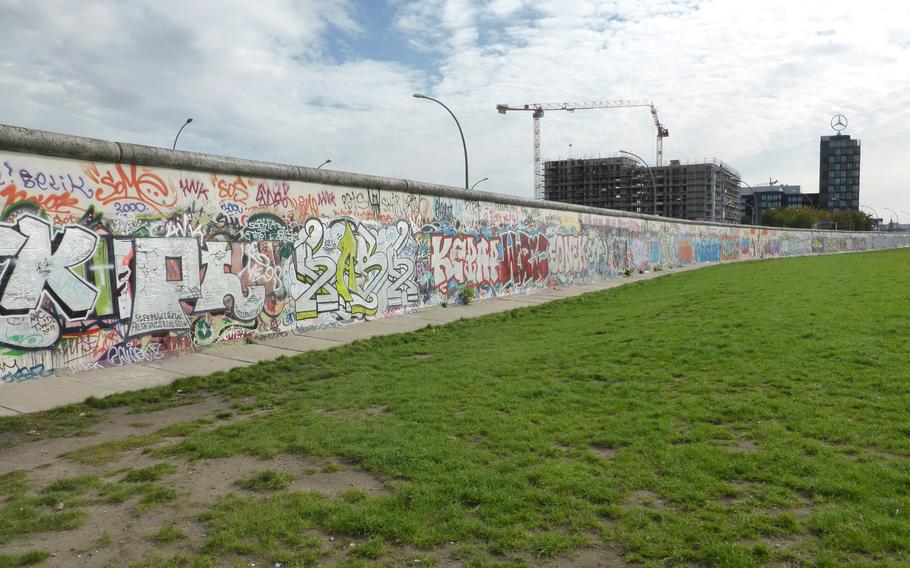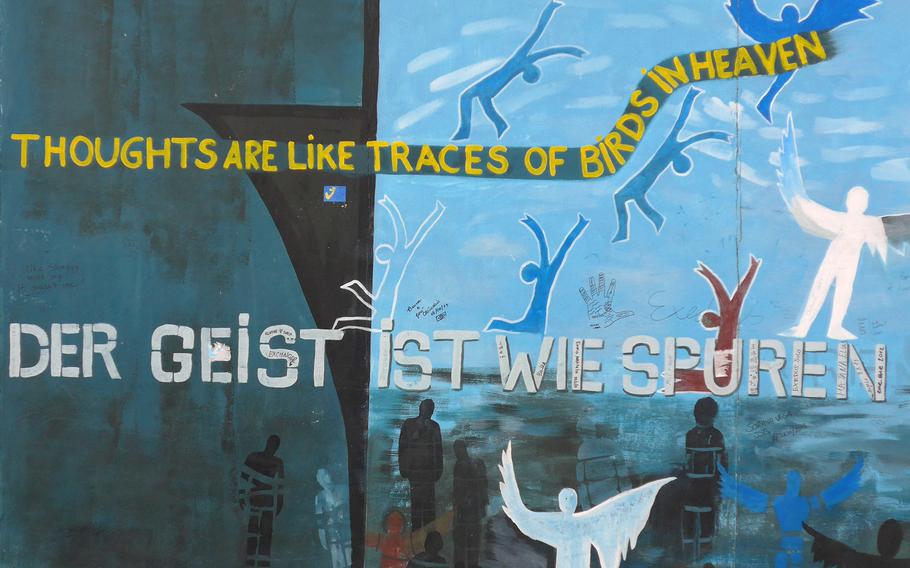 The Berlin Wall fell 24 years ago, on Nov. 9, 1989.
In the nearly two and a half decades since, most of this barrier has disappeared, torn down, section by section, to erase the memory of Germany's Cold War division.
One large section remains at the Berlin Wall Memorial on Bernauerstrasse. Another is a nearly 1,425-yard-long stretch along the Spree River.
The remnants of the wall here have turned into what is considered the world's largest open-air art gallery, known as the East Side Gallery.
On the side of the wall facing what was once West Berlin is graffiti typical of what was on the western side during its 28-year history as a divider.
The eastern side is adorned with more than 100 murals painted by international artists.
Tourists flock to this relic of the wall, getting their pictures taken in front of the murals.
The art here ranges from the political to the humorous to just plain colorful. One painting depicts American music greats Aretha Franklin, the "queen of soul," and rhythm-and-blues icon Ray Charles. Another is a gloomy painting of people dressed in robes and wearing gas masks. Former Soviet leader Mikhail Gorbachev drives through a crack in the wall on one mural, while a "Trabi," the ubiquitous, small East German car, smashes through it in another.
An interesting mural traces the wall's curriculum vitae, as done by artist Susanne Kunjappu-Jellinek. The mural lists each year that the wall divided Berlin. Roses are painted around the years; each one stands for a person who died trying to escape to the West.
One of the most popular murals is artist Dimitri Vrubel's mural portrayal of Soviet leader Leonid Brezhnev and East Germany's Communist Party leader Erich Honecker kissing. The work is based on a photo by French photographer Regis Bossu, who also spent time as a Stars and Stripes photographer.
If you are in Berlin, don't miss the East Side Gallery. Although it is classified as a historical monument, a section of it was removed so trucks could reach a construction site near the river. With ever more luxury apartments being built in Berlin, the East Side Gallery eventually could disappear, just as the rest of the wall has.