Quick Trips: Where the wild things are in Germany
by
Michael Abrams
September 13, 2005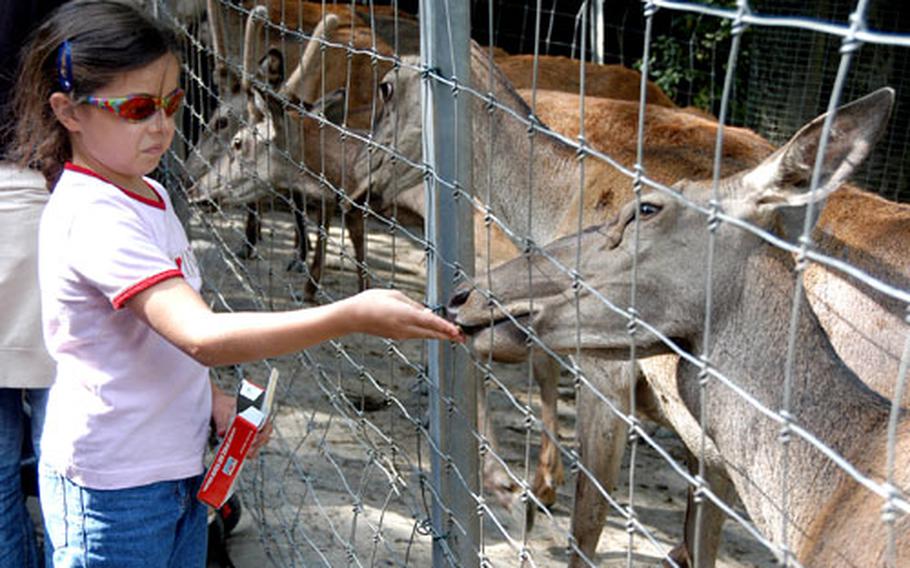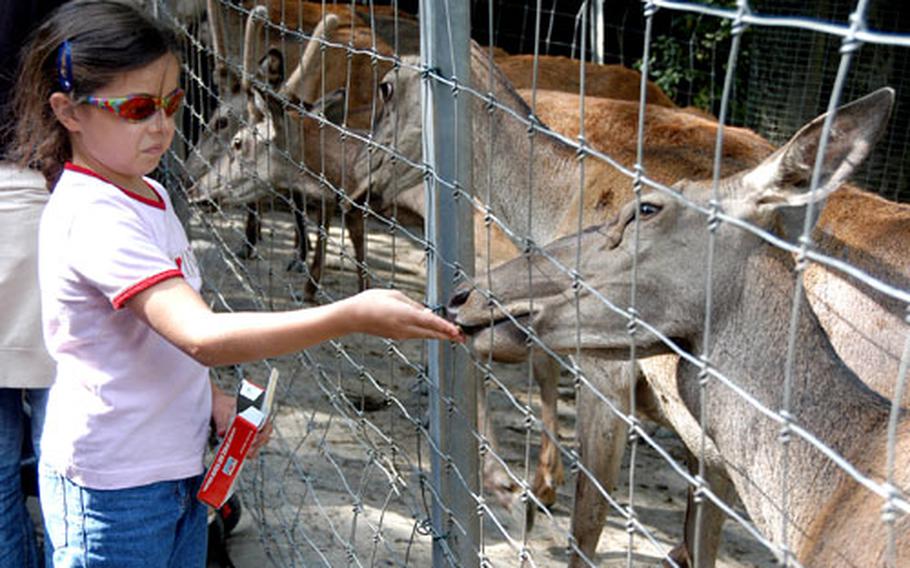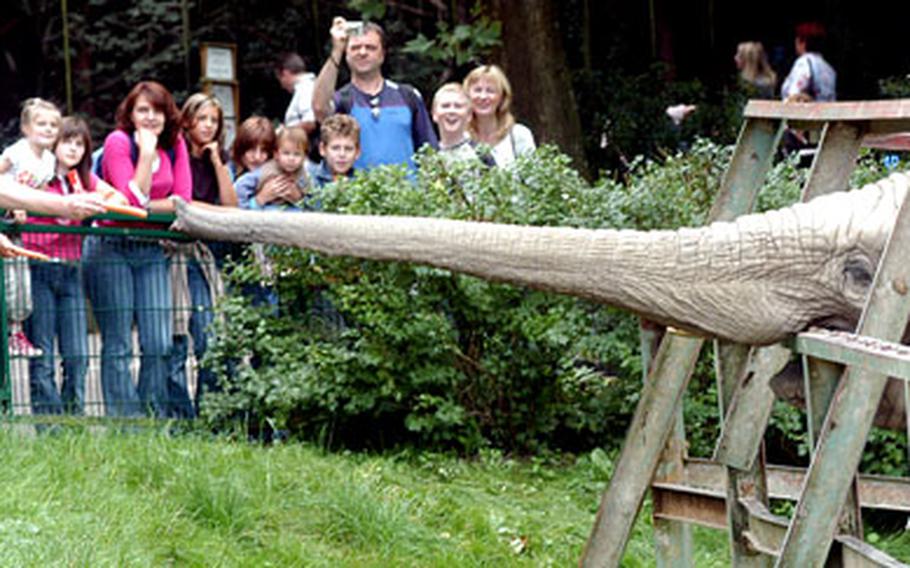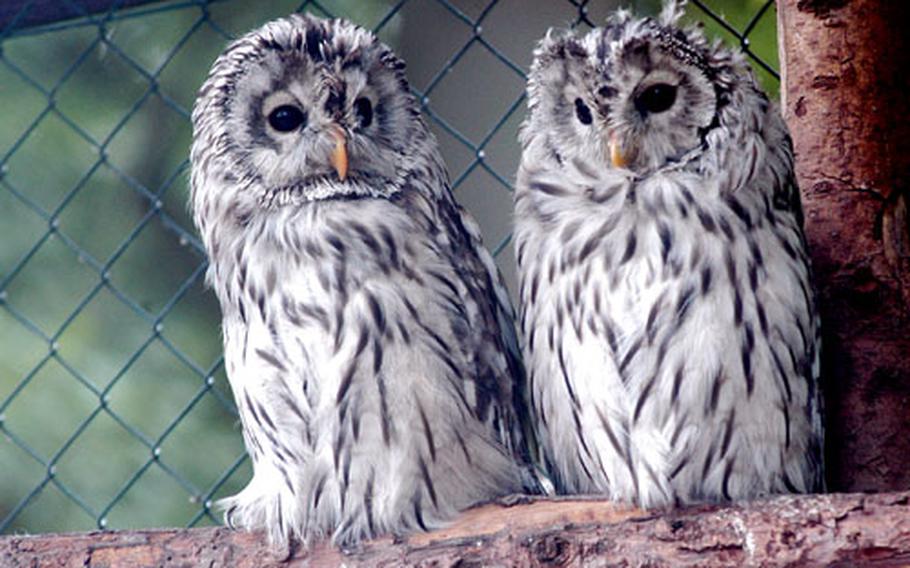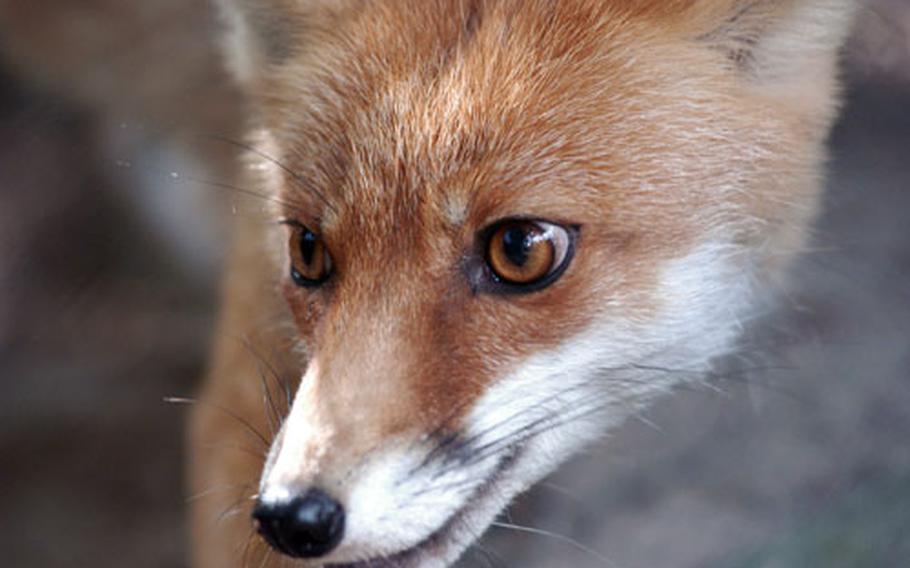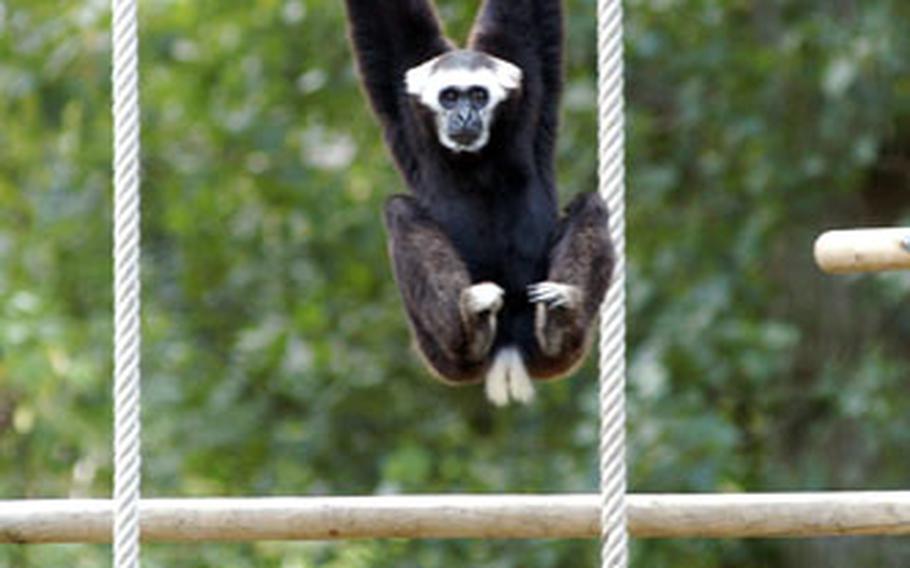 The Opel Zoo in Kronberg, Germany, has nothing to do with automobiles. There are no cars here. It is a real zoo, with animals, fish and fowl, that just happens to be founded — and funded — by the family of the German carmaker.
The zoo features more than 1,000 animals of 200 different species from each continent but Antarctica. With more than 62 acres of space, unlike in many city zoos, there is quite a bit of space for the animals to roam. Also unlike many city zoos, this one is privately funded and depends on contributions and sponsorships for the animals to survive.
Follow the signs marked "Rundgang" for a walk around the zoo, past the deer, elephants, raccoons, monkeys, zebras, giraffes, lynxes, moose, owls, wallabies, foxes, guanacos and much more.
There are no lions, tigers or bears, but you can be almost nose-to-nose with a hippopotamus, albeit with a cage separating you. But when the behemoth surfaces from the depths of its pool, and looks you in the eye, you'll be glad the cage was there.
Although the animals are fenced in, many of the enclosures also have Plexiglas windows for an unimpeded view.
While the best place to see animals is in their natural habitat, even animals in a zoo can be shocking to the sensibilities of city folk. When one of the zoo's wild cats — they look like big, mangy house cats — trotted by with the head of a rabbit in its jaws, surprised mothers and their children let out a couple of shocked "eees!" and "uughs!"
A trip to the zoo also showed how much American culture has spread through Germany. Whenever a wee one would spot a deer, it was always, "Look, it's Rudolph!," although there wasn't a red-nosed one to be seen.
One of the big treats, especially for the kids, is feeding the animals. Carrots are available to feed the bigger animals — the elephants love them — and there is dry feed for smaller ones at vending machines throughout the park. Just beware of the "Do not feed" signs at some cages.
Another children's favorite is the petting zoo. Visitors can go inside the fence and pet the animals, mostly the types found on a farm: sheep, goats, donkeys and cows. They are not shy at all, and are always looking for a handout.
The kids can also ride ponies and camels. And after all that, if they still have energy, there are playgrounds they can horse around on.
On the QTDIRECTIONS: The Opel Zoo is on highway B455 between Kronberg and Königstein, Germany. It is well marked with signs pointing the way.
TIMES: It is open daily — in summer from 9 a.m. to 6 p.m.; winter from 9 a.m. to 5 p.m.
COSTS: Admission is 8 euros for adults; and 5.50 euros for children 2 to 14 years old. Dogs cost 50 euro cents and must be kept on a leash. A pony ride costs 1.20 euro, a lap on the camels costs 1.70 euro. Food for the animals is 1 euro. Parking is free.
FOOD: There is a restaurant near the entrance, and a kebab stand near the gibbon cage where you can watch the animals romp around while you eat. There are a few kiosks scattered through the zoo, and plenty of picnic tables if you want to take your own food.
INFORMATION: The German-only Web site is: www.opel-zoo.de.
— Michael Abrams