Quick Trips: Summer fun for all at Mannheim's green garden
---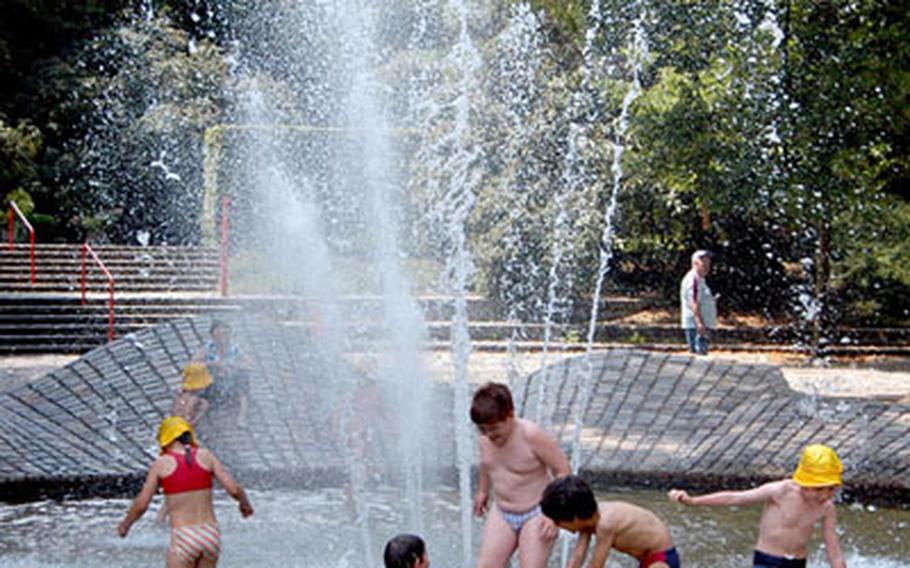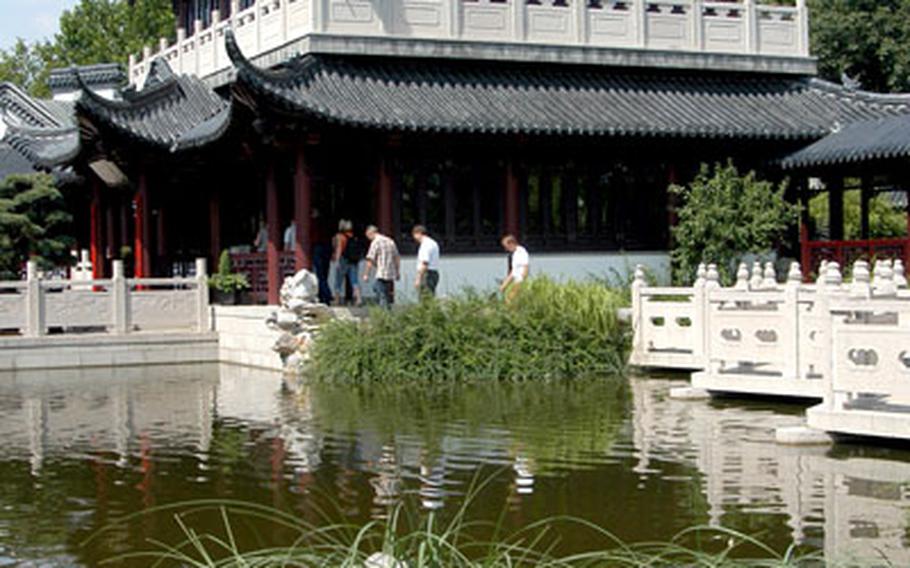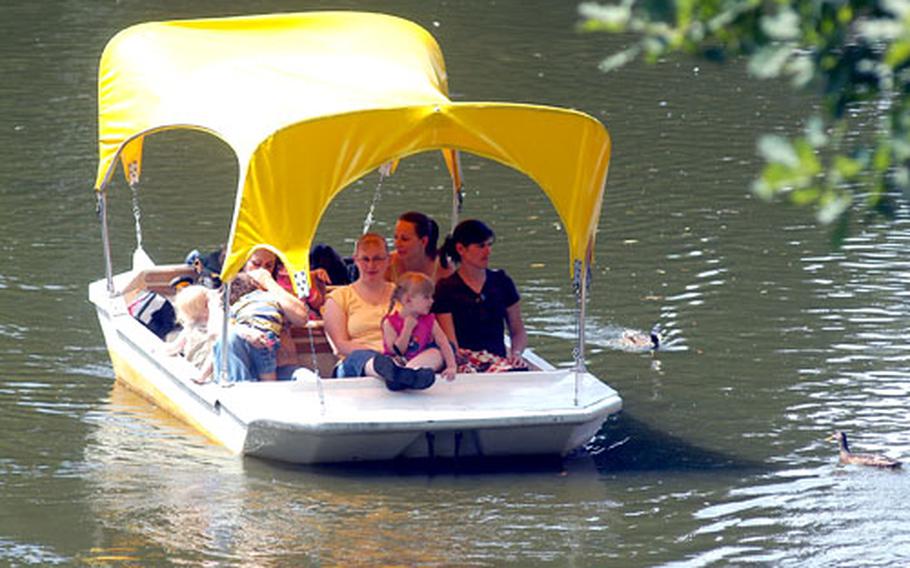 Where can a zoologist, a botanist, a sunbather, a Chinese tea enthusiast and a pack of kids all have fun on a summer day?
At the Luisenpark in Mannheim, Germany, that's where.
The park, just outside the city center and near the Neckar River, has playgrounds, expansive lawns, a tropical greenhouse, restaurants and a boat ride, for a fun day in the sun.
The park was built around the turn of the last century and named after Duchess Luise of Baden, a daughter of Kaiser Wilhelm I. It was enlarged to its current 104 acres when the Federal Flower Show was held there in 1975. Today, it is considered one of Germany's premier parks.
For rest, relaxation and sunbathing, there is inviting green grass to flop down on. There also are lawn chairs spread out through the park. Take a blanket and a picnic basket and make a day of it.
You might find yourself sharing the grass with the storks that nest here. It is not uncommon to see them striding on their long legs past the sunbathers.
The Pflanzenschauhaus, or plant exhibition house, has tropical and sub-tropical plants growing in it. All kinds of critters, like snakes, caimans and lizards live in terrariums spread through the house. There also is an aquarium and, rather rare, a butterfly house where visitors can walk among 300 of the fluttering insects, floating free through the humid air.
A walk through the park leads past flowers, trees, plants and shrubs, almost all labeled — but only in German and Latin.
The lake that splits the park in two has a 1½-mile-long shoreline and ducks and geese swimming on its surface. Boats, called Gondolettas, ply the water, pulled on an underwater cable. You can take a round-trip lake ride on them, or ride one way to the other end of the park and walk back.
The Seerestaurant on the lake's edge offers fine seafood dishes for lunch and dinner, and delicious cakes and coffee in between.
Spread throughout the park are all kinds of playgrounds, some where kids can even get wet and muddy. By the time the kids get through playing on them all, you can be sure you will have a peaceful evening.
The park has a huge grassy area for playing games, and it is not unusual to see numerous soccer games and volleyball matches going on, or even an ol' pigskin being tossed around. There also is a mini-golf course.
On the far side of the playing grass is the Chinese garden with its teahouse. Here you can try 30 different flavors of Chinese tea. If a hot tea on a hot day is not the thing for you, soft drinks and Chinese beer also are available.
And if all this gets to be too much for you, there is a garden, the KlangOase, for meditating. Soft music and sounds of nature are piped through speakers hidden in surrounding treetops.
On the QT
DIRECTIONS: The easiest way to get to Luisenpark is to follow Autobahn 656 until it ends in the city. Stay in the right lane and follow signs to Luisenpark and Friedensplatz. There are three free parking lots at Friedensplatz, and the park's main entrance is across the street. Tram line 6 and bus L also stop here, while tram 5, which links Mannheim with Heidelberg, stops at the Funkturm entrance.
TIMES: The park opens at 9 a.m. daily. The cashier's desk closes at 9 p.m. May to August, and at dusk the rest of the year — and earlier if the weather is bad. Some things, like the Gondolettas, do not operate in the winter.
COSTS: Admission from March to October is 4 euros for adults, 3 euros for youths 16-17 and 2 euros for children 6-15 and about half of that during the rest of year. An evening ticket from March to October (after 5 p.m.) costs 1.50 euros for adults, 1 euro for youths and 50 euro cents for children. A round trip on a Gondoletto is 3 euros for adults and 2 euros for ages 6-15.
FOOD: Meals and snacks are served at the Seerestaurnt, which is closed Fridays. There also is a cafe/restaurant at the Pflanzenschauhaus open daily until 8 p.m., two snack bars, a wine tavern and picnic benches.
INFORMATION:German-only Web site.
---
---
---
---