Quick Trips: Naples science center has it all
by
Jason Chudy
May 11, 2004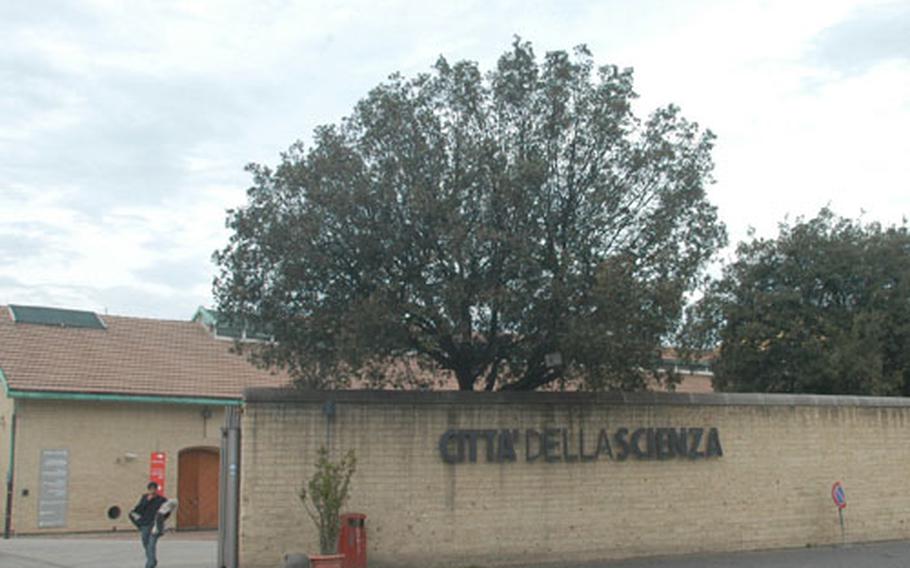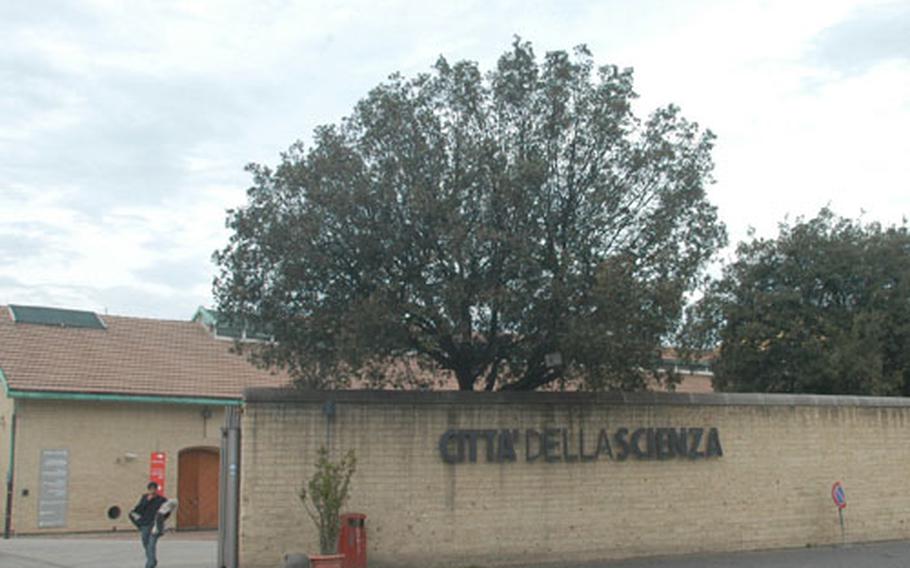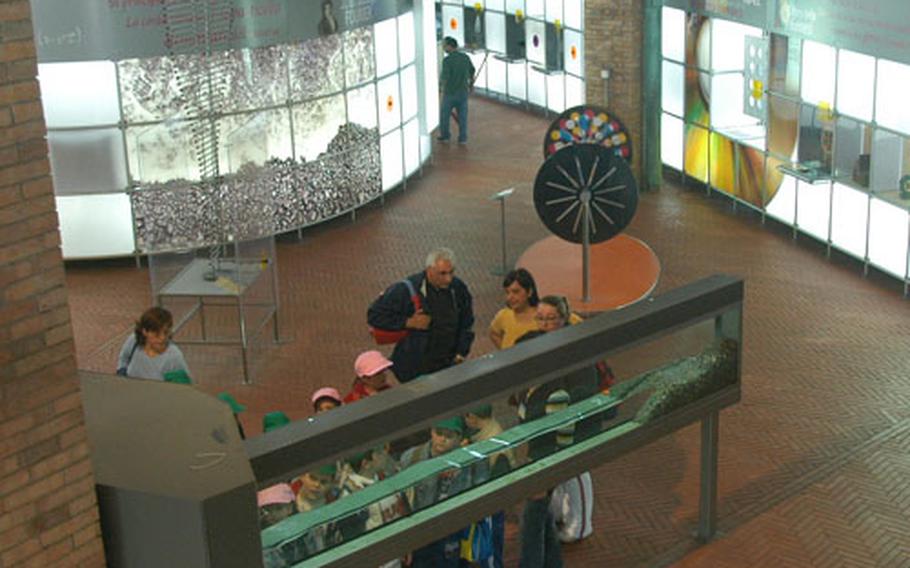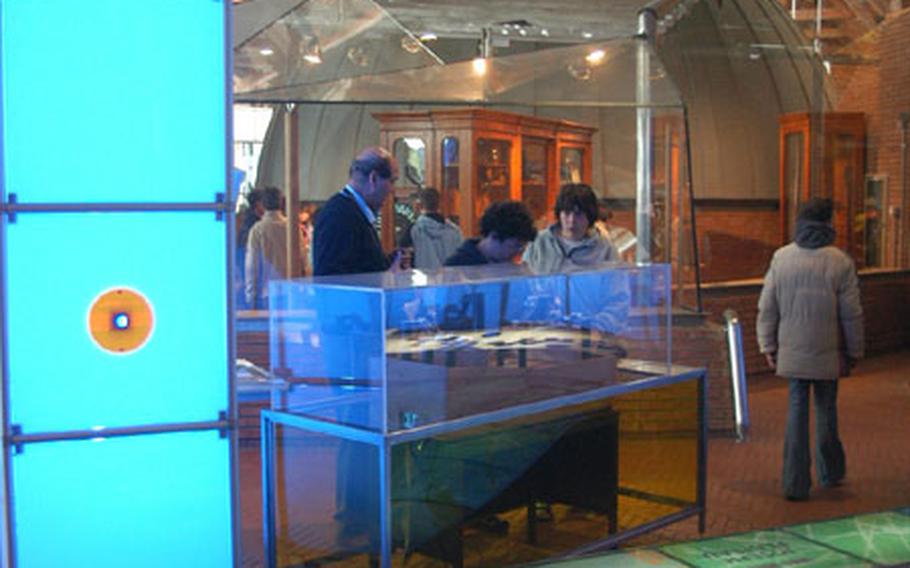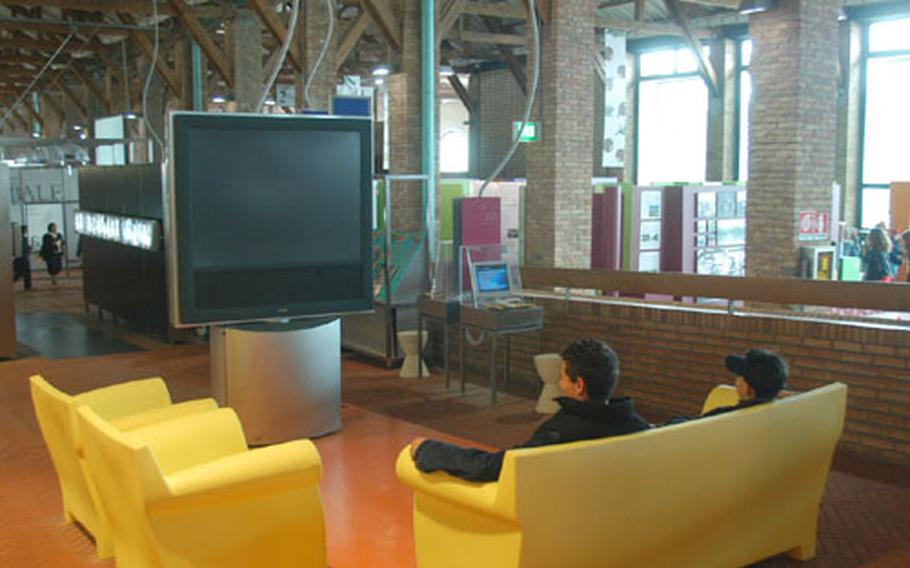 Palaces and ruins abound in Italy, but after a while us kids just need to put our hands on something fun.
And if we end up learning something along the way, so much the better.
Naples' Citta' della Scienza (science city) is just that hands-on place and is surprisingly close to the Naval Support Activity Naples Agnano.
Located in an old fertilizer plant along the Bay of Naples near Bagnoli, this is the perfect way to wear out an entire family while learning something about everything from archaeology to seismology.
Best of all, nearly every exhibit is presented in both Italian and English, although the translations sometimes leave a little to be desired.
There are nine exhibit groupings and a 10th area set aside for temporary displays. Although empty a few days ago, it had held various make-believe movie creatures just a few weeks before.
The exhibits are packed onto two floors. Even with hundreds of school kids crowding the hall, there is such a large variety of things to see and do that it wasn't a problem to find something free.
Exhibits are visually appealing, and their abundance makes it impossible to turn around without an exhibit staring you in the face.
Citta' della Scienza screams of sensory overload, and that's part of the fun.
Some of the exhibits will make you scratch your head, such as the one that reads your body shape, weight and motion, then produces sounds based on these measurements. Had I gotten closer to the machine, maybe I could have understood its purpose, but I was afraid to find out what noise it would make if I climbed inside.
One of the exhibits will shock you, literally. A girl with long, brown hair grasped metal railings as a worker cranked up the static electricity. When she shook her head, her hair shot up in all directions to the pleasure of the crowd.
Many of the exhibits are very appropriate for the Naples area, such as the Seismology Lab, because of the area's volcanic makeup, and the Science Gym, which covers human evolution and has the obligatory pottery and glass fragments from nearby Pompeii.
The "Signs, Symbols, Signals: Communicating Today" section struck me as funny, as it didn't have a special display for cell phones. Anyone who lives here knows their importance in modern Italy, and many of the school kids had a "telefonino" pressed to their ear as they walked through the exhibits.
Though the center's Planetarium doesn't look like much at first glance, it is one of the largest and most technically advanced in Europe, according to tour guides. Inside, the simulated night sky holds more than 7,000 stars and planets. This exhibit requires an extra 2-euro ticket.
Citta' della Scienza's exhibits look remarkably up-to-date. A few favorite childhood science museums revisited over the past few years seem quite dated compared to this one. There are lots of computers and electronic displays here.
One failing, however, is that some of the exhibits are broken and need to be fixed. But the vast number of things to see and do really overshadows these broken displays.
This is the perfect place for kids of all ages to visit on a rainy day. With summer coming and those rainy days getting more and more infrequent, Citta' della Scienza is worth inventing a rainy day to visit.
The center also has many special events or exhibits, which can be found on their Web site.
On the QT
Directions: Citta' della Scienza is in Bagnoli, near the AFSOUTH NATO base. From the Agnano Tangenziale exit, turn left on via Beccadelli and follow the road one traffic light, about 200 yards, past the AFSOUTH turnoff. Turn right and follow the road until it ends at via Nuova Bagnoli, and turn right. At the roundabout, turn left on Via Coroglio. The science center is about a mile down on the right.
Cost: Entrance is 7 euros for adults and 6 euros for kids under 18 and adults 60 and older. The Planetarium requires an additional 2-euro ticket. Parking is provided just south of the center for 2 euros.
Times: Open 9 a.m. to 5 p.m. Tuesdays through Saturdays and 10 a.m. to 7 p.m. Sundays. During May, the center will also be open Mondays from 9 a.m. to 5 p.m. Closed on Christmas, New Year's Day and Aug. 15.
Food: There is a cafeteria in the center and many small restaurants and sandwich shops south of the center or in Bagnoli.
Info: More information is available at: http://www.cittadellascienza.it. There is an English version available by clicking the British flag in the center of the page. The site also lists many of the center's special events and programs.