Quick Trips: In Germany, a museum you can count on
by
Kevin Dougherty
September 6, 2005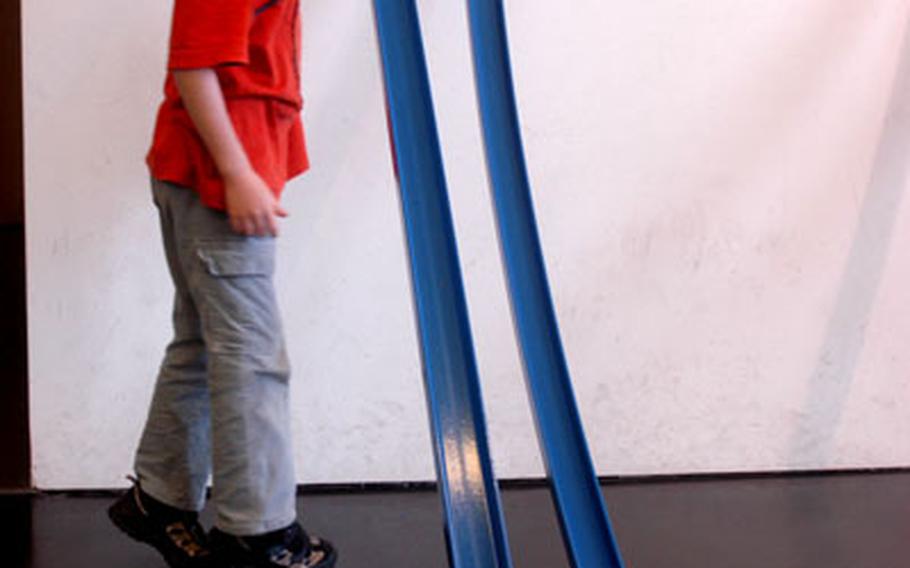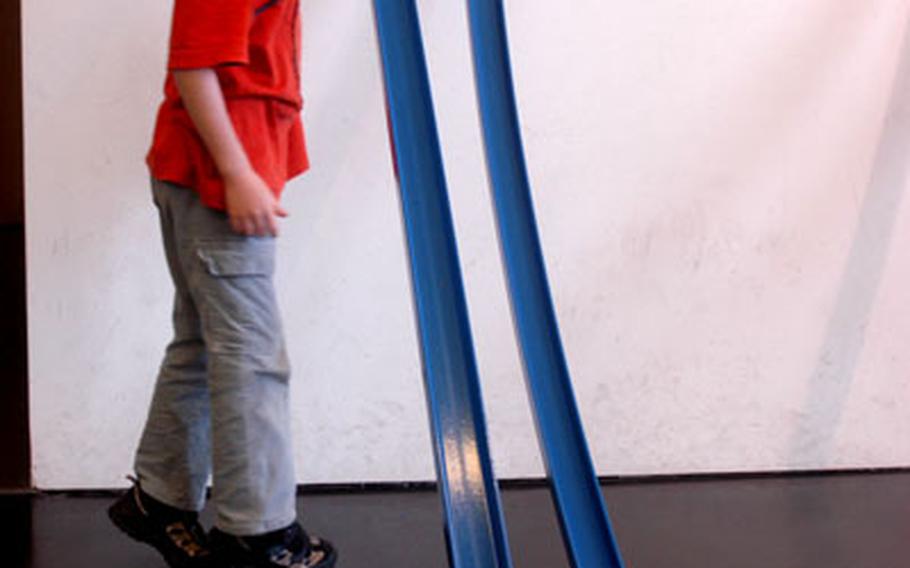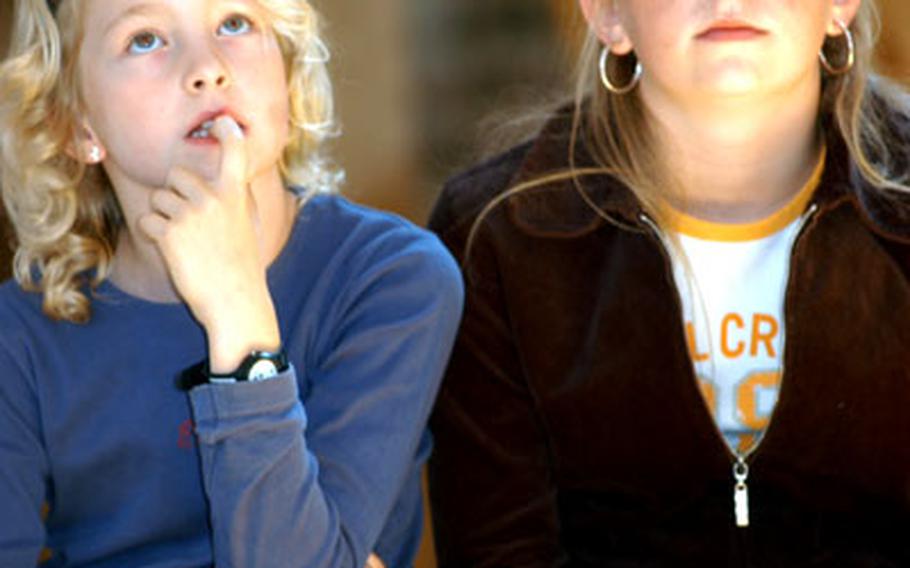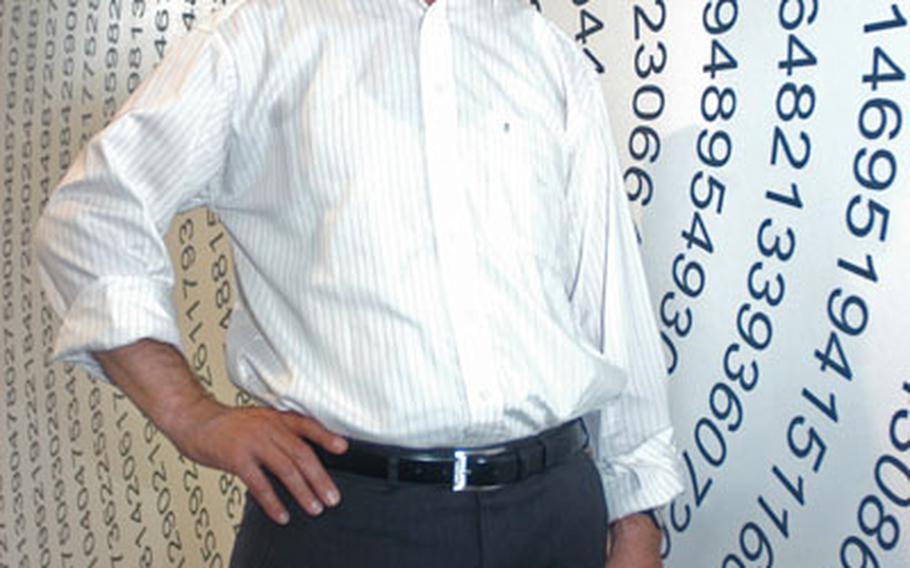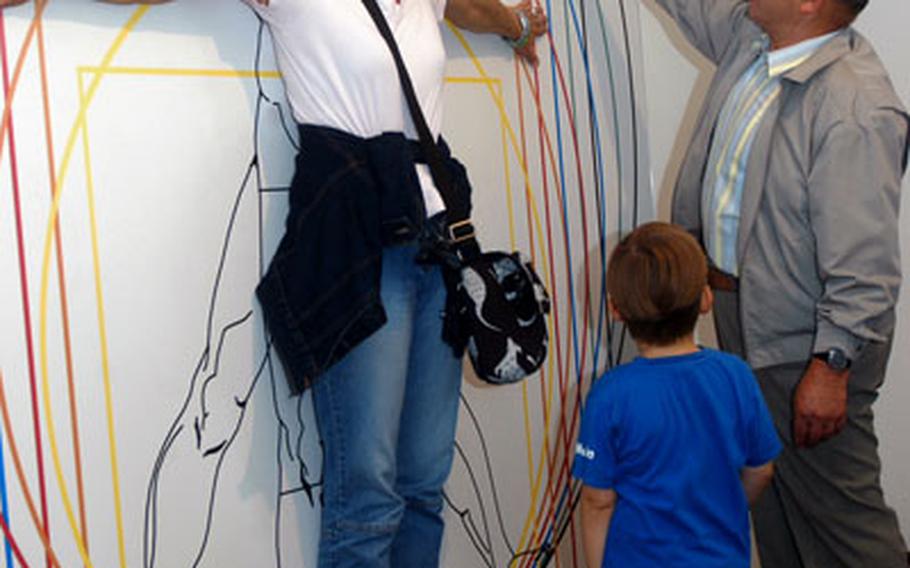 Italian astronomer Galileo once wrote that without an understanding of mathematics, a person is left to "wander about in a dark labyrinth."
Today, for many people, the maze may be seen as the lesser of two evils.
Math is one of those subjects that often elicits a disparaging comment or facial contortion. To sum it up, a lot of people have a problem with math, and many cope by simply avoiding the subject altogether. So it comes across as distant and abstract, certainly not a discipline viewed as fun and dynamic.
And yet that's the aim of the Math Museum in Giessen. The Mathematikum, as it is called, is a spacious, brightly lit, interactive place that entertains as much as educates its visitors.
Advertised as the first math museum in Germany, the Mathematikum is the brainchild of Albrecht Beutelspacher, a professor at Giessen University.
"We don't want to make them mathematicians," Beutelspacher said of his museum visitors. Instead, Beutelspacher and his staff strive to make math more appealing through dozens of interactive stations that are simple but stimulating.
"Mathematics, by itself, is interesting," Beutelspacher said. But often, he admitted, "math is perhaps taught in a way that has no meaning."
The museum is situated in a 200-year-old, three-story building a few hundred feet from the train station. In its first 100 years, the building served as a prison. In the 20th century, it was used as a customs house.
Today, the math museum, which opened in November 2002, draws about 150,000 visitors a year, Beutelspacher said. While it attracts all ages, its main focus is on the children, many of whom visit on school field trips.
Lisa Chapman, a fifth-grade teacher at Giessen Elementary School, took a class to the math museum in June.
"Even the students who struggled in math during the [school] year were excited about it," Chapman said.
There are displays on each of the three floors, featuring hands-on activities that require use of basic math skills to solve problems and puzzles. The props range from building blocks and wooden arches to giant soap bubbles and mirrors, all of which can keep visitors busy for hours.
"The exhibits are very authentic," Beutelspacher said. "We don't do tricks. Visitors are not deceived."
White walls and roomy lofts give the museum a sense of openness that allows visitors to feel more receptive to the shapes, numbers and formulas. Interactive exhibits promote a greater understanding of mathematical principles and theories, from gravity to the concept of infinity.
"It's fantastic," said Ulla Wagner, a German touring the museum with her two granddaughters, Hannah and Paula. Beutelspacher's goal is to demystify math by showing its everyday practicality in simple yet engaging ways.
"Our visitors," Beutelspacher said, "leave happier than when they came."
On the QTDIRECTIONS: The Math Museum is at Liebigstrasse 8, about 500 feet from the Giessen train station. Giessen is about 35 miles north of Frankfurt. Take A5 from Frankfurt or Kassel and follow signs to Giessen. From the west, take A45 into town. Head toward "Stadtmitte," or the city center, and then "DB/Bahnhof." Parking is available for a modest fee.
TIMES: The museum is open 9 a.m. to 6 p.m. weekdays, except Thursday, when it's open until 8. On weekends and holidays, hours are 10 a.m. to 6 p.m. The museum will close for a week in early September for renovation. It also is closed Dec. 24, 25 and 31.
COSTS: Entrance fee is 6 euros for adults, and 4 euros for youths under 18, adults over 65, students and the disabled. Children under 6 and escorts of the disabled get in free. The family rate is 12 euros. Annual passes are available. Groups of 20 or more must book in advance.
FOOD: The museum's cafe serves juice, tea and coffee as well as snacks. Several eateries are a short walk from the museum.
INFORMATION: The museum's Web site, www.mathematikum.de, has an English version.
— Kevin Dougherty