Quick Trips: German facility brings outdoor activity inside
by
Steve Mraz
December 4, 2007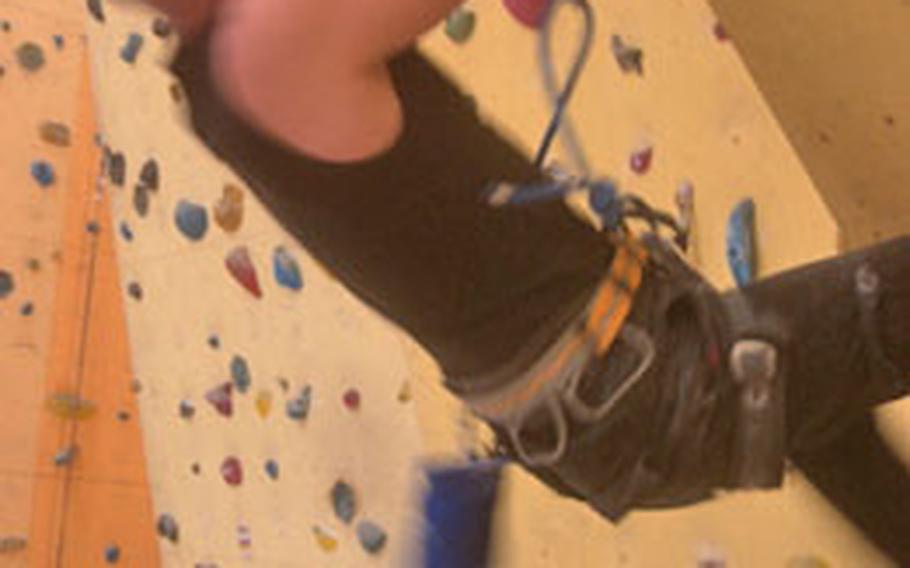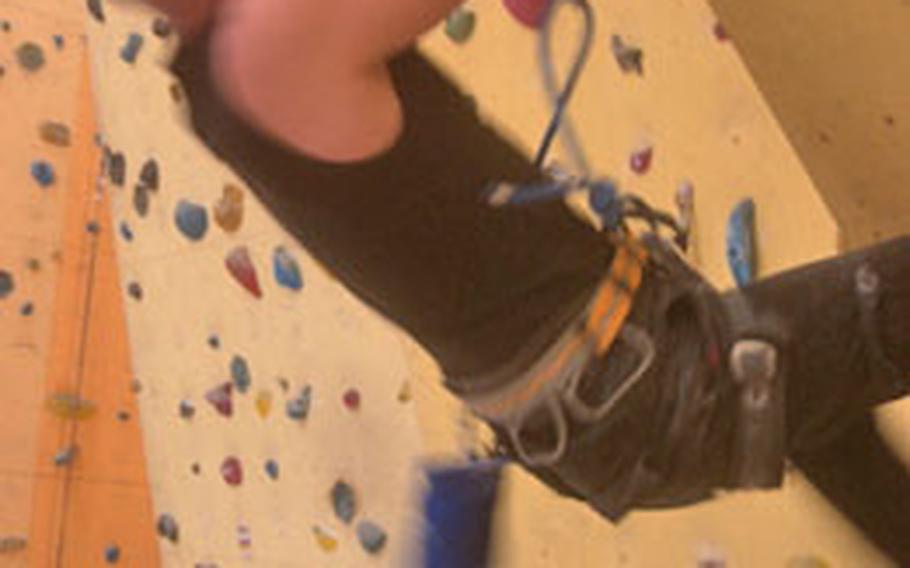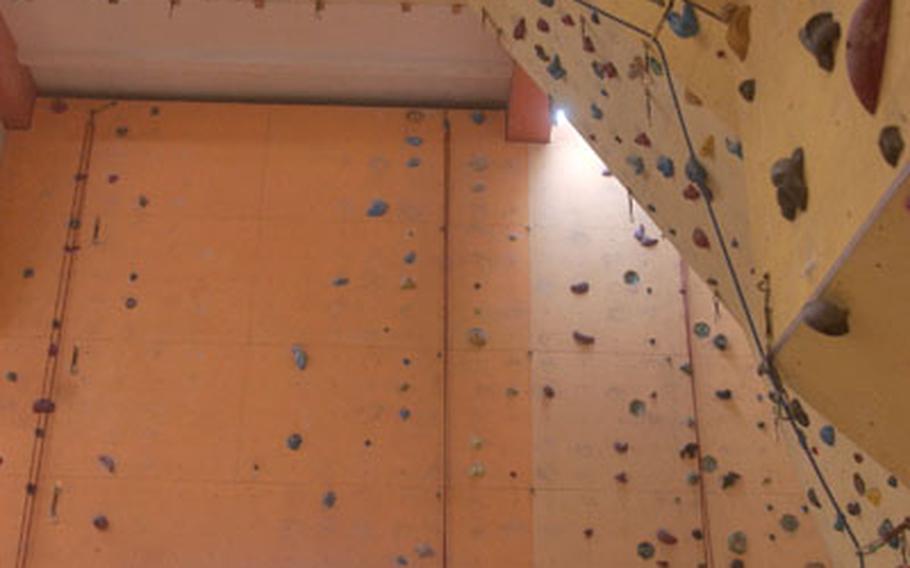 Don't let the long, dark and cold German winter keep you inside, counting the days until you can head back outside.
Camp 4, in an old movie theater on the former Zweibrücken Air Base in Germany, has managed to bring the outside inside.
Roughly a 40-minute drive from the Kaiserslautern military community, Camp 4 — named for a famous campsite for climbers in California's Yosemite National Park — is an indoor rock-climbing facility with more than 200 routes suited for all levels of climbing ability.
The facility covers about 8,600 square feet and also has a bouldering room — with a well-padded floor — where climbers can practice their skills.
On a recent Friday afternoon, dozens of people — from 7-year- old girls to 40-year-old men — did their best Spiderman impressions, scaling the walls.
"It's a good place for everyone from beginners to advanced climbers," said Mike Mohr, an instructor at Camp 4.
Getting started requires putting on a climbing harness that is more than a little snug around your waist and groin area. You may or may not get used to the snug fit. The harness is connected to a rope that your climbing partner on the ground controls, adjusting the slack as you climb.
Your ground partner is there to act as a belayer or, more bluntly, the person with the job of preventing you from falling to the ground if you lose your grip. If you start to fall, the belayer — with the rope attached to his harness — can stop your drop pretty quickly.
Some of the routes are pretty straightforward, and all have multicolored, rocklike foot- and handholds that are easy to see when you're nose to nose with the wall.
The more challenging climbing routes are angled out or have portions where your back will be nearly parallel with the floor.
Once you get the hang of the whole procedure, you'll be slithering up the walls in no time. Be sure to climb with your legs rather than trying to continuously pull yourself up with your arms. Your legs are probably much stronger than your arms.
Christian Carbon and Tim Göritz both scampered up a challenging route with relative ease as they spent the November day training for the summer.
The gear required to climb can be rented at the facility or you can buy all sorts of climbing gear onsite.
Because it's an old movie theater, the floor slightly angles down as you walk in and the ceiling is at least 40 feet tall. Couches in the middle provide a good seating area for spectators or climbers in need of a break.
Another seating area, this one at Camp 4's cafe, allows you to relax with a drink after you've conquered the walls. The cafe also serves meals each evening.
So head on over to Camp 4 if you're looking to do some indoor rock climbing, particularly this winter while the weather's less than spectacular.
Know and GoDIRECTIONS: From Kaiserslautern, take Autobahn 6 southwest toward Saarbrücken to the juncture with A-8, and follow A-8 toward Zweibrücken/Pirmasens. Exit at Contwig/Flugplatz. Turn right at the end of the exit and then take the first right on to Europa Allee. Enter a roundabout and take the second exit to Pariser Strasse, looking for Pariser Strasse 24. Camp 4 will be on your right.
TIMES: The facility is open daily: 2-11 p.m. Monday through Friday, 10 a.m.-11 p.m. Saturdays and 10 a.m.-9 p.m. Sundays.
COSTS: A day card is 9 euros for adults, 3.50 euros for children 6-13. You can rent a climbing harness for 2.50 euros and a rope for another 2.50 euros. Special climbing shoes (not required) can be rented for 3.50 euros, and chalk bags for 1 euro. Contact Camp 4 for more pricing details.
FOOD: A small bar/cafe is within the facility and provides a good place to relax after a day of climbing. Beer, wine and coffee are available; meals are served 6 p.m.-9:30 p.m. Monday through Saturday, and until 8 p.m. on Sundays.
INFORMATION: The center's Web site is www.campvier.de, in German only. For more information, call 06332-48-13-69, e-mail info@campvier.de.
— Steve Mraz
---
---
---
---