Quick Trips: German big-game park a place to go a little 'Hochwild'
by
Michael Abrams
February 28, 2006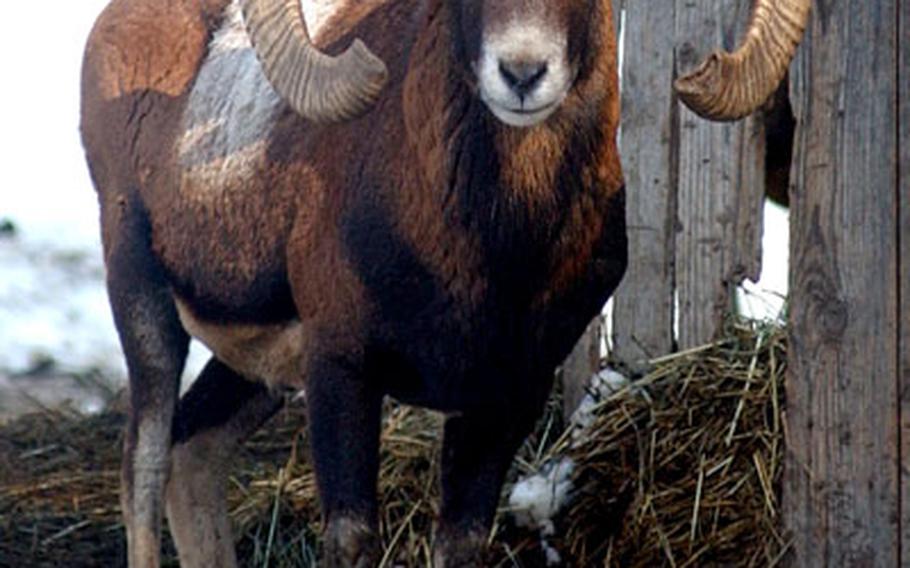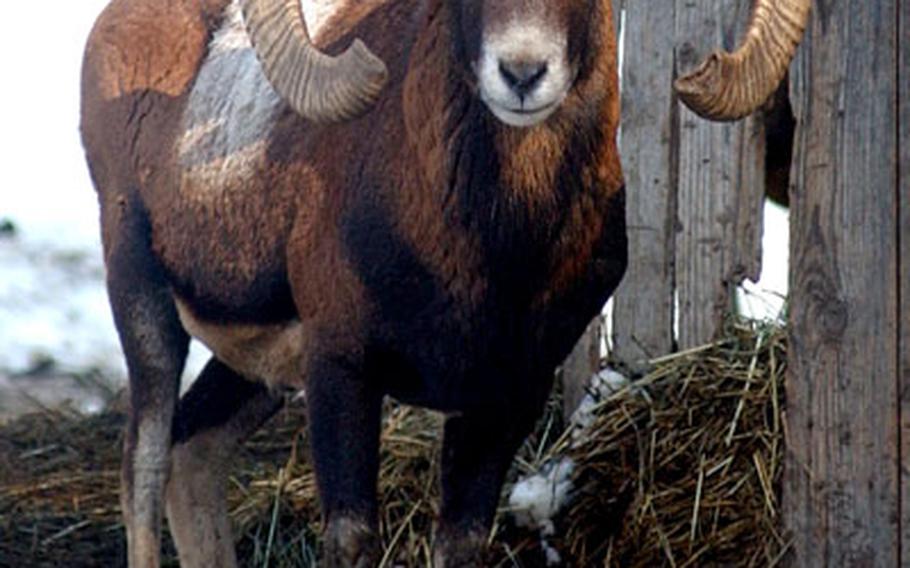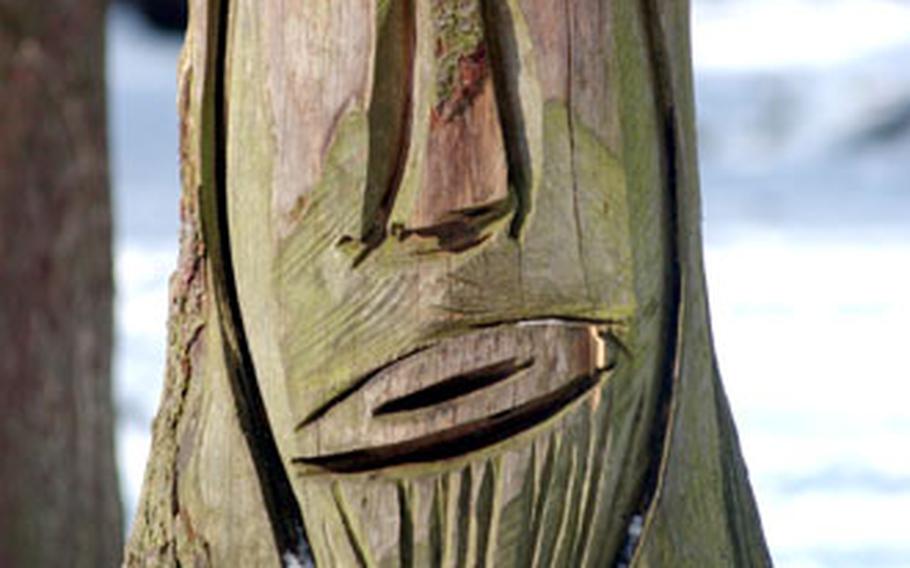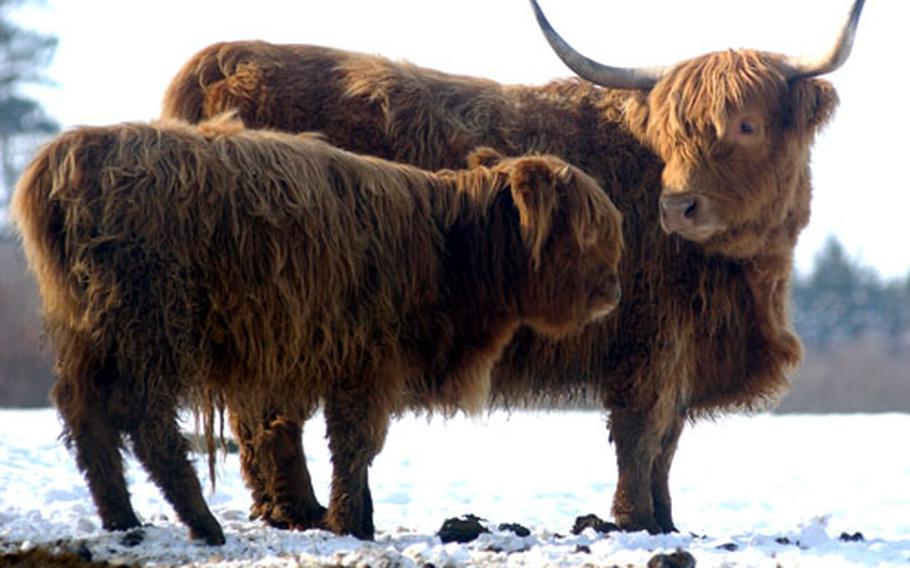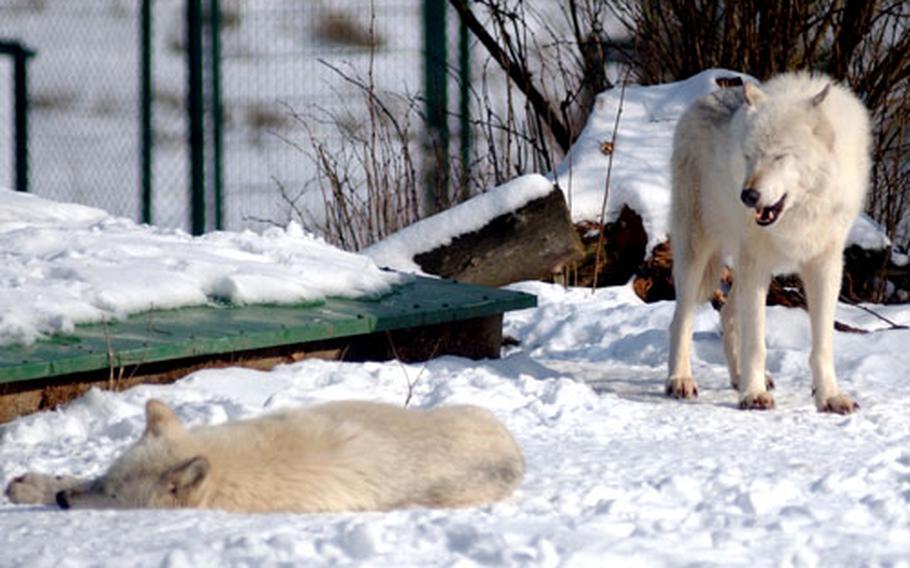 For many people living in central Germany, Rheinböllen is known as the autobahn exit for Hahn airport and the start of a Ryanair getaway. But tucked in the woods on the outskirts of this village in the Hunsrück hills is an excursion of another kind, to the Hochwildschutzpark.
Translated, this means "big game protection park," and that's what it is, a place where animals roam protected from their enemies, often the two-legged kind. But the big game is not lions, elephants or tigers. It's bison, deer, wolves and bears.
The park, where some animals are penned up and others run free, is made up of meadows and woods surrounding a lake. Marked paths lead on either a long or a short tour of the park.
Besides the aforementioned animals, you can also see wild boar, mouflon sheep, Highland cattle, goats, mink and lynx.
After paying the entrance fee, visitors are free to walk along the park paths as long as they like, but are requested to do just that — stay on the paths.
It would seem as if a visit to the park would be best on a warm day, but it is open year-round, and a recent sunny winter's day, with a blanket of snow covering the countryside, was a perfect time to visit.
On a weekday, I was about the only person there. That's actually quite good for seeing animals known to be timid.
The path led past the bear pen, but no bears were to be seen. A stag with giant antlers kept a wary eye on me as I passed by the area it shared with other red deer. Further on, shaggy Highland cattle didn't pay much attention, although a calf wandered up to the fence to see if I had a bite to eat.
You can buy boxes of feed for the animals at the admission gate, or at vending machines in the park. Some animals shouldn't be fed, and signs reading Bitte nicht füttern ask you not to.
The path passed between two pools of water, one for carp, the other for trout. Thick sheets of ice covered them and not a fish was to be seen.
In the lynx pen, one of the big cats was enjoying a nap on a bed of straw, and barely opened its eyes to see who was passing by.
On a broad field at the top of a hill, a herd of bison stood in the snow, looking like something straight out of a Wild West painting. They were not bothered by my passage.
The same can't be said of the herd of fallow deer roaming free at the bottom of the hill. More than a few retreated into the woods as I walked along the path a good 60 yards away, while others kept their eyes on me. Only one, the color of the snow on the ground, didn't seemed fazed.
The mouflon, which are considered one of the ancestors of modern-day sheep, kept their distance, too, even though they were behind a fence. Or at least, they were supposed to be. As I turned a corner, I found myself face to face with one. Luckily, it wasn't one of the species with big horns. We stared at each other for a moment, then it calmly trotted away.
A sign said not to feed the boars by hand because they might bite — just drop the feed on the ground. After the mouflon incident, I didn't want to have to stare down a wild boar. But I didn't spot any, not even from the wooden bridge that crosses over their pen.
The goats were happy to see me, sticking their heads out of their corral.
Next to the goats is a large playground for human kids, and a kiosk that is open in warmer months, with a lake view.
It took about two hours to walk around the park. I never did see the bear. It was probably hibernating. That's what I would do on a cold winter's day if I were a bear.
On the QTDIRECTIONS: Exit Autobahn 61 at Rheinböllen, then follow signs to the Hochwildschutzpark. For fuel, there is an Esso station in Rheinböllen and an Aral on A61 headed south.
TIMES: Open daily from 9 a.m. to 6 p.m. (Closes at 5 p.m. in winter.)
COSTS: Admission is 5 euros for adults, 4 euros for youths 14 to 17 and 3 euros for children 4-14. Children younger than 4 are admitted free. Parking is free.
FOOD: There is a restaurant at the park (telephone 06764-1205) and a kiosk on the lake that is open spring, summer and fall. There is also a Burger King just off the autobahn.
INFORMATION: The park's Web site, www.hochwildschutzpark.de, is German-only.
— Michael Abrams