Quick Trips: Despite crowded slopes, Italy's Roccaraso resort a skier's dream
---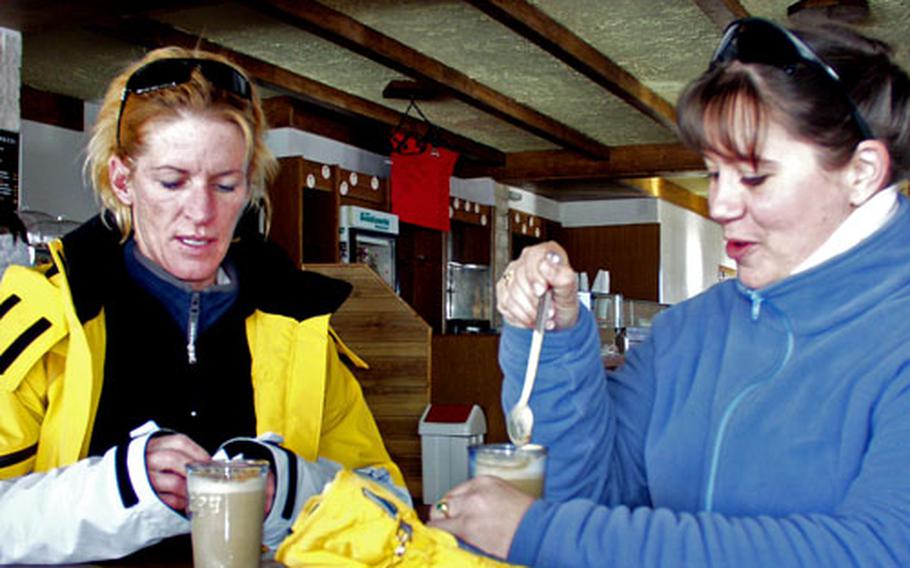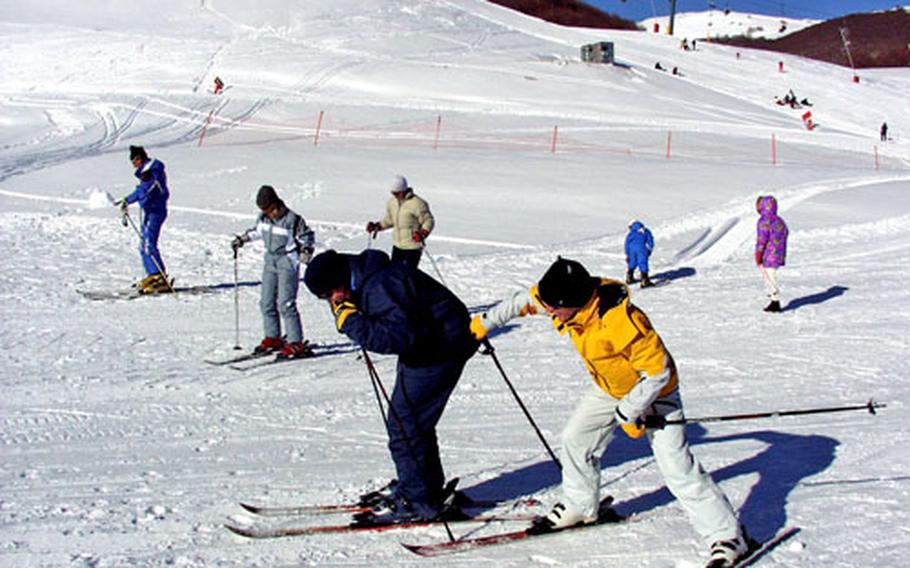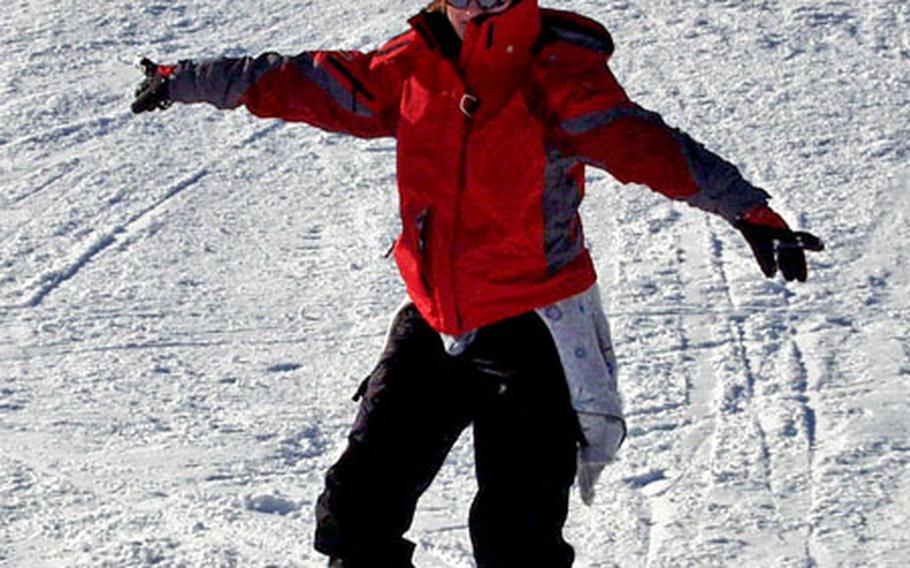 Navy Petty Officer 2nd Class Kathleen Ellison can spell "happiness" with 18 letters.
Swoosh, swoosh, swoosh.
That's the sound her skies make swooshing down the mountainside at the Roccaraso, Italy, ski resort, about a three-hour bus ride from the Carney Park recreational outlet outside of Naples.
"These are good slopes. Great slopes," said Ellison, a master at arms who has been skiing since she was about 7 years old. "The worst thing is the amount of people coming down at one time."
Popularity, apparently, has its downside.
Every Saturday during the region's ski season, weather permitting, the Navy Outdoor Recreation sponsors trips to Roccaraso for U.S. military and NATO personnel and their families, generally taking between 100 and 150 people to the resort for day trips from Carney Park. The season usually runs from December through the end of February (into early March, if skiers get lucky).
For a $10 bus ride, recreation officials accompany winter-weather enthusiasts — skiers, snowboarders and just about anyone looking for a day of play in the white stuff. The trips run from 6 a.m. to about 7 p.m.
The base of the resort, in the province of L'Aquli in the Abruzzo region of southeast Italy, sits at an altitude of 4,068 feet. It has 24 lifts, including a gondola that offers a spectacular view. Slopes boast a vertical drop of around 3,000 feet, with the highest run topping out at 7,021 feet.
Lessons are available, and usually there are a few instructors who speak English. But on one recent trip, none was present, leaving skiers to either attempt the slopes on their own, hit the café or rely on experienced tour members for pointers.
In the past, however, some Americans have taken the group lessons for 20 euros each or the private lessons for 30 euros, and simply watched and mimicked Italian-speaking instructors' directions, grasping the basics of skiing and snowboarding with no problem, said Naval Outdoor Rec chaperone Sarah Uttech.
One of those was Ursula Tyson, 29, who, without difficulty, snagged and grasped her private snowboarding lessons from a non-English-speaking instructor.
"It wasn't difficult at all," said the first grade teacher at Naples Elementary School. "You watch and repeat. And he spoke enough English to teach what he needed to teach. You know, he could say 'turn' and 'stop.'
"If it wasn't for the lesson, I'd never be able to do it," said Tyson, who unexpectedly ended most downhill runs on her feet, instead of sitting, she added, laughing.
For some of the Italian skiers, a day on the slopes seemed a veritable fashion show of the latest in skiwear. And some took to the mountain to sunbathe, tanning just their faces, of course, while lounging on comfy lawn chairs rented for the day for 3 euros.
Bar bunnies can also relax at a café shop that serves espresso, cappuccinos, alcoholic drinks, sandwiches, pizza — including alfresco.
Most U.S. skiers and snowboarders on a recent trip to Roccaraso described the day and slope experiences as "great," "terrific" and "awesome." Some added in an "ouch" or two, but with smiles.
But Petty Officer 2nd Class Tamika Williams chalked up her day of first-time-ever skiing as a "horrible experience."
She and her pal-instructor, Petty Officer 3rd Class Donna Oved, were separated and Williams faced making it down the mountain on her own.
"I fell down and it took me 20 minutes to get back up," said the exasperated 22-year- old information technologist. "Finally, I was just happy to fall. I was just happy to stop."
Will there be a next time?
"Heck yeah, I'm coming back," Williams said. "I'm not a quitter."
On the QT ...
DIRECTIONS: From Gricignano, take autostrada A-1 north toward Rome and get off at the Caianello exit. A sign just before the exit points toward Roccaraso; follow the two-lane road all the way there, passing through the towns of Venafro and Castel di Sangro. It is about a 2½-hour drive from Gricignano. After arriving in Roccaraso, to reach the downhill area, follow signs to Aremogna, 10 minutes north of town. To reach the cross-country area, drive about one-quarter mile past the downhill skiing area to La Baita.
TIMES: The ski lifts operate from 9 a.m. to 4:30 p.m. The season usually runs from December through the end of February, but can extend into March.
COSTS: Weekend ski pass costs 27.50 euros, (about $37.70); weekday pass is 23.50 euros. Transportation on the Morale, Welfare and Recreation/Navy Outdoor Recreation bus is $10; ski rental from MWR is $15 for adults, $12 for children 12 and under.
FOOD: Near the lifts on the lower level there is a bar that sells sandwiches, pizza, coffee and hot chocolate on the lower level, and a restaurant on the upper level. Nearby hotel has a restaurant.
INFORMATION: Call Navy Outdoor Recreation Center at 081-526-1579. For ski conditions or assistance, call the Aremogna ski lift main office and ski patrol at 0864-62336.
— Sandra Jontz
---
---
---
---