Procida: Italy's often overlooked jewel
by
Kendra Helmer
October 7, 2003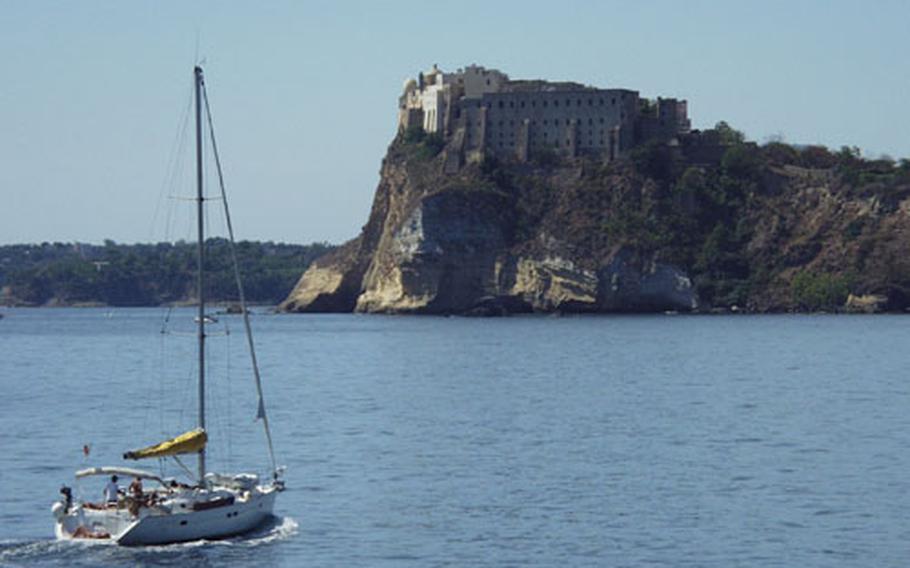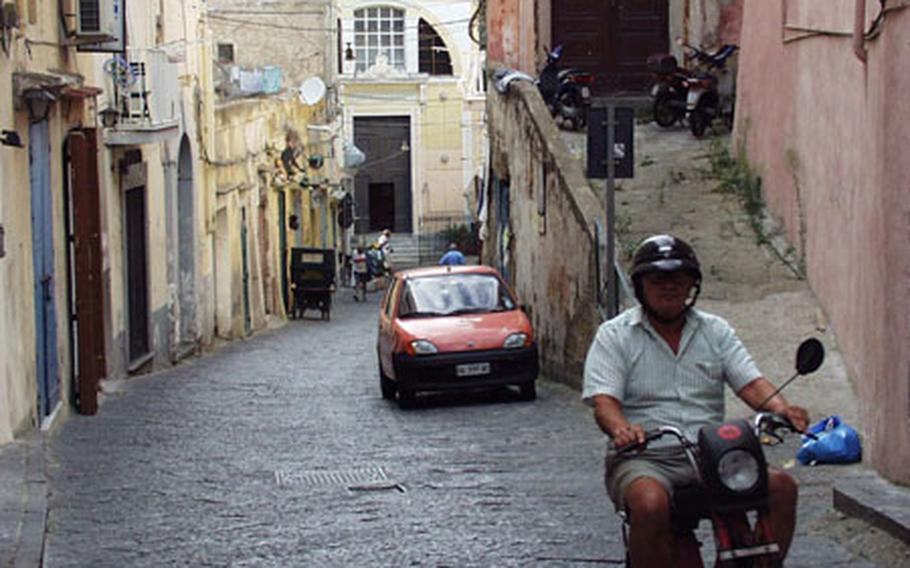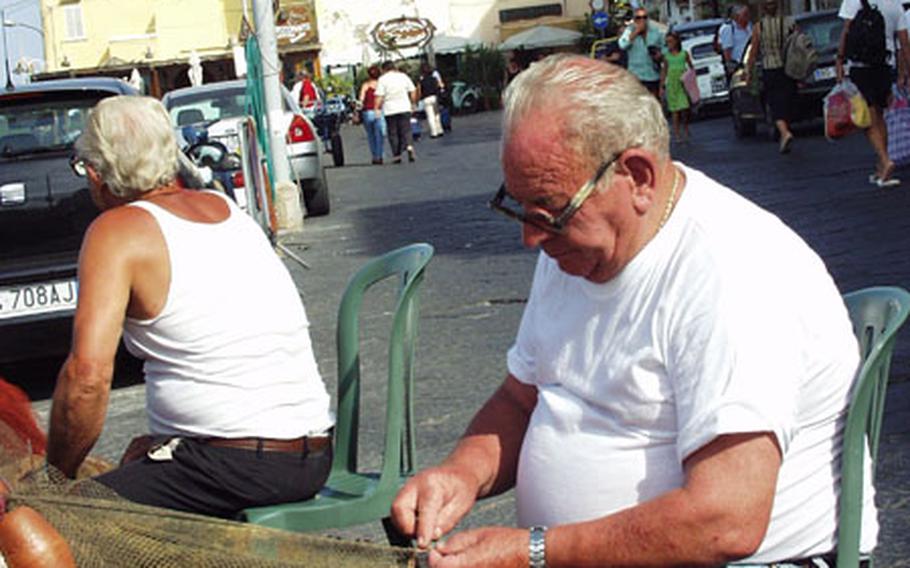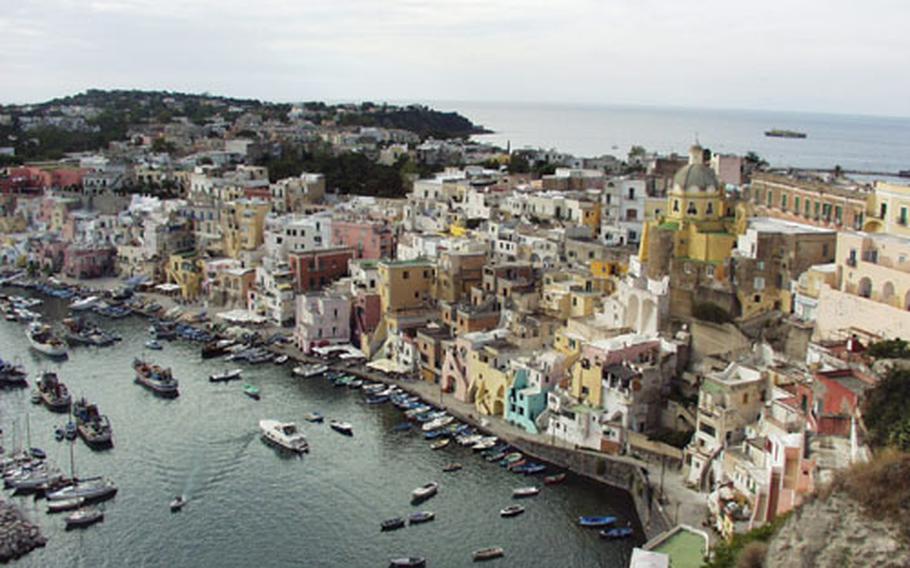 PROCIDA, Italy — The Gulf of Naples' tiniest island teems with color: from pastel cubic buildings to cultural events to nets that white-haired fishermen mend.
Procida's charm is evident upon arrival at Porta Marina Grande. Buildings of pink, blue, yellow and white are nestled together near boats hauling in fresh fish.
Most tourists overlook Procida and instead pack nearby Ischia and Capri. Those who do make the half-hour ferry trip are rewarded with deserted beaches and welcoming locals.
The island is easily explored on foot within a day. Take a break on the dark-sand beaches, the best of which reportedly is in Ciraccio.
Procida's highest point, 300 feet, is Terra Murata, an ancient cliff-side fort. From here visitors can visit the Abbazia San Michele Arcangelo, a half-mile uphill walk from Marina Grande. The abbey, named for the island's patron saint, has catacombs and a small museum.
Take care exploring the maze of walled alleyways and streets; scooters dash around corners. To escape the choking exhaust, head for Marina Corricella, where no vehicles are allowed. The village's pastel vaulted buildings, originally built as winter boat shelters, attest to Procida's unique architecture. Chatty locals lean out their windows framed by curious arches and half-arches.
The picturesque villages have attracted movie directors. "Il Postino" and "The Talented Mr. Ripley," starring Matt Damon, were filmed here.
For solitude, explore the Vivara nature reserve, on the other end of the island from Marina Grande. A tiny bridge connects the 80-acre island to the mainland.
Nearby, Marina Chiaiolella has delicious, affordable restaurants. After eating, you may be too stuffed to walk. Hire a boat to explore some beaches, coves, grottos and craters that are accessible only by sea.
Our decision to take a bus after lunch was a good call. The driver joked with giggling passengers who grasped the poles to keep from stumbling as he bumped along the cobbled streets. He greeted passing bicyclists — it seems on this island of 10,000 people that there aren't many strangers.
The islanders hold fast to traditions, selling delicate lace and embroidery, and participating in cultural events.
A colorful procession on Good Friday depicts events leading to Christ's crucifixion. For the Graziella Festival in mid-August, women dress in old Greek-style costumes.
If you're enchanted by Procida, there are about a dozen hotels, cottages and camp sites.
On the QT
Directions: Ferries and hydrofoils run from Pozzuoli, Ischia and Naples, between 30 and 45 minutes away. The boats run every 90 minutes to two hours — from as early as 4 a.m. to as late as 8 p.m., depending on the day of the week and time of the year.
A complete circumnavigation of the island takes about four hours by foot. Bikes and boats are available for hire.
Cost: A boat ride is 6 euros round-trip from Pozzuoli (children under 5 free). Parking at the port costs about 5 euros per day. Bus tickets are about a euro (buy on the bus). Microtaxis can be hired for a few hours for around 20 euros, depending on your bargaining ability.
Times: Hours for the Abbey of San Michele Arcangelo vary, depending on the time of year. It's generally open 9:45 a.m. to 12:45 p.m. and 3 to 5 p.m. daily. The nature reserve on the island of Vivara, linked to Procida by bridge, is open 8:30 a.m. to noon Monday through Saturday, last entry at 10 a.m.
For more information: The information office (081-810-1968), on the right as you exit the ferry at Marina Grande, is open from 9 a.m. to 2 p.m. and 4 p.m. to 7:20 p.m., Monday to Saturday and has free maps in English. For more information, including ferry schedules, go to www.procida.net.
---
---
---