Plan ahead: A shopping list of family fun places in Germany
---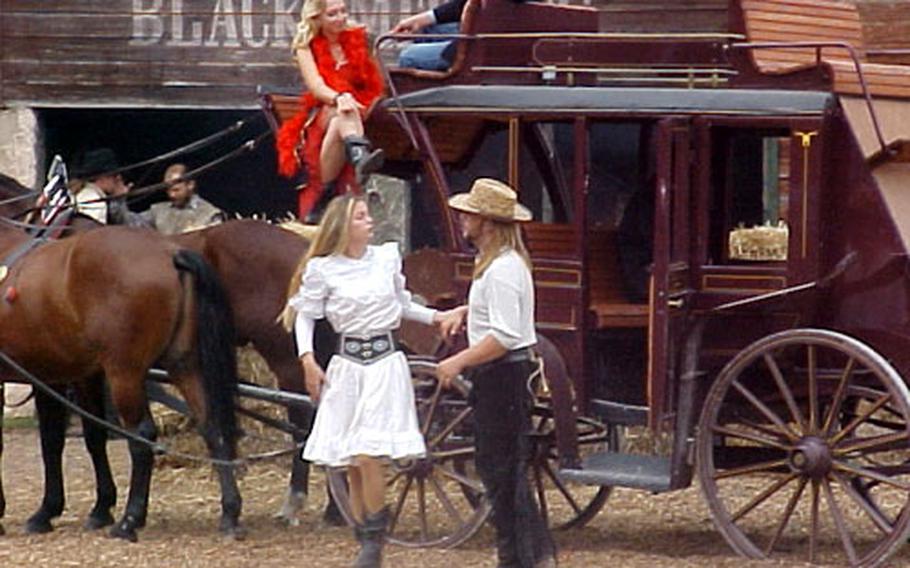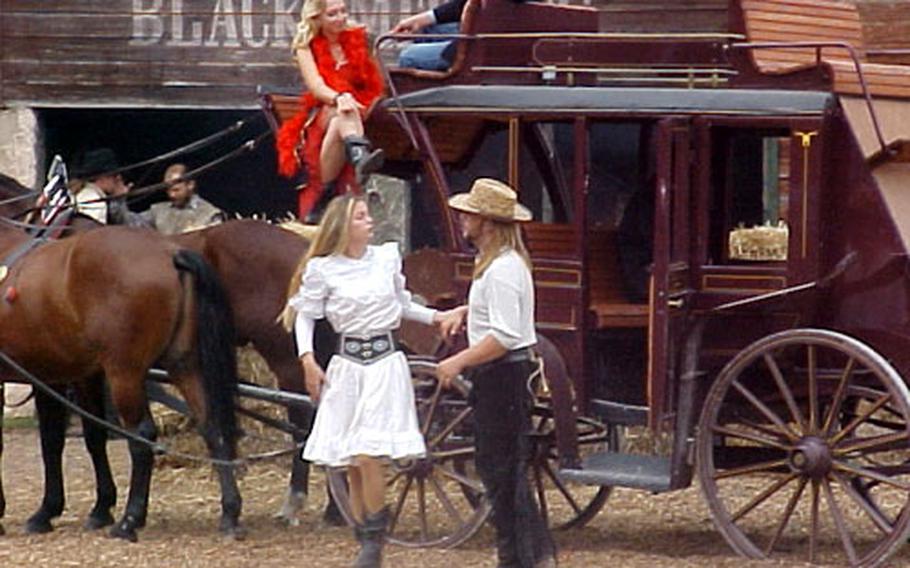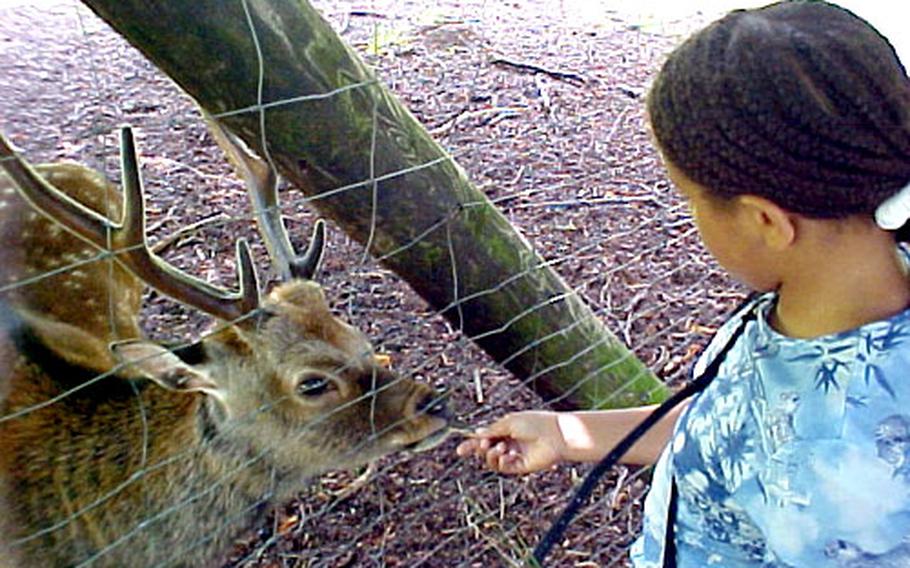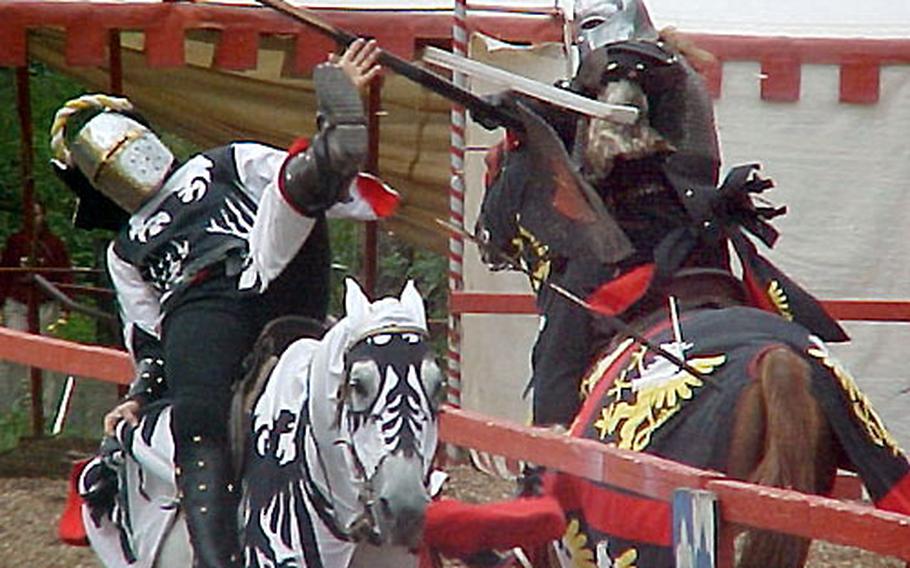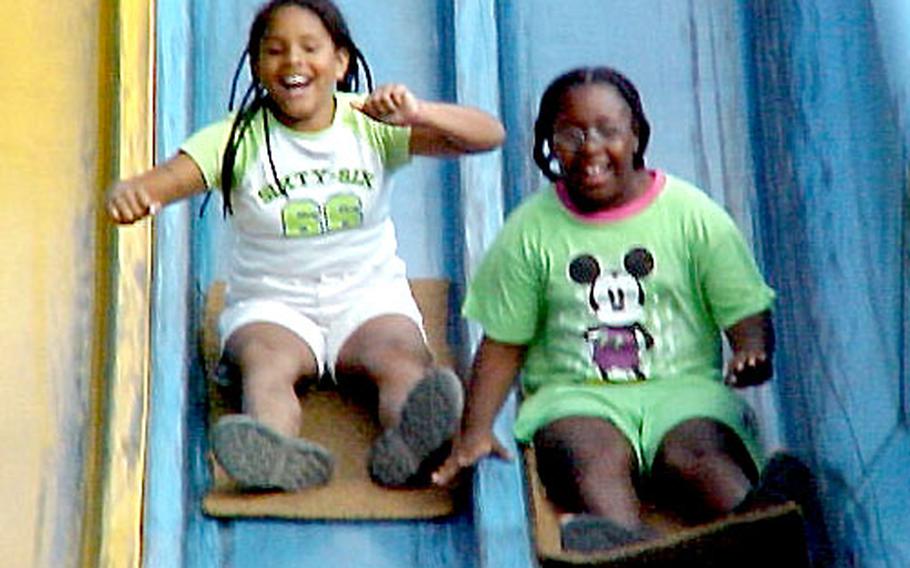 It is such a shame to hear people complain that there is nothing for families to do.
I make a point of getting out to explore the Giessen, Hanau and Friedberg, Germany, area — where I live — and people are surprised at what fun places I find to visit. Some of these places are open only through October, so clip the ones that are interesting and put them on your calendar for next year.
Lochmühle
Located near Bad Homburg, this is one of the best values for the money and a real hit with my children. As at many of the fun parks in Germany, there is one fee for entrance, and then all rides are free. What a great idea.
This is a great place for a July Fourth picnic because you can call ahead and reserve one of the shaded grill areas. There is a petting zoo (buy animal food at the entrance), water slides, roller coasters, merry go-rounds and trampolines.
Apart from the motorized rides, there is also a large, fancy playground for smaller children. My children's favorite activity is the log rafts so they always take swimsuits in warmer weather.
The park opens at 9 a.m. and closes at 6 p.m. from April through October and admission is 9 euros for adults and 8 euros for children; there are group discounts and certain days are less expensive.
The park is just off Autobahn 5 close to the Friedberg exit and well posted. For information, call (+49)(0) 6175 790-060
Tiergarten
Find this off the beaten path in Weilburg. Highlights are a petting area, a nice playground and a herd of deer that people can walk among and feed. At the entrance you can buy questionnaires for older children to fill out about the animals they see. And you can take your own picnic.
At certain times of day when the entrance is not manned, visitors can just drop their money in the wooden pig at the entrance. That kind of friendly trust is hard to find.
The admission fee is around 2 euros, children under 6 get in free. From Giessen, take Highway B49 toward Limburg and follow the signs for "Tiergarten." For more information call (+49) (0) 6471-8455.
Kubacher Kristallhohle
This is a wonderful crystal mine in Weilburg. My children donned miner's hats and we walked down 365 steps (not for the faint-hearted) while viewing natural wonders — including sights that my son said made him watch out for monsters. We did not find any monsters, but we still had a good time, and my children were exhausted (every mother's dream at the end of the day) as we headed back up for coffee and ice cream. Call ahead for a group tour in English, (+49) (0) 6471-94000.
Vogelpark
This bird park in Hessen-Uckersdorf is a treat with more than 100 different kinds of birds set in beautiful gardens. There is a play area and a souvenir area where you can pick up a questionnaire for children to fill out as they tour. There is also a coffee shop to rest in after a great day.
Uckersdorf is just off A-45 near Herborn — just follow the signs along Highway B255. Call (+49) (0) 2772-922-031 for more information; the staff is friendly and English-speaking.
Zum Kuhlen Grund
This is my favorite place to eat homemade schnitzel that is really fresh and well-prepared. It tastes nothing like those home-delivery kinds. This is fresh and the sauce is the from-scratch kind that even your mother has forgotten how to make.
This very small and out-of-the-way place in Rodgen is just down the road from Giessen. It is run by a friendly lady, Erika, and is the local hangout for members of the German fire and police departments, who sit and play Yahtzee.
Call ahead at (+49) (0) 64- 44948 and, yes, you can take your children.
Schloss-Thurn
My children would really get angry if I did not mention their (and my) favorite place to visit. Schloss-Thurn is just 20 minutes from Bamberg's military community; from Giessen it took us just two hours.
Schloss-Thurn is the best of all the one-price fun parks I have visited in Europe. The most fabulous part is the jousting festival that takes place each day (check the times of the shows upon entering the facility, and arrive early enough to get a front-row seat).
I have not seen anything as professional or entertaining in my life — and for a small boy, it is heaven. I had to remind my son to breathe.
This show, as well as the Wild West Show and wagon rides, are included in the entrance fee — which is why we spent the night and and the next day there.
Admission is 12.50 euros for adults, 10.50 euros for children; there are also discounts for U.S. ID card-holders.
And speaking of spending the night, we stayed at the fabulous hotel Hotel Berliner Ring close to Warner Barracks in Bamberg. The staff is English-speaking, often taking the overflow from the American guesthouse. It has all the modern amenities and comfort expected at a four-star hotel, without the high cost. The buffet breakfast was wonderful, and they made us feel truly welcome. Call (+49) (0) 951- 915-050 and speak to the owners, Claudia or Jurgen Muller, for inquiries and reservations.
Funpark Gate 5
In the winter months, there are still plenty of wonderful places to visit. One that I recommend is Funpark Gate 5 in Giessen. This is an indoor fun park with trampolines, roller-skating, a pool, table tennis, basketball , kick boarding and many other great activities for those rainy days when your children need to let off energy but you cannot get them outside.
Birthday and other parties are very reasonable, and it is great to let the children run and shout and bounce in a place that welcomes it. There is a lovely area for small children, which is presently being expanded, as well.
Lunches are very reasonable, between 5 and 7 euros for a three-course meal in the modern and friendly restaurant. Call ahead for group bookings and the group discount at (+49) (0) 641-979-17020.
Funtastic
Another inexpensive and fun place to spend the day is Funtastic in Giessen Linden just five minutes from Giessen.
This one-price indoor children's fun park costs just 4 euros for children and 2 for adults. The entrance price allows you to stay all day and play on the trampolines, crocodile slide, large Lego area and more. It also serves food — a large pizza serving 12 children is 15 euros. It is open daily. Information is available by calling (+49) (0) 6403- 775-556.
ID card holders should ask about additional discounts at facilities offering brochures.
Sally Marshall is a military family member who lives in Giessen, Germany.
---
---
---
---