Pinball as science? Game on at California center
---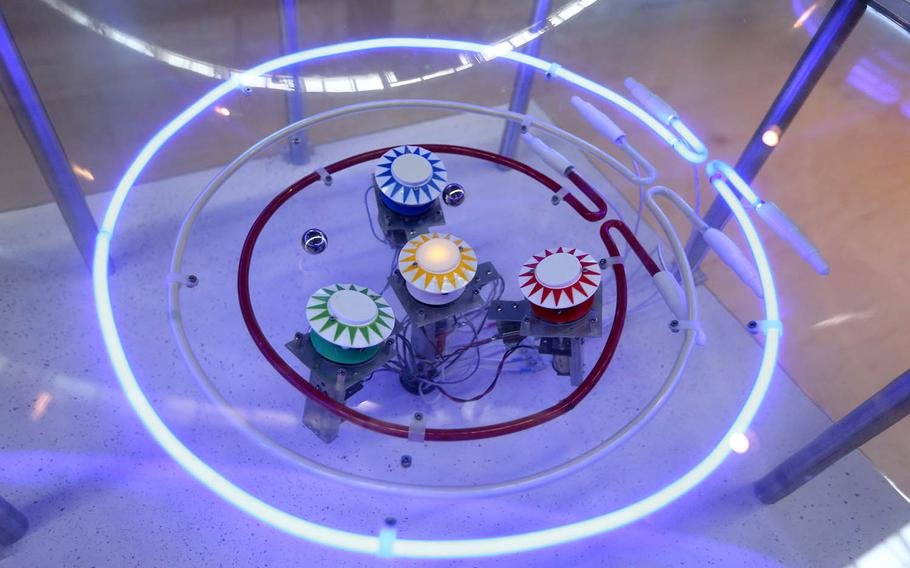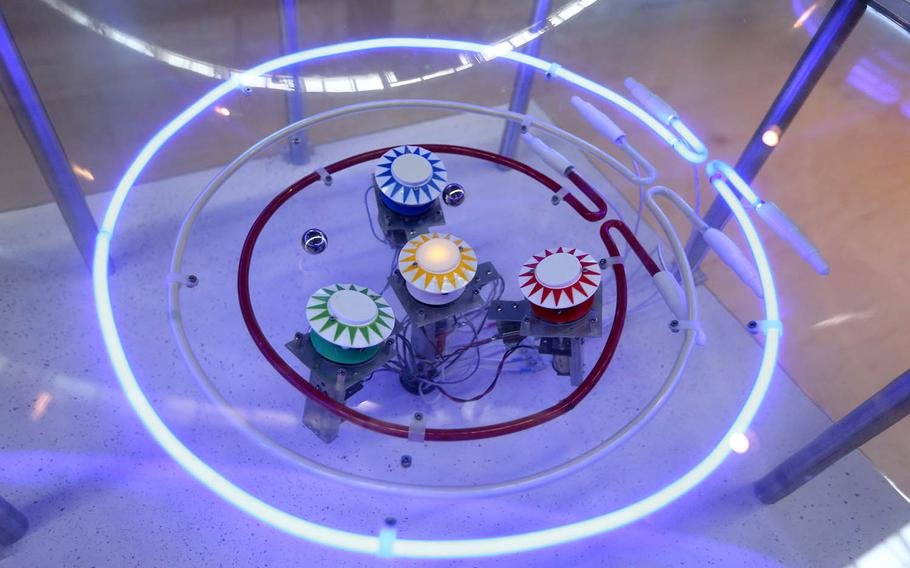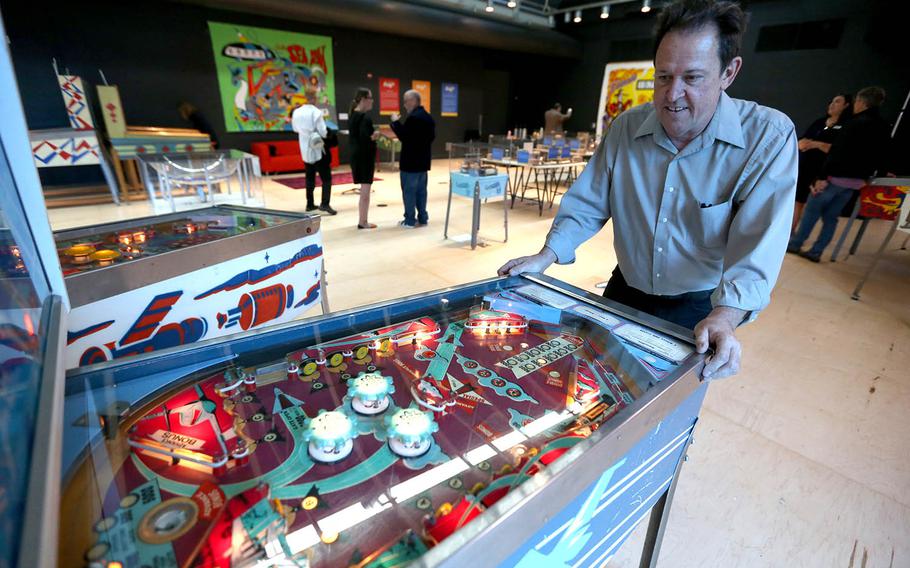 So there I was, bouncing off the walls like a human ball in a room of bumpers, playing a 1999 "Attack From Mars" pinball game at Chabot Space & Science Center in Oakland, Calif., unofficially known for the summer as the "Chabot Arcade."
And while it was a blast slamming crabby, rude Martians with a speeding silver projectile, I was secretly learning stuff, too. Things about angles, ellipses, gravity, probability, magnetics, pop culture, history. Darn you, Chabot, for making me use my brain!
Yes, Chabot's new exhibit titled "The Art & Science of Pinball" -- opened July 1 and running through Sept. 24 -- has 35 vintage machines in the main exhibition space, on loan from Alameda's Pacific Pinball Museum. You can totally play them to your inner wizard's content -- no quarters or tokens required.
And though it may seem an odd attraction in a space/science museum, Adam Tobin, Chabot's executive director, says it scores as a perfect fit.
"Pinball has it all," he said, raising his voice during a recent media preview to be heard over the nostalgic din of ping-ping, buzz, boing-boing-ping. "It's this great intersection of art, science and culture. The art on the machines was influenced by societal changes, you can see how the technology evolved from pins on a board to mechanical devices, then to electromechanical, then digital.
"The fact that science is fun is important," he said. "And there's no better example of that than pinball."
I took his word for it, but still tried not to learn too much as I moved over to a 1967 "Beat Time" machine, with the image of a suspiciously familiar-looking music group -- The Bootles? Then over to a 1980's "Black Knight" where the haughty horseman gave a mocking mechanical laugh as my ball was lost to another realm. Then back in time to the simpler era of 1953 on "Flying High," a classic wood-framed machine with women pilots preparing for flight, their miniskirts fluttering in the wind.
Amid the bells, lights and whistles are interactive exhibits -- also more like games themselves -- designed and built by Pacific Pinball Museum's founder Michael Schiess. He and his wife, Melissa Harmon, co-curator of the show, both went "tilt" for pinball long ago, amassing a massive collection of more than 1,300 machines and opening the Pacific Pinball Museum in 2004 (originally Lucky JuJu).
As a tinkerer who used to work on exhibits at the Exploratorium, Schiess is all about kinetic art and teaching sciencey stuff in fun ways. "Like, check this out," he said, pushing a button on his Pinbowl display -- a big Plexiglas bowl rimmed in blue neon with three pinball bumpers in the middle. A ball leapt around like popcorn kernels in a hot pan. "If you stood here a thousand years, you could see patterns develop," he said. "Chaos, over a period of time -- even if it's a long time -- is predictable."
Harmon has always been drawn to the art on the backglass -- the upright part of a pinball machine's cabinet. They're uniquely American designs which oft go unnoticed by the guy in the back of the Pizza Hut furiously flipping flippers on a futile quest for a multiball. And some of the works are a little bizarre.
She pointed to the 1961 Egg Head game. "It's a silly cartoon style," she said. "But when you really look at it, there's a lot more to it. It's got bizarre images of a scientist in the background, a robot playing tic-tac-toe with beautiful women smoking cigarettes."
We walked over to the North Star game from 1964. It's backglass shows a smiling Eskimo woman -- her fur coat also a miniskirt version -- with a submarine in the background. "It's depicting when the Nautilus sub came up under the North Pole, which was a real event," Harmon said. "But it has one of the sailors sitting on an iceberg with a guitar, serenading the Eskimo woman. I'm pretty sure that didn't happen."
Along with the games and displays ­-- all featuring information about mechanics, math, history and other matters -- large canvas re-creations of colorful backglass art by Bay Area muralists Dan Fontes and Ed Cassel are hung throughout the exhibit.
The museum has several workshops and special programs.
You might just learn something. But, shh, don't tell anyone.
THE ART AND SCIENCE OF PINBALLWhen: All summer 2017, through Sept. 24
Where: Chabot Space & Science Center, 10000 Skyline Blvd., Oakland, Calif.
Tickets: Regular admission is $18 for adults, $14 for youth.
---
---
---
---