Participation is key to carnival celebrations on Portugal's west coast
by
Skip Kaltenheuser
February 8, 2007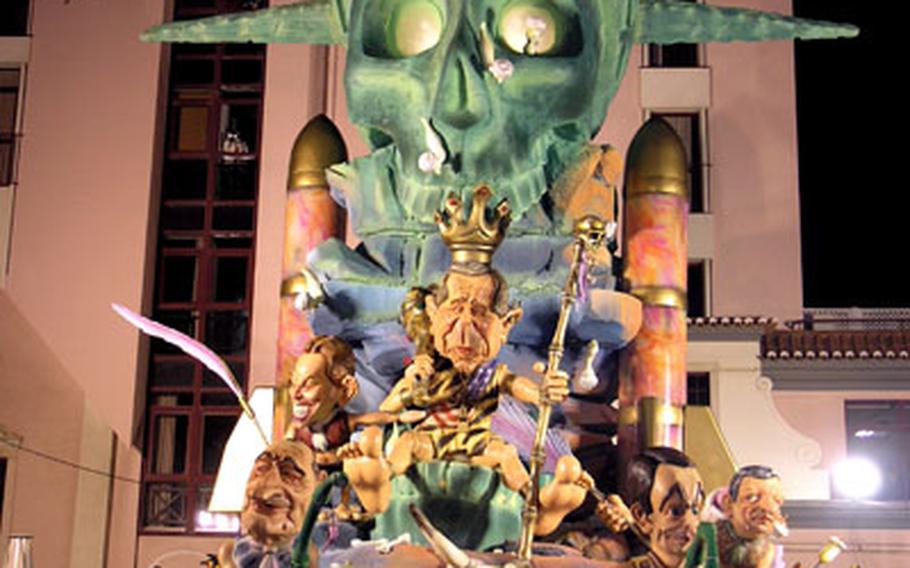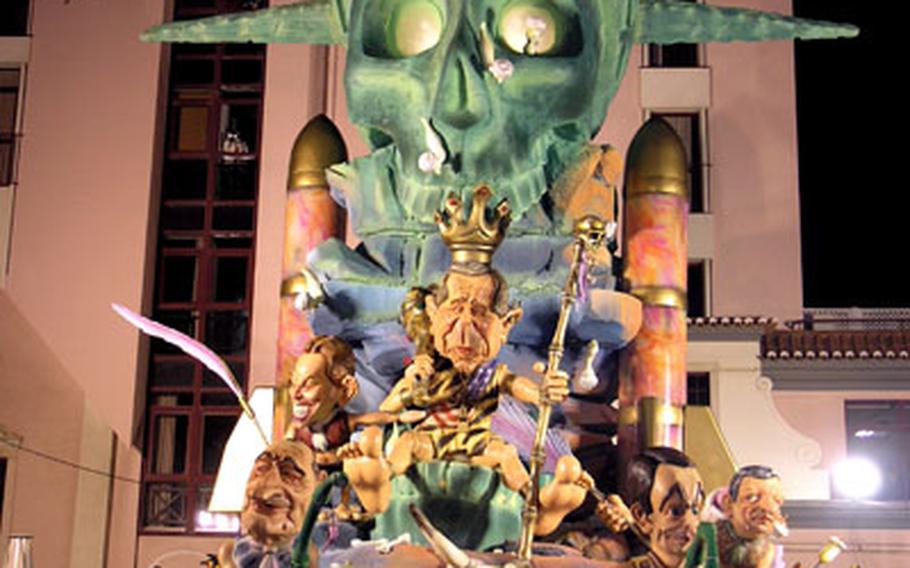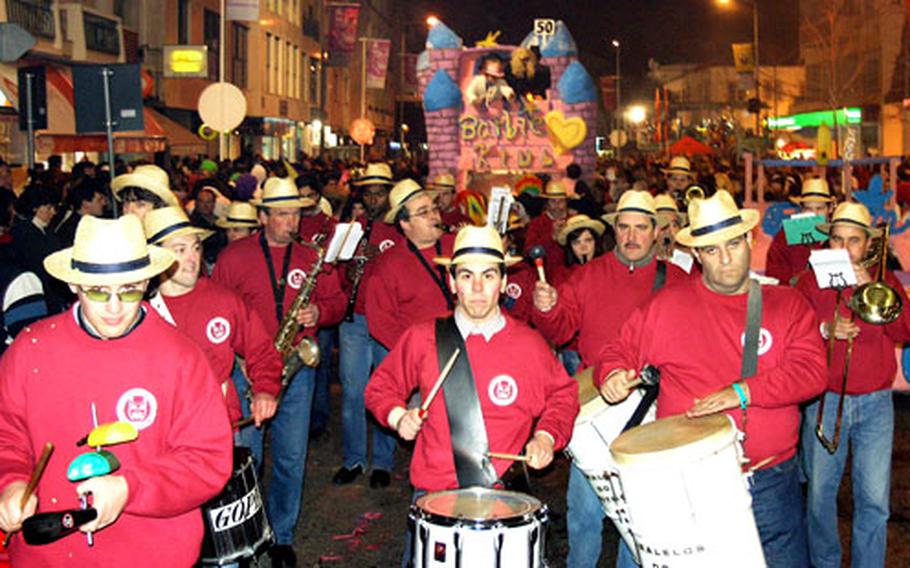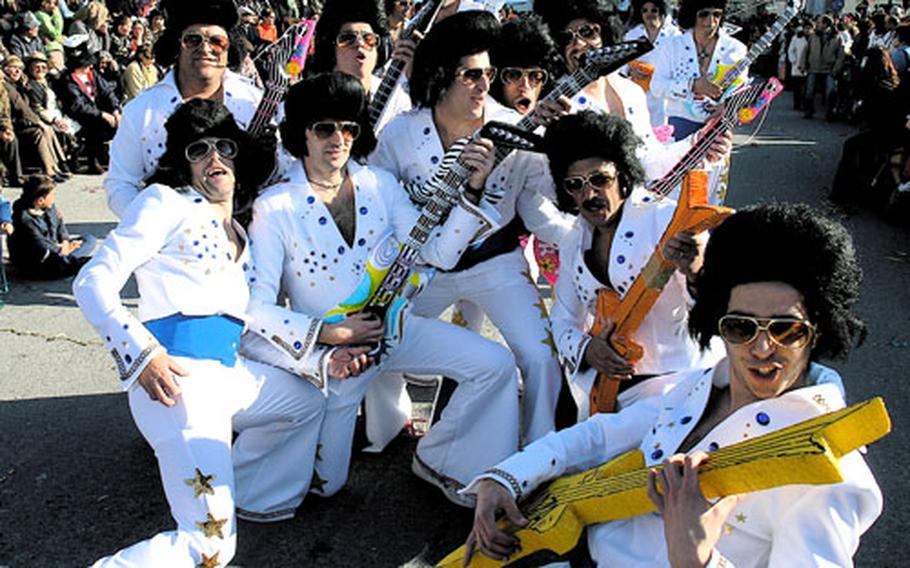 Looking for something different this carnival season? Consider the lesser-known but vibrant offerings near or along Portugal's west coast.
In these festivities, it seems as if no one just watches. Everyone jumps in and participates, providing a spontaneity that makes other carnivals seem tame.
Last year I visited normally sleepy Portuguese towns with unique carnival traditions. In one, Torres Vedras, the historic town center is blocked off during carnival week. Only revelers, samba bands and parade participants, who dance through the streets until conquered by exhaustion, are allowed to pass. Portugal took carnival to Brazil; Brazilian bands return the favor with their music and samba dancers.
It's also a heck of a game of dodge ball. Thousands of balls made of colorful, tightly wrapped paper are thrown from, and at, the folks on floats as they pass by.
I was astonished by an artful five-story sculpture, the carnival's centerpiece, or "monument." Under a giant skull wearing the crown of the Statue of Liberty sat a barbarian king in furs presiding over a desolate scene of sweating penguins, missiles and melting icebergs. He looked remarkably like President Bush.
A minion resembling Tony Blair cooled Bush with a big feather fan. Other tribesmen resembled French President Jacques Chirac and various other European heads of state.
Middle East chaos was represented by other floats, but so was controversial Portuguese soccer coach José Mourinho, who led his team to an international championship and then left for an English team — all politics are local.
Part of this carnival parade is about making fun of the powerful, which is another reason participants traditionally wear masks.
The main events this year are Feb. 16-21, starting with a children's parade and ending with the burial of the carnival spirit. Themes include the oppressive impact of advertising on ideas of beauty, and worldwide concerns under the theme "The Terror of the Universe."
Carnivals don't have to be grandiose. Peniche, a medieval Portuguese fishing village, holds its own Fat Tuesday parade — Feb. 20 this year — to pay homage to the rugged fishing life. Half the town watches while the other half parades.
The one in Cabanas de Viriato is informal, and if you go you are almost sure to come in contact with the locals. Events feature the comedic Dancas dos Cus, or "Butt Dance," in which participants pass between two long lines of bumping rumps as they move through town.
Then, perhaps, the volunteer fire brigade will invite you for smoked ham and drinks from a still in a centuries-old garage. Or someone will show you the house of Aristides de Sousa Mendes. As Portugal's wartime consul in Bordeaux, France, he ignored the orders of Portuguese dictator António Salazar and signed visas and passports that permitted thousands of Jews to flee to Portugal, thereby saving their lives.
The appreciation shown to outsiders who come to experience a small town's big show is touching. Visit early to see the giant heads of the parade characters being created — it's a treat to watch.
Even during carnival season, the sun off the sand and cliffs of western Portugal generally offer enough warmth in this mild climate to spend some time on the beach. This is fitting, because although carnival is known for its anti-authoritarian roots and its satirical whimsy, it is also about new beginnings. It is about redemption and renewal and the warm feelings from the impending return of the sun.
The carnival spirit wipes away the woes of the year, leaving the populace with a clean slate. After a rough year, what could be better than a do-over?
Skip Kaltenheuser is a freelance writer living in the United States.
---
---
---
---