Paris: Food tour caters to black Americans
---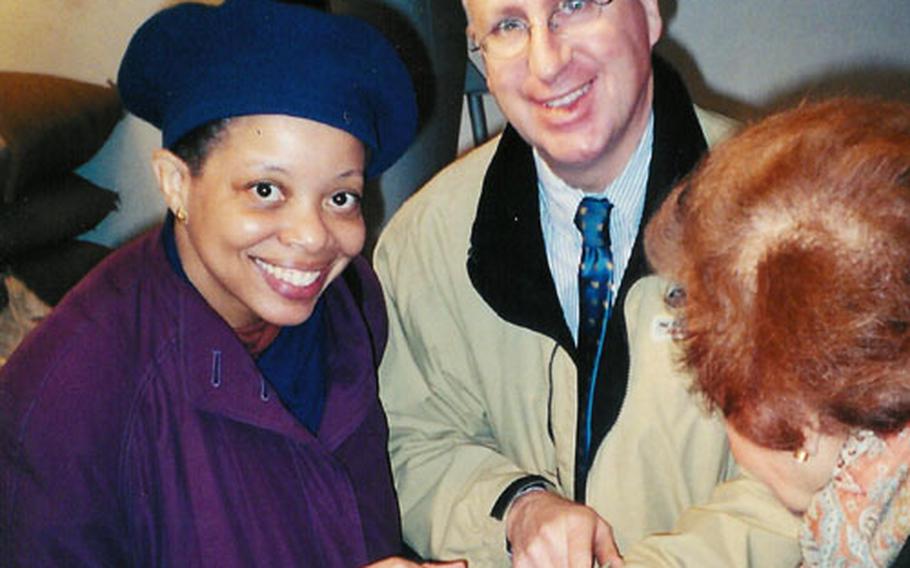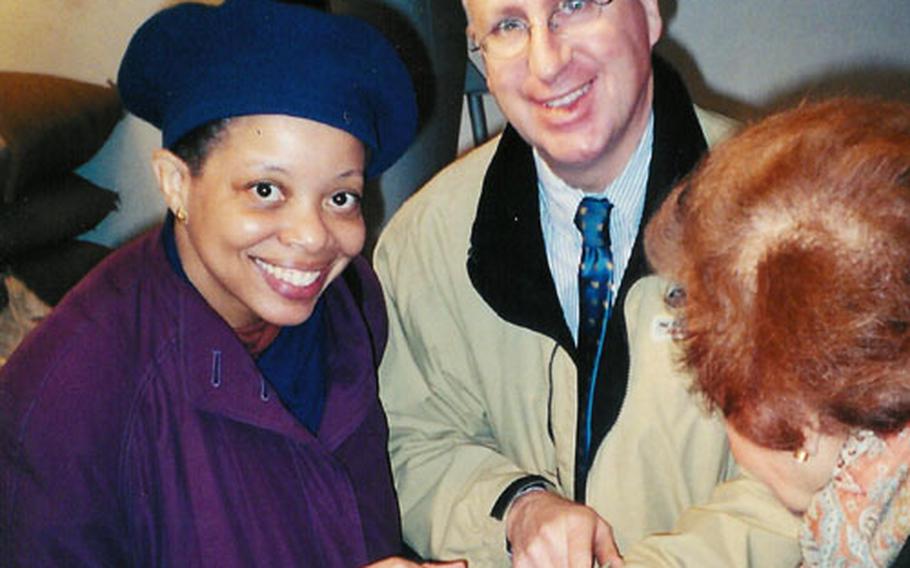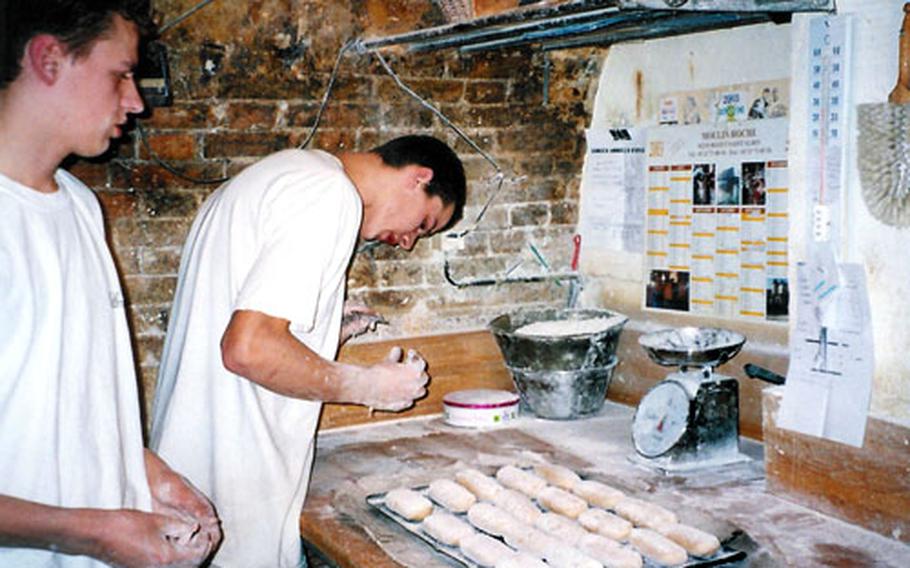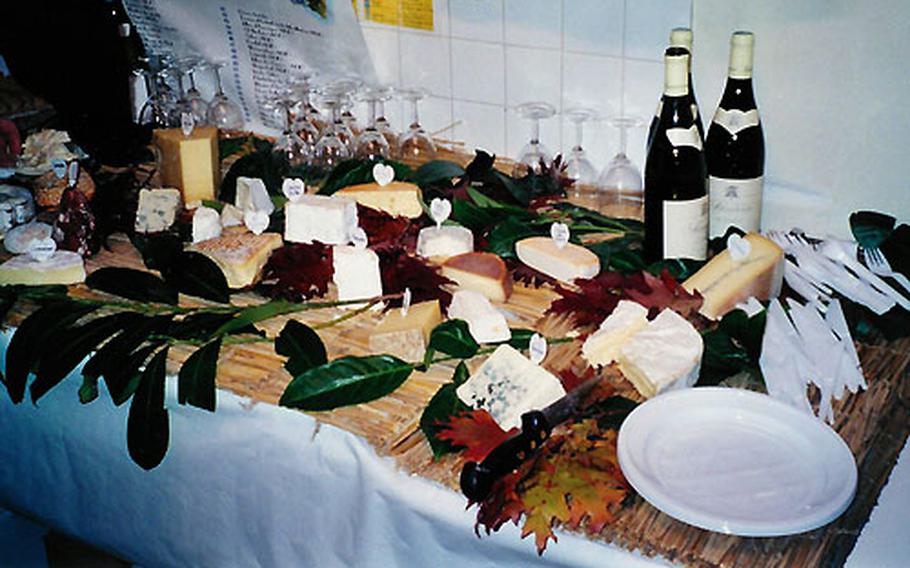 I am not looking forward to this. Yet here I am, at about 12:30 on a mild, partly sunny Thursday afternoon to do the heretofore unthinkable.
I enter La Ferme Saint-Aubin, one of the most famous cheese shops in the world, located on the Ile Saint-Louis in Paris. An employee leads me down a flight of almost impassable stairs to a 17th-century cave where the shop's cheeses are fermented and prepared for sale. Here, owner Christian Le Lann is holding forth on the anatomy of cheese and cheese-making.
To my surprise, I am not repulsed by the odor emanating from his stock. Like others gathered for "Paris — A Culinary Delight," an excursion that organizer Monique Wells is billing as Paris' first Afrocentric culinary experience, I am soon absorbing some of the vast knowledge that Le Lann is so enthusiastically imparting.
He says La Ferme stocks the best Rochefort in France; that brie is consumed in such large quantities that it is now produced in more places than just the town of Brie; depending on its age, cheese can taste like fruit or chocolate; and some monasteries make cheeses that they wash in a liqueur made from walnuts. Yum.
After the primer, the group is led back upstairs to the shop to view the same cheeses displayed in the showroom. Then, we are ushered into a back room. Spread on a table are several cheeses, breads and bottles of red and white wine. We sample several cheeses, including a creamy Chaource and an even creamier Mont d'Or, the pride of the Haut-Doubs near the Swiss border.
"It's delicious. It's the creamiest cheese, so light," says Shelley Bradford-Bell of San Francisco and Paris. Before serving, Mont d'Or is soaked in warm water while still in its container, put into the oven for about 15 minutes, then spooned out.
"It tastes like butter, it's so light," Bradford-Bell adds. "It doesn't taste cheesy, if you know what I mean. It doesn't have an aftertaste."
Little else is said, leaving me to deduce that it is difficult to eat good cheese and talk at the same time.
And so it goes during the rest of the three-day trip to Paris, the inaugural tour of organizer Wells, a scientist, co-owner of a travel-planning service and author of a Paris travel guide and soul food cookbook.
Her goal is twofold. First, to have black Americans with an interest in the culinary arts explore aspects of a traditional French meal — bread, cheese and wine — and French confections — pastries, chocolate and coffee. Second, to promote black American culinary professionals who live and work in Paris — including Percy Taylor, the proprietor of Percy's Place, advertised as the only black- American-owned restaurant in Paris, and the site of one of the tour's dinners.
While the target audience is black Americans, it is not for black Americans only, Wells emphasized.
Other tour stops included the Poilâne bakery on rue du Cherche-Midi, the Gerard Mulot bakery at rue de Seine and rue Lobineau, chocolate-makers Debauve & Gallais and the Dédicace Café, a popular eatery that opened two years ago.
The Poilâne bakery, founded by Pierre Poilâne in 1932, is the home of the oval-shaped bread called a miche or boule and, to some, sourdough. It exports bread to Britain, United States and Japan and its products are sold throughout France.
We crowd our way into the bake room, where it is sweltering, and flour is everywhere and impossible to avoid. We watch a cookie-making demonstration, and then watch as a Rube Goldberg-type machine peels and cores the apples that are used in some pastries.
And one cannot visit the site where, according to legend, the best bread in the world is made without a small demonstration on how it is done. Alas, there is no bread to sample. But there are butter cookies fresh out of the oven, a special way to end the visit.
The stop at the Gerard Mulot bakery marks the start of the dessert-lovers tour led by pastry chef Klancy Miller of Le Cordon Bleu cooking school.
In the display windows of this 25-year-old bakery sits an eye- popping, mouthwatering, artery- clogging variety of interesting and enticing desserts in a rainbow of colors. There is mille feuille pastry lined with cherries, strawberries and raspberries, and tarts with apple, fig, plum and strawberry, grapefruit, orange and tangerine. There are macaroons in raspberry, black currants, rose, pistachio, cinnamon, caramel, lemon, this, that and the other, as well as an impressive selection of chocolates.
Then it's on to Pierre Hermé, the eponymous boutique owned by the superstar pastry chef and cookbook author known the world over for his fanciful and delicious confections.
Here, the small display window is partly tinted, and only a few cakes can be seen, with some effort, from the sidewalk. All so discreet. Housed in a short, narrow space that speaks more of a bank with its generous appointment of dark wood, it should be noted, is an audacious selection of moelleux au chocolat, fruit cake with almonds, assorted chocolates, this, that and the other, as well as various kinds of cookies.
Next stop: Debauve & Gallais. "This is all chocolate," Miller whispers with reverence and gravity before we enter the shrine.
Known as the chocolate makers to the kings, Debauve & Gallais is the oldest house of chocolate in France, having served not only the royal, but also the rich, renown and regular folk. The company prides itself on producing chocolates made from pure cocoa, with the minimum of other ingredients, including sugar, because of the health benefits and superior taste.
A clerk behind the 184-year- old half-moon-shaped counter gives a talking tour of the shop, along with a sample of orange peel covered in chocolate to the delight of the chocoholics. One can buy chocolate bearing the likeness of such Paris landmarks as the Eiffel Tower and the glass pyramid at the Louvre. Also available are the tried-and-true: assorted boxes of chocolate and the solid squares, a modern version of the pistoles favored by Marie Antoinette.
The tour's last stop is the Dédicace Café. Over a menu that features innovative twists on traditional French cuisine, Calvin Brown of Upper Marlboro, Md., puts into practice the wine knowledge he and his comrades acquired the day before from sommelier Melba Allen during a field trip to the Chemin des Vignes winery just outside Paris.
En route to the restaurant, Brown had explained the difference between a good and a not- so-good wine: After it is poured, he says, "You shake it around the glass and look at the wine draining down the side as it takes the shapes of legs. If it comes down slowly, that wine has good legs and is a good wine. If not, it is not a good wine."
The verdict? Both wines we order have good legs. To this pronouncement a collective sigh goes up — along with empty wine glasses.
After nearly three hours of dining, during which many tales are told and laughs shared between bites and sips, party members kiss French style on both cheeks. Then they bid one another adieu, having had a delectable time exploring Paris' culinary delights.
Vevlyn L. Wright is a freelance writer who lived in Paris before returning recently to the States. For more information on the tour "Paris — A Culinary Delight" or the Web site "Discover Paris!," contact Monique Wells or Tom Reeves by mail at 442 Panorama Drive, Mohegan Lake, N.Y. 10547, USA; by phone at (212) 658-9351; or by e-mail at info@discoverparis.net. The address for "Discover Paris!" is www.discoverparis.net.
---
---
---
---