Online services get you into London theaters with money left over
by
DeeDee Doke
May 8, 2003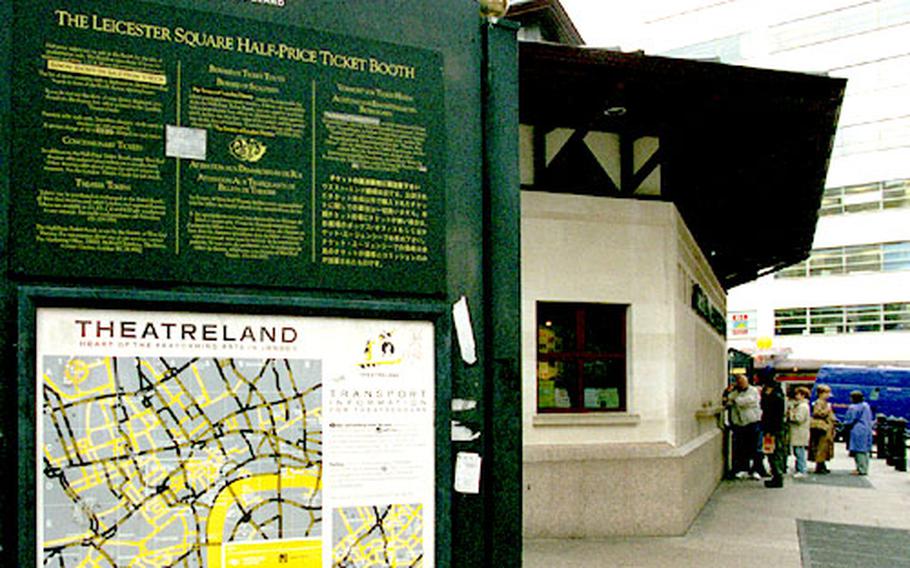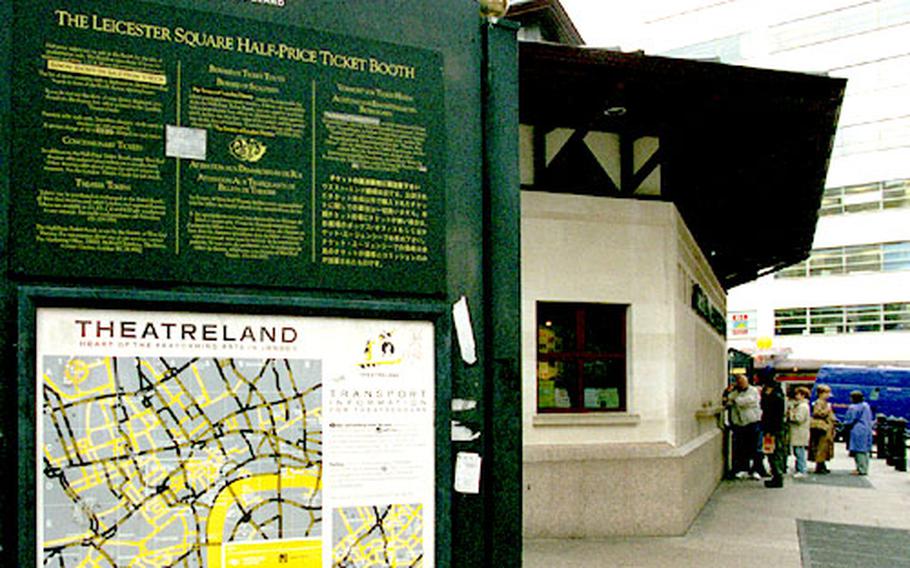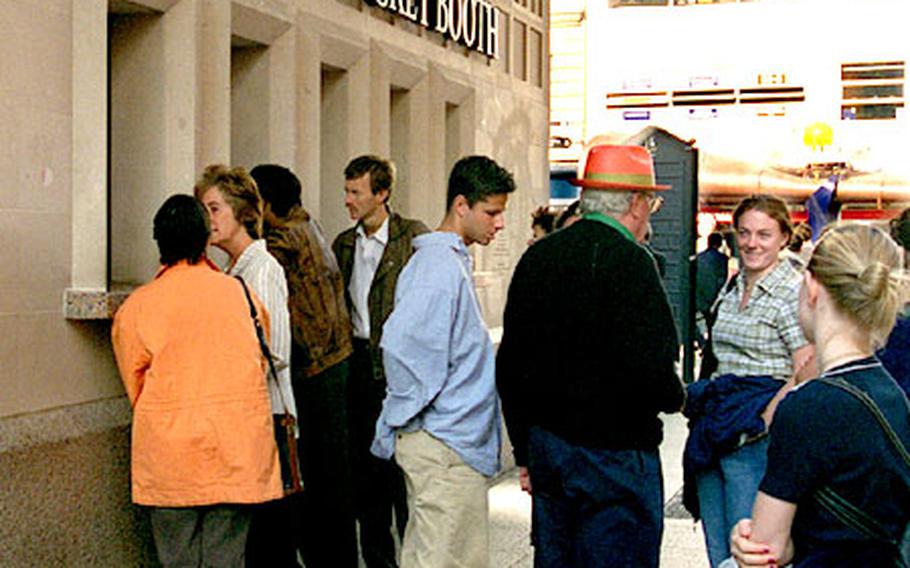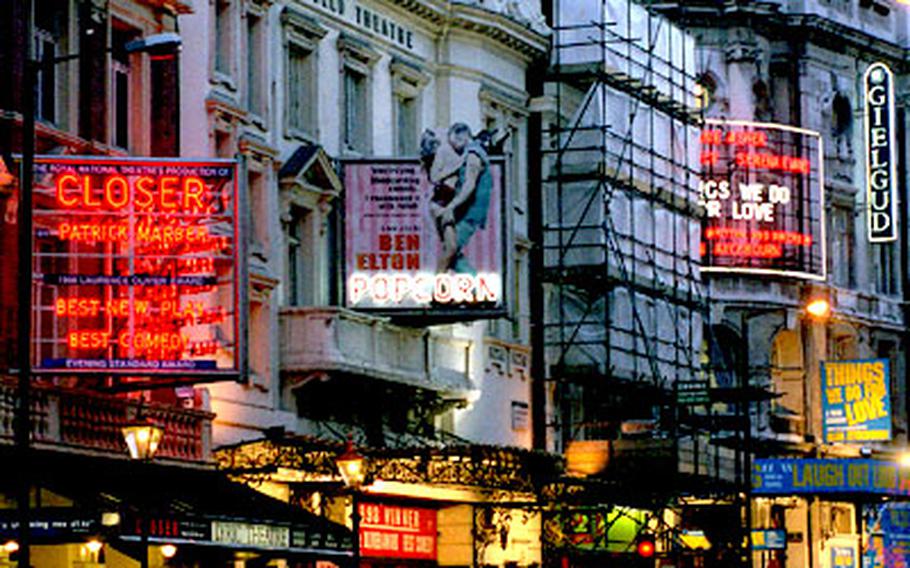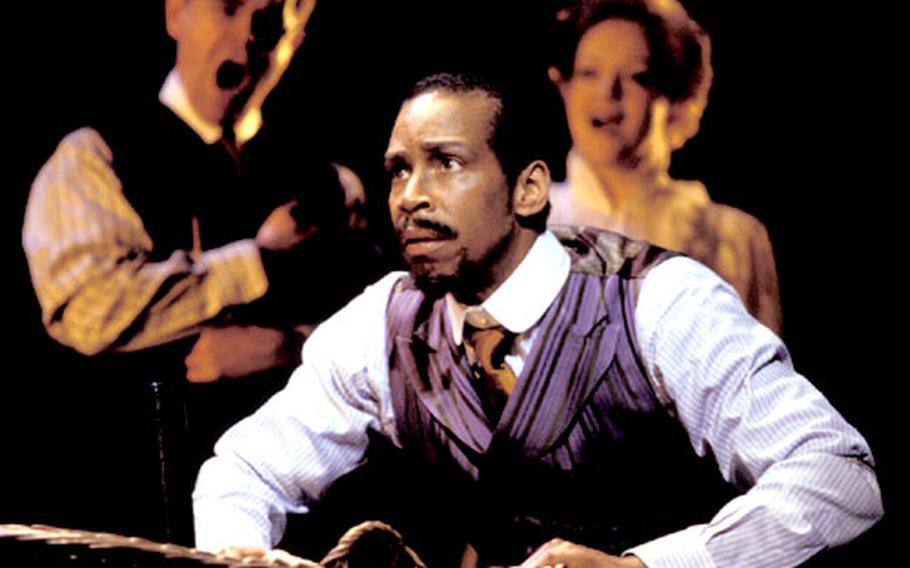 Not so long ago, the theater-going experience in London usually began with a visit to Leicester Square. Rain or shine, you stood in a line that snaked around the square, leading to the sales windows of the Society of London Theatre's TKTS booth, where half-price tickets are sold for matinee and evening performances for that day only.
The Half-Price Ticket Booth, as it's familiarly known, is as much of the tourist experience in London as is going to Madame Tussauds, but it's no longer the only option for getting great deals on tickets. Thanks to new online services, theatergoers have more options now for getting bargains on the tickets, as well as often scoring a few extra perks.
An evening at the theater in London these days could find you sipping wine with Oscar-nominated film director Stephen Daldry ("The Hours") after you've seen the curtain fall on his latest stage directing effort at the Royal Court Theatre.
Or you could be firing questions at the stars of the cast of "Ragtime," one of the latest big musicals to hit the West End stage, in a "talkback" session during the show's preview run.
And you could begin — or end — your night out with dinner at a nearby restaurant, a meal that was included with the price of your theater ticket — even though you paid the same, or even less, than the ticket's face value.
The use of online services to sell London theater tickets is growing exponentially — and online sales themselves are increasing, according to Paul James, a spokesman for the Society of London Theatres. About 10 percent of the society's own ticket sales now are made online, "and they're heading due north. I imagine online sales will double this year," James says.
In addition to its TKTS booth, the society also sells tickets online, where its competitors include lastminute.com and the maverick What's On Stage.
What's On Stage specializes in offering significant discounts on a single performance of new productions at London's smallish but prestigious theater such as the Almeida Theatre or Royal Court during the preview periods — the time before the critics are allowed in to pass judgment. Ticket prices often include a glass of wine at a "meet and greet" exclusively for What's On Stage ticket holders with a show's director or cast after the show.
Self-billed as both "the home of British theatre" and "the U.K.'s leading performing arts guide," What's On Stage provides theater job listings, stage news and competitions for tickets, CDs, books and other arts-related goodies, along with its discounted and combination ticket deals. The Web site first saw life as the creation of a major U.K. publishing company but was eventually bought out by its employees, who run the ambitious site and online newsletter "on a wing and a prayer," says the Society of London Theatre's James.
"I have a lot of admiration for what What's On Stage does. That takes enthusiasm and commitment on a personal level," he said.
Lastminute.com, which is better known for its last-minute flight, hotel and gift deals, recently stepped up its presence in the online theater ticket market by acquiring Theatre Now, a service that had had its own newsletter, the occasional "meet-and-greet" offer and good deals on its own.
Less ambitious than either Society of London Theatre or What's On Stage, lastminute. com's theater offerings are aimed less at the dyed-in-the -wool theatergoer and more at consumers who want to make a quick decision on a mainstream show and perhaps get a meal deal in the bargain.
Another service is Theatre Net, or Show Savers, which asks users to sign up for a "free club" to receive special offers via e-mail or fax. Theatre Net emphasizes that it doesn't come up with its own deals; it passes along existing offers from London theaters.
The Society of London Theatres' James says that discounted tickets are nothing new — they have always been available for London shows, but he acknowledges that tourism in London has fallen this year, along with theater attendance, as anxiety about the war in Iraq and fears of terrorism intensified. As a result, there's more at stake in filling seats.
But a major shot in the arm was offered in January by none other than London Mayor Ken Livingston, when he introduced an initiative to sell theater tickets to even the biggest-selling shows for half price for several months.
He said the initiative was aimed at attracting customers who normally attend the theater. A special phone line and the online sales outlet were jammed for days.
"It was a boost for West End theater, but also for the West End — restaurant, taxis, hotels," James says. "The mayor has said he would like to do something like that every year."
Also pumping up the volume on ticket sales has been a parade of American stars including Gwyneth Paltrow, Glenn Close and Madonna appearing in leading roles on the London stage to either reinforce or build up their dramatic credibility.
While the onslaught of American performances onto London boards has been criticized by some in the British theater community, James applauds productions such as "This Is Our Youth" with its rotating casts of young American actors as beefing up youthful interest in live theater. The next production to take this trend further, he predicts, could be the upcoming opening of David Mamet's "Sexual Perversity in Chicago" starring Matthew Perry of TV's "Friends."
However, such shows, he warns, may prove to be so popular that discounts may not be available, and bookings should be made in advance.
DeeDee Doke is a freelance writer living in England. Look for her listings of West End shows every two weeks in Travel.
Online services
The Society of London Theatres, on the Web at www.officiallondontheatre.co.uk: Best for variety of ticket offers and booking periods available. No "meet-and-greet" type tickets available now because, according to Paul James of the Society of London Theatres, his organization must seem to be "evenhanded" and not promote one production over another. He does not rule out, however, the society's eventual use of that marketing tool.
The site displays available same-day tickets and prices for TKTS booth at Leicester Square and has additional special ticket offers, usually for limited periods, and full-price ticket sales for months in advance. A free online newsletter also is offered, to alert theatergoers to good deals and to keep them up to date on new show news. Example of recent good deal: Top price tickets for "Ragtime" performances in May, usually 42.50 pounds, at 20 pounds.
What's On Stage, on the Web at www.whatsonstage.com: Best for "meet-and-greet" ticket deals at boutique theaters and some for more mainstream West End previews. Also best for competitions. Variety of meal and theater ticket offers, some excellent one-time deals during the show's mid-runs. Free newsletter available. Examples of recent good deals: Top tickets for Almeida Theatre production of Ibsen's "Lady From the Sea" starring Natasha Richardson, plus a glass of wine after the show and chance to meet "members of the Almeida team," for 26 pounds (top tickets are usually 27.50 pounds) on May 26; or see Oscar-nominated Sir Ian McKellen ("Lord of the Rings," "Gods and Monsters") in "Dance of Death" and get a two-course meal at a nearby Italian restaurant, all for 30 pounds.
lastminute.com, on the Web at www.lastminute.com: When you want to make a selection quickly from a short list of shows, often in a meal-and-ticket combos. Example of recent good deals: 50-percent off top price tickets for "Arsenic and Old Lace" until May 24.
Theatre Net, on the Web at www.theatrenet.com: Occasionally very good for news on discounted tickets for limited periods. The site, however, seems to have regular technical problems making access difficult. Also, occasionally when I've looked into buying tickets through deals I learned of via its Show Savers newsletter, theater staff were not familiar with these offers.
— DeeDee Doke