Okinawa Zoo offers a pleasant day out among the animals
by
Matthew M. Burke
March 30, 2017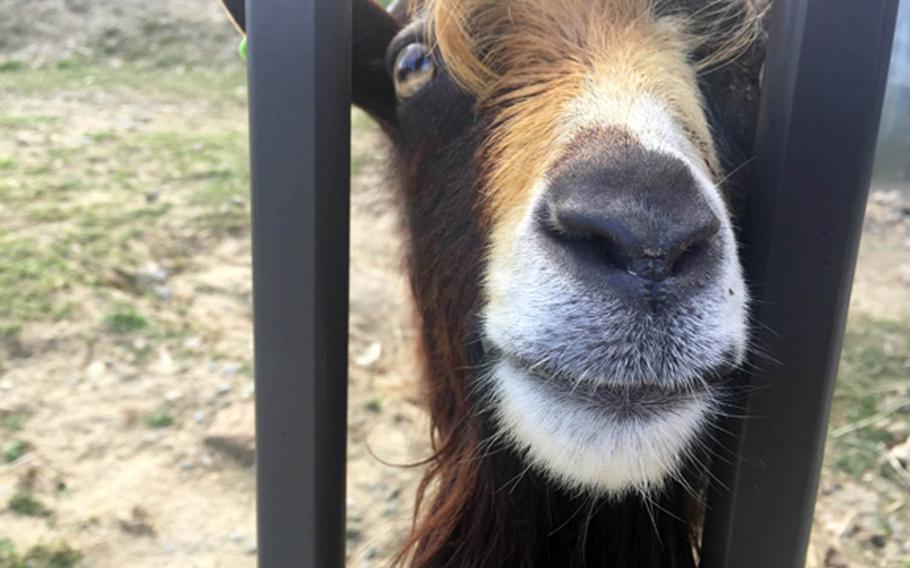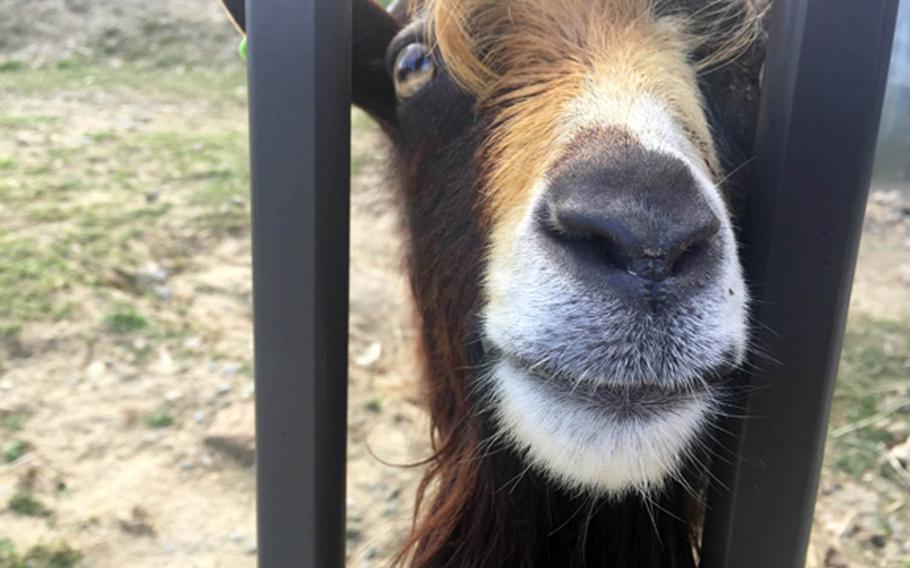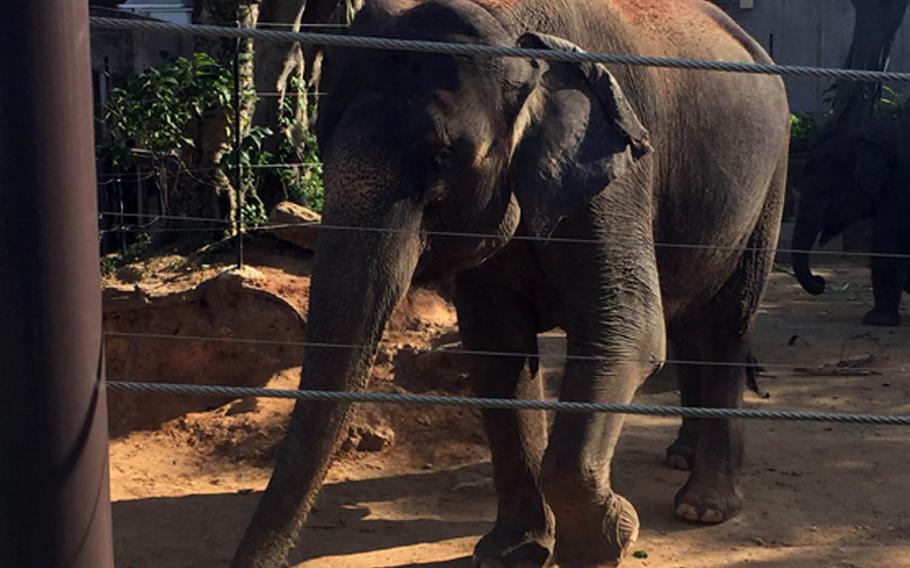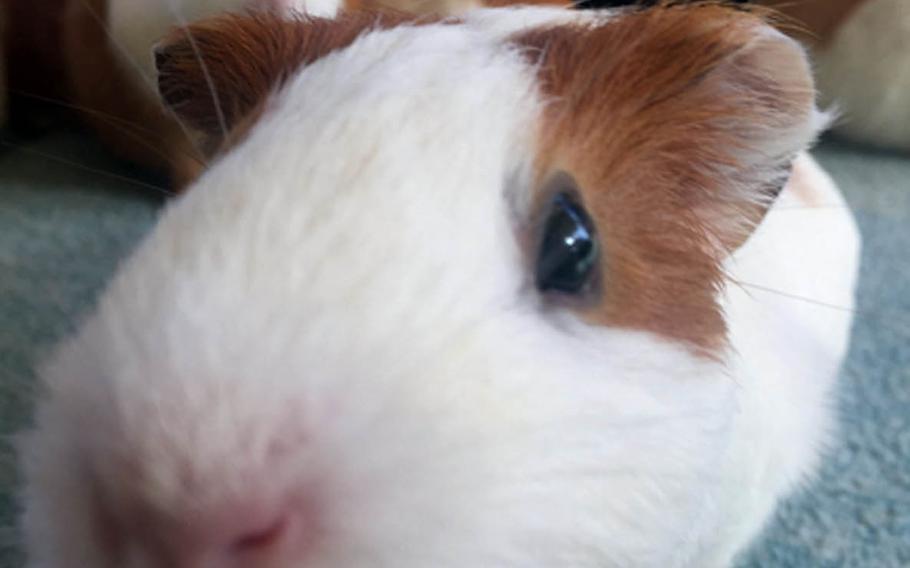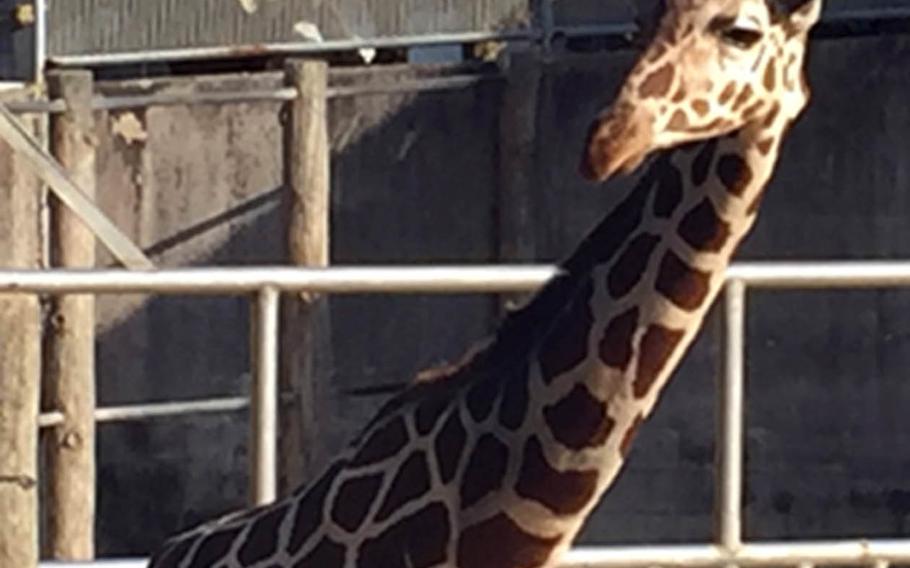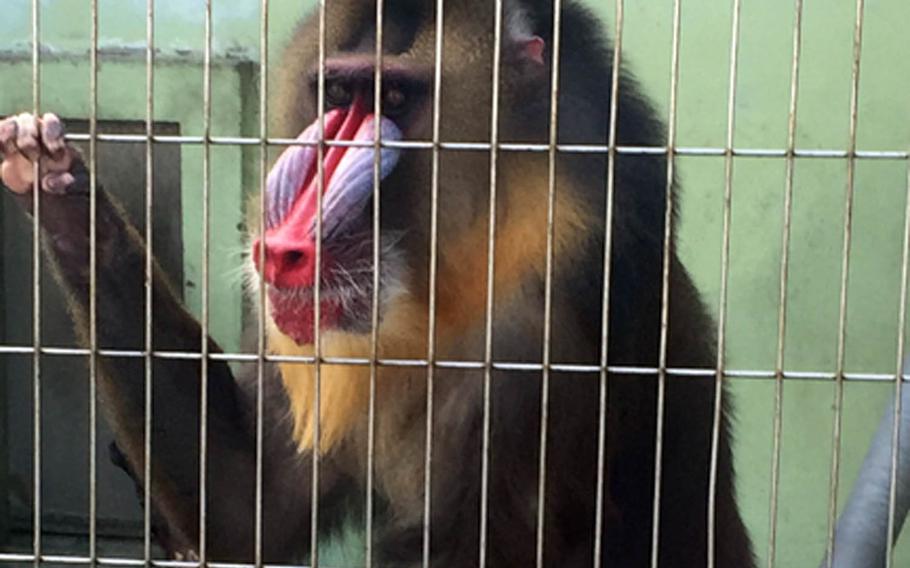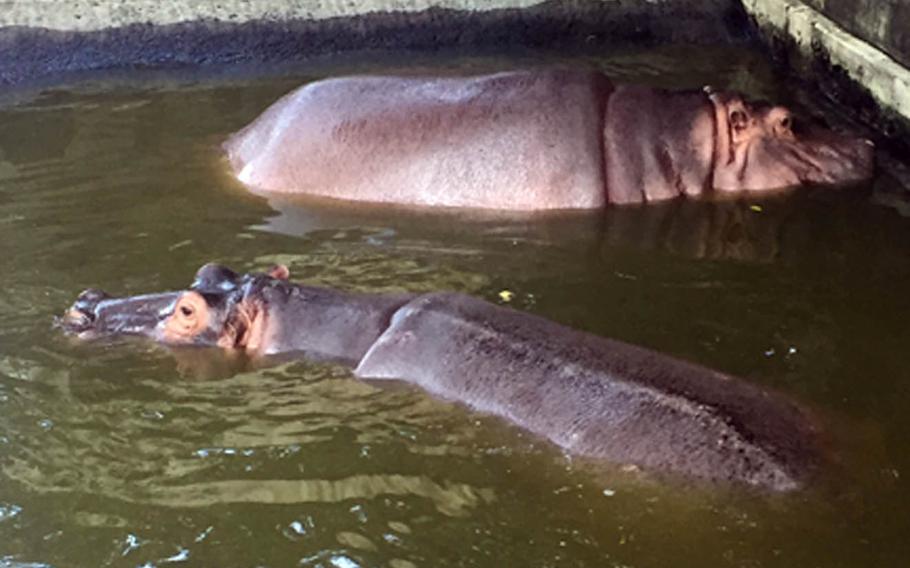 My year-old son let out a series of ear-piercing shrieks as we turned into Okinawa City's Goya district on a recent sunny day. He then began to convulse in his car seat, bouncing up and down as if someone had poured a cup of ice into his diaper.
I almost crashed the car, spinning around instinctively to make sure he wasn't being eaten alive by an army of killer ants.
Thankfully, he was all right — he just realized we had pulled onto the street that is home to Okinawa Zoo and Museum and was unable to contain his excitement.
The Okinawa Zoo and Museum opened in 1970, two years before Okinawa was handed back to Japan, funded by the Japanese government.
At the time, the only inhabitants were a couple of raccoons, said Masaru Takada, the zoo's executive director. The number of inhabitants has since grown to approximately 1,100 animals and 150 other creatures.
Despite almost closing nearly 15 years ago, the zoo now boasts approximately 400,000 visitors annually.
I never thought I would enjoy visiting a zoo; I'm one of those people more apt to try to free the monkeys than enjoy them in captivity. However, when my son was born, my wife and I needed a place to push his stroller outside near the house. The Okinawa Zoo and Museum has expansive grounds that include walking paths, flowers, a jungle and fish ponds. My son's love of animals only reinforced the idea.
It's a nice, clean, little zoo. The animals are well fed and taken care of; you can tell this by watching the dedicated staff. There are lions, giraffes, elephants, hippos, bears and a whole lot in between.
"Wow," my son whispered while watching a family of three Asian elephants, feeding and cleaning themselves with sand. He giggled with glee as the chicks in the petting zoo clambered on top of one another, peeping.
The zoo has a handful of species of monkey, from spider to mandrill. There are also cool-looking goats that congregate on the roof of their enclosure, near ancient tortoises and anteaters that can eat without moving their jaws.
Takada said the museum only keeps animals that can withstand Okinawa's extreme heat, so don't expect polar bears or penguins. Like most modern zoos, it is trying to transition to a place that has the technologies to preserve endangered species. As Japan's southernmost zoo, the facility has an obligation to the indigenous species of the Ryukyu Islands, Takada said.
"While the number of visitors is important, it is not all that matters," he said. "Protecting indigenous species is an important responsibility of the local zoo."
These animals include Amami rabbits, Iriomote wild cats and Yanbaru long-haired rats. The zoo also features local boars and Agu pigs.
The zoo advertises feeding times called Mogu Mogu — "munching" — so visitors can watch the animals eat. This is interesting because they usually have to perform some task or problem-solving drill to gain access to their food, just like in the wild. The staff also walks the elephants around the park weekdays at 3 p.m. to socialize them with the other animals.
The zoo also offers a carousel, horse and train rides and small boats. The children's Wonder Museum is also a draw, with exhibits and interactive displays. There is a reptile house with poisonous snakes. It is more than enough to keep young kids busy.
A fairly inexpensive yearlong pass guarantees 365 days of peaceful walks, wildlife and the shrieks of small children.
There are still some things about the zoo that rub me the wrong way, like simian captivity. The black bear looked stressed and the chimps looked kind of sad.
But I took my son's zoo screams as a positive sign. It means he loves animals. It won't be hard to teach him the importance of conservation as he grows older.
In that way, the zoo had done more than any teacher or book ever could, and for that, I am grateful. The zoo made us all animal lovers all over again.
Chiyomi Sumida contributed to this report: sumida.chiyomi@stripes.com
Okinawa Zoo and Museum LOCATION
The Okinawa Zoo and Museum is located at 5-7-1 Goya, Okinawa city, Okinawa 904-0021
TIMES
October through March: 9:30 a.m. to 5:30 p.m. (last entry at 4:30 p.m.). April through September: 9:30 a.m. to 6 p.m. (last entry at 5 p.m.). Closed Tuesdays. (When Tuesday falls on a Japanese national holiday, the park is open that Tuesday and closes the following day.)
COSTS
Zoo entry costs 500 yen (about $4.35) for adults, 200 yen (about $1.75) for ages 13-18, 100 yen (about 88 cents) for ages 4-12; free for kids ages 3 and younger.
FOOD
There are snack bars and vending machines.
INFORMATION
098-933-4190; www.kodomo.city.okinawa.okinawa.jp