Nuremberg: Tucherland park is a paradise for kids
by
Dan Blottenberger
January 26, 2010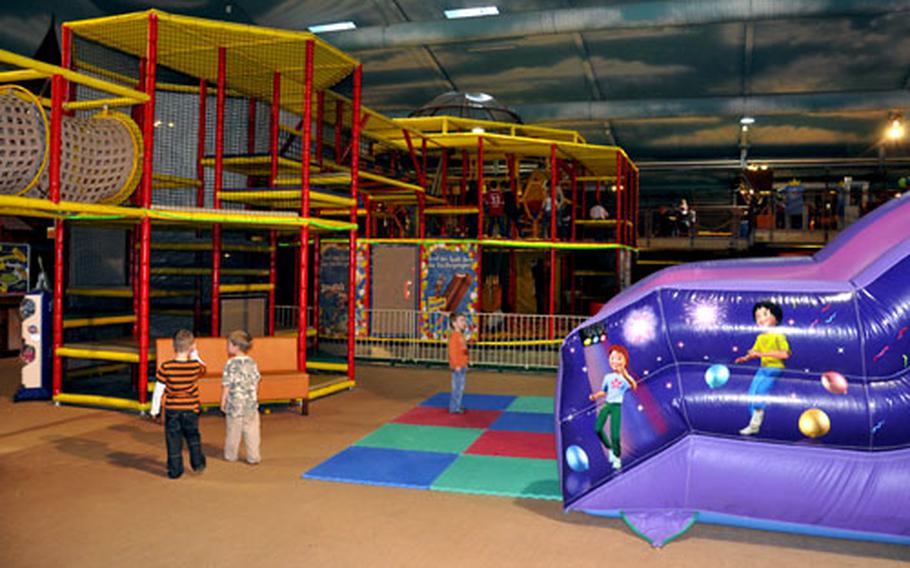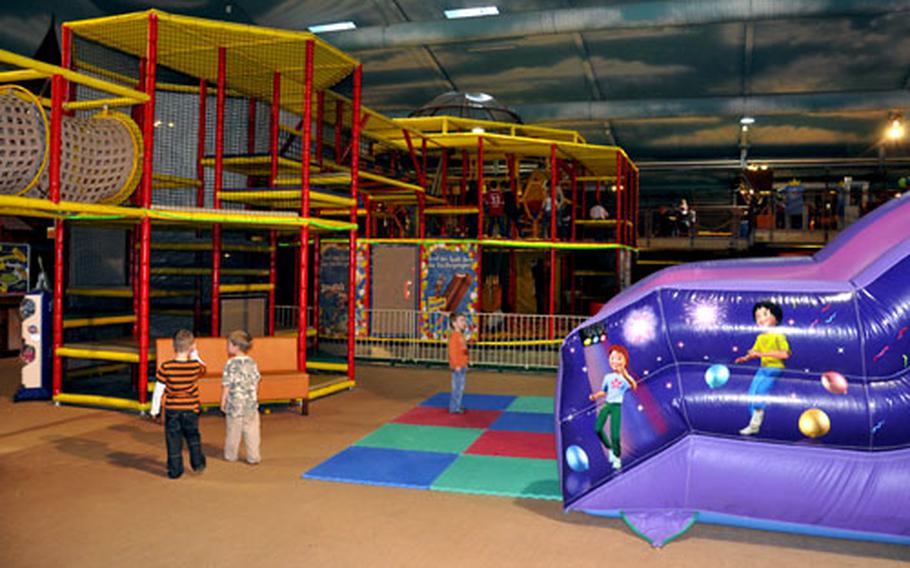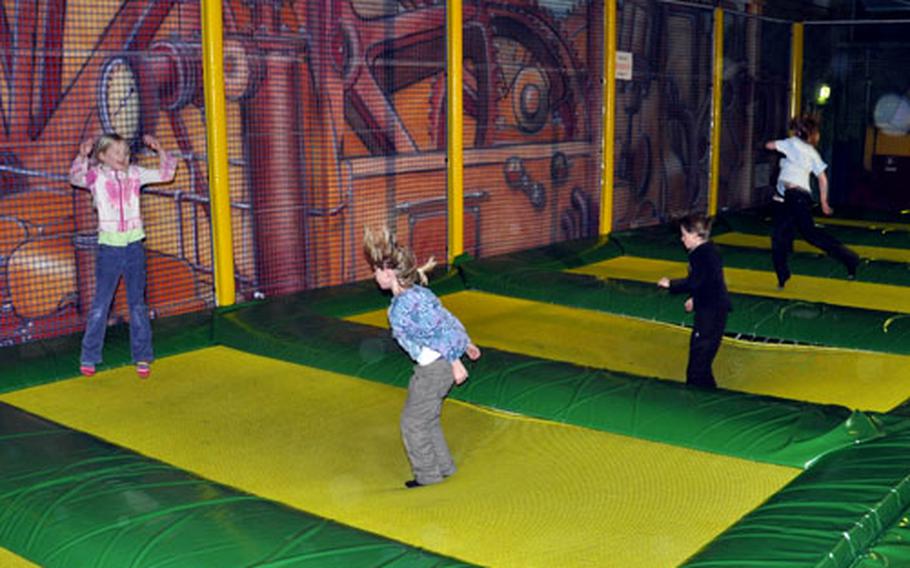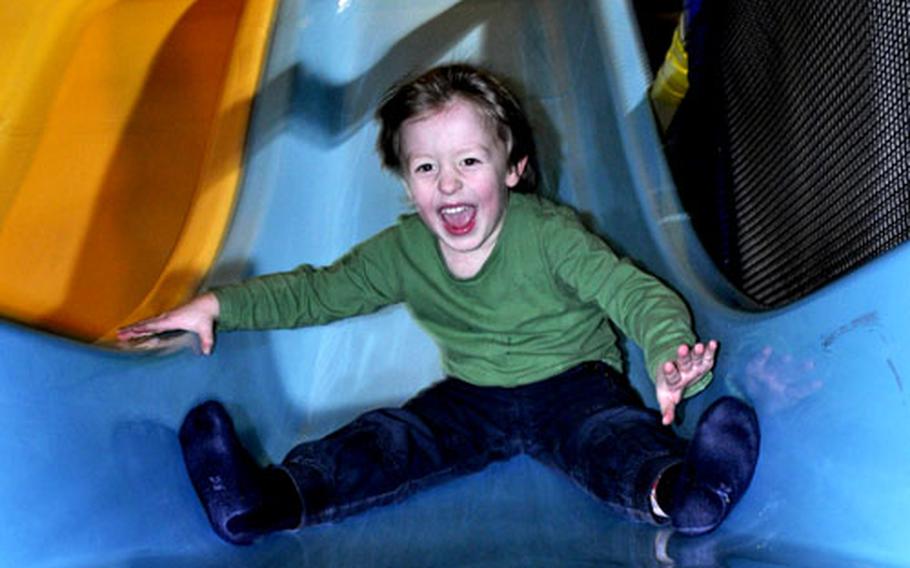 My 4-year-old's eyes lit up as soon as we entered the door — he had no words to describe what he was seeing. Even I had to pinch myself to be reassured that I was not caught in some child's dreamland.
That's the way it is at Tucherland in Nuremberg, Germany. As you enter the door of its indoor park you will be fascinated by all the features the facility has with children in mind.
Once you take off your shoes and coat at the entrance (and no, it's not to walk through security) you are set free to run and play as you have never done before in nearly an acre of fun.
Fortresses of yellow-, red- and blue-colored climbing cubes with tunnels full of frantic crawling children trying to escape their friends is what makes up most of Tucherland's indoor park, but there is something here to keep every child entertained.
Cannons that propel foam balls are positioned in the center of one of the fortresses and can be fired at the children on the opposite side of the two-storied hexagon. There were several bouncing castles, pedal cars, electrical cars and trampolines throughout the area.
Another attraction drawing a lot of attention was a 26-foot-high climbing wall with up to four people at a time allowed to try to conquer it.
And most of it is free once you've paid the entrance fee. (If you can't figure out why the electrical cars won't work it might be because they are one of the few rides you have to put a euro in to get started.)
Smaller children who are still in the crawling phase have a special fenced-in area in the center of the indoor facility that keeps them from being trampled by the older children.
In the summer months the park stretches outdoors with more than six acres of play area that has even more features. The features include a zip-line tower, a small pond with paddle boats, a soccer field, an 18-hole miniature golf course and a petting zoo.
Adults won't be bored whether they are the type to chase their child around the park or to sit back and let the kids run loose. There is plenty for them to enjoy, from small cafes that serve food and beverages to comfortable lawn-chair-like seats scattered throughout the indoor park where they can both relax and keep an eye on the little ones.
I elected to chase my child around, and I have the bruises to prove it. Most of the tunnels are sized so adults can join their children, although at some points you need to get down and start crawling to keep up.
Nothing in the park is in English, but there is no language needed to have old-fashioned fun at Tucherland. Be aware that this place attracts plenty of customers all times of year, but if you get there as it opens — 1 or 2 p.m. on most days — you will have a couple of hours before the crowd arrives after being released from school.
Know and go ...DIRECTIONS: From Bamberg, take Autobahn 73 toward Nuremberg. After about 33 miles, take the Nuremberg North exit and follow A3 south for about seven miles. Take exit 85 toward Nuremberg north. At the traffic light, turn right onto Bierweg and follow the road across the traffic light, where it will become Marienbergstrasse. Turn right at the traffic light past a Volkswagen dealership onto an access road and follow it about a mile into Tucherland. The park's address is 102 Marienbergstrasse.
TIMES: The park is open 2-7 p.m. Monday through Thursday, 1-7 p.m. Fridays, and 10 a.m. to 7 p.m. Saturdays, Sundays and holidays.
COSTS: Entry fee for children 2 and older is 5.90 euros Monday through Thursday, and 8 euros Friday through Sunday and during German school vacations and on holidays. Adults pay 4.90 euros Monday through Thursday and 5.50 euros Friday through Sunday and holidays; children younger than 2 are free. There is also a "happy hour" starting at 5 p.m. with reduced rates for children and adults, and special rates for multiple visits.
FOOD: A variety of snack foods — freshly made pizza, chicken wings, french fries and burgers — and beverages — coffee, soft drinks and beer — are on sell at the cafes.
MORE INFORMATION: The park's Web site, in German, is www.tucherland.de and its telephone number is 0911-2399-997. The center hosts birthday parties but requires reservations by e-mailing geburtstag@tucherland.de, or by calling 0911-2399-923.
— Dan Blottenberger