video, gallery
New exhibit at Frankfurt's Staedel museum features superstar baroque painter Rubens
---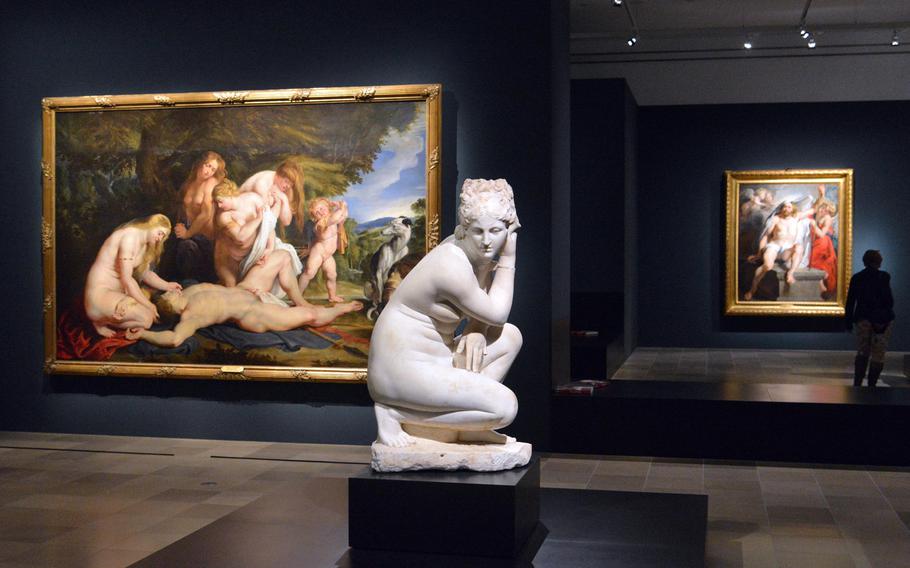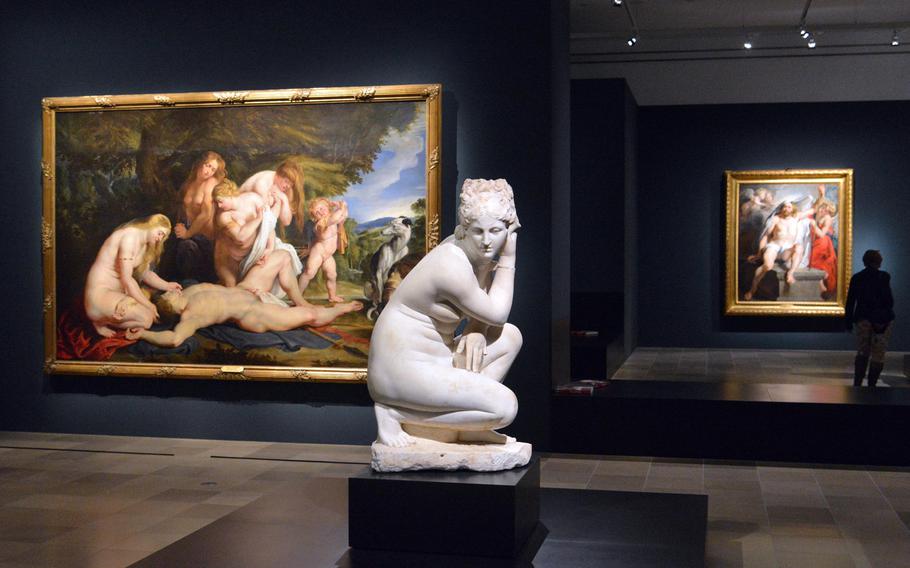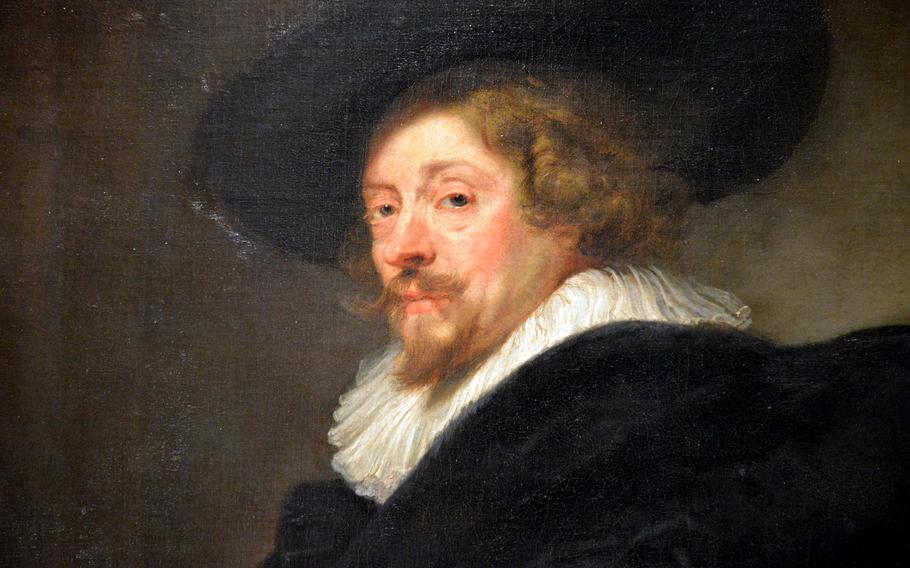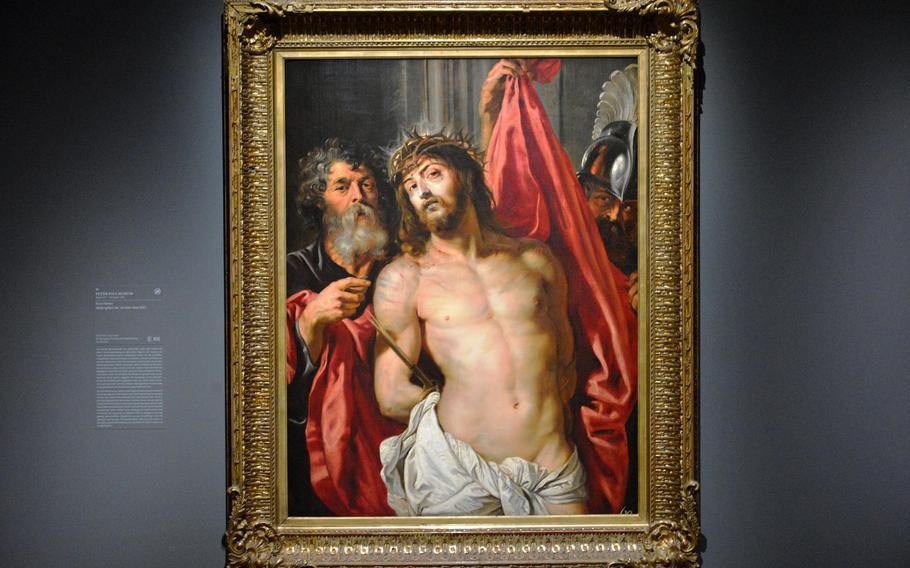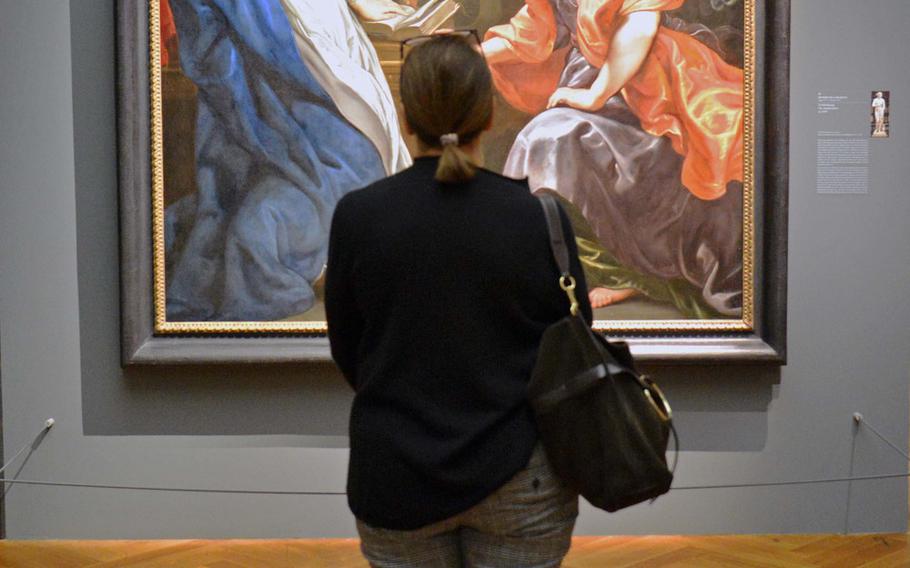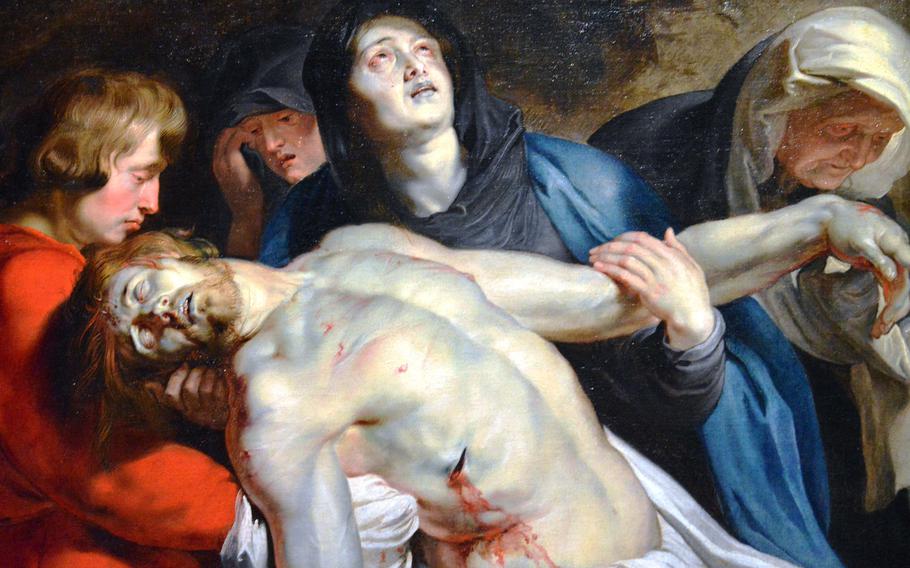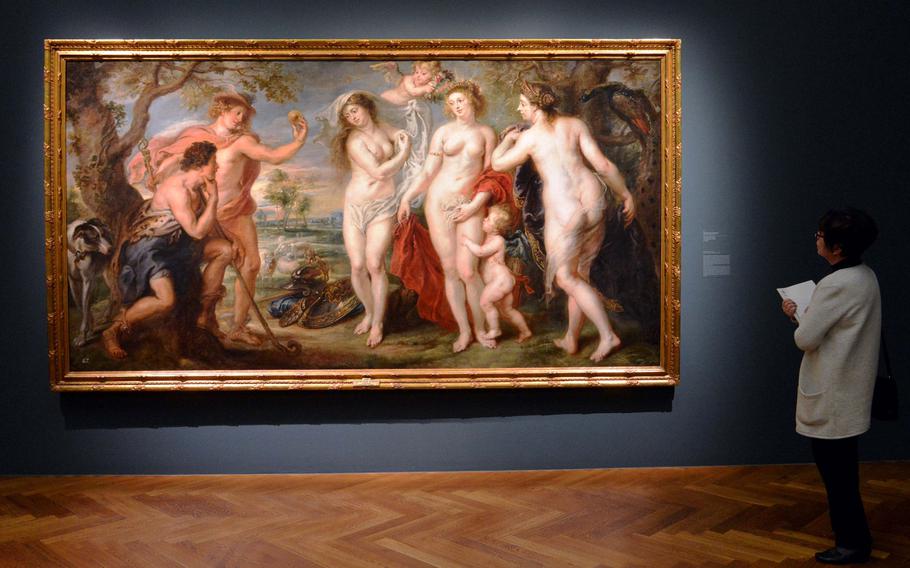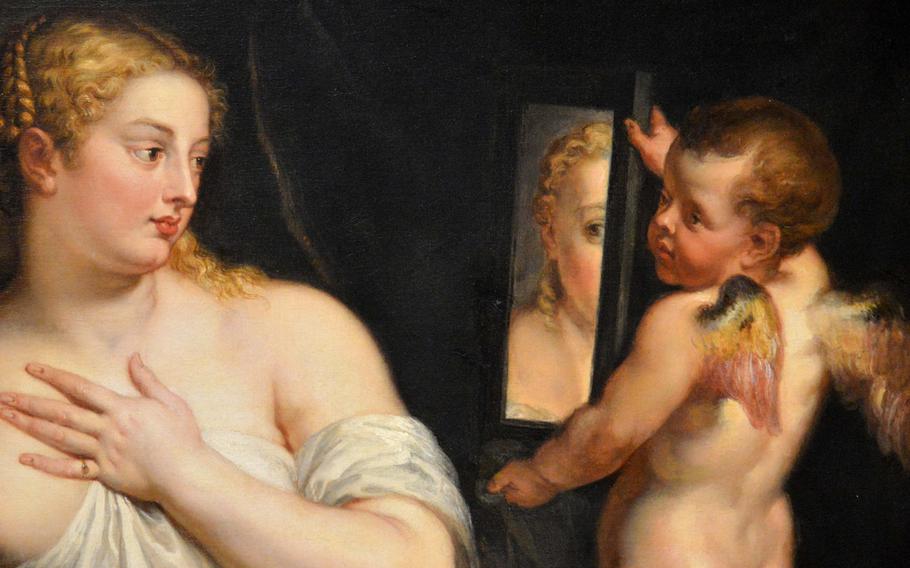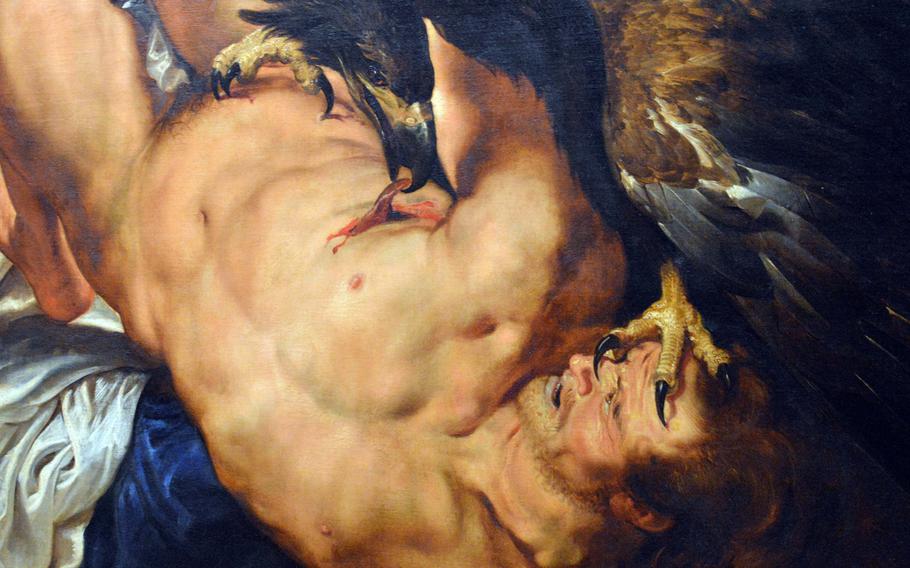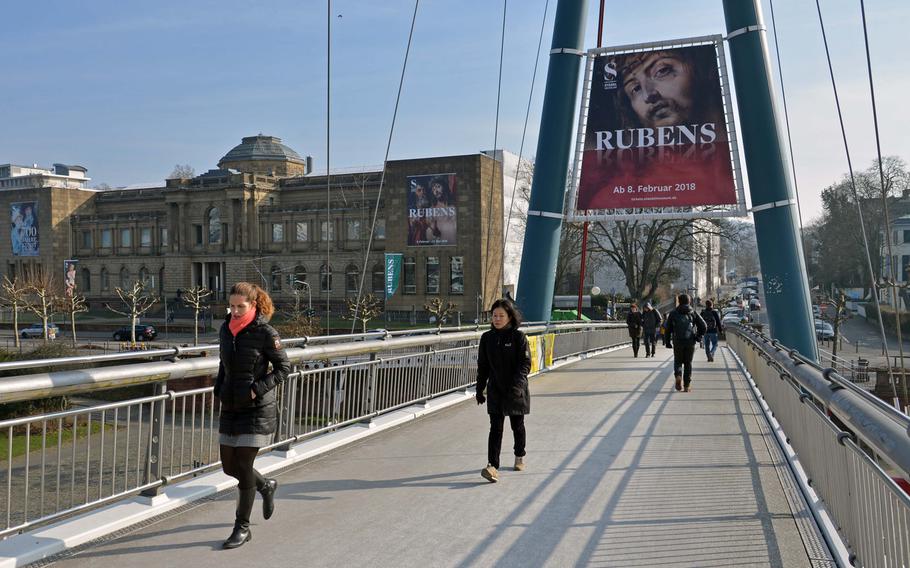 Peter Paul Rubens is one of the world's best known baroque painters. Born in 1577 into a wealthy, influential Flemish family, he was hardly what one would call a suffering artist.
Unlike his father and older brother who were lawyers, Rubens went off to study the arts. By the time of his death in 1640, he was what today would be considered a superstar, influencing a whole generation of painters, a rich, successful artist with his own workshop of painters under him.
The Staedel, Frankfurt, Germany's preeminent art museum, has a must-see exhibit on the artist going on now.
Where many Rubens exhibitions show his influences on artists that followed him, "Rubens: The Power of Transformation,'' traces his artistic roots and what influenced him throughout his career. Of how he transformed art of others — both from antiquity and contemporaries — to inspire his art.
This is perhaps best seen in one of the centerpieces of the show, his painting ''Ecce Homo,'' showing Christ and Pontius Pilate. Nearby stands a Roman statue of a centaur tamed by Cupid. An early sketch by Rubens shows the statue, but in the painting, the centaur has metamorphosed into Christ and Cupid to Pilate.
Likewise, in another work, a crouching Roman statue of Venus influences his "Venus Frigida" and figures in "Venus mourning Adonis."
Rubens also bought pieces by other artists and reworked them. Not necessarily to make them better, but to further a theme he was working on or to inspire other ideas.
Another theme touched on in the exhibit is competition between artists, known at the time as aemulatio, Latin for emulation.
On one wall hangs Rubens's "Prometheus," nearby Rembrandt's amazing "The Blinding of Samson." It is thought that the Rembrandt and especially Samson's pain was inspired by Prometheus's agony in the Rubens, as the eagle eats from his liver. Taking someone's art to inspire yourself to do better was an accepted idea then, as it is now.
The exhibit pulls together masterpieces from renowned art museums worldwide, including the Hermitage in St. Petersburg, the Prado in Madrid and the J. Paul Getty Museum in Los Angeles to name a few.
While almost all the art presented here is interesting, some are worth a closer look, like "The Entombment," where Christ's eyes are clearly dead, but the tears in his mourners' eyes look real, or the almost surrealistic "The Head of Medusa," with its nest of snakes surrounding Medusa's severed head.
One other work worth noting is Ruben's self-portrait. A Rembrandt would show the artist paint-stained at his easel. But not Rubens. He paints himself with collar, cloak, hat and sword, as the aristocrat that he is, with nary an easel in sight.
To better understand the exhibit and its concept, check out the Staedel's multimedia "Digitorial" on its website.
And if you are really interested in the art, but can't make the show, the Digitorial is the way to go.
abrams.mike@stripes.com Twitter: @stripes_photog
If you go
Directions: The Staedel is at Schaumainkai 63, on the south bank of the Main River, the city's famed Museumsufer or museum embankment. Park garages nearby are Alt-Sachsenhausen (Walter-Kolb-Straße 16) on the same side of the river or Am Theater (Willy-Brandt-Platz 5) and Untermainanlage (Untermainanlage 1) on the other side. Subway lines U1, U2, U3 and U8 stop at Schweitzerplatz, which is about a 10-minute walk, and Frankfurt's main train station is about a 15-minute walk, crossing the Main on the pedestrian Holbeinsteg bridge.
Times: The Rubens exhibit runs until May 21, 2018. Hours are 10 a.m. to 6 p.m. Tuesdays, Wednesdays, Saturdays and Sundays; 10 a.m. to 9 p.m. Thursdays and Fridays. Closed Mondays.
Costs: Admission Tuesday to Friday is 14 euros for adults; teens under 18 years old 12 euros; children 12 and under get in free. A family ticket (can't be bought online) costs 24 euros for two adults and at least one child (own children and grandchildren under the age of 18).
Saturdays and Sundays the tickets cost 2 euros more except the family ticket.
Food: There is a cafeteria in the museum shop for drinks and sandwiches, the "Holbein's" restaurant offers fine food and is open until midnight.
Information: The museums website is at www.staedelmuseum.de, where you can buy tickets online.
---
---
---
---