New addition to Munich's museum quarter spotlights couple's love of modern art
by
Peter Jaeger
March 18, 2010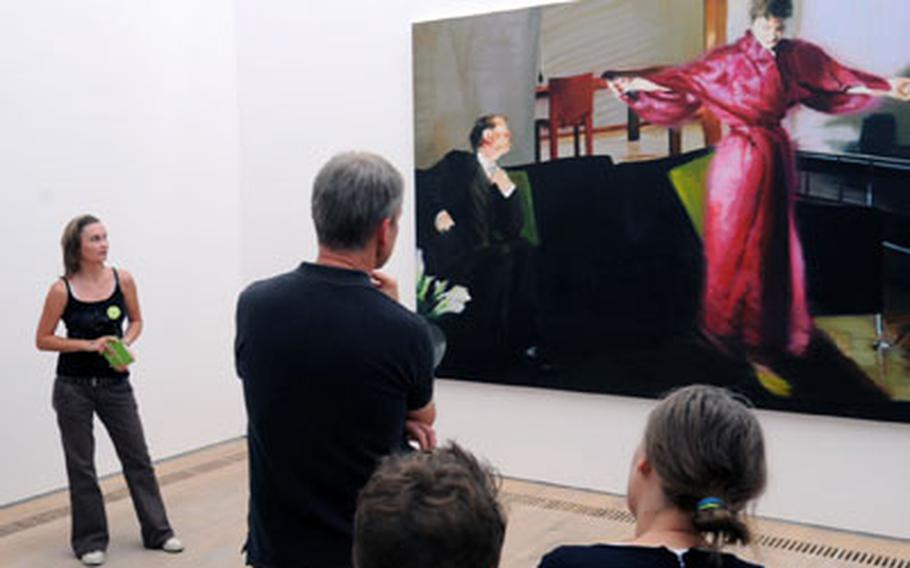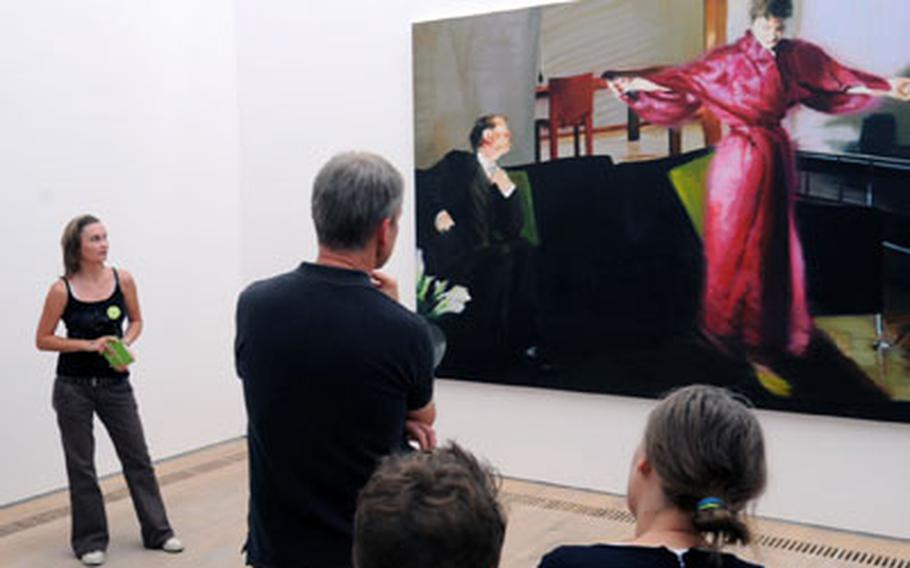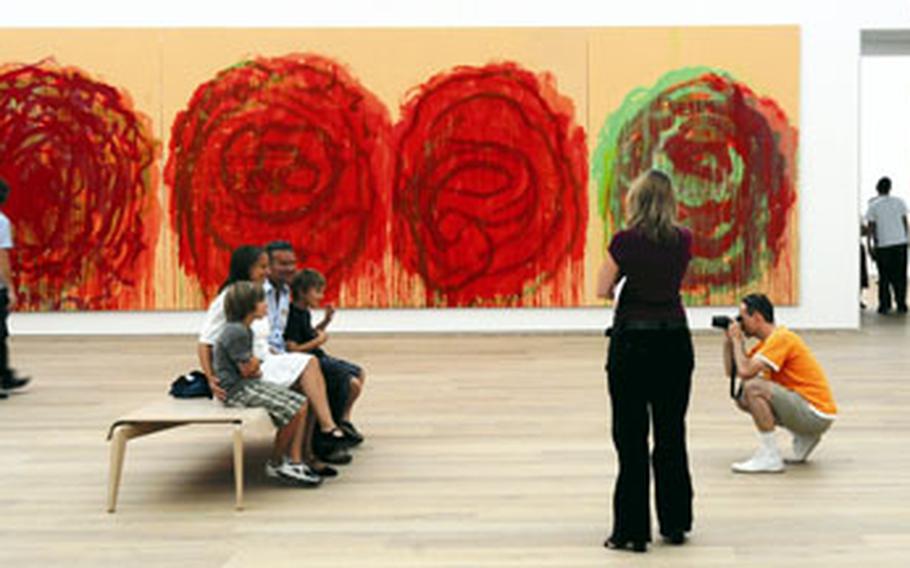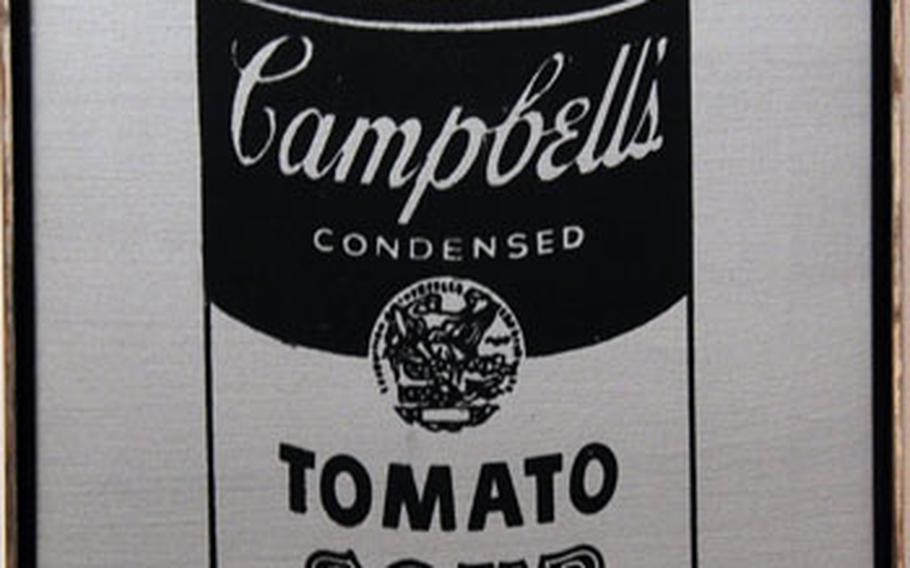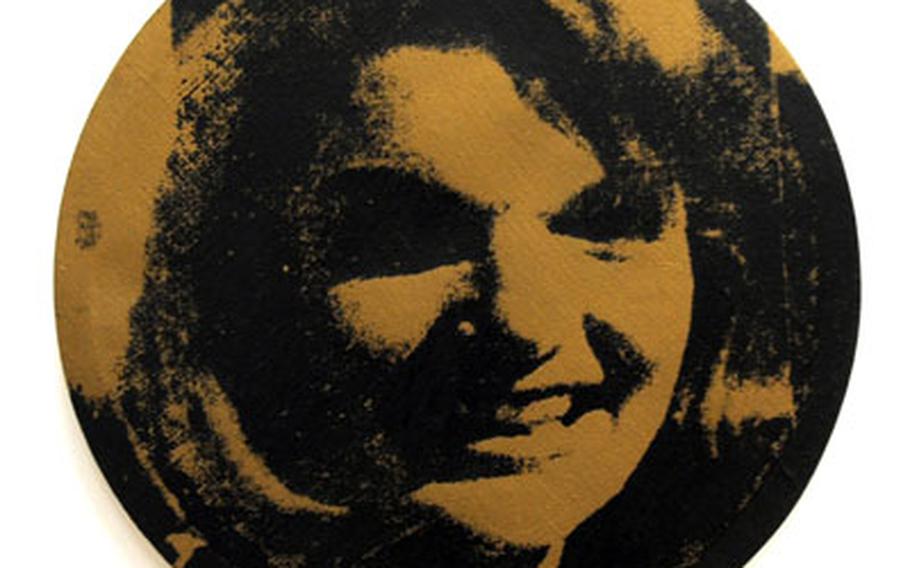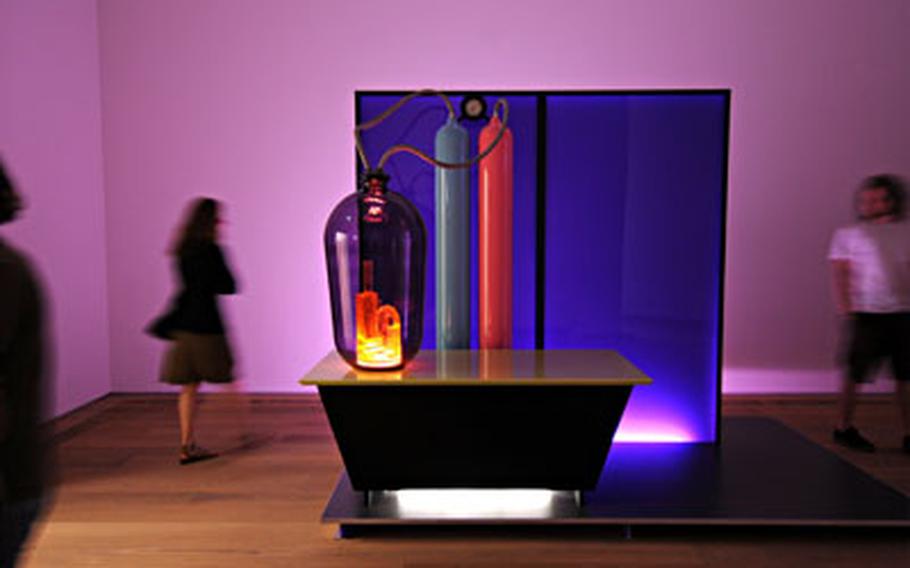 Munich's new art jewel glows at night and sparkles in the sun. The reason: 36,000 vertical ceramic rods in 23 colors cover the facade of the Museum Brandhorst, making the building a work of art itself.
Ironically, the unusual structure is the result of neighbors protesting against plans for the new museum, which opened last May in the German city's famed museum quarter. Fearing growing noise reflected by a big glass, steel and concrete structure would reduce their quality of life, local residents forced the architects to change their original plans. The resulting rainbow facade hides soundproofing materials in front of the actual walls — making everyone happy.
The two-story museum is Munich's latest attraction, financed by the state of Bavaria and Udo and Anette Brandhorst. The wealthy couple not only gave their collection of 700 pieces of modern art to the new museum, but also donated 200 million euros, which enables the curators to spend about 2 million euros annually to buy new art.
While the outside architecture of the Brandhorst is a symphony of colors, the interior's airy design impresses with a medly of elegant whites and grays. All floors and staircases are made of whitened Danish oak. The interior light has an important role in the museum's atmosphere — in most cases it is natural light coming through the big glass roof, but filtered by two layers of fabric to create an art-friendly illumination.
About one-half of the collection is dedicated to American modern and contemporary art and shows the Brandhorsts' love for Pop Art.
The couple began collecting Pop Art in its early stages in the 1960s, when young American artists revolutionized the art scene. By abandoning the then-dominant abstract style and using everyday images, they came up with a fresh, new and bold look in paintings and sculptures.
Andy Warhol painted his Campbell's soup can. Roy Lichtenstein transformed comics into huge canvases. Ed Ruscha used stark-looking filling stations and highway scenes as his prime models. The museum displays key works by these artists in contrast with European artists, such as Damien Hirst of Britain and Germans Joseph Beuys, Sigmar Polke and Gerhard Richter, just to name a few.
A key place in the museum is given to Cy Twombly, an 81-year-old American artist and favorite of the Brandhorsts. One large, curved room was designed to Twombly's wishes to exhibit "Lepanto," which he calls a painting in 12 parts. The large, almost abstract canvases about the 16th-century sea battle fought off the coast of Greece are a tribute to the glory of color.
The next big room is also dedicated to Twombly and shows a series of powerful paintings titled "Roses."
Painted with wide brushes in wild brush strokes and in the bold colors of the spectrum, they demonstrate the artist's love for vivid colors and color for color's sake.
Twombly is a shy man who hates to travel, hates architects and calls most museums bad. Still, he traveled several times to Munich to oversee the hanging of his paintings.
Not only did he like what he saw, but apparently, he even liked the museum itself.
Know and GoMuseum Brandhorst completes Munich's art museum district, which also includes the Alte Pinakotek, the Neue Pinakotek and the Pinakotek der Moderne. It is at Türkenstr. 19.
The museum is open 10 a.m. to 6 p.m. Tuesday through Sunday and until 8 p.m. Thursdays. Admission is 7 euros for adults, 5 euros for students and retirees, and free for those up to age 18 and school classes. Admission on Sundays is 1 euro. A day ticket for the three Pinakotek museums and the Brandhorst museum costs 12 euros. Audio guides in English are included Tuesday through Saturday and cost 4.50 euros on Sunday.
For more information, go to the museum's site, www.museum-brandhorst.de.