Naples: Don't miss tasty, historic pizzeria, coffeehouse
by
Jason Chudy
February 14, 2006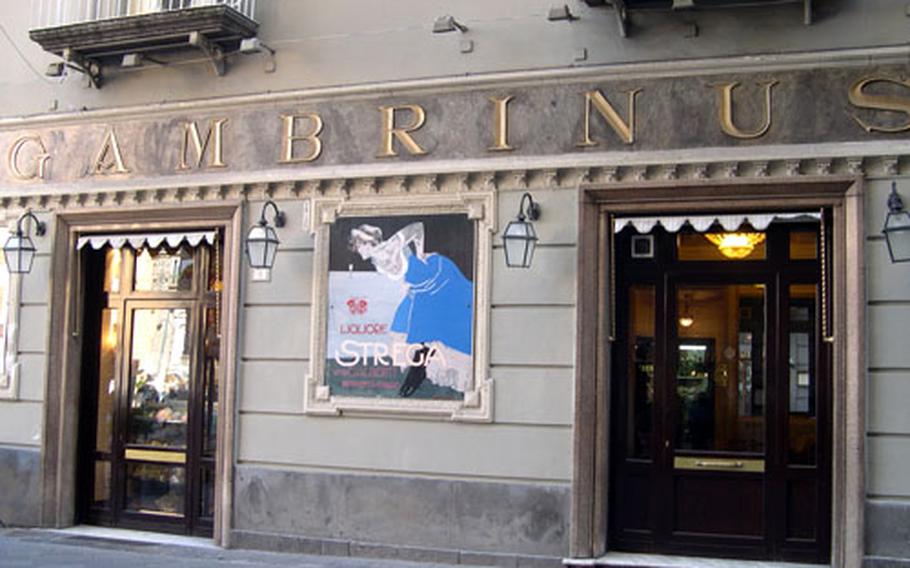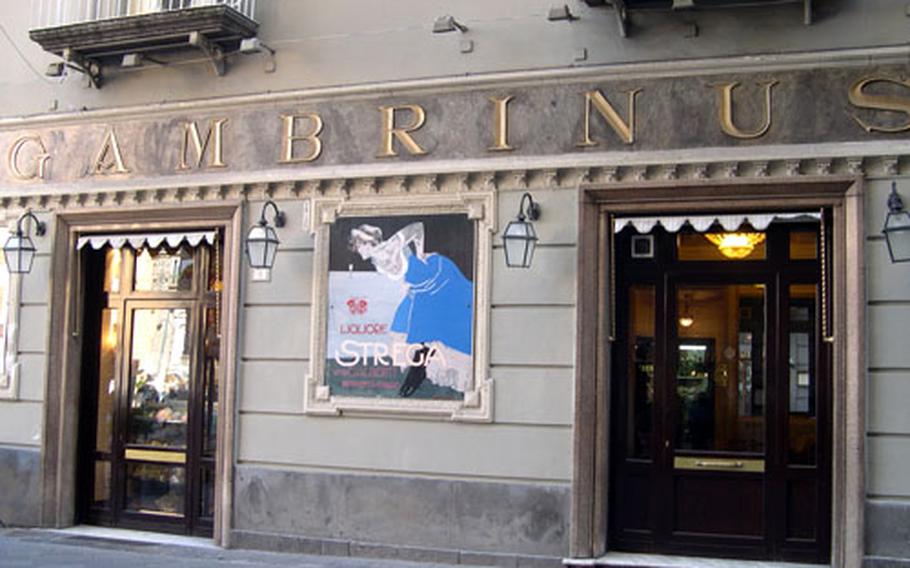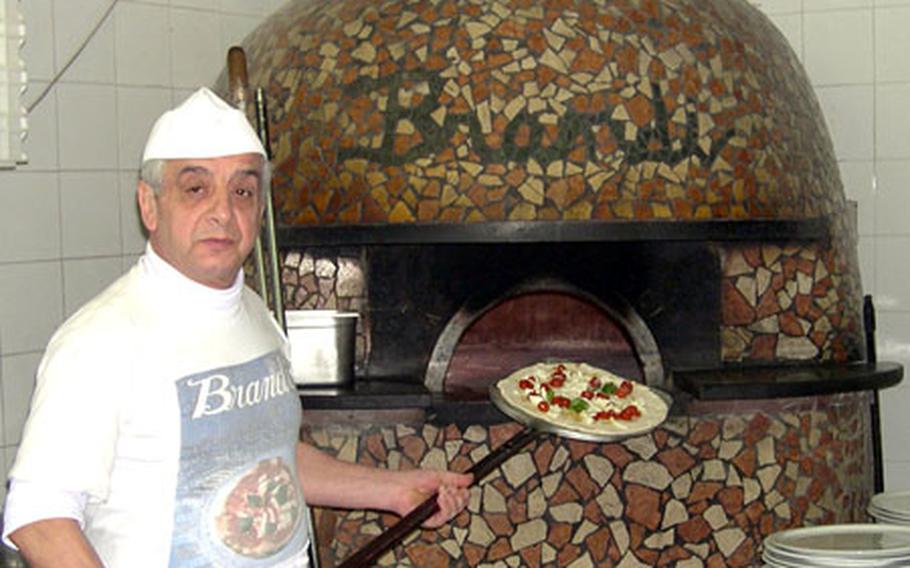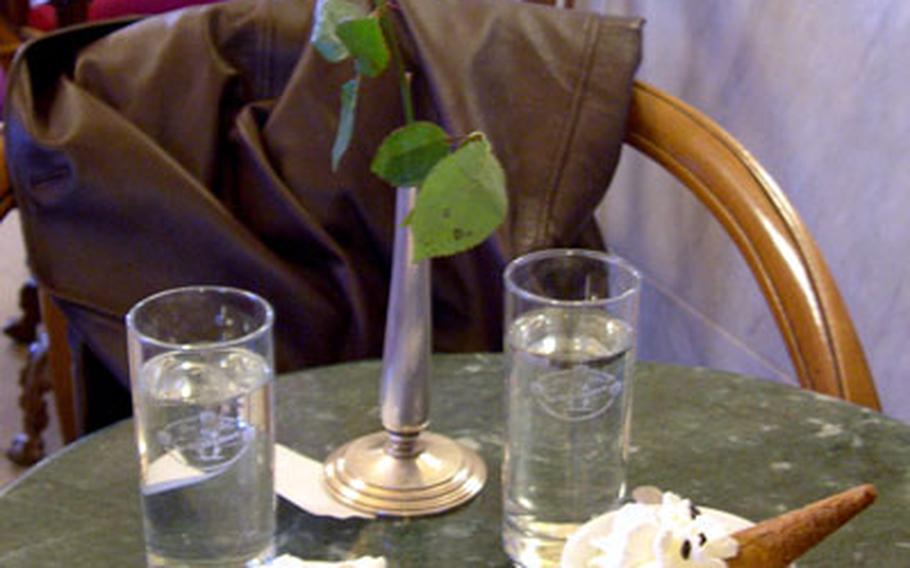 Only in Naples can gastronomy and history have such a prestigious pairing.
A walk past the upscale shops of Via Chiaia in downtown Naples, Italy, leads to the city's most important pizzeria and coffeehouse. And, as luck has it, they're just a few minutes walk apart.
Brandi Pizzeria, which has fed Neapolitans and tourists since the 1780s, is the place where the pizza Margherita earned its name in the late 1800s.
The Margherita pizza is colored like the Italian flag — red tomato sauce, fresh green basil and a sprinkling of white mozzarella cheese — and earned its name from Queen Margherita, who lived in the nearby Capodimonte Royal Palace.
In 1889, according to a pamphlet at the pizzeria, owner Raffaele Esposito received a visit from an employee of the royal household inviting him to the palace to make pizzas for the royals.
After tasting many of Esposito's pizzas, Queen Margherita preferred the simple tomato and mozzarella pizzas. From that day on, that type of pizza was christened the Margherita in Naples.
The name has since spread: Everyone in Italy, and just about any place where folks eat pizza, knows the Margherita.
After walking along Via Chiaia on a cold January afternoon, a steaming hot pizza — capriccio (cheese, ham, peas and mushrooms) for me and one of Brandi's specialty Don Vittorios for my wife (fiore di latte and ricotta cheeses with ham) — helped take the chill out of the day.
Arriving at the 12:30 p.m. opening, we received our pizza within minutes. The other guests in the restaurant were mainly Italians with a handful of Japanese tourists, who went between their menus and Japanese-Italian dictionaries.
While pizza is the main draw at Brandi's, a few pasta dishes are also available. Beer is on tap and there are a few different wines, water and soft drinks available.
A short walk away is the Gran Caffé Gambrinus. Opened in the 1860s, Gambrinus has hosted celebrities and everyday citizens, including Oscar Wilde. It's a favorite stop for people after a performance at the nearby San Carlo Theater.
Gambrinus was last remodeled in the 1890s, but it is remarkably well kept up.
Inside the main entrance is the traditional coffee bar, and off to one side is a large case holding the day's offering of pastries and sweets. For a true Naples treat, try a sfogliatella — pastry with dried fruit, ricotta cheese and spices — with a caffe (espresso).
Just inside the main entrance are two more entrances, one for the formal tea room and the other for the coffee room.
In the coffee room, two hot chocolates, which in Italy are more like hot chocolate syrup than warmed chocolate milk, with fresh whipped cream cost 9 euros.
However, the vaulted ceilings, sculptures, paintings and bow tie- wearing wait staff make this an elegant stop and a great finishing treat to a day of walking in Naples.
Know and go ...Directions: Both Brandi Pizzeria and Gran Caffé Gambrinus are a short distance from Piazza del Plebescito, the main large plaza in central Naples. Gambrinus, at Via Chiaia 1, sits at the main roundabout at the intersection of the piazza, Via Toledo, via Chiaia and a few smaller roads. Brandi's is another 100-200 meters walking away from the piazza. Downtown Naples is best reached by public transportation from either Capodichino or the Bagnoli train station
Cost: While Brandi's and Gambrinus are not the cheapest places to eat in town, they are probably the best known. A Margherita pizza at Brandi's runs 4.70 euros, and coffee with whipped cream costs 3.50 euros at Gambrinus.
Time: Operating hours can sometimes be irrelevant in Naples. Brandi's opens at 12:30 p.m. and is open late into the night. Gambrinus is open early in the morning and also stays open late.
Food: Brandi's for pizza and Gambrinus for coffee, hot chocolate, tea and sweets. Both are the best ways to refuel after a walk down Via Chiaia or in downtown Naples.
Info: Both have Web sites. Brandi's is www.brandi.it and Gambrinus is www.caffegambrinus.com. All major tourist publications should have both listed in them.
— Jason Chudy