Nabezo offers all-you-can-eat hot pot at reasonable prices
by
Hana Kusumoto
August 16, 2017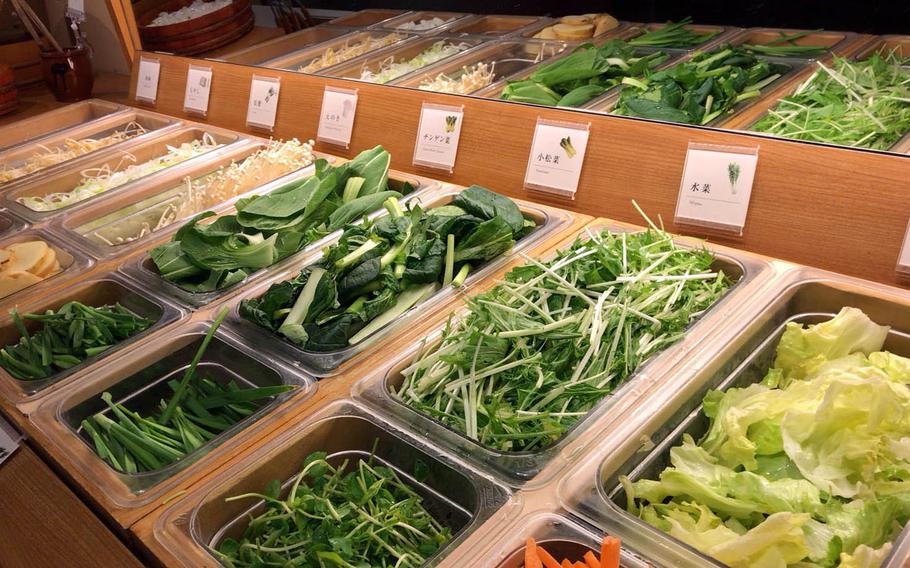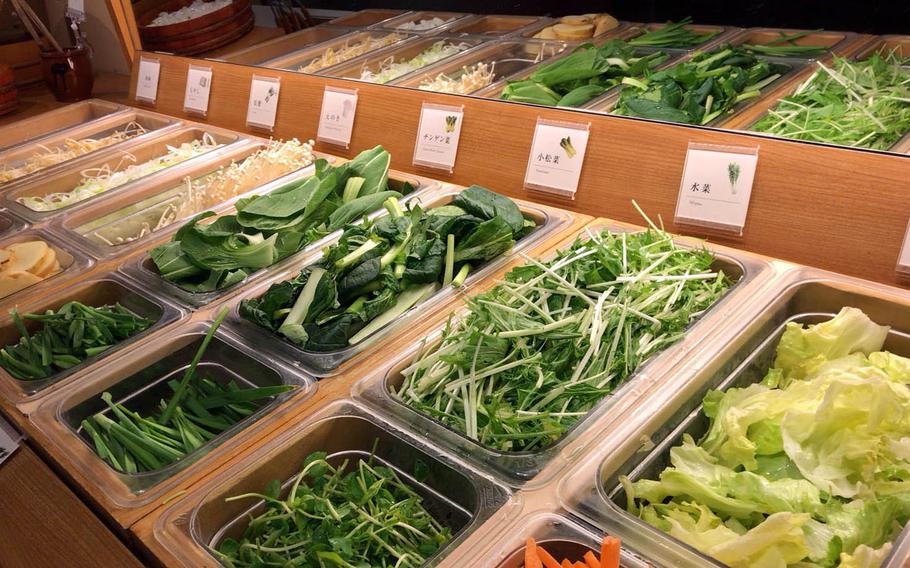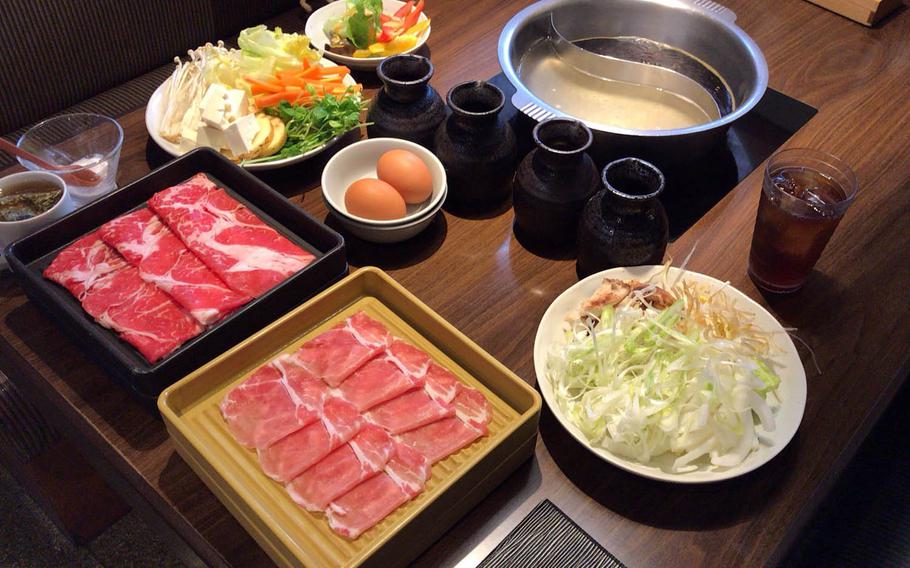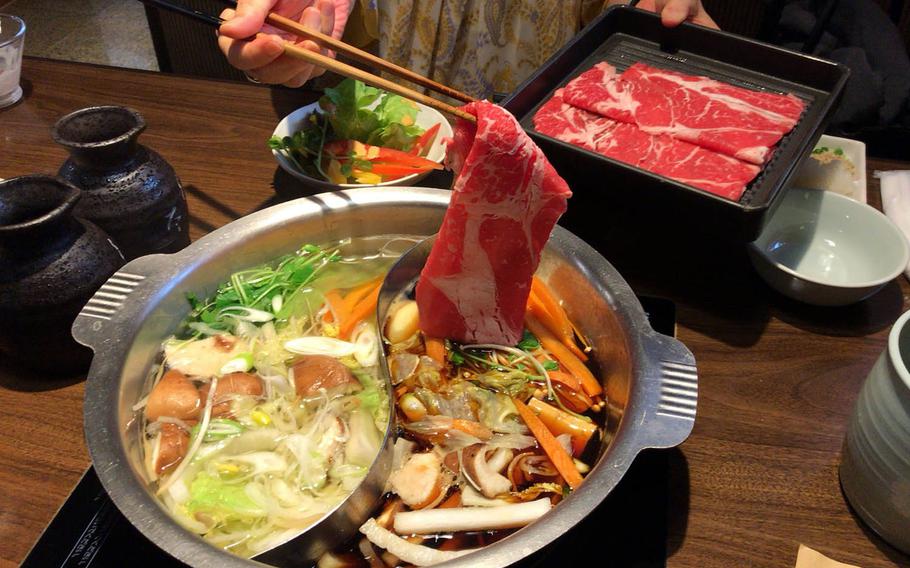 Shibuya is a youth-centric district in the heart of Tokyo that's popular with tourists and famous for its busy scramble pedestrian crossing. If you're looking for a place to eat while there, why not try some authentic Japanese cuisine? Nabezo offers all-you-can-eat nabe, or hot pot, at reasonable prices — for Tokyo, at least — and serves a variety of fresh and tasty vegetables and meat. The restaurant is in the heart of Shibuya in Center Gai, where many Japanese teens hang out. But this doesn't mean the restaurant caters only to young people. You'll be seated at a table or booth with a built-in electric stove. Dishes and cutlery will be ready, so hungry customers can pig out right away.
There are three courses offered at Nabezo. The basic Nabezo course for 2,600 yen (about $23.70) consists of all-you-can-eat beef, pork, vegetables, rice, noodles and desert. The beef-tongue course for 3,600 yen includes the Nabezo course plus tongue meat. The Japanese beef-and-pork course for 4,600 yen allows customers to order Japanese kuroge, or black-haired beef, and Matsuzaka brand pork in addition to what is offered in the Nabezo course. Eat all you want, but there's a time limit of 100 minutes. For their hot pot's soup, customers can choose from the following flavors: bonito and kombu seaweed broth-based shabu shabu, soy sauce and brown sugar sukiyaki soup, salt and pork broth shio-tonkotsu, spicy Korean kimchi soup, and tonyu — soybean milk — and collagen soup. If you can't decide on one, you can order two types of soup for an additional 200 yen. After ordering, customers help themselves to a variety of fresh vegetables to cook in their hot pot. There are more than a dozen vegetables, including mushrooms, bean sprouts, potatoes and Chinese cabbage. Dumplings, rice and noodles are also available. Your meat will be brought to the table; feel free to request as much you'd like. Once the soup in your hot pot is boiled, place the vegetables and meat into it to cook. Since the meat is thinly sliced, it's ready to eat in seconds. I enjoyed potatoes cooked in sukiyaki soup, which I tried for the first time on a recent visit.
The restaurant is packed on weekends and at dinner time, so reservations are recommended.
I also suggest that you pace yourself and don't order too much food. Everything was so tasty that I went overboard and ended up not having enough room for the ice-cream dessert. Flavors offered included matcha, orange sorbet, strawberry and mascarpone cheese and salt and milk. Nabezo is a chain restaurant operating in Tokyo and Kanagawa prefectures. Hours and prices vary by location.kusumoto.hana@stripes.com
NabezoLocation: Shibuya BEAM 6F, 31-2 Udagawa-cho, Shibuya-ku, Tokyo Hours: 11:30 a.m. to 3 p.m. (last order at 2:30 p.m.) and 5 p.m. to 11 p.m. (last order at 10:30 p.m.), Mondays through Fridays; 11:30 a.m. to 11 p.m.(last order at 10:30 p.m.), Saturdays, Sundays and Japanese holidays. Prices: The nabezo course is 2,600 yen per person; the beef tongue course is 3,600 yen, and the kuroge Japanese beef and Matsuzaka pork course is 4,600 yen for dinner and weekend lunch. Dress: Casual Directions: About a five-minute-walk from Shibuya's Hachiko exit on the JR Yamanote Line and Tokyo Metro's Hanzomon and Ginza lines Information: Phone: 03-3461-2941; web: http://nabe-zo.com/restaurant_search/#res641