europe quick trip
Multifaceted artist Basquiat shows he's for real at Frankfurt exhibit
---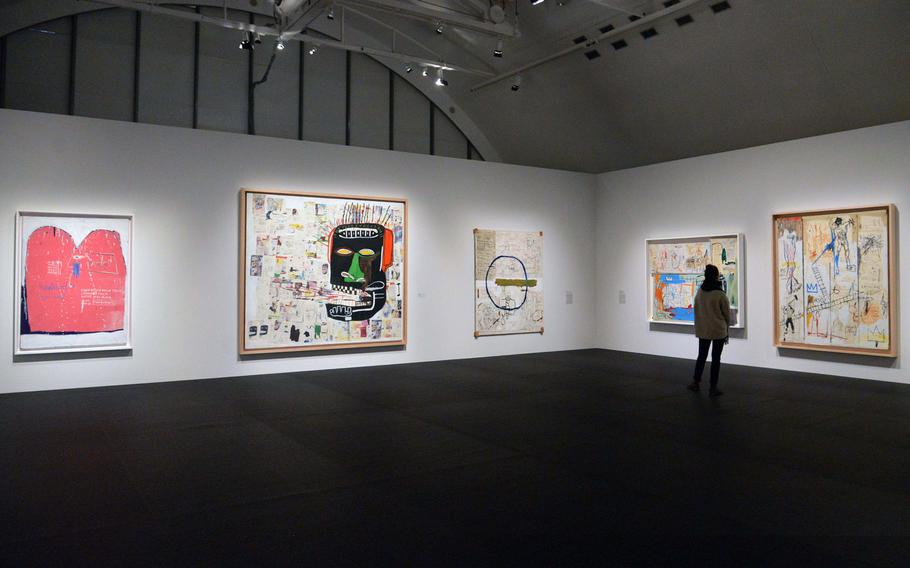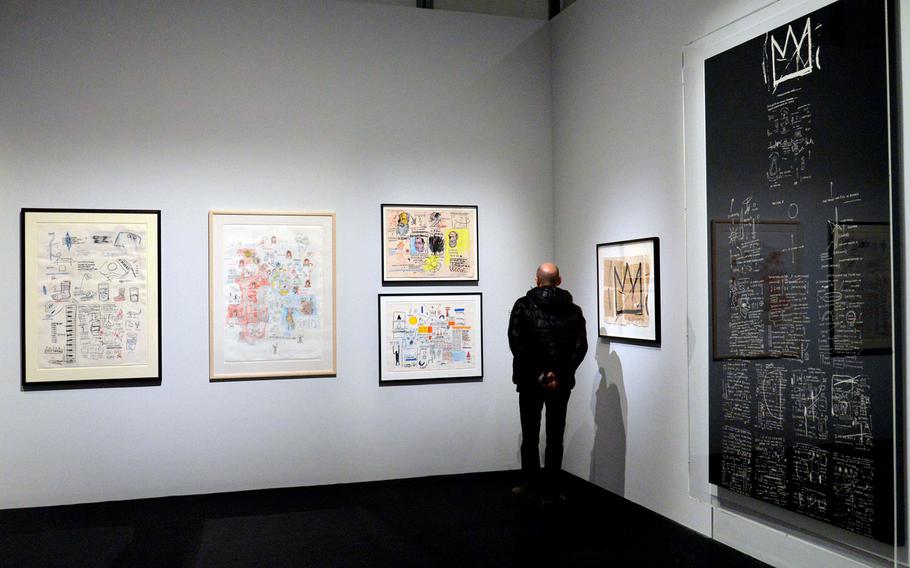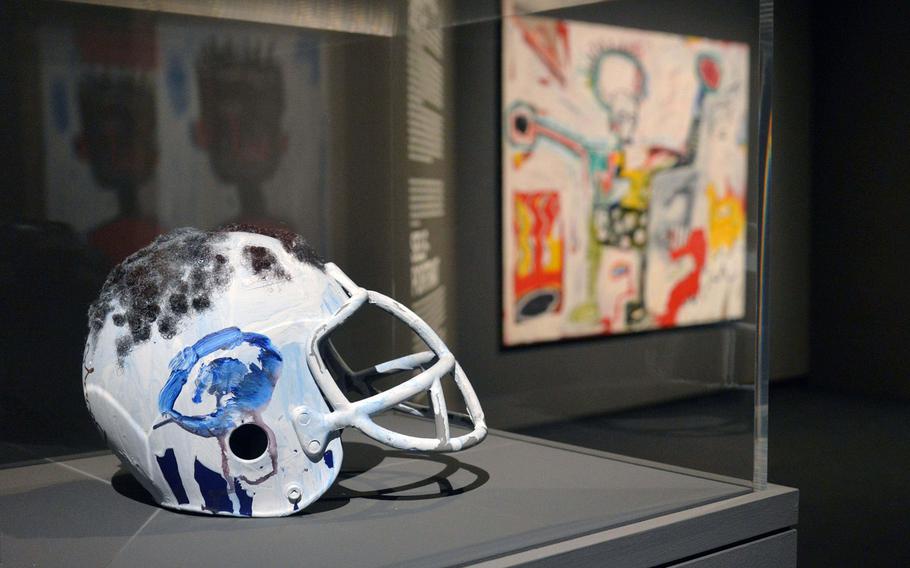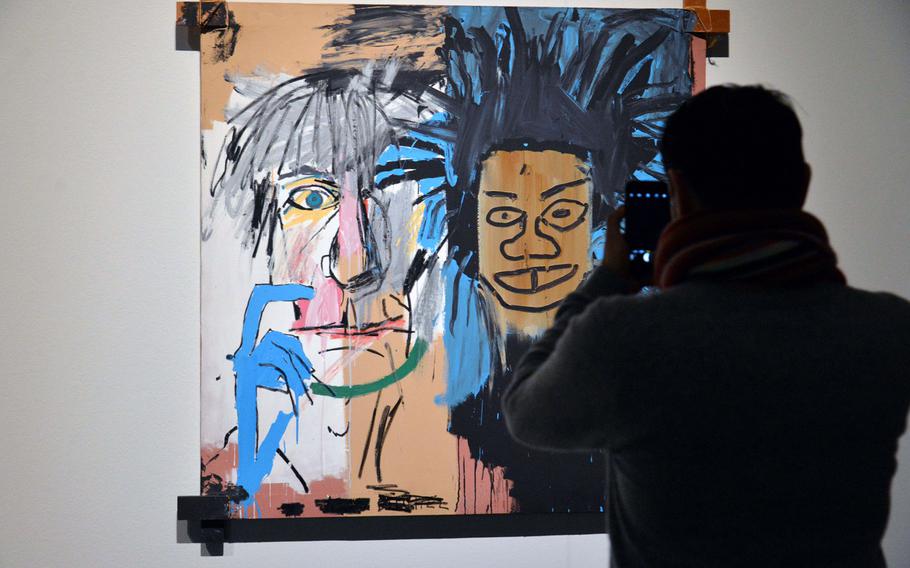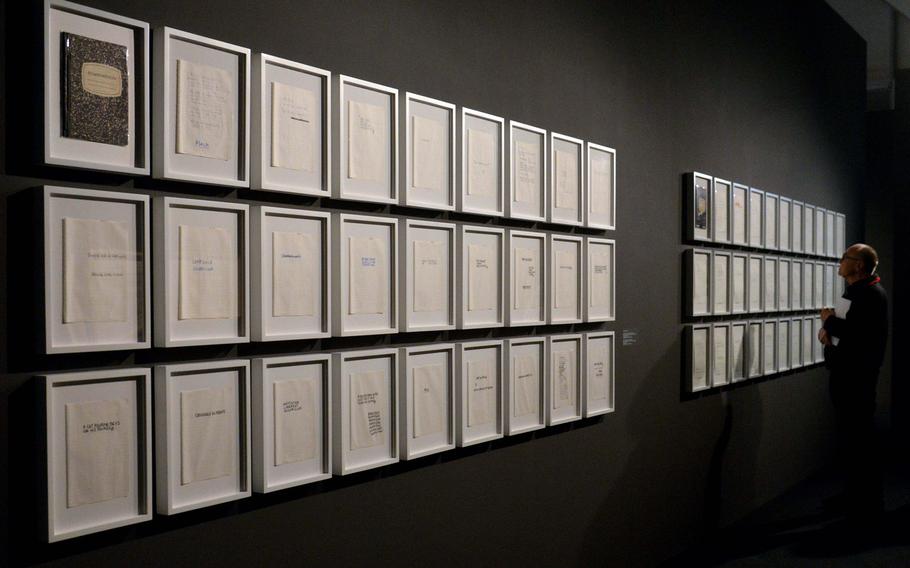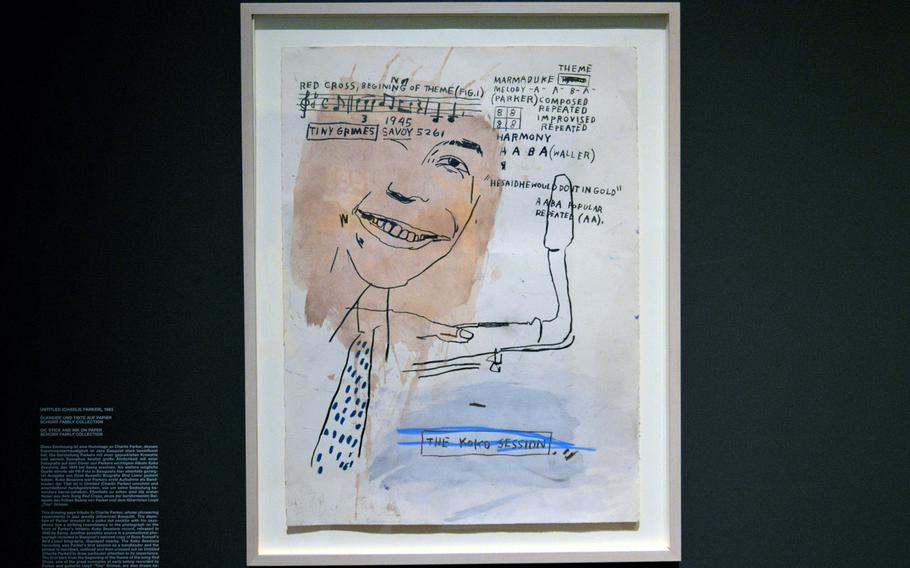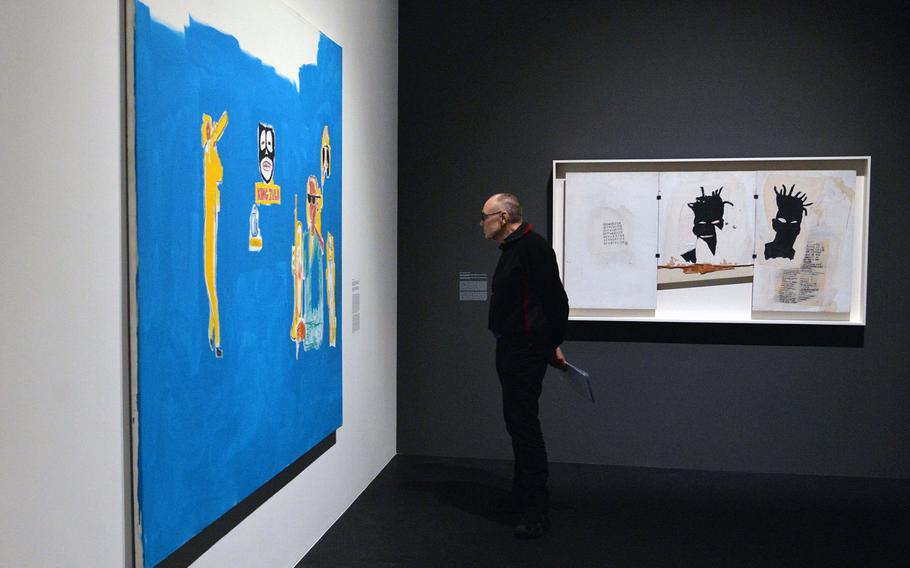 He was a painter, a poet, a musician, a DJ and a record producer. In other words, an artist of many mediums.
His star shone brightly on the 1980s New York art scene. But like some heavenly bodies, it was quickly extinguished.
Jean-Michel Basquiat, an artist born in Brooklyn, was only 27 years old when he died of a drug overdose in 1988.
Today, he is considered one of the significant artists of the second half of the 20th century.
"Basquiat. Boom for Real," now showing at the Schirn Kunsthalle in Frankfurt, Germany, is an extensive exhibit of his art, from beginning to end.
It features about 100 works and comes to Frankfurt after a run at the Barbican in London, where it set a house attendance record.
Basquiat first got noticed in the late 1970s, as part of the graffiti tag team SAMO with high school friend Al Diaz. They sprayed on a backdrop of rising crime rates and city bankruptcy.
To better understand the early '80s NYC art scene, watch the short video interview with Diego Cortez, curator of the 1981 "New York/New Wave" art show, at the beginning of the exhibit. Then check out Basquiat's works hanging nearby from that exhibit.
Basquiat had many influences: music, art and the streets of New York City, for example. One of his idols was Pablo Picasso; another, as for many young artists of the time, was Andy Warhol. A whole section of the exhibit is dedicated to his relationship with the Pop Art giant.
The Mudd Club, an early 1980s New York City underground club, was another source of inspiration and networking for Basquiat. A regular there, he mixed with the likes of Madonna, Brian Eno, Warhol and Grace Jones, to name a few. It was a place where the city's art scene congealed.
The breadth of Basquiat's work is astounding. From postcards done with artist Jennifer Stein to the artwork for hip-hop record covers to giant collages, it seems the artist tried his hand at just about everything. There is photography, poetry and hip-hop music he produced, influenced by Fab 5 Freddy, an early pioneer of the genre.
African-American culture and especially jazz influenced the artist as well, especially saxophone legend Charlie "Bird" Parker. He and other black musicians are motifs in Basquiat's works.
Another motif is the artist himself. Self-portraits abound in the exhibit, as do crowns, one of his trademarks.
Besides art, there are other interesting items on display, such as his birth certificate, the books he read and a check for $10 made out to Warhol.
Pages from his notebooks make two interesting works on display. He wrote in concise capital letters — his handwriting almost art on its own.
The exhibit ends with a snippet of the film "Downtown 81," a view of the downtown art and music scene starring Basquiat.
abrams.mike@stripes.com Twitter: @stripes_photog
Know and Go: The exhibit runs until May 27, 2018. Admission is 12 euros ($15) for adults, 9 euros for youths and seniors and free for children under 8. A family ticket for two adults and their children up to 17 is 24 euros.
Opening hours: 10 a.m. to 7 p.m. Tuesdays, Fridays and Sundays; 10 a.m. to 10 p.m. Wednesdays and Thursdays
The Schirn Kunsthalle is at Roemerberg, 60311 Frankfurt.
By car: Head for the city center and follow signs to Parkbereich D, Dom/Roemer. The garage here costs 2 euros per hour, 1 euro on Sundays and German holidays.
By public transportation: The Dom/Roemer subway stop is closed for construction. Take tram lines 11 or 12 to the nearby Paulskirche stop.
The Schirn website, where you can buy tickets, is: schirn.de/en/Home.html
---
---
---
---