Metz: Travel to French city for a chance to play laser-tag
---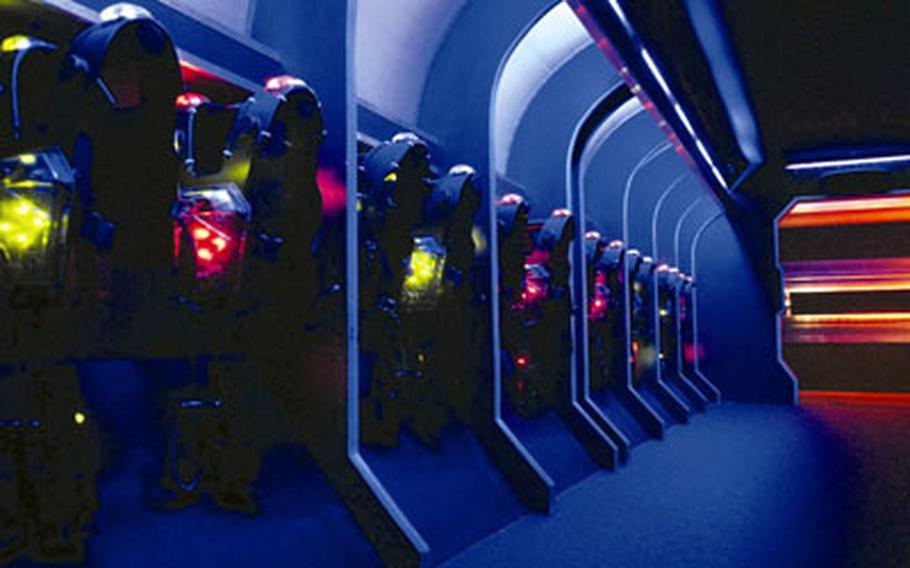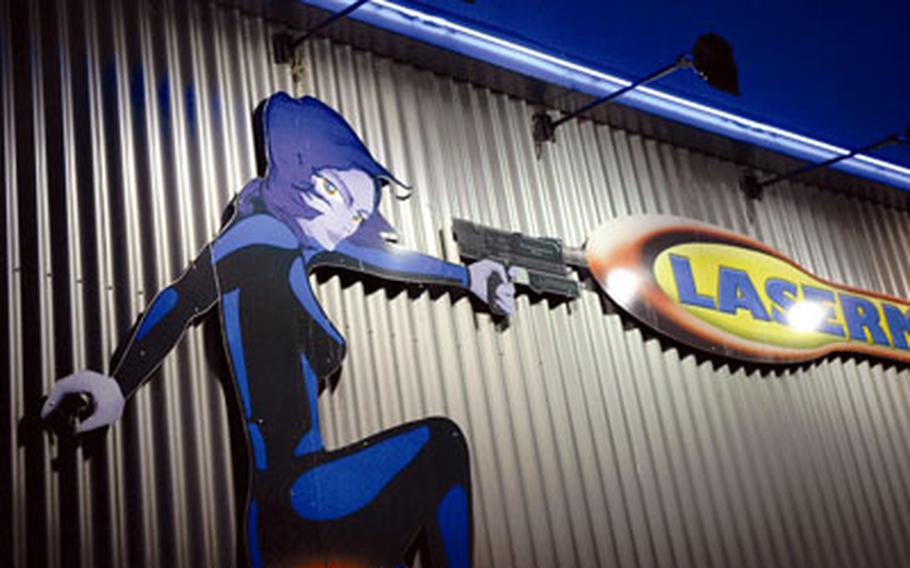 Red beams fired from laser guns flashed through the dark.
A hiding spot — one of many — gave me time to catch my breath and plan a good strategy, one that would allow me to kill the attackers before they killed me.
But there wasn't much time to think: A young girl, willing to shoot anybody who moved, suddenly showed up just a few feet away. In the blink of an eye, she fired at me but missed. I fired back, and that was it. Her life was over. It was a deadly shot.
But what luck for her: At Lasermaxx in the French city of Metz, it takes just five seconds to recover and return to the fight. It's all for the sake of fun.
If you're looking for a great way to shed the winter blahs, laser tag might hit the bull's-eye for you at Lasermaxx. Here, game players, armed with laser guns, suit up in high-tech vests featuring lights and sensors and maneuver their way through a dark arena, shooting at other players while trying to avoid being shot themselves. The atmosphere seems to put players right in the middle of a "Star Wars" scenario. Techno and rock music playing throughout the arena underlines the fast pace of the game.
A maximum of 30 people are allowed in the multilevel arena at one time, said Celia Nguyen, 19, a Lasermaxx employee. Players can work in a team or alone, but the objective is clear: It's all about hide-and-seek, about shooting others and not getting shot yourself, Nguyen said.
Whenever a laser hits the vest's sensors, the vest's lights go out for five seconds, indicating that the wearer is "killed."
At the end of the game, each player receives a score sheet that shows how many people he shot, how often he was shot and how many shots he fired.
Nguyen said Lasermaxx has hosted birthday parties as well as corporate events. There is space for bigger parties of up to 80 people, she said.
And after a hard-fought laser-gun battle, take some time to explore the city of Metz. Visit its impressive Gothic cathedral, which dates from the early 1200s and features windows by artist Marc Chagall. A peaceful stroll around the city will brighten any gray winter day.
On the QTDirections
Address is 14 Avenue Paul Langevin, Metz. From Kaiserslautern, take Autobahn 6 toward Saarbrücken. After entering France, continue onto A320. Exit onto A4 toward Metz/Paris. Continue onto A314. Exit A314 and make a slight right toward Rue de Genivaux. Turn right at D2/Rue Jean Burger and take the first left onto Rue de la Moselle. At the roundabout, take the first exit onto D1 and you'll see Lasermaxx on the right. At the next roundabout, take the first exit onto Avenue Paul Langevin.
Times
Lasermaxx is open seven days a week, but reservations might be required at certain times. Call or check its Web site for the time you want to go. Hours are from 9 a.m. to 11 p.m. Sundays through Thursdays; 9 a.m. to 1 a.m. Fridays and Saturdays. Children must be at least 8 years old.
Costs
There is a variety of rates, so check the Web site. Basically, the first game costs 9 euros, the second game 7 euros, the third game 5 euros. A game lasts 20 minutes.
Food
Lasermaxx has a snack bar and is close to the city center as well.
Information
The staff speaks French, but also speaks some English. Phone from Germany: +33-387-751111. Web site is www.lasermetz.fr/, in French only.
---
---
---
---