Lyon: France's culinary capital offers much more than food
---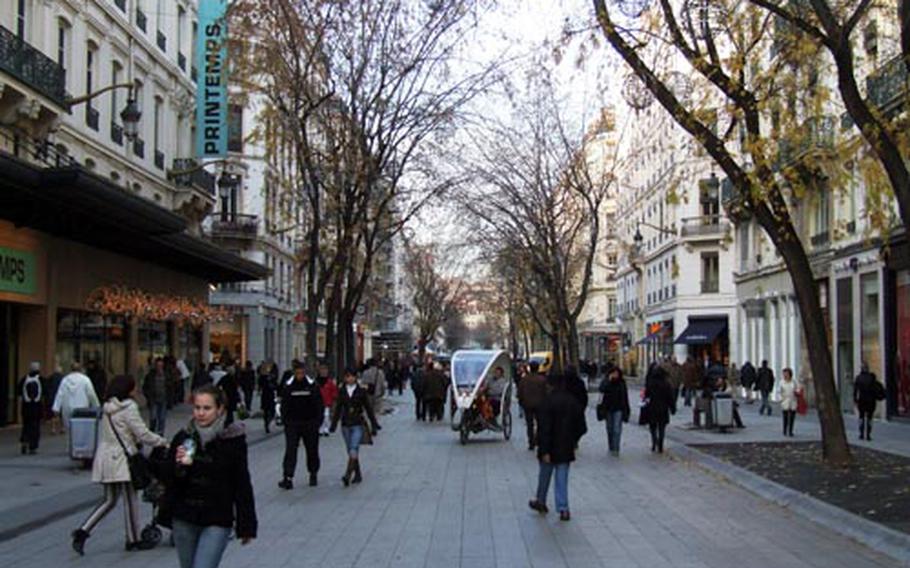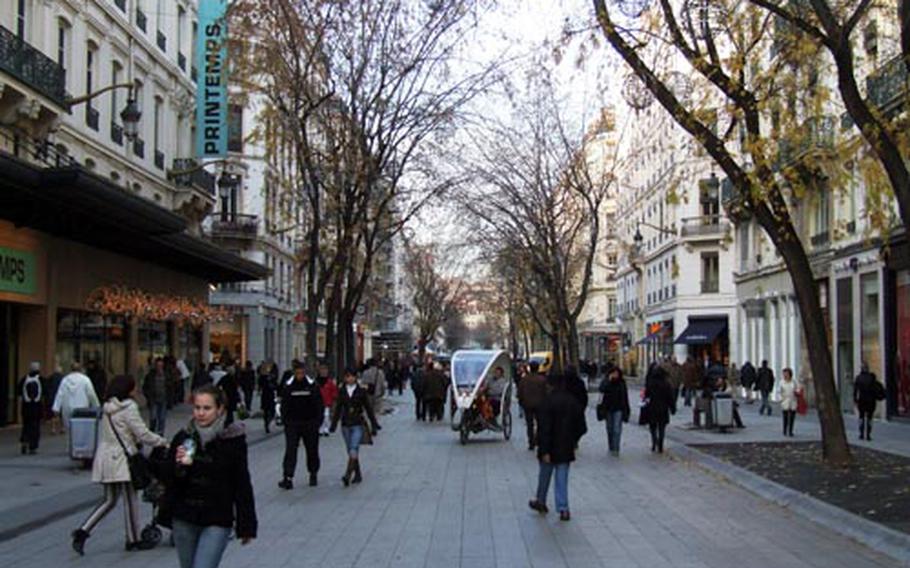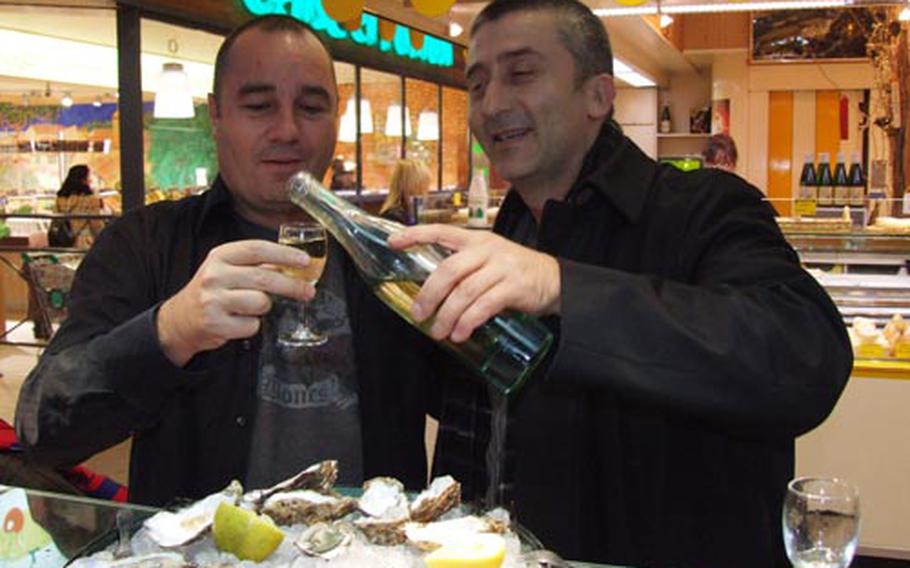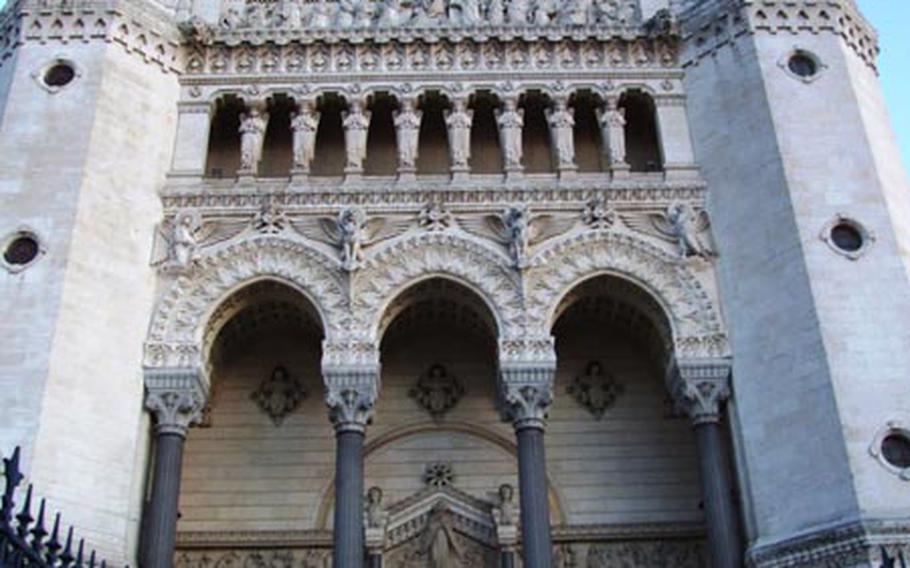 Paris may be the destination of choice in France, but Lyon should not be far behind.
The appeal of the country's second-largest metropolitan area — there are more than 1.6 million people — begins with its fabulous restaurants. Known as France's culinary capital, Lyon has more top-rated restaurants than any European city outside of Paris.
It also has spectacular Roman ruins, museums, churches, markets and a charming old town.
"You need five days in Lyon," said Gerard Ravet, head concierge at the Cour des Loges hotel. "I'm born here, but I discover something new every day."
Start a visit with a trek to the top of Lyon's Fourvière hill for a stunning view of the city. It's a tedious climb along twisty streets and seemingly endless sets of steps to the crowning structure, the Basilica of Notre Dame. Those not into exercise can take the easy way and ride a funicular to the summit.
The church's terrace is the perfect place for views of Vieux Lyon, the old town below, with the modern city dissected by two rivers, the Rhône and the Saône, sprawling in the distance.
The basilica, a monumental, eclectic structure from the 19th century with its gilded statue of the Virgin looking over the city from the top of a belfry, is a Lyon landmark. The interior is overwhelming. Wall-to-wall-to-ceiling mosaics in gold and pastels shimmer like the lush silk for which Lyon was once renowned.
Fourvière hill is also where Lyon had its beginnings. Around 43 B.C., invading Romans established a place called Lugdunum (city of crows) on the high hill and made it the future capital of Roman Gaul. Remnants near the basilica from those days include the ruins of a 10,000-seat amphitheater (the oldest in France), the foundations of a temple and the remains of shops. In the center of the archaeological area is the Musée Gallo-Roman, with steles, statues, bronzes and mosaics from ancient times.
As one proud resident said, "In Paris, anything they find that's more than 200 years old gets a stone plaque and is called a historic relic. We have ruins that are thousands of years old here."
Restoration has preserved the character and charm of Vieux Lyon, which helped Lyon earn UNESCO recognition as a World Heritage site. Narrow cobbled streets lined with arty boutiques, galleries and inviting restaurants lead to picturesque squares in this Renaissance quarter, the second-largest Renaissance district in the world.
The cathedral of Saint Jean, whose origins date to 1180, dominates the square by the same name. Since construction continued for some 300 years, the church exhibits a mélange of architectural styles, from Romanesque to flamboyant Gothic. Inside, treasures are a 14th-century astronomical clock that is still functioning and a remarkable stained-glass rose window.
Even more remarkable are Vieux Lyon's traboules, hidden, secret passageways that connect buildings. They were used by silk merchants to transport their precious materials from one shop to another without getting rained on. In war time, they were used by the Resistance. Plaques mark the entrance to some of the traboules, such as the one at 54 Rue du Boeuf, which slices through four buildings to exit at Rue St. Jean. It's a fun and spooky experience to explore these dark, damp, narrow corridors.
Traboules are also found in the Croix-Rousse area, another hill and the center of the French silk industry beginning in 1536 when Francois I granted the town the right to make fabrics in gold, silver and silk. In Lyon, Croix-Rousse is called "the hill of work," while Fourvière is the "hill of prayer."
Lyonnais silk, as well as a priceless collection of old fabrics from around the world, is on display at the Musées des Tissus et des Arts Décoratifs. But if time permits a visit to just one museum, make it the Musée des Beaux-Arts in a 16th-century Benedictine abbey on the Placedes Terreaux. It is said to house France's largest collec-
tion of art after the Louvre and the largest collection of impressionist works in France after the Musée d'Orsay in Paris.
To learn more about a recent period in Lyon history, a visit to the Centre d'Histoire de la Résistance et de la Déportation (Center for the History of the Resistance and Deportation) is a must. The museum is a dimly lit, somber place with narrow passages that meander past walls of documentation and exhibits of radios, posters and printing presses used by the Resistance.
Movie fans will want to head to the Institut Lumière, the former home of the Lyon brothers, Louis and Auguste Lumière, who introduced the first motion picture camera in 1895. Many projection inventions, old stereoscopes and some of the first animated cartoons can be seen in the house.
Lyon's heart is the Presqu'ile, a peninsula between the two rivers. It is a bustling place of impressive buildings, fountains, squares, shops and department stores. The Rue de la République, one of the longest pedestrian streets in Europe, connects the Place des Terreaux with its magnificent fountain designed by Frederic-August Bartholdi, creator of the Statue of Liberty, and the Place Bellecour, the city's largest square.
Then there's Rue Mercière, which has a Parisian feel, a narrow, restaurant-lined street that would be right at home in Saint Germain. It's packed with people who check out the posted menus or stop for a plate of oysters at one of the restaurant stands with mouthwatering displays of shellfish.
As Lyon is noted for cuisine, a visit to its vast, modern market hall, Les Halles, is de rigeuer. Charcuterie, cheese, caviar, gourmet chocolate, fish, poultry, meat and vegetables — you'll find it all and more in this glorious food temple.
Photojournalist Leah Larkin, a member of the Society of American Travel Writers, lives in the north Luberon area of Provence, France. Contact her through www.leahlarkin.com.
Know and go ...• The Lyon Card gives free access to all bus, metro, tram and funicular lines in the city, as well as some shopping discounts, and free and discounted admission to many museums and shows. The card is available in one-, two- or three-day durations, from 19 euros to 39 euros and in adult and junior versions. The latter costs 50 percent less.
Buy the card at the Lyon Tourist Office, Place Bellecour, which also has information on guided city tours. Guided boat trips (Navig'Inter) run from the beginning of April through the end of October.
• Getting around: Lyon is a forerunner in self-service bicycles that have become popular in many cities, including Paris. Velo'v offers 3,000 bicycles at 250 pick-up and drop-off points in the city. The bikes are free from 30 minutes to an hour.
• Lodging: The Mercure Plaza République is a three-star hotel in the heart of the shopping district. Double rooms start at 129 euros; 5 rue Stella, (+33) (0) 4-78-37-50-50, www.mercure.com.
The pick of the two-star hotels is Hotel des Celestins, an old apartment house in the town center that has been converted into a warm and welcoming establishment featuring large rooms and modern baths. Double rooms start at 68 euros; 4 rue des Archers, (+33) (0) 4-72-56-08-98,www.hotelcelestins.com.
The tourist office offers Discovery Weekends from 150 euros to 440 euros; see www.lyon-france.com.
• Dining: Lyon's bouchons offer hearty fare at reasonable prices. A trendy restaurant with innovative cuisine is La Bonâme de Bruno, lunch menus start at 15 euros and evening menus 27 euros; 5 grande rue des Feuillants, (+33) (0) 4-78-30-83-93, www.restaurant-labonamedebruno.com.
Vieux Lyon and Rue Mercière abound with restaurants, many offering menus for less than 20 euros, main courses even less.
— Leah Larkin
---
---
---
---