London: Hang out at the historic Horniman
by
Ben Murray
February 20, 2007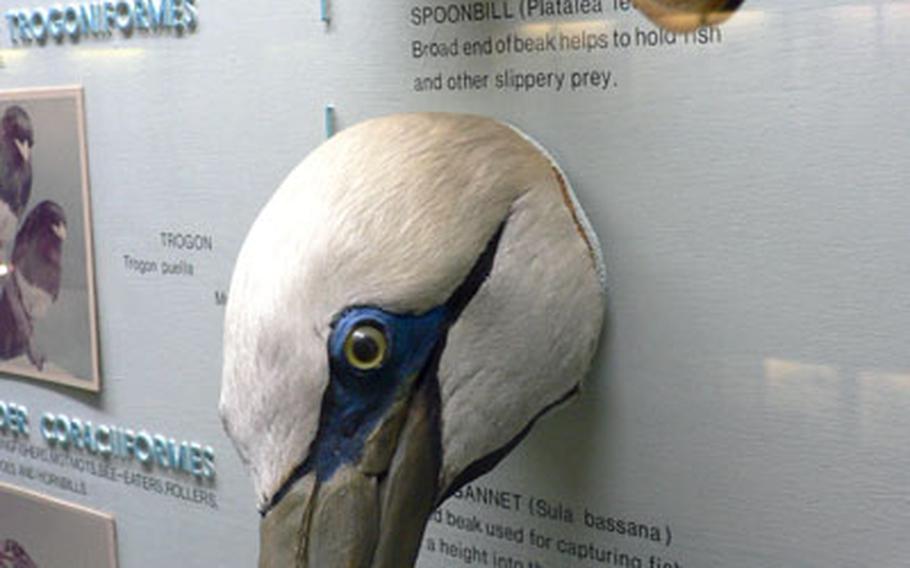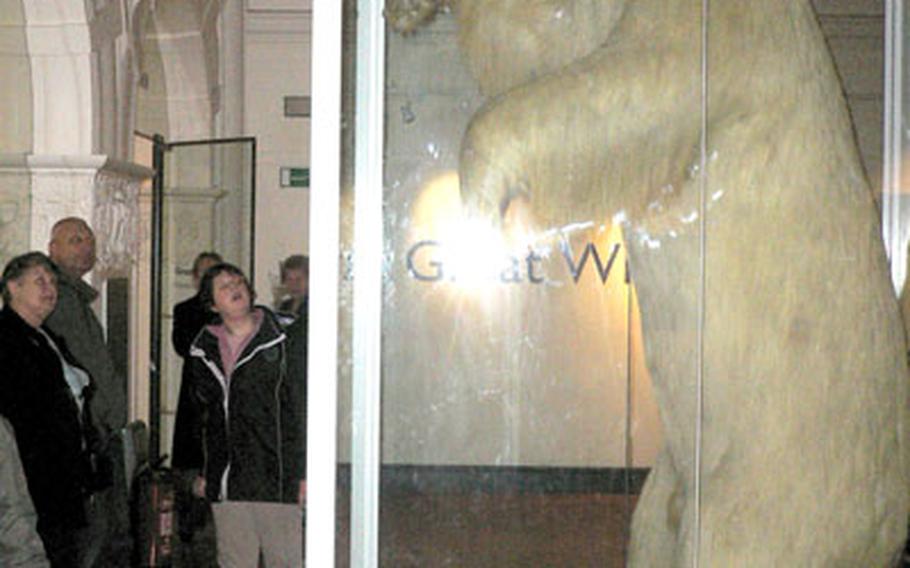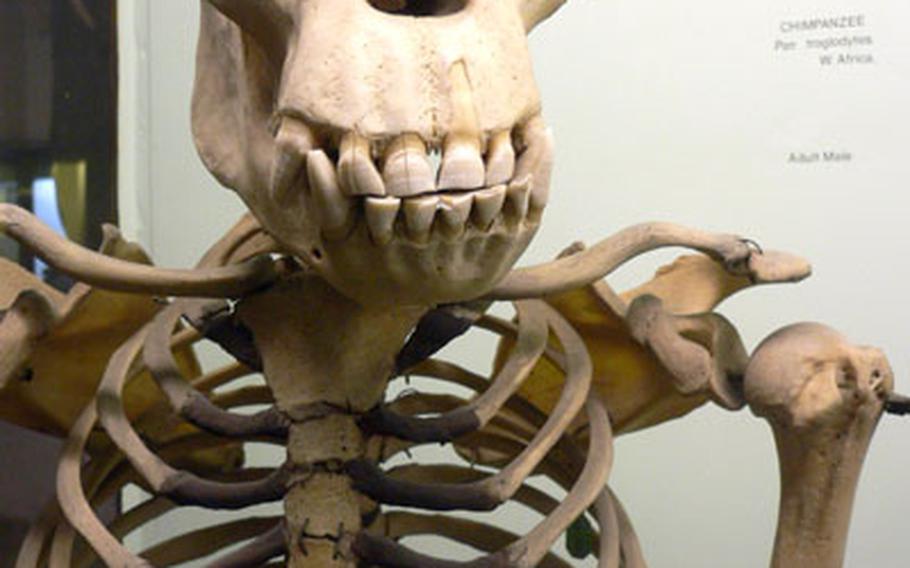 Apparently, polar bears are huge.
Not just big like grizzlies or pandas or the one from the "Jungle Book," but tall enough to dunk without jumping, holding the ball in a hubcap-size paw.
If you see the creatures on TV, it can be hard to grasp just how big they are. But standing next to the central feature of the visiting exhibition at the Horniman Museum in south London can give you a pretty good idea.
The feature is a stuffed bear, standing on its hind legs with its front legs outstretched, wrists bent, as though its dance partner were about to show up when the fatal bullet struck.
It's part of an exhibit called "Great White Bear," featuring a project titled "Nanoq: flat-out and bluesome," by an Icelandic woman and a British man who tracked down all the stuffed polar bears in the United Kingdom and then photographed them. There are about two dozen photos in all.
The exhibit's theme might sound a little offbeat, but it is par for the course for the Horniman, a hodgepodge of a museum located a few train stops south of the downtown area. It's an unusual jumble of galleries that includes such things as displays of preserved animals from around the world and an interactive dinosaur walk-through, to a hall of African art, a musical instrument room and an aquarium.
The museum's newest and most in-demand exhibit is the "Walking With Beasts" attraction from the British Broadcasting Corp. series of the same name. The temporary show — on display through November — is a colorful and engaging display that includes animatronic models of prehistoric creatures.
It's also about the most modern piece at a museum that otherwise feels very much like what it is: the fruit of a private collection started about 150 years ago by a British gentleman.
That heritage means many of the specimens in the natural history area look as old and threadbare as they are, with thinning patches of fur or feathers, often mounted in basic, static positions.
Some of the animal displays are also painfully under-lit, causing visitors to lean in and strain to see a stuffed dog's head or embalmed chipmunk, but others are done well, with exhibits showing the evolution of species with well- preserved specimens.
The Natural History Museum, it isn't. But the museum does have some unique things going for it, such as its newly refurbished aquarium where jellyfish, seahorses and four-eyed fish amble around at kids'-eye level.
Despite its antiquated nature, the Horniman is an unmitigated hit with kids. With English schools on break in early February, the place was crawling with tykes running around, screaming, pointing, crying.
For solace, if the adults need it, there is also a public garden on the grounds.
On the QT ...Directions: By public transportation, the best way to get around London, go to either London Bridge or Waterloo stations and pick up a National Rail train to Forest Hill station. From the main entrance of that station, go straight up the hill on London Road for about one-half mile and the Horniman is at the top. Local buses stop adjacent to the museum.
Times: Open 10:30 a.m. to 5:30 p.m. daily, with the garden open 7:30 a.m. to sundown Monday through Saturday and 8 a.m. to sunset Sunday.
Costs: Entry to the museum is free, but charges for special exhibits can apply. "Walking with Beasts" costs 4.50 pounds for adults, 3 pounds for concessions, 2.50 pounds for children over age 3. A family ticket is 12 pounds.
Food: The museum has a small cafe near the main entrance with basic drinks and snacks.
Information: For more information, including details on upcoming exhibits and events, visit: www.horniman.ac.uk/
— Ben Murray
---
---
---
---