London gallery puts spotlight on Dylan's art on canvas
by
John Taylor
March 18, 2010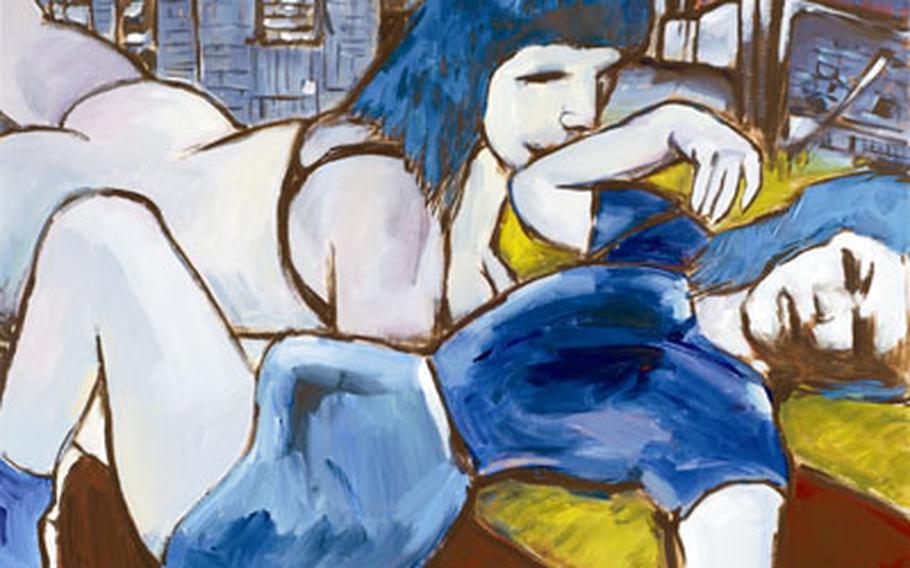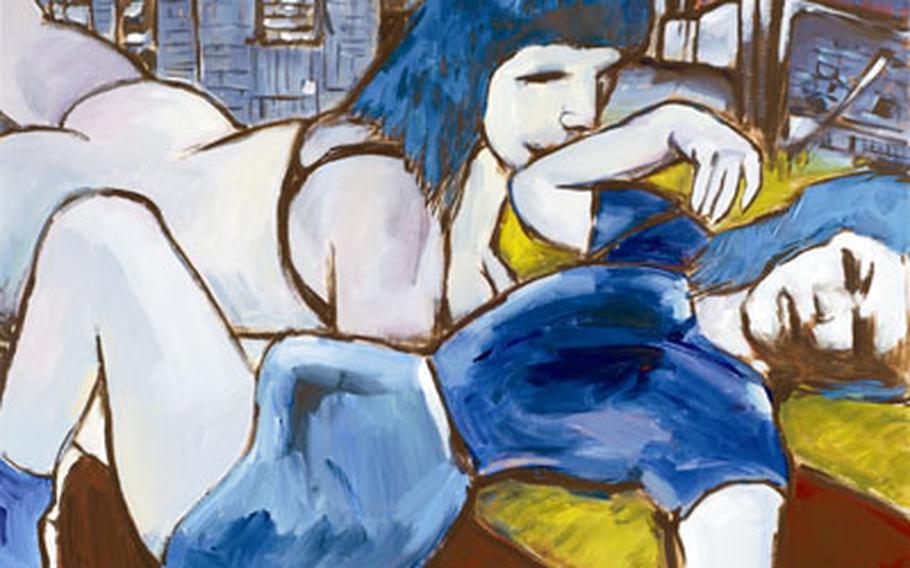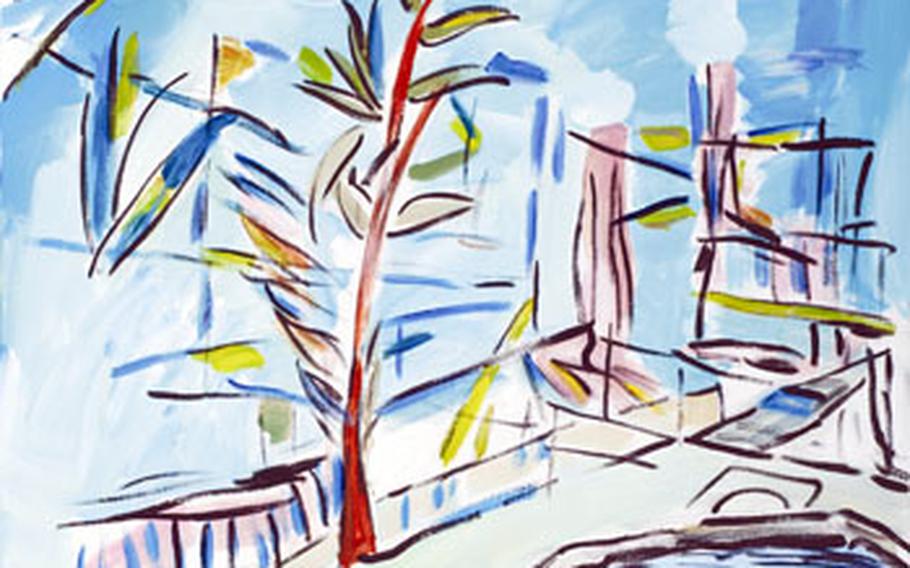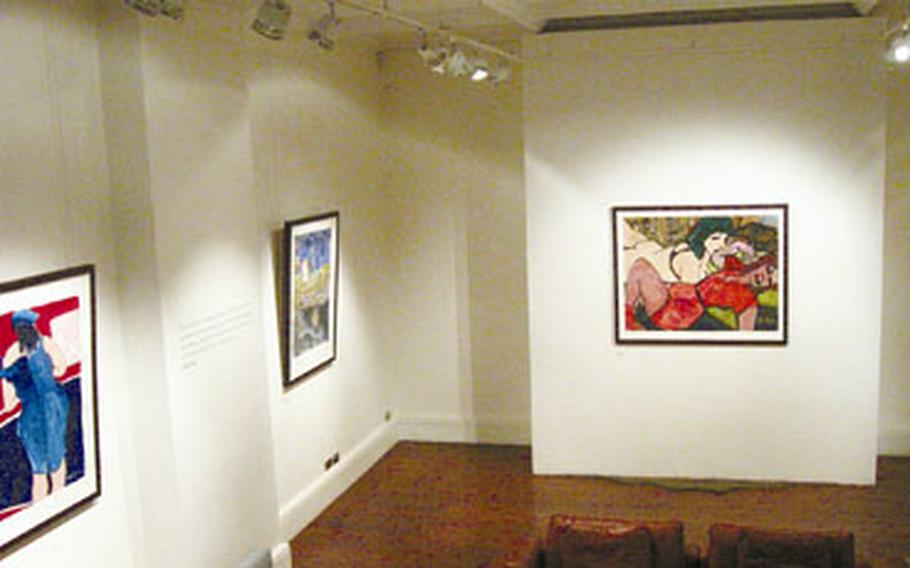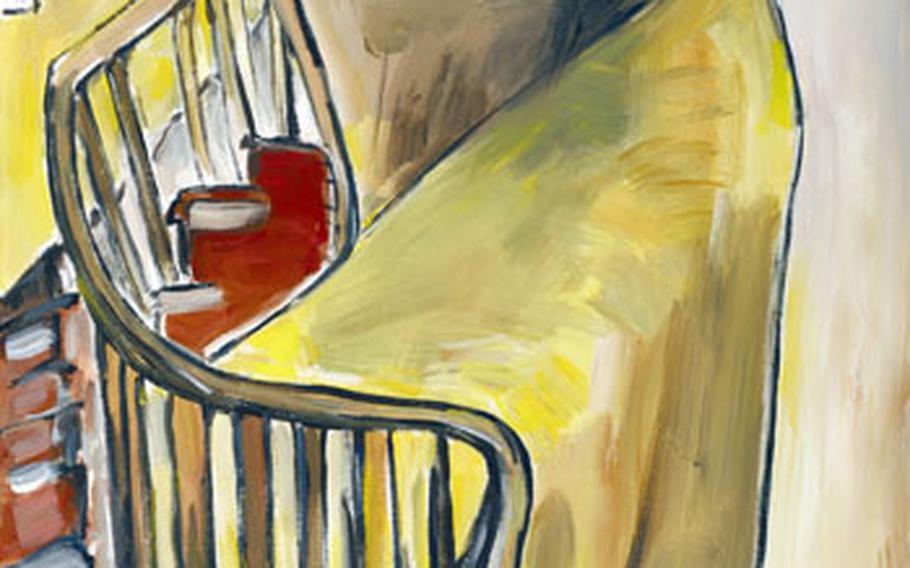 As a musician, Bob Dylan creates images through words, sounds and rhythms. As a painter, he does the same with watercolors and paper, oil and canvas.
And while his landscapes and portraits won't make you forget the Dutch masters, remember that Rembrandt couldn't have written "Mr. Tambourine Man" or lines like "hot chili peppers in the blistering sun."
The Halcyon Gallery in London is currently showing — and selling — a small collection of Dylan paintings. The artworks are the continuation of a project begun a few years ago in which multiple prints were made from drawings Dylan did between 1989 and 1992 while on the road. He then painted them, using watercolors and gouache, a thicker, heavier paint.
The painted prints, first shown in Chemnitz, Germany, in 2007, went on display at the Halcyon the following year.
In the introduction to "Drawn Blank," the book from which the prints were taken, Dylan said the drawings were sketches for paintings he intended to finish. Now the Halcyon is showing some of those paintings, both large watercolors and oils, in the exhibition called "Bob Dylan on Canvas."
In the collection, there are about a dozen paintings, selling for between 85,000 pounds and 450,000 pounds (about $132,500 to $700,000).
In addition, the gallery also has some remaining prints that it archived from its earlier exhibit. Two previous collections of graphics were sold out and the gallery is calling this one of the last chances to buy an original Dylan print. They'll set you back a lot less — starting at around 18,000-20,000 pounds.
Even though the gallery is selling the works, browsers who just want to look are also welcome. On a recent Monday afternoon, a gallery staff member met us at the door, showed us the paintings and talked about them. He then left us free to move through two rooms for 15 minutes or so to look at the works on our own as he talked with other visitors.
While there was never a crowd in the gallery, there were always a few people and at no time were we pressured to buy or leave. It might have helped that we had seen the Chemnitz exhibit and knew what he was talking about, but it appeared to me the staff members were courteous to all who stopped by.
The large paintings, some of them 3 by 4 feet, include travel scenes — railroad tracks running off to the horizon, sailboats in a bay, empty tables at an outdoor cafe — and people Dylan could have met at a hotel bar or in the room next door.
Public displays of artwork are not new for Dylan. He painted the cover for The Band's "Music From Big Pink" in 1968 and for his own "Self Portrait" album in 1970. Neither are multiple versions of the same work, be it a print of a song: Anyone who has been to Dylan concerts knows he seldom does a number the same way.
So, while these canvases are not really another side of Bob Dylan, they do give a more complete picture of a multitalented artist.
Know and Go"Bob Dylan on Canvas" will be at the Halcyon Gallery through April 10. The gallery is at 24 Bruton Street in Mayfair, one of the posher parts of London. The nearest Tube stop is Green Park.
The gallery Web site, which includes information about the gallery and its various shows as well as details, a catalog and various media reports on the Dylan exhibit, is www.halcyongallery.com.
There is no admission charge, but remember that it is a private gallery so don't overstay your welcome.