Liège: Savor the flavor of a Belgian market
by
Michael Abrams
November 27, 2003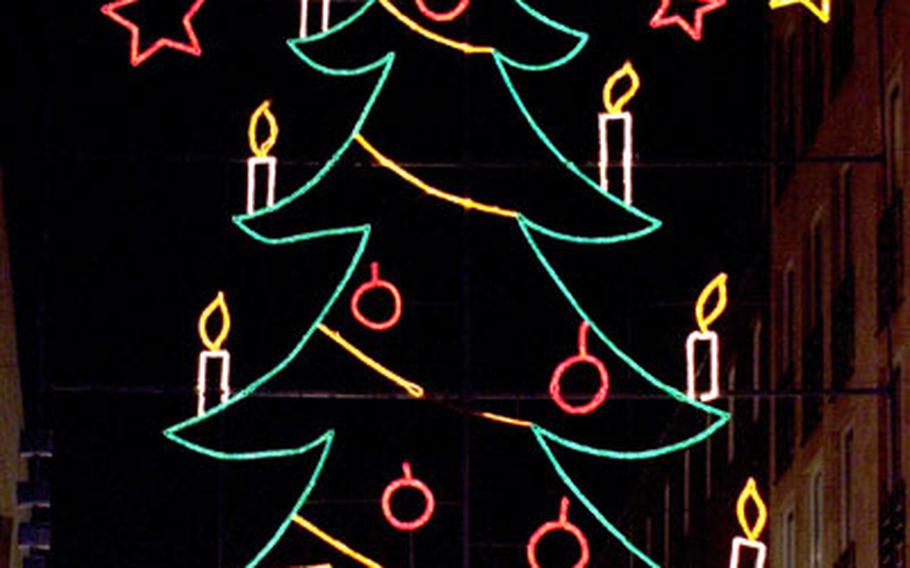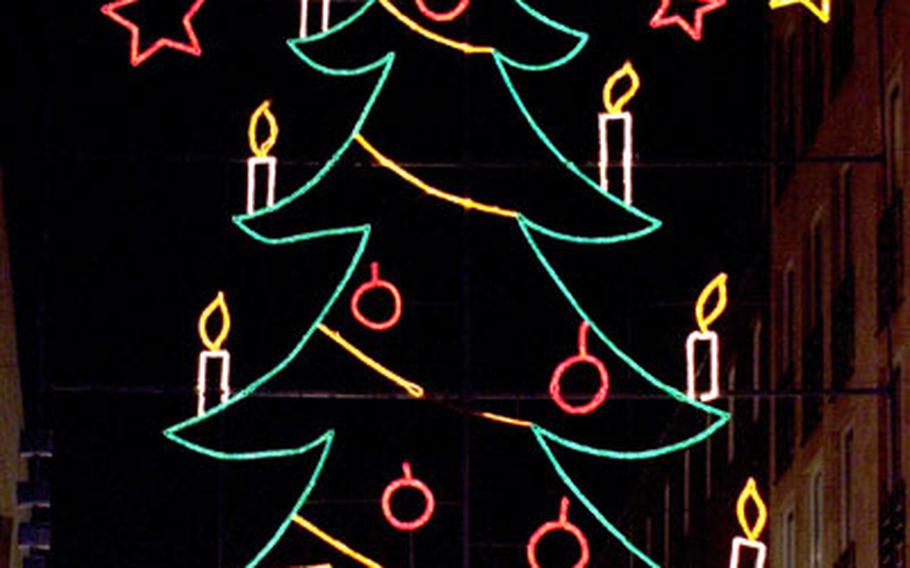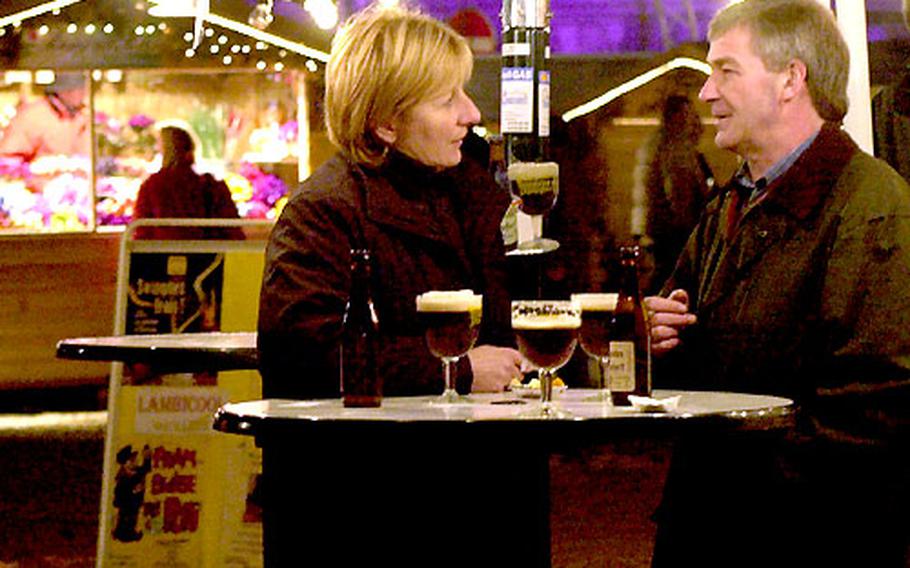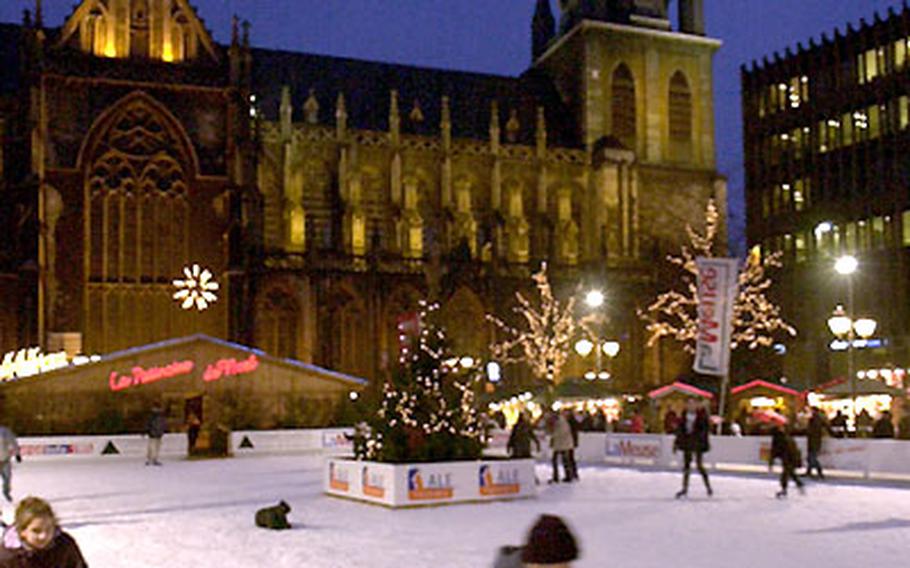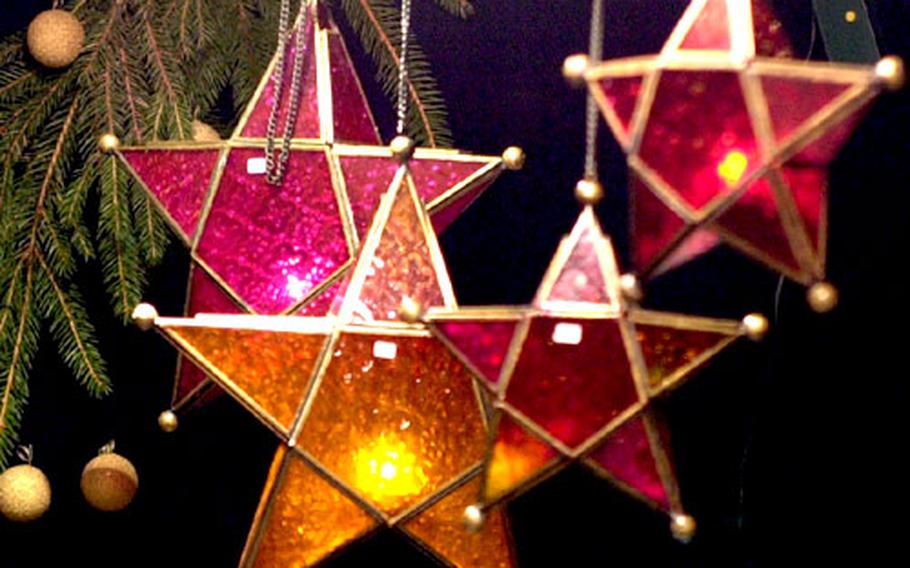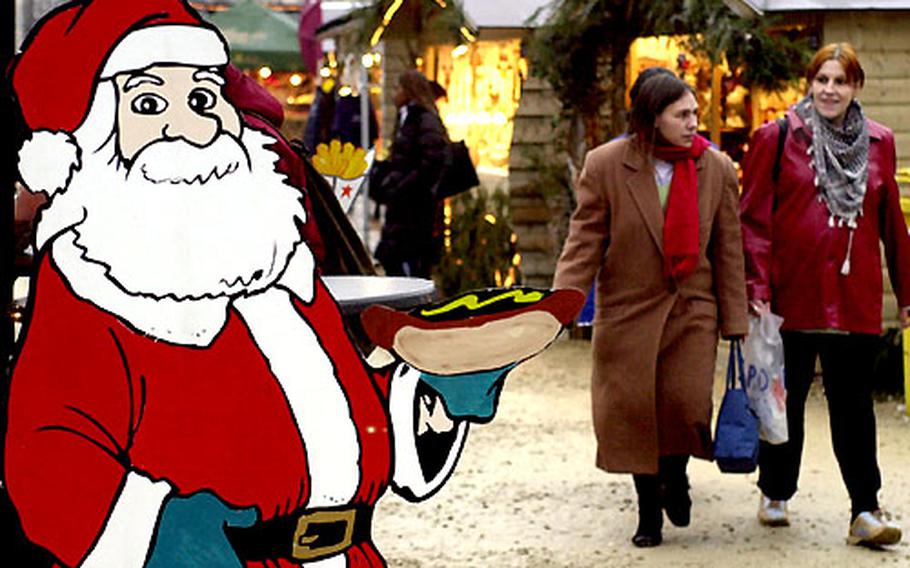 If you are familiar with German Christmas markets, at first glance, the market in Liège, Belgium will look pretty much the same. Wooden huts on a city square, decorated with Christmas lights and pine branches; the smell of hot spiced wine and sausage wafting through the air.
On second glance — and smell — you notice something a little different. It's not quite the same aroma, there is a whiff of cheese and a trace champagne riding the wind, and instead of stands selling pots and pans, Christmas decorations and underwear, most of them are dedicated to food.
This is not to say that you can't shop here, you can. You'll find the quintessential presents from Belgium, lace and chocolate, but also hand-blown glass, wooden toys, jewelry and silk scarves.
It seems, though, that most of the people come to eat, drink, meet friends and be merry.
Liège is in the Francophone area of Belgium, and it would appear that its citizens not only speak French, but also have a French palate.
Oysters and champagne, foie gras and Sancerre wine, Munster cheese and Edelzwicker wine from the Alsace are served here. But the Belgian specialties do not come up short either: there are waffles served with powdered sugar, dried ham and sausages from the Ardennes and strong, dark Trappist beer to be tried.
There are three areas in Liège where the Village de Noël, or Christmas village, takes place: on Place du Marché, Place St. Lambert and Place Cathedrale, with 155 huts spread between them.
Place St. Lambert and Place du Marché are across from each other. Along St. Lambert, two long rows of the wooded cottages stand face to face, and it here where most of the shopping is done. Most of the food stands are on du Marché ( the market place). It is paved with gravel, so when wet, it is a bit muddy.
The Place Cathedrale, as the name indicates, is in the shadow of the Liège cathedral. On the square there is an small ice-skating rink surrounded by — what else? More huts, selling more food. Watch the kids skate by as you sip a mug of vin chaud, as the hot spicy wine is called, and think about what presents to buy for family and friends.
You will probably have a harder time deciding what to eat at Liège's Village de Noël.
If you go to Liège ...
Where: Liège, known as Luik in Flemish and Lüttich in German, is in eastern Belgium, southeast of Brussels on highway A3/E40 and east of Mons on A15/E42. It is also southwest of Maastricht, Netherlands, and west of Aachen, Germany. Trains run regularly from Brussels to Liège.
When: The Christmas market, or the Village de Noël, as it is known locally, starts this Saturday and runs through Dec. 28 on the Place du Marché, Place St. Lambert and Place Cathedrale in downtown Liege. It is open from 11 a.m. to 7 p.m. Monday through Thursday and until 8 p.m. on Friday. On Saturday and Sunday it is open from 10 a.m. to 8 p.m.
Additional information: Details on the Christmas market in French at www.infomanif.com/agenda/detailann.php?varech=lo5qs0si. The city's Web site is www.liege.be, but it does not have much information on the Christmas market.
— Michael Abrams