Leipzig: City offers glimpse into Soviet-era East Germany
by
Karen Bradbury
March 22, 2007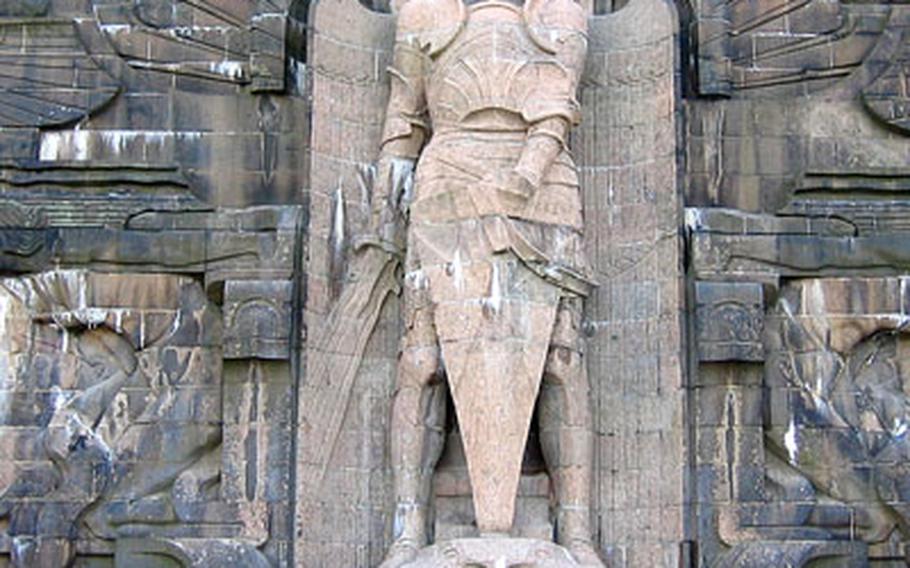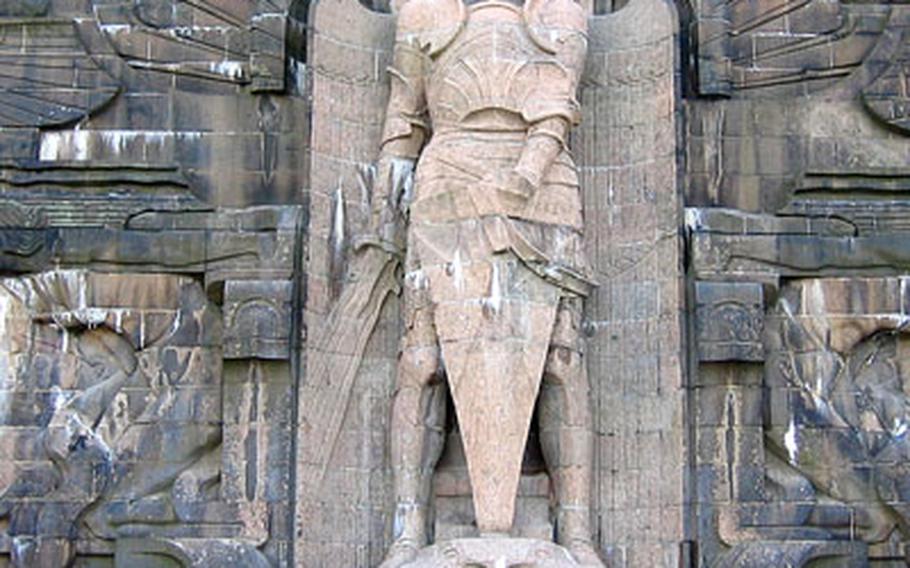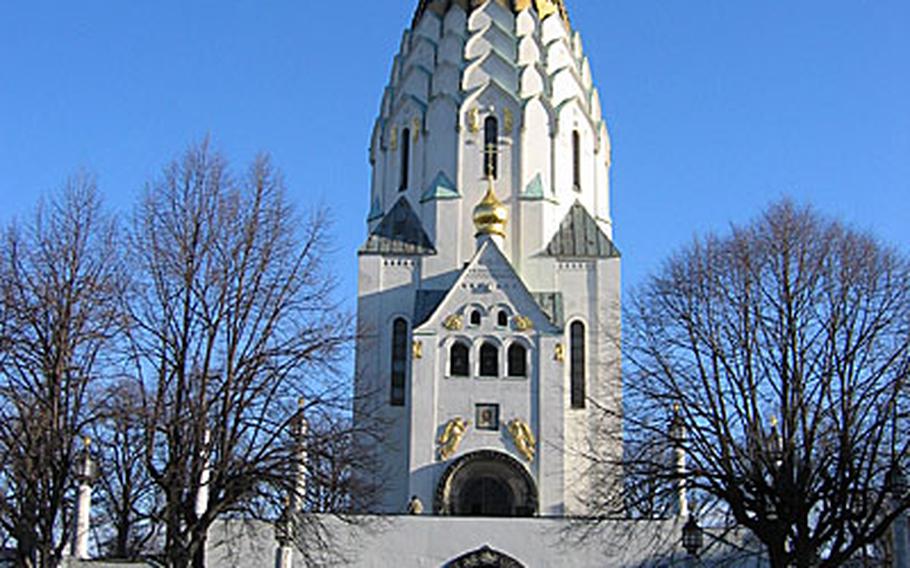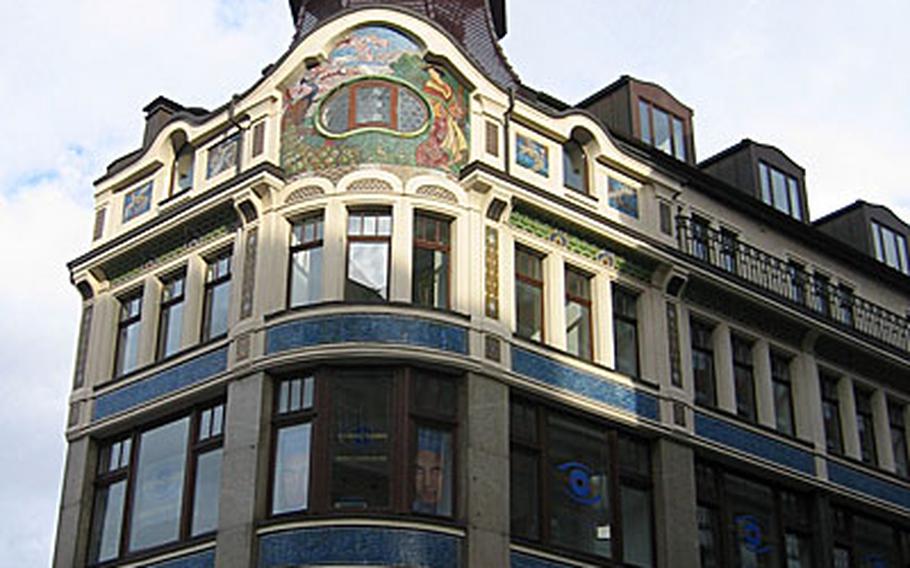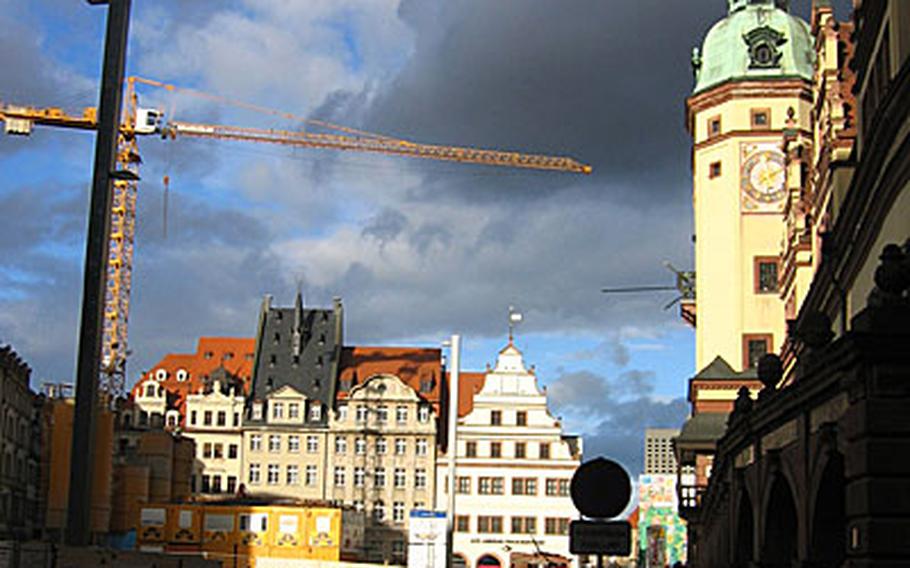 A free weekend in the late-winter, in-between season leaves you wondering what to do. It's tempting to just hunker down in the living room with a good book or DVD. But there are many good reasons to venture out. Deutsche Bahn offers discount fares, and hotel prices remain low. And crowds? No worries there, either.
I was looking for a destination that could fill a weekend but wouldn't leave me feeling that I'd only scratched the surface of the place. And because weather can be iffy this time of year, I sought a place heavy on indoor pursuits.
With these factors in mind, I chose Leipzig, Germany. Leipzig can be reached from the Frankfurt-Main area by ICE train in just under four hours. It's a place of just over half a million inhabitants, and when Germany was divided, it was East Germany's second-largest city. Its wide marketplaces and grandiose avenues, flat topography and larger-than- life buildings are ideal for exploration at a relaxed pace.
And even though the skies were mostly gray, they somehow complemented the distant smokestacks and the city's architectural landmarks, particularly the gray- stoned Neues Rathaus.
Learning more about life in former East Germany was a priority on this trip. So, first stop was the Museum in the "Runde Ecke," or Stasi Museum. Founded in 1990 in the building that once housed the German police, the place evokes a not-too- long-ago era when nothing was as it appeared on the surface and citizens reported on fellow citizens.
The facility's peeling linoleum floors, dim fluorescent lighting, yellowed walls and signs handwritten in black marker on cardboard are anything but slick, but they effectively captured an essence of how it might have felt to be summoned there.
Among the displays are a replica of the office of a nameless, faceless bureaucrat, with stacks of binders and file cabinets. Others include a school bulletin board exhorting the upcoming generation to choose the Stasi as a career path; a room devoted to the elaborate, almost comical disguises donned for pursuits of espionage; a Spartan holding cell for detainees; bugging devices, equipment for opening and examining mail; and the machines that churned into action to make pulp of the file cards and paper trails left by the organs of repression in late 1989.
The museum's printed English-language guide was adequate, but a solid grasp of German would have brought a deeper understanding of the exhibits.
For more on the city's past, I headed to the Leipzig Forum of Contemporary History. The contrast between the two museums couldn't have been greater. This place is slick, its surroundings contemporary, the exhibitions surrounded by glass. Here there are maps illustrating the zones of occupation in post-war Germany, posters of the newly rising Socialist Unity Party, or SED, photos of the wall going up in Berlin, and daily East German life in the decades that followed.
My favorite exhibit was a poster exhorting the Germans to learn how to work more productively, in the style of their Soviet overlords. There's also a Trabant, packaging from some of the consumer goods produced in East Germany, some mighty ugly plastic toys, '70s album covers of East German musicians, scale models of factories missing only the noxious smoke plumes, a model of a glider used in an escape attempt, graphs showing how many individuals managed to emigrate annually, and photos showing how selected families were living at the 10-year anniversary of the fall of the wall.
The printed English-language overview of this museum failed to bring to light all the fascinating topics covered, so even though I am no fan of guided tours, those seeking more than a impression of the place should arrange in advance for a tour guide.
It's not all history, though. Coffee lovers can rejoice: Leipzig has a long and illustrious history of coffee culture, with several coffee houses surviving in their original surroundings.
For a deeper understanding of coffee's cultural significance, visit the Museum Zum Arabischen Coffe Baum, with its displays of old grinding machines, representations of coffee drinkers in elegant salon settings, and — my favorite — antique porcelain coffee cups. Coffee Baum claims to be Europe's oldest surviving coffee house continuously in operation, but there are lots of other cafes done up in classic old-world style to visit.
Shopping rounded out the day. In addition to the typical chain outlets found throughout Germany, there were many porcelain shops, although I was informed that Leipzig itself has none of its own production. There's certainly no shortage of the swank, with plenty of jewelers, purveyors of fine fabrics and chocolatiers. The courtyard of the main train station boasted hundreds of shops, from fast-food to flowers to top-name apparel — plus a temporary World Press photo exhibition. A big bonus: Many of these places are open on Sundays, too.
The next day was devoted to urban hiking. The Völkerschlachtdenkmal, or Monument to the Battle of Nations, is about an hour's walk from the center, and visible long before you reach it.
Overlooking a reflecting pool, the 300-foot-tall monument occupies a site near where Napoleon's command post stood during the Battle of Leipzig in 1813. Although currently partially shrouded in scaffolding, it's an imposing sight. Those with more time can visit the monument's museum.
My walk back to the city center took me through what had served as the convention center — Messe — in the previous era. The once-grand pavilions have since been taken over by commercial enterprises. There's a carpet shop, an ice arena and a grocery store, and, on the Sunday I passed through, a general feeling of wind- swept abandonment.
My eye was drawn to a ruby-colored star perched high atop a spire, perhaps a replica of one you'd find on the Kremlin in Moscow. The star still gleams, but the building on which it sits needs a coat of paint, and hardly resembles a landmark from a tourist's must-see list. Closer to the city center, I passed an impressive Russian Orthodox church in a much better state of repair.
The Museum der bildenden Künste, or Museum of Fine Arts, was my next stop. Although its collection harks as far back as 1837, its new home, a gleaming box of glass and steel, was completed only in 2004. It holds more than 3,000 paintings and sculptures, not to mention 55,000 drawings and graphic reproductions. The organization is unusual: You won't find, say, all 17th-century Flemish painters within a single given area, and you will find yourself looking for the common threads between the paintings exhibited in a single hall. On some level, I liked this, having to work for my art.
I rounded out my stay with a visit to the Thomas Church, notable for housing the tomb of composer Johann Sebastian Bach and having one of the most steeply pitched roofs in Germany, and a brief stop at the St. Nicholas church, with its jaw- droppingly gorgeous pastel interior.
The latter claimed a place in history in 1989, when Stasi members sent in to break up a service instead joined the protesters. For this and other peaceful acts of defiance as East Germany met its demise, the city of Leipzig earned its nickname as "the city of heroes." That history is visible today and very much a part of the aura of the city.
As my train departed Leipzig and gathered speed through the countryside, I was struck by how many villages near the city looked forlorn and forgotten. What obviously were once beautiful residential buildings were now covered with graffiti and had their windows smashed. Factories that probably were operating two decades ago looked as though they were last used in the 1940s.
The contrast was clear. Although it's obvious the countryside needs more time, investment and love, at least one of the urban hubs of eastern Germany appears to be thriving.