Legoland: Land made of more than 50 million Lego bricks
---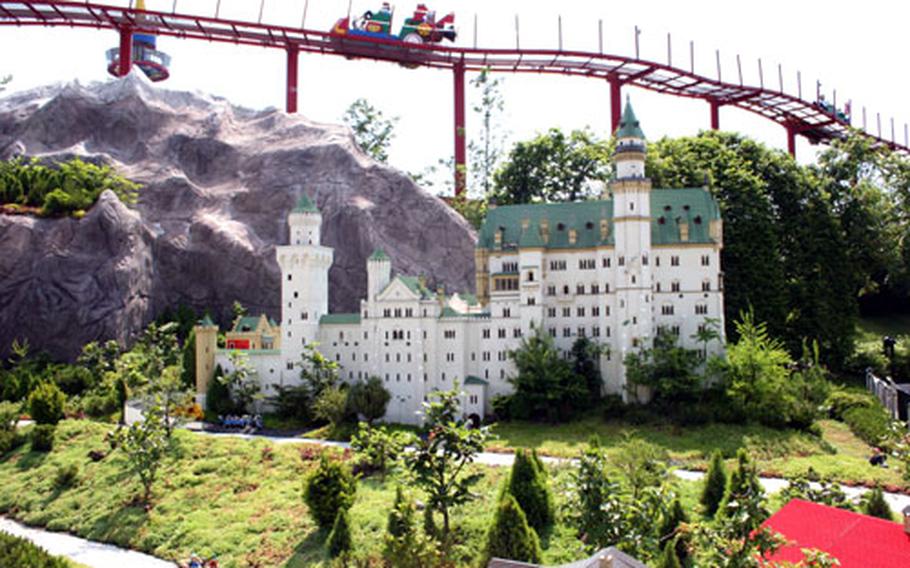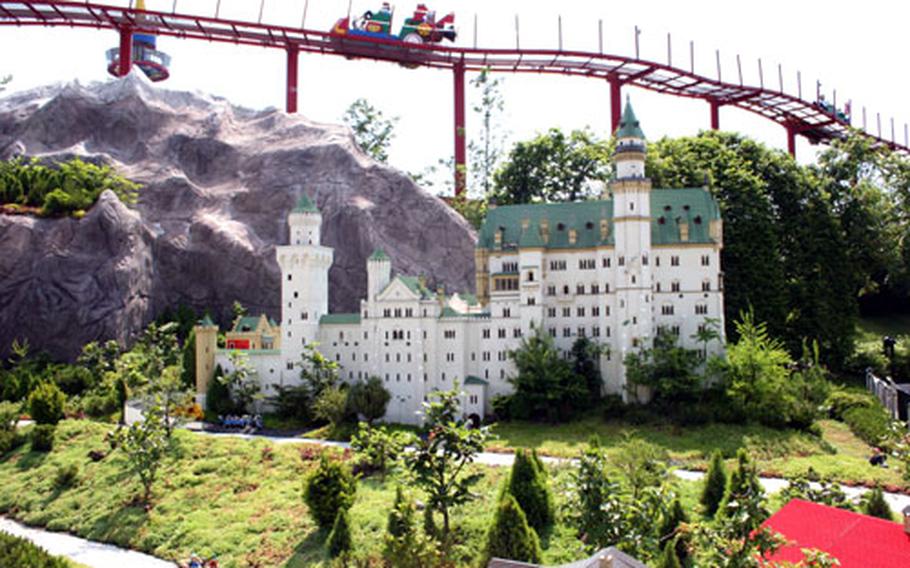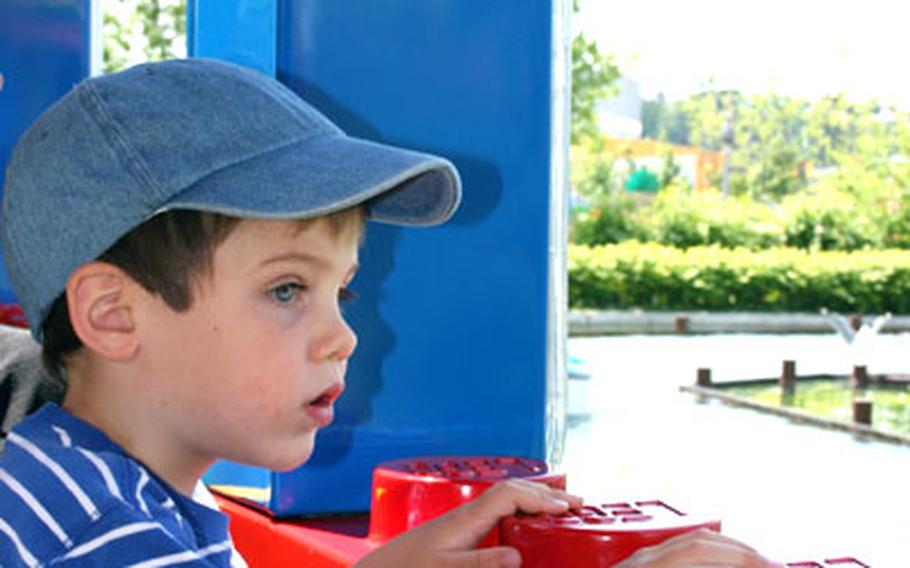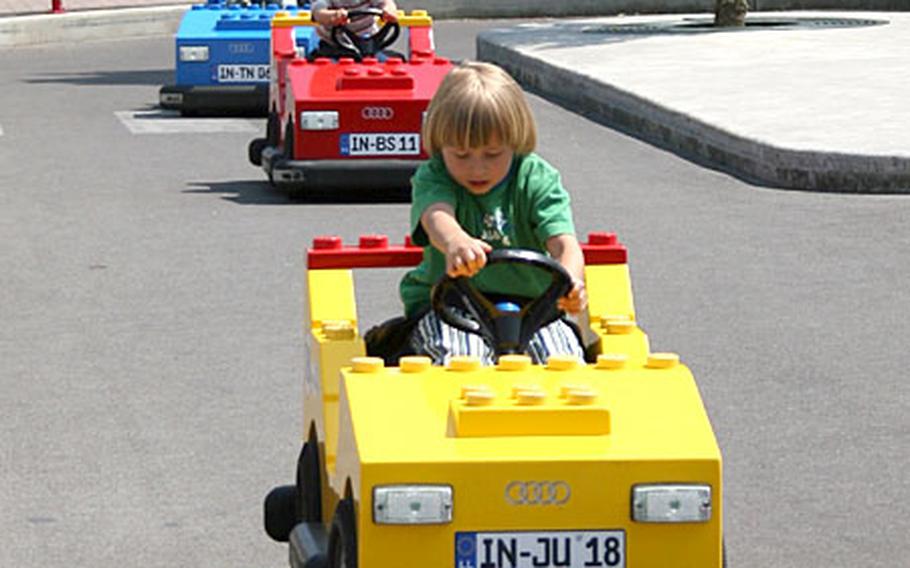 Legoland's name says it all.
The German version of this amusement park chain is just that — a land made of more than 50 million Lego bricks.
The park — just off Autobahn 8 near the village of Günzburg, between Stuttgart and Munich — is not large and can be covered in just a couple of hours. But there are dozens of rides, Lego displays, a live stage show and other activities for kids from preschool to preteen. Any kid who likes Legos will have fun here, and will probably want to linger at the many play areas and Lego building stations.
"It's a philosophy of hands-on, minds-on, being that we involve the children in the park and the attractions," said Marion Moorman, a spokeswoman for Legoland.
Legos are what set this place apart from other amusement parks. Walk into the park and go straight ahead to see miniature replicas of some of Europe's most famous places including Berlin, Munich and Venice. There is also a replica of Germany's Neuschwanstein Castle constructed from more than 300,000 of the interlocking blocks.
Many of the displays include moving parts — buses, Ferris wheels, ships and airplanes — that will fascinate children and adults alike. Kids can control some of the vehicles with joysticks set up around the displays.
As for rides, there are a couple of small roller coasters, boats, cars, gliding airplanes, tea cups, a train ride around the park and several others.
None are real screamers on the scale of Six Flags or Busch Gardens, and many have minimum age and/or height requirements. Still, there is something for everyone.
Moorman said the park's target audience is families with children ages 3 to 13, but it's most fun for younger kids. She said the park has recently added a few attractions — including a ride based on the Lego Bionicles product line — to interest older kids.
One of the most popular attractions is the Legoland driving school, where kids ages ages 7 to 13 get a 10-minute driving lesson, then 10 minutes on a driving track with electric-powered cars that can travel 9 kilometers per hour. At the end of the session, each child gets a personalized drivers' license.
The driving school is one of only two attractions that are not included in the admission price. The other is panning for gold. Both cost an extra 3 euros.
Driving schools are held periodically throughout the day. Reservations should be made when you arrive at the park.
A cool ride for children ages 8 and up (or 4 and older when accompanied by an adult) is the Kids Power Tower, in which kids are strapped into a seat and use a rope to pull themselves up a tower, then let go and slide back down.
The Lego Fabrik (factory) is a look at a mini-Lego assembly line. Everyone who walks through the short tour gets a free Lego block, and there is a shop next to the factory that sells Legos by the kilogram (there's also a larger Lego store near the entrance. Of course, prices are high, but the selection is great).
A highlight for the preschool/elementary set is the giant ship-themed playground with climbing ropes, tunnels and slides. The Adventure Playground, for slightly older kids, is even more dramatic.
Toddlers and young preschoolers aren't left out. There is a special play area for them, filled with larger-size Lego blocks, playhouses, a barn, a store, slides and a train.
On hot days, there is a small water play area that includes spigots and spouts. The water is ice cold, and the kids love it. A 3-year-old can easily entertain himself here for an hour.
Older kids can cool off on the log flume or the Aquazone Wave Racers, boats that race through cold water and spray riders and bystanders alike.
Cathryn Breen-Carlsson, who lives in the Stuttgart area, recently bought an annual pass to Legoland for her 3-year-old son, Ryan. She said she appreciates the fact that the playgrounds and attractions are designed with both kids and parents in mind.
The playgrounds are mostly enclosed, so parents don't have to worry about the kids running off, and there are plenty of benches and sitting areas for parents.
"I would say the best thing is the diversity of the playgrounds for the different ages, and activities for the kids like the water play and the houses to climb in," she said.
The toddler/preschool play area is next to one of the park's restaurants, this one offering pizza and pasta. Also here is a baby center with a changing station, a microwave oven, bottle warmers, diapers, baby food and other supplies.
There are several other eateries and snack bars scattered throughout the park, both indoors and out. You can also bring in your snacks and a picnic lunch.
Legoland holds several special events throughout the year, including concerts, late-night openings and theme weeks.
In Europe, there are also Legoland parks in Denmark and Great Britain. Go to the Legoland Deutschland Web site for more information on all of them, including directions, ticket prices, special events and details on the attractions at each location.
Jan Wesner Childs is a freelance writer living in the Stuttgart, Germany, area.
---
---
---
---