Koblenz: Horticultural show puts plantlife in the spotlight
---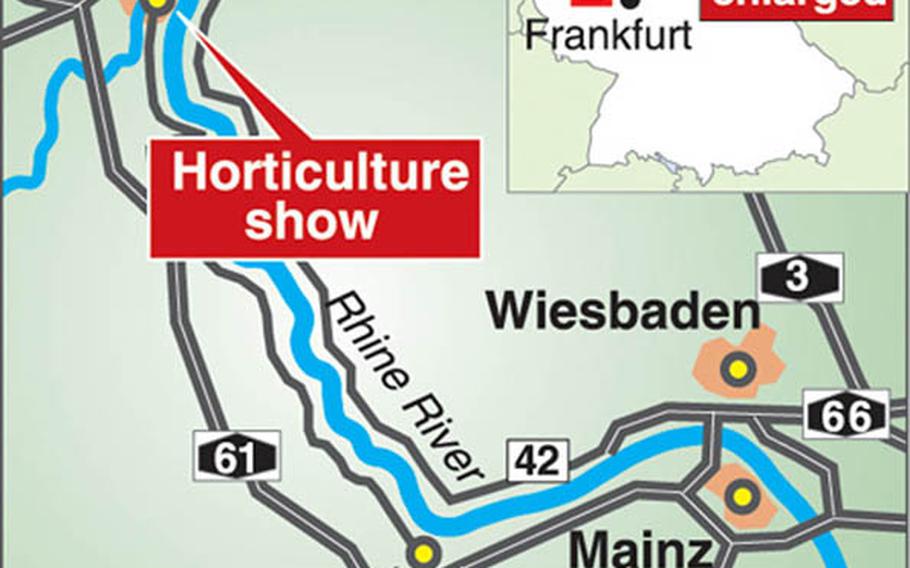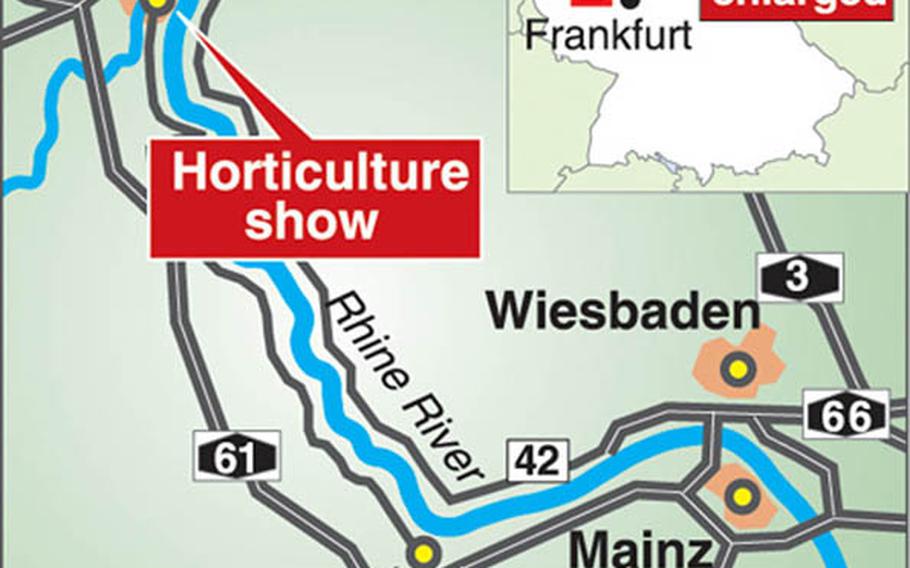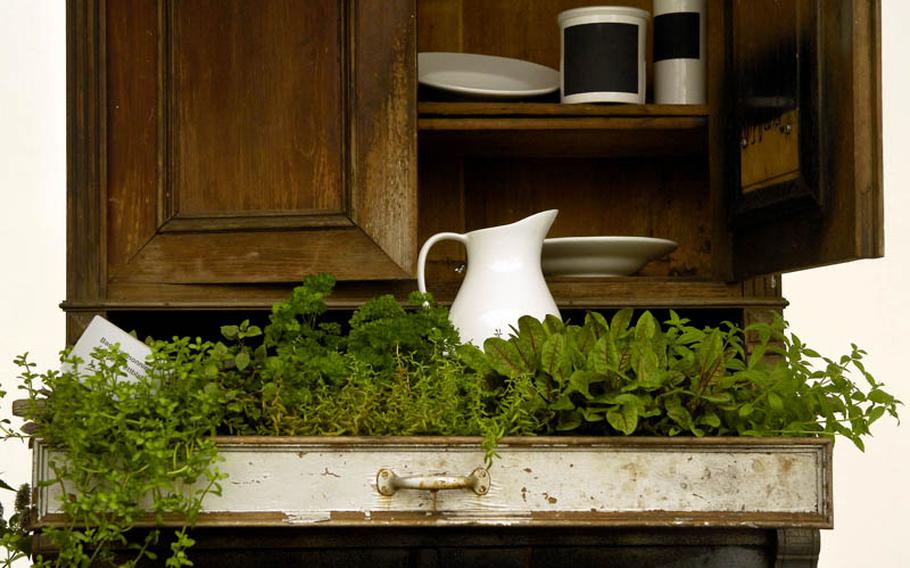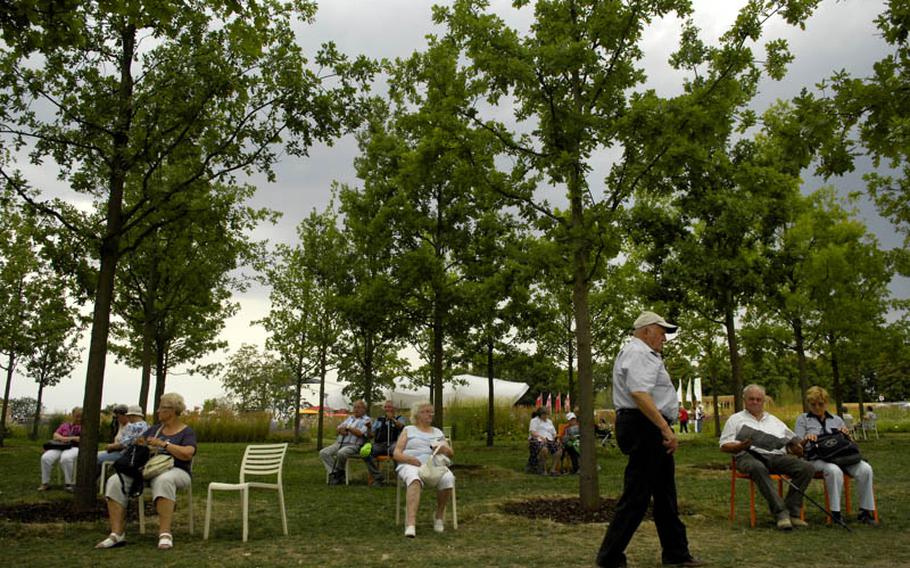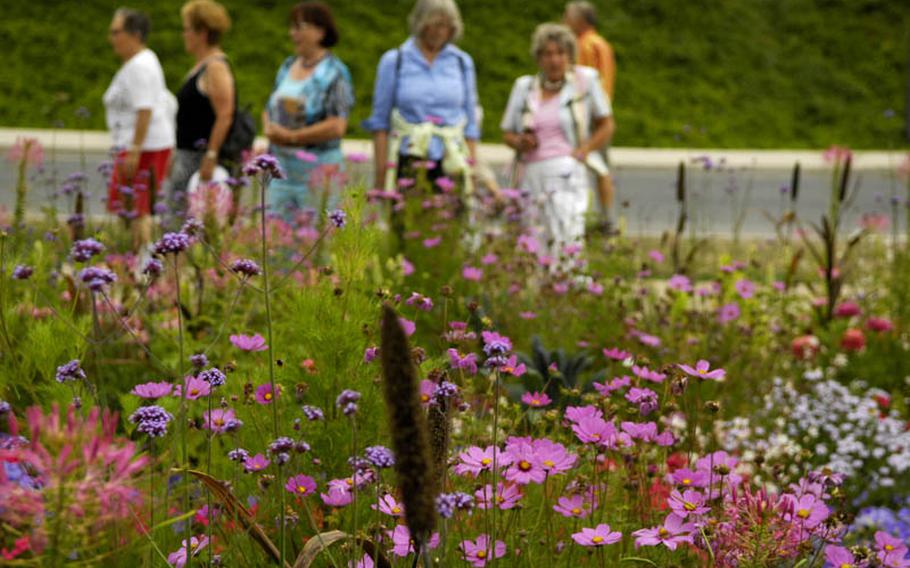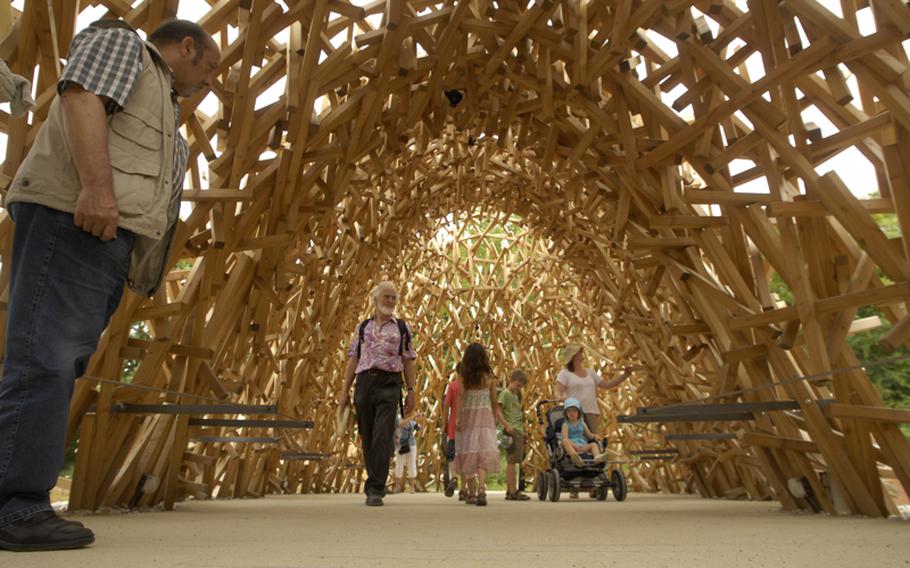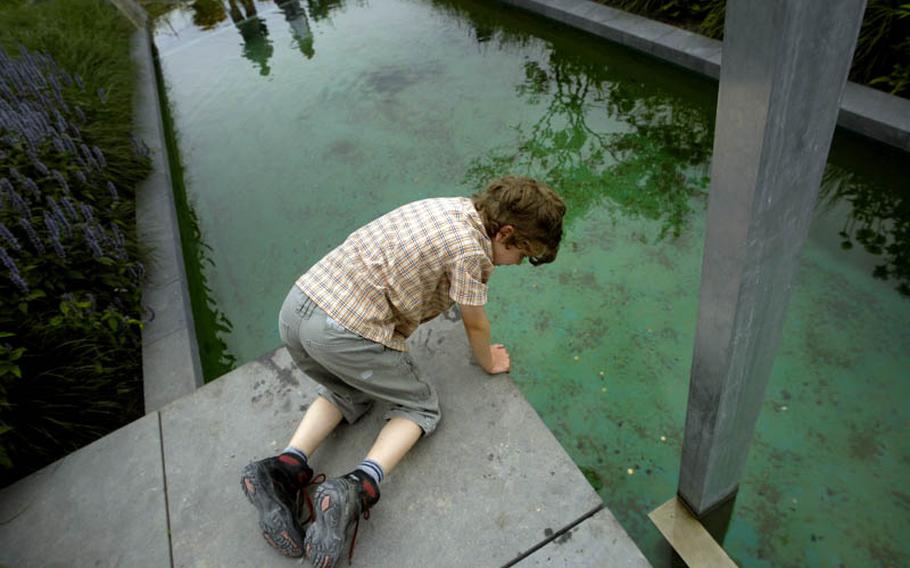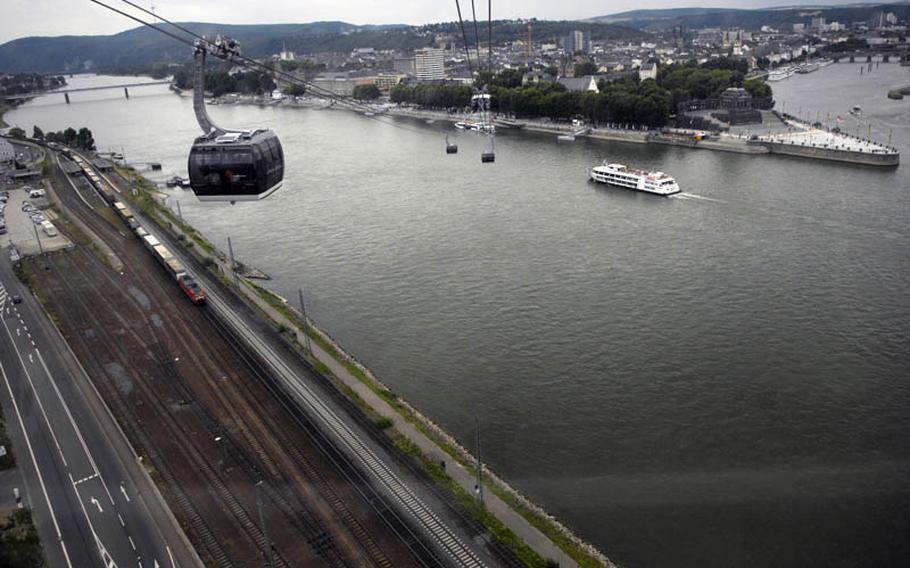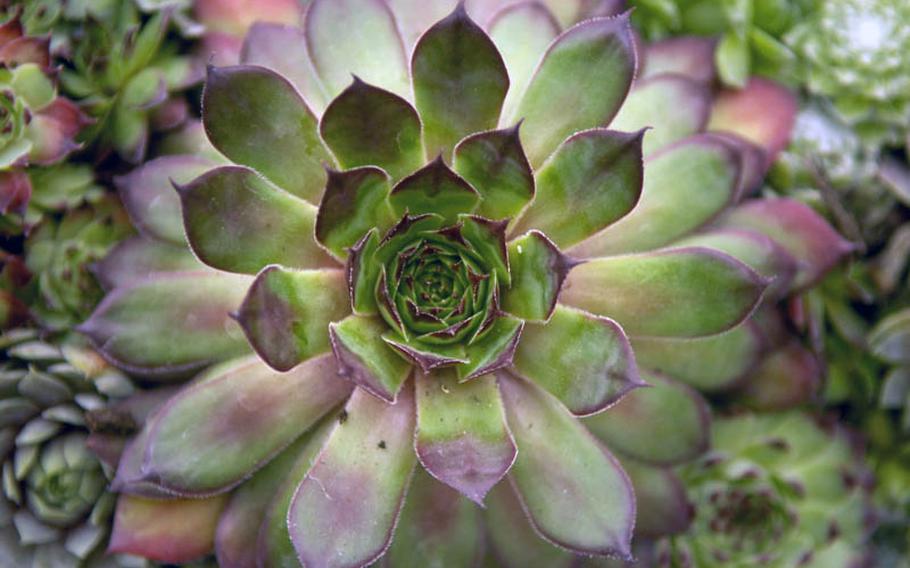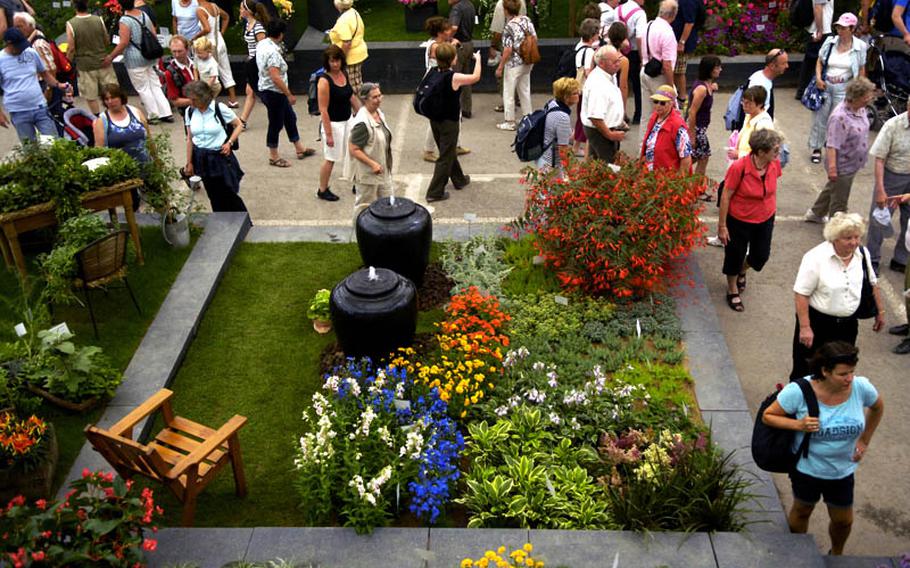 Chances are you've seen her sweet face prominently emblazoned on posters in or near your town, if you live in Germany, of a young girl gripping a wedge of watermelon. The posters serve notice of the latest biennial bow to perhaps one of the most popular hobbies on God's green earth — gardening.
From now until mid-October, Koblenz is in full bloom as it plays host to the federal horticulture show — Bundesgartenschau — also known as BUGA.
"The main theme this year is change," said Henning Henn, a BUGA employee, "from something historical to something new."
Koblenz is an appropriate site, since it's one of oldest settlements in Germany. Located at the confluence of the Rhine and Mosel rivers, the city is a blend of new and old. That attribute is underscored as visitors ride modern cable cars over the Rhine toward the old cliff-top fortress of Ehrenbreitstein, the largest of three venues used for this year's garden show.
Visitors to the show most likely will spend much of their time here on the hill, where Europe's largest fortress complex — apart from Gibraltar — is situated.
For starters, the cable car ride to the fortress is easily the most popular attraction, given its roughly 400-foot climb. And there is the splendid view, not only of the watery crossroads below, but also of the vegetation up high.
On display at this site are thousands of flowers, fruit plants and other flora. Directly across from the cable car terminus is a pair of enclosed halls showcasing plant life of all kinds, from lemon trees and the marshy herb Bacopa monnieri to an array of colorful flowers.
The show's Ehrenbreitstein site has 50 points of interest, focusing on topics as diverse as roses and moats.
Besides Ehrenbreitstein, the other venues are Kurfürstliches Schloss, or the Electoral Palace, and Blumenhof am Deutschen Eck, or the flower courtyard, where the Rhine and Mosel rivers meet, also called the Deutsches Eck, or German Corner. Both venues are situated along the water.
The three sections are dotted with areas bedecked in flowers and plants. One area by the fortress is devoted to the history of roses, covering a spectrum of colors. In several directions are slices of earth with creative and soothing arrays of flowers of various varieties.
At the palace and courtyard are blossoms featuring a hue of colors from red, orange and yellow to blue, purple and pink. Visitors can purchase flowers and plants as well as gardening tools, souvenirs and food at the show's "Market Square."
ON THE QTDirectionsThe garden show is spread over three locations in Koblenz, Germany. Autobahns 3, 66, 61 or 63 will likely come into play as you near Koblenz, which is situated north of Kaiserslautern and west-northwest of Wiesbaden and Frankfurt. Find a parking garage in the city, or follow the "BUGA" signs that will direct you to specially designated parking areas on the outskirts of the city. Shuttle buses will transport you to the venues.
TimesThe ticket office is open 9 a.m. to 7 p.m. through Oct. 16. All the venues are open until at least 6 p.m.
CostsA day ticket for adults is 20 euros, which includes a round trip on the cable car. An extra roundtrip excursion costs 8 euros, children 5 euros; groups of 20 or more people pay 18. Parking in one of the specially designated areas costs 5 euros, which includes shuttle bus service.
FoodThere are several snack areas for drinks and treats.
InformationWebsite is: www.buga2011.de.
---
---
---
---