Keukenhof set to open
by
Michael Abrams
March 15, 2007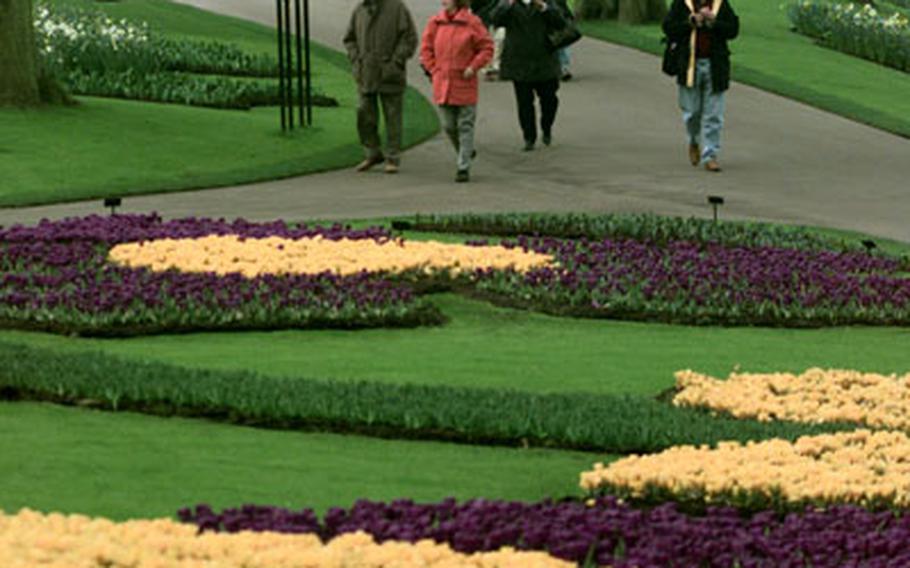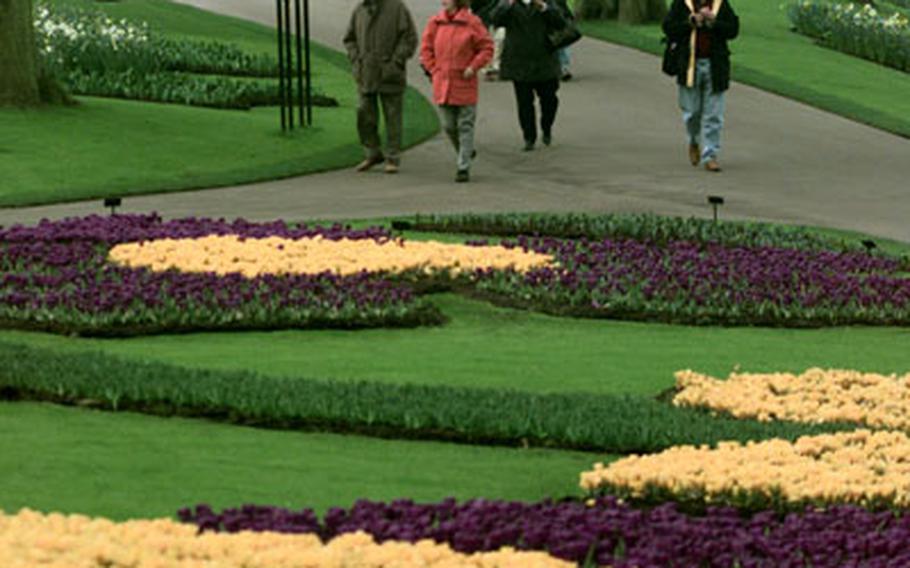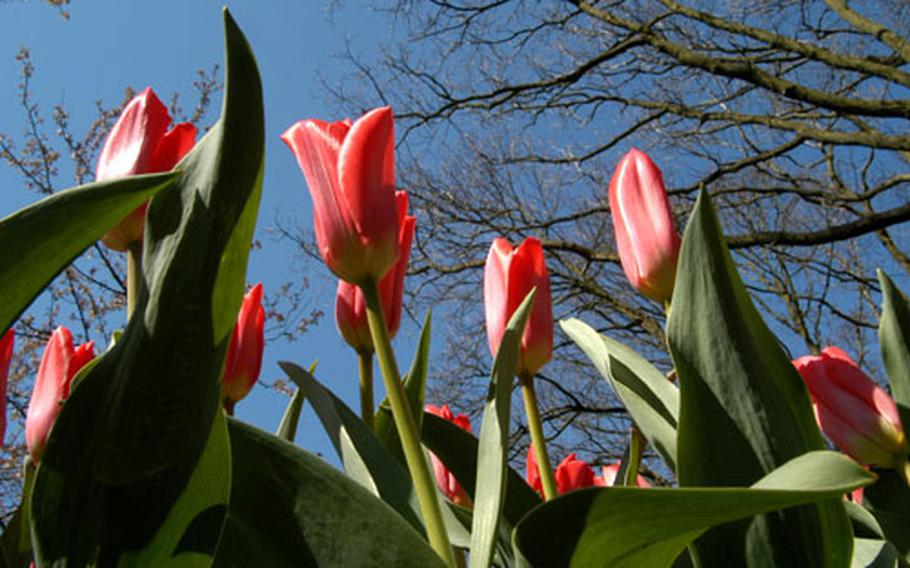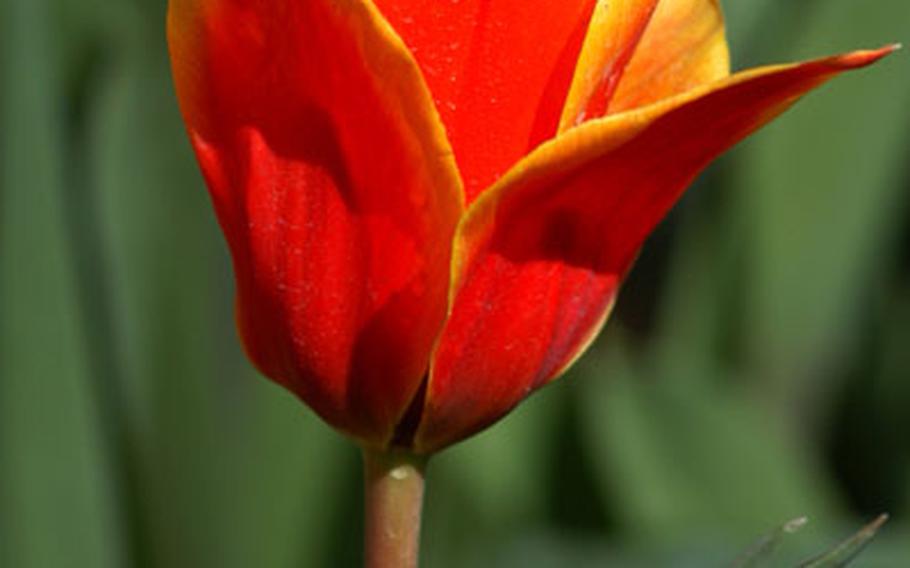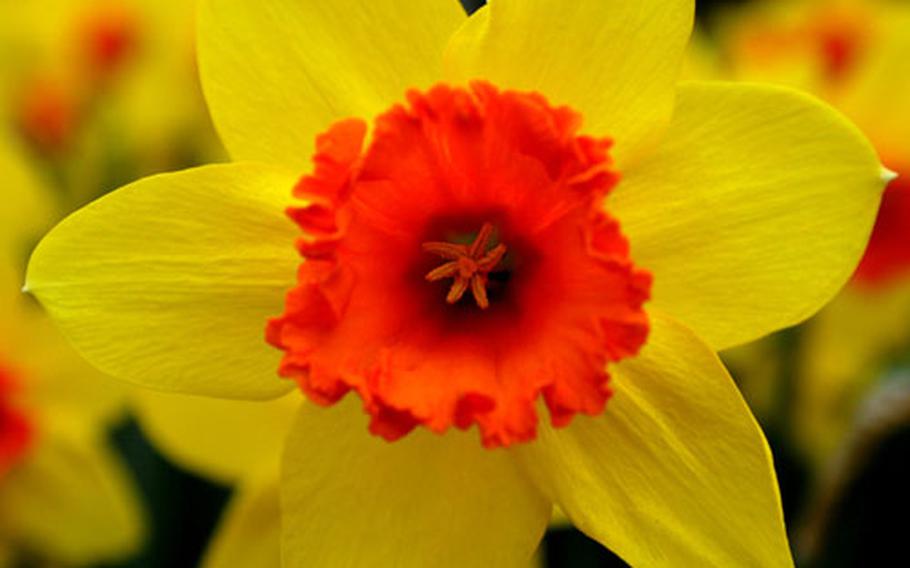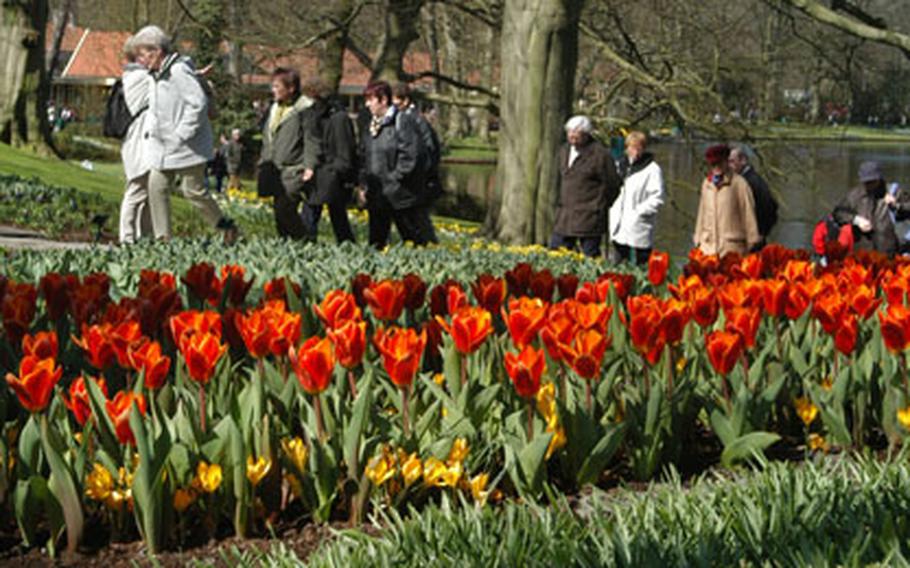 Spring is almost here, and so is tulip time in Holland.
Next Thursday, Keukenhof, on the outskirts of Lisse, opens its gates for the 58th year, and hundreds of thousands of flower lovers will descend on the famed gardens.
Tulips, crocuses, amaryllises, hyacinths and daffodils will bloom in myriad colors from the 7 million bulbs planted there by Dutch bulb growers.
Keukenhof, which means kitchen garden, was once a 15th-century estate that belonged to the Countess of Holland, Jacoba van Beieren. She and her court would go there to hunt and gather herbs for her kitchen, hence the name Keukenhof.
In the 19th century, a German landscaper designed a park that is the basis for today's gardens.
The first spring flower show was held at Keukenhof in 1949, when 40 bulb growers from the Lisse area got together to show off their flower bulbs.
Tulips have been popular in the Netherlands since they were introduced there from Turkey in 1593. By 1630 the Dutch were infected by a "tulip mania," and a single bulb could sell for today's equivalent of $500,000. When, in 1637, the bubble burst on the bulb market, many a fortune was lost and the tulip was just another flower.
Tulips are again big business for the Dutch. Holland is the world's biggest producer and exporter of tulips and other bulb flowers. More than 2 billion tulip bulbs are exported annually, mostly to Germany, Japan and the United States.
At Keukenhof you can spend hours walking the paths that crisscross the gardens past flower beds, ponds and fountains. Statues by various artists line the paths and dot the gardens as well.
There are four pavilions with indoor flower exhibits. The Oranje Nassau pavilion, the Prins Willem Alexander pavilion and the Koningin Juliana pavilion have changing exhibits. The Koningin Beatrix pavilion has an outstanding orchid exhibit.
If you are an avid gardener, or just inspired by flowers, five of the growers sell their bulbs at stands sprinkled across the park. They are delivered in time for planting in the fall, and next spring you can have your own little Keukenhof.
---
---
---