Karlstal Canyon surrounds a hiker with natural beauty
by
Matt Millham
March 18, 2015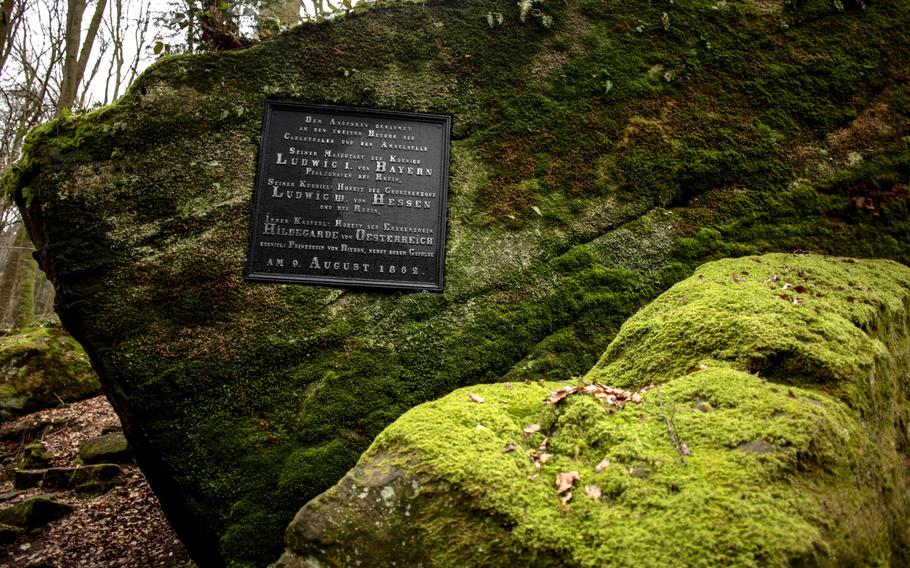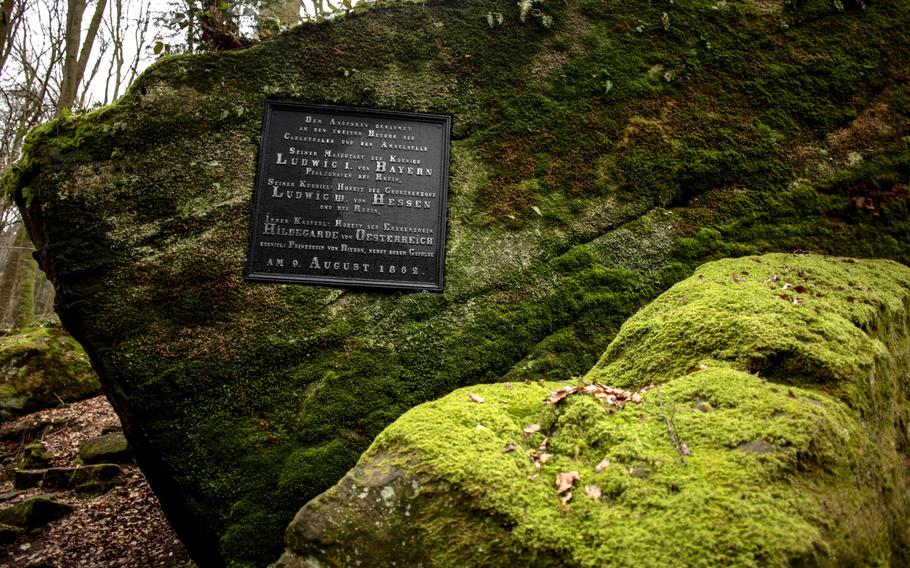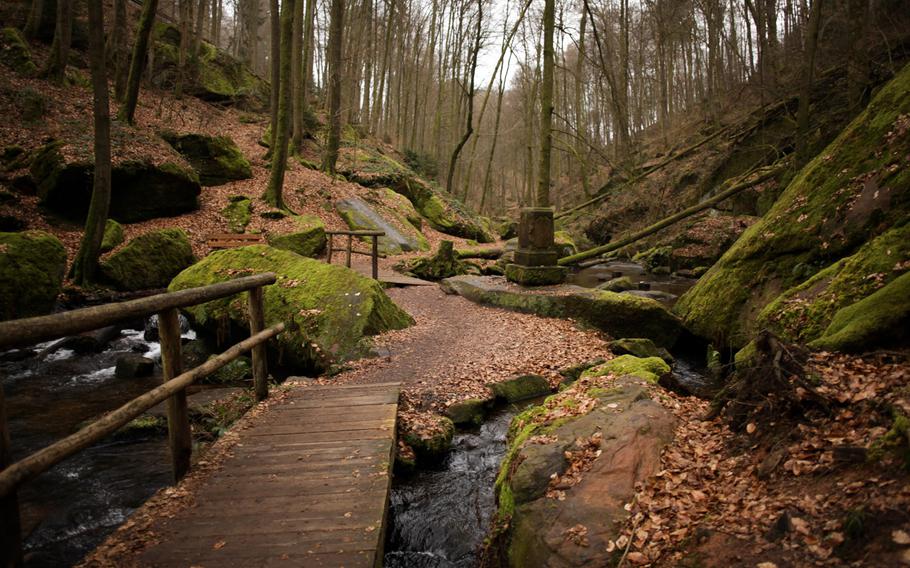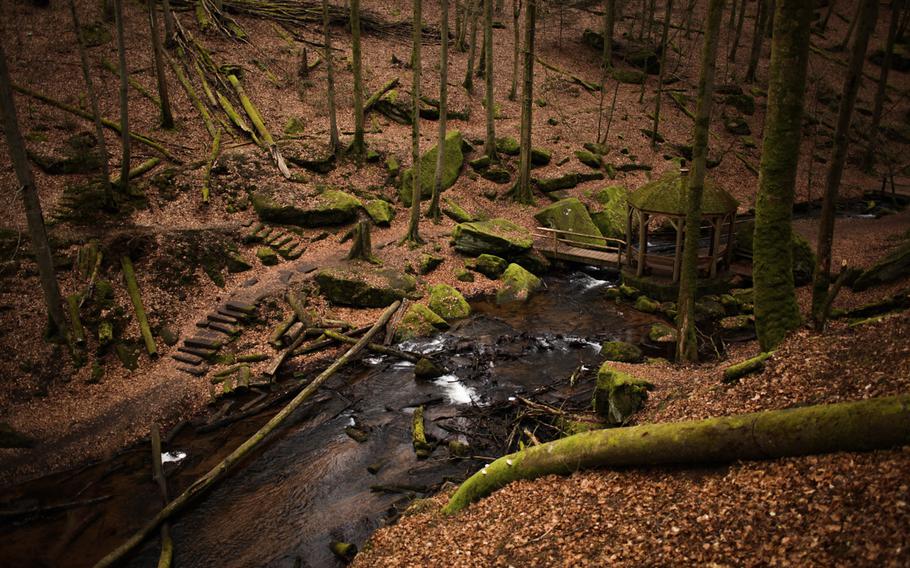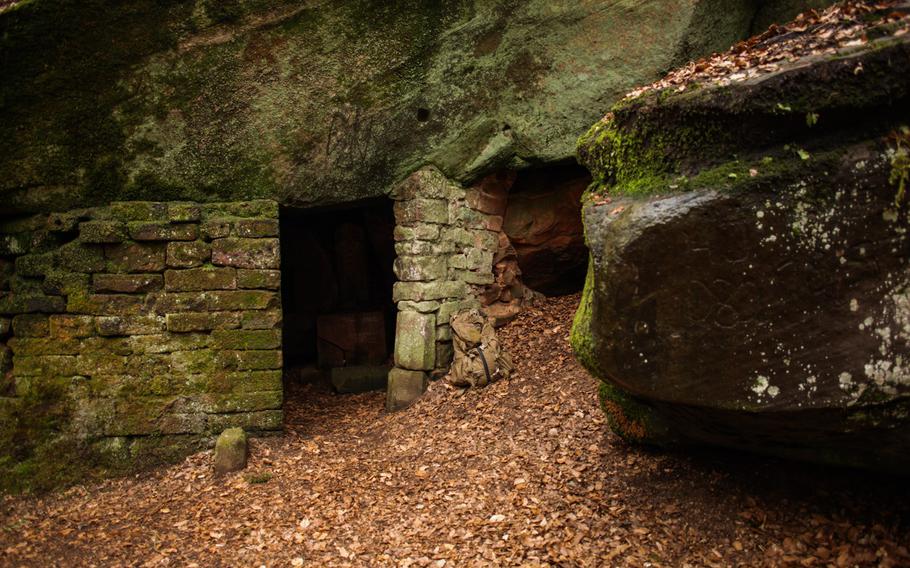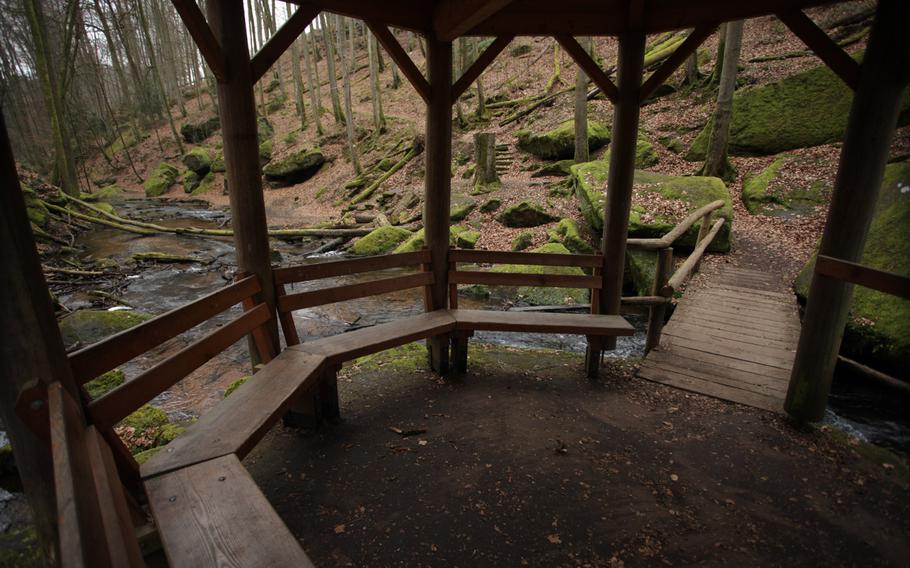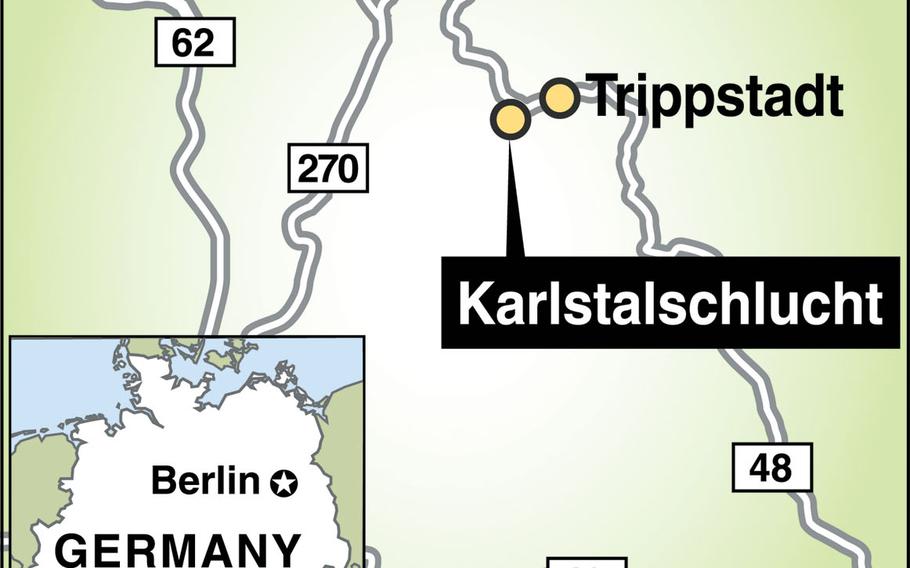 Say what you will about Kaiserslautern, but it's good for at least one thing: It's surrounded by trails.
Drive south from here to the French border and you'll cross Germany's largest contiguous forest, a woodland chock full of interesting rock formations, animals and other surprises. Oddly, though, one of the most picturesque trails in this vast landscape isn't buried deep in the wild.
Karlstalschlucht — or Karlstal Canyon — was once part of a sprawling garden that extended from the Trippstadt palace, just south of Kaiserslautern.
Today, the canyon and its faded gardens are accessible to the common wanderer via a nearly flat trail that runs along the bubbling Moosalbe stream. There is almost no evidence that this was once a stately property, save a plaque naming some of its royal visitors. But it is a thing of beauty, even if it is decayed.
More than a half-dozen wooden bridges cross the Moosalbe as it winds along the gully floor. Flights of old stone stairs run up the steep sides of the little valley, offering hints and access to hidden sights along the way.
Up one staircase is a small chapel of sorts fashioned out of overhanging rock and cut stone blocks. Another brings you to a trail overlooking a wooden gazebo that is one of the little valley's most photogenic features.
Even in late winter, with the trees bare and the light dim, there's no end of things here to look at and photograph. Moss covers rocks and logs, offering a bright contrast to the dead brown of the fallen leaves.
Though the main path is short, the stair-studded paths up the sides give hikers ample opportunities to explore and extend their trek. The path also feeds into the larger regional trail system, greatly increasing the possibilities.
If you want to extend your hike while keeping close to the main attraction, turn right up the hillside at the end of the gully and stay right to follow the No. 3 trail, which takes you along the ridge and back down to the Moosalbe at another point.
Karlstalschlucht — or Karlstal CanyonDirections: The recommended start point for the Karlstalschlucht is on the L500 just outside Trippstadt. Just follow the main street — Hauptstrasse — through town, and continue as it turns into Karlstalstrasse. Keep right to stay on the road, also known as the L500. The starting point is at Google Maps coordinates 49.353462, 7.754004. There's a pull-off near the trail head and a big parking lot (recommended) about 150 meters more down the road on the left.
Hours: Open all hours year-round.
Cost: Free
Food: Check out the Landgasthof und Hotel zum Schwan in Trippstadt at Kaiserslauterer Strasse 2-4.
Information:www.trippstadt.de/entdecken/karlstalschlucht