Italy's Tuscany region offers breathtaking day trips
---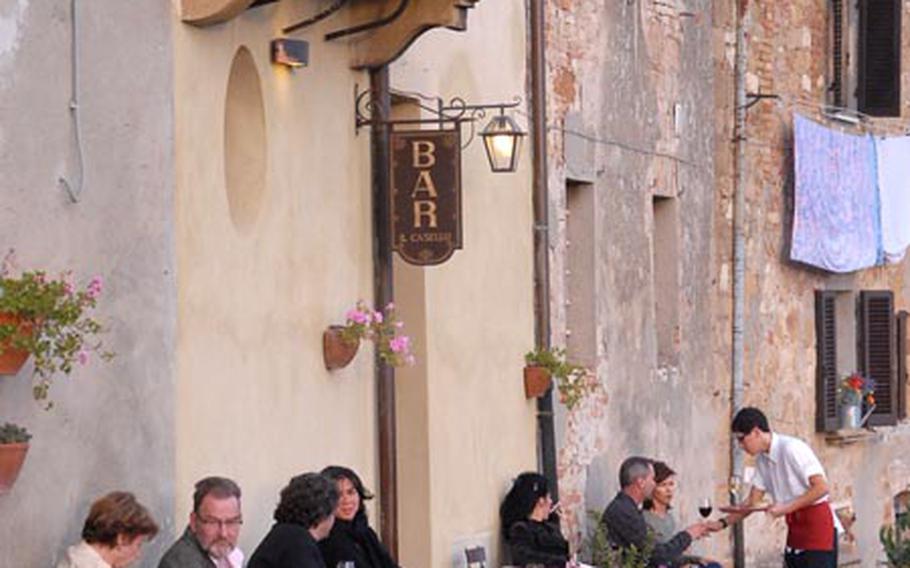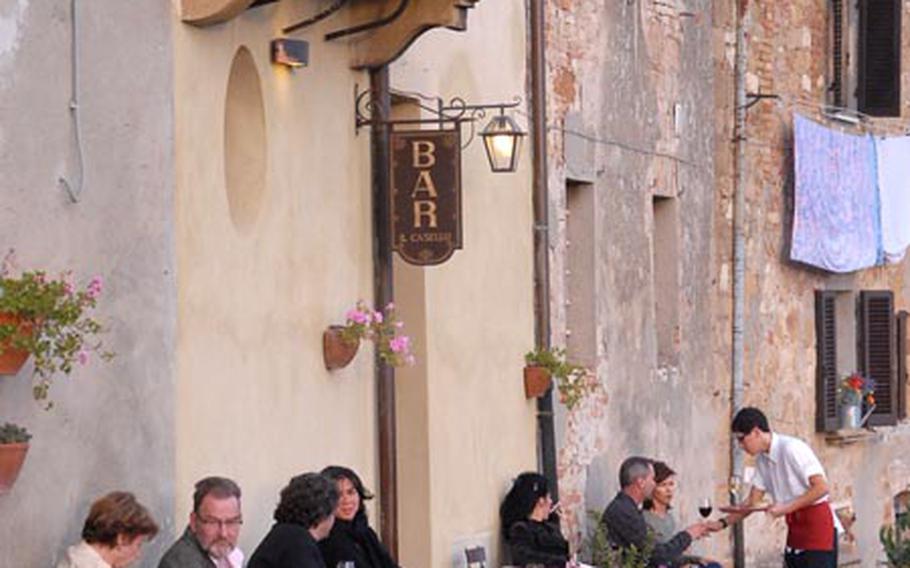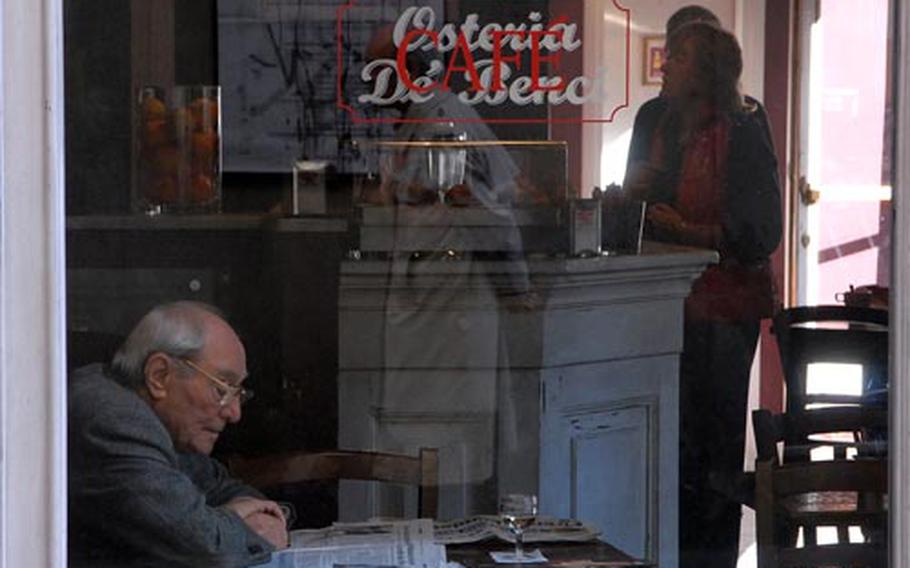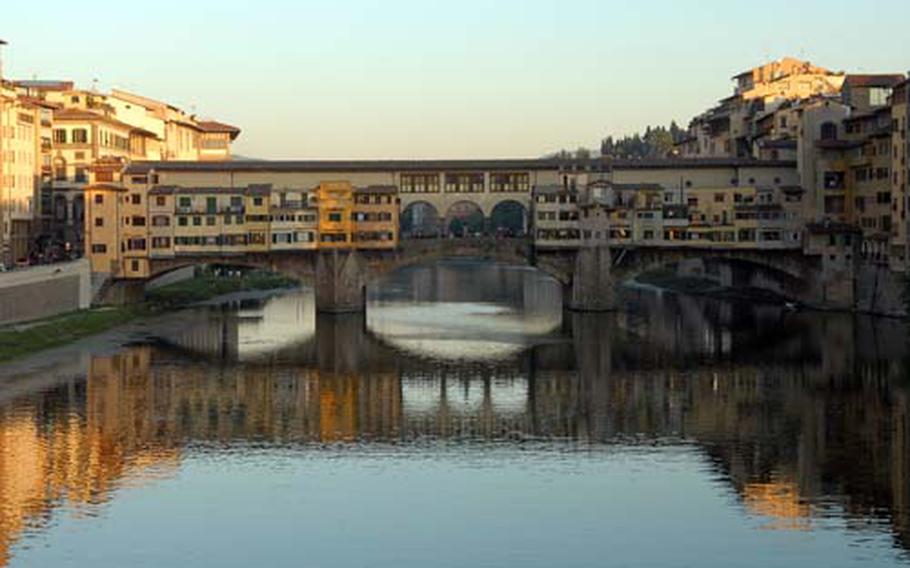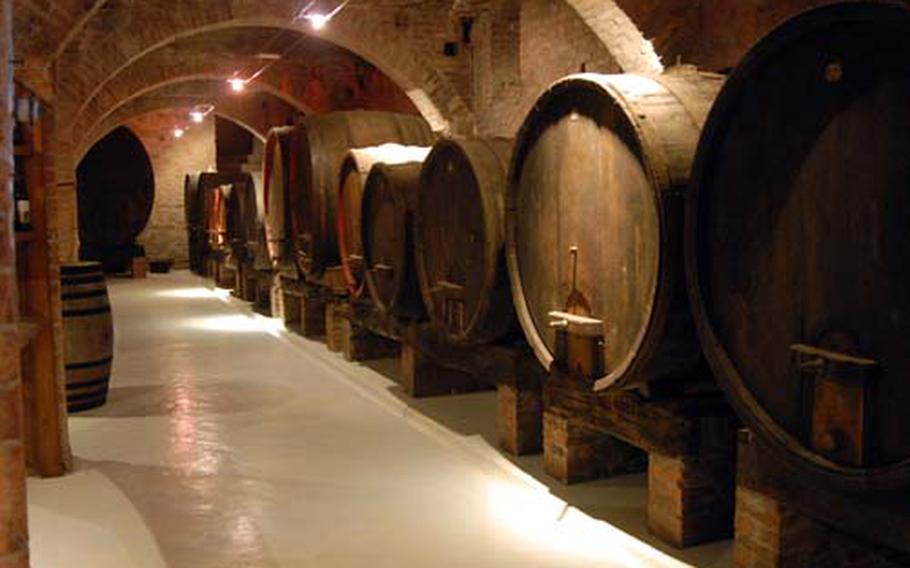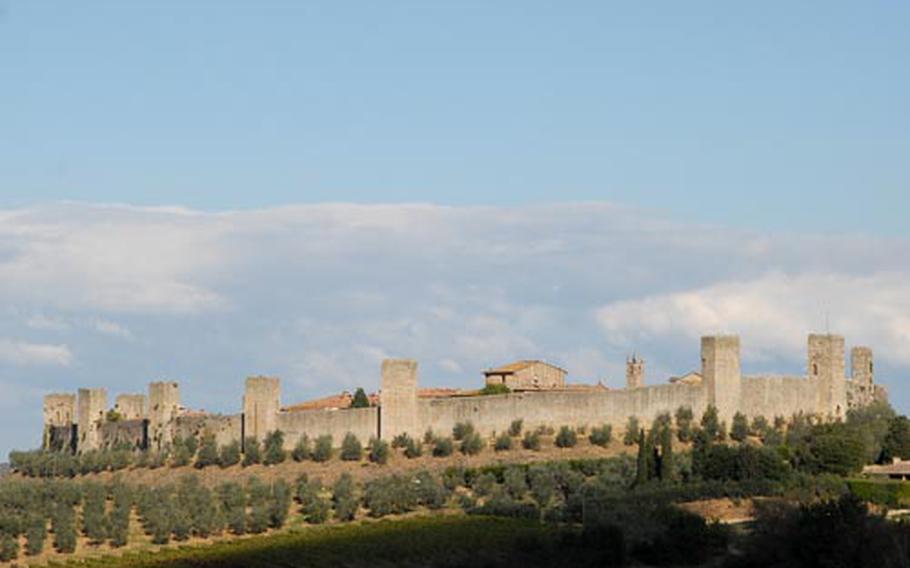 Tuscany is a beautiful region of central Italy stretching from the slopes of the Apennine mountain range in the northeast to the Tyrrhenian Sea in the southwest.
It is a land of olive orchards and vineyards, walled villages and art-filled cities, cypress-lined hills and fields of sunflowers, good wine and hearty food.
The Romans and, before them, the Etruscans left their mark on Tuscany. So did the great medieval cities of Florence, Siena and San Gimignano, and the powerful and prosperous Medici family.
The Renaissance flourished in Tuscany, and it was the birthplace or home of many great artists, thinkers and authors, such as Leonardo di Vinci, Galileo, Dante Alighieri and Machiavelli, to name but a few.
With the industrial age, many Tuscans left their pastoral homes and headed to the cities for work, leaving many hillside villages practically abandoned. This didn't hurt Florence, with its commerce and art, but it sent much of the countryside into a fairy-tale-like sleep.
What awoke it after World War II was a renewed sense of local pride and tourism. Tuscany was always popular with tourists, part of any fine Englishman's 19th-century "grand tour" of the Continent. Lord Byron visited, as did Percy Bysshe Shelley, who died here.
In addition to the art and architecture of cities, the good food, wine and the pristine countryside drew the tourists of the 20th century. Living was cheaper here than in the cities and many people stayed for long spells and fell in love with the land.
Frances Mayes' book "Under the Tuscan Sun" did for Tuscany what Peter Mayle's "A Year in Provence" did for that region of France: It brought another group to Tuscany, those looking to buy a home in the countryside. Up went the price of real estate and just about everything else, but on the whole it was good for the region and its people.
Most of us can't afford a house in Tuscany, but that doesn't keep us from visiting. Aside from driving through on the way to Rome, and business trips to Camp Darby, I had not seen much of Tuscany, so last year we went on a Tuscan vacation.
On the map, Tuscany does not look that big, compared with the rest of Italy, but it is a land of narrow, winding roads, few highways and a lot of real estate to cover.
Realizing we couldn't see it all, we made the old walled city of San Gimignano our headquarters for a week of journeys through central Tuscany.
Florence, no matter what anyone says, cannot be done in a day. Don't even try. There is just too much to see. The Duomo, the city's cathedral with its famed dome and baptistery, the Piazza della Signoria with its classic statues, the Uffizi Gallery and the Bargello National Museum alone are enough to fill more than a day. And you still wouldn't have seen the Galleria dell'Accademia, the churches of San Croce and San Lorenzo, the Palazzo Pitti museum or the Ponte Vecchio, the Old Bridge, spanning the Arno. Built in 1345, and lined with shops on both sides, it is worth a visit on its own.
All the art can be overwhelming, so pick and choose before going and remember you usually have to buy tickets in advance to visit the Uffizi.
Even eschewing the art, Fillippo Brunelleschi's amazing dome crowning the cathedral is a must-see. It took nearly 150 years to build the cathedral and almost 15 to finish the dome. It is 162 feet in diameter and 296 feet high. You can climb 463 steps to the top, but better yet, climb the 414 steps to the upper terrace of the Campanile, the cathedral's bell tower, for a marvelous view of the dome and the city.
Tuscany is known for its wines, mainly reds, such as Chianti and Brunello, but also the white Vernaccia di San Gimignano.
One day we drove on the so-called Via Chiantigiana, a road that runs through the heart of Chianti country. It leads past vineyards and olive orchards to towns like Castellina in Chianti and Greve. In castle-topped Castellina, you can walk the Via della Volte, a vaulted street that runs along the inside of the town walls. Here, defenders could ride around the town on horseback, out of sight of the enemy.
Arcaded buildings surround the Greve market square, and at its center stands a statue of Giovanni Verrazzano, the first European to enter New York harbor. His family's castle is on a hillside nearby, but not really worth a visit. Saturday is market day in Greve, and the square is full of vendors selling everything from vegetables to stockings.
In both towns there are plenty of places to stock up on Chianti.
South of Siena are two towns that are known for their wines, Montalcino and Montepulciano. Both are hilltop towns surrounded by vineyards. Montalcino has a large castle from which you have a great view of the countryside and can try some of the town's famed wine, Brunello.
Inside medieval Montepulciano, the cobblestone lanes climb up to the Piazza Grande, the main square that is surrounded by Renaissance palazzos. From the tower of the Gothic town hall, there is a panoramic view of the town and countryside. In the valley below is the 16th-century domed Our Lady of San Biagio church.
A lot of sightseeing can make you hungry, and there are plenty of specialties to try.
Beans are popular in Tuscany, so much so that the Tuscans are known as the bean-eaters in Italy. Ribollita is a "re-boiled" bean and vegetable soup, and sausages and beans is another traditional dish. Pici is thick, spaghetti-like pasta, served with a variety of sauces, including duck. Pappardelle (ribbon pasta) with hare or boar sauce is delicious, as is Tuscan-style stewed rabbit. The best-known specialty is probably bistecca alla fiorentina, a big, thick grilled T-bone steak.
Day trips through Tuscany are also perfect for picnics. Pick up some Tuscan salami — pork with fennel, traditional pork and wild boar are just a few of the flavors — at the market. Add cheese, bread, fruit and vegetables and lunch alfresco in the Tuscan countryside.
Every second Sunday of the month there is a regional market in Asciano. It is called Mercatino delle Crete, and its vendors sell typical food products, crafts and antiques of the Crete region of Tuscany, south of Siena.
When driving through Tuscany, you are bound to discover places that were not on your itinerary. Heading south on the highway to Siena, we passed what looked like a castle. Stopping to check it out, we found it was Monteriggioni, a medieval village contained within its 13th-century walls with 14 square towers guarding it.
After visiting the market in Asciano, we headed south and stumbled upon the Monte Olivetto Maggiore Abbey, a beautiful place with a fine church, library and wine cellar, and Benedictine monks working in the abbey store. After that, we ran into another old walled town, Buonconvento, and strolled around.
South of Montalcino is the former abbey of Sant' Antimo.
It was founded in the ninth century and had its heyday in the 12th. The church is a fine example of Romanesque architecture. Surrounded by vineyards, olive orchards and cypress trees, it is today run by Augustinian monks.
A familiar sight in souvenir shops is a little wooden boy with a pointy nose. In 1883, Carlo Lorenzini, a Tuscan who wrote under the name Collodi, created the figure of Pinocchio — which today is probably better known from Disney movies but is still popular in Tuscany.
On the way home from Montepulciano, with a dire need for an espresso, we stopped in Pienza. Following a stroll through town, we decided it was one of our favorites: beautiful, but not teeming with tourists. It had a nice church, old convent (now a hotel), town hall and a lane running on top of the city walls, where tourists enjoyed an evening drink.
Pienza is also known for its Pecorino cheese. Made of ewe's milk, it comes in all ages, from very fresh to very old, and is often seasoned with herbs.
It goes well with pasta and a glass of Tuscan wine. You can enjoy both as the sun sets on the Tuscan hills.
---
---
---
---