In Vicenza, Julien has friendly service but hit-or-miss food
by
Nancy Montgomery
February 2, 2016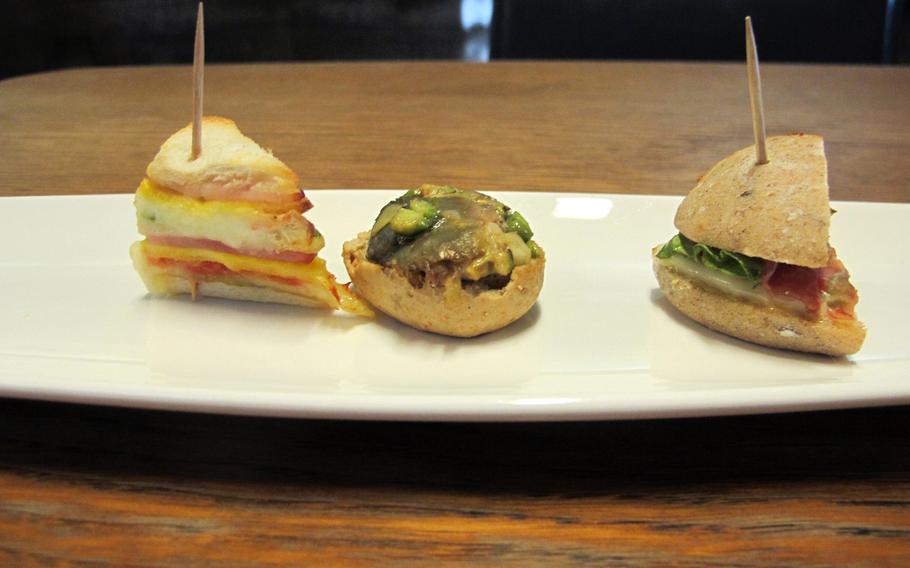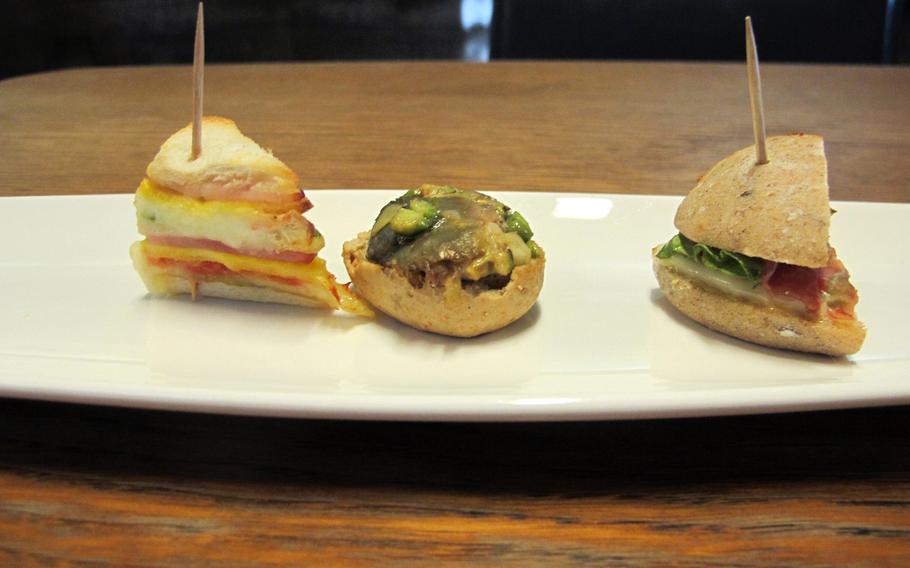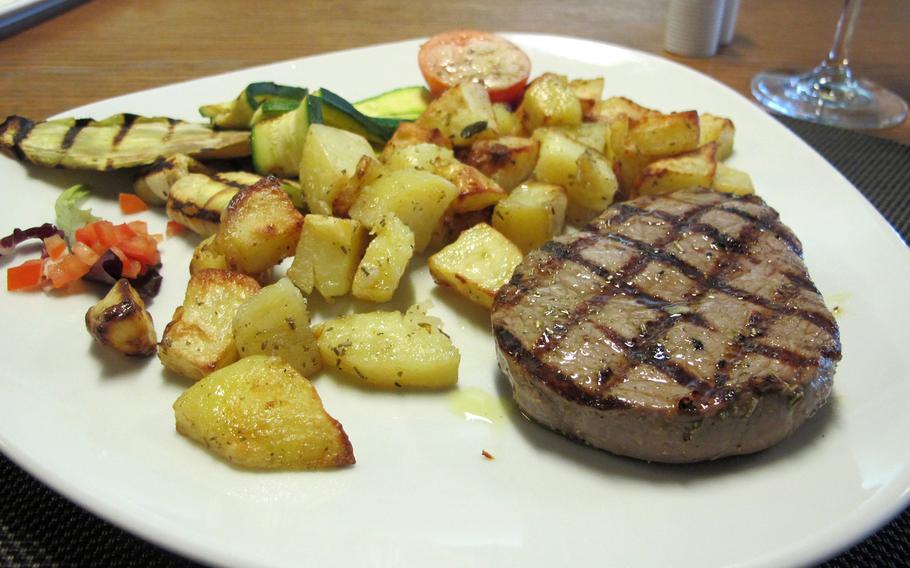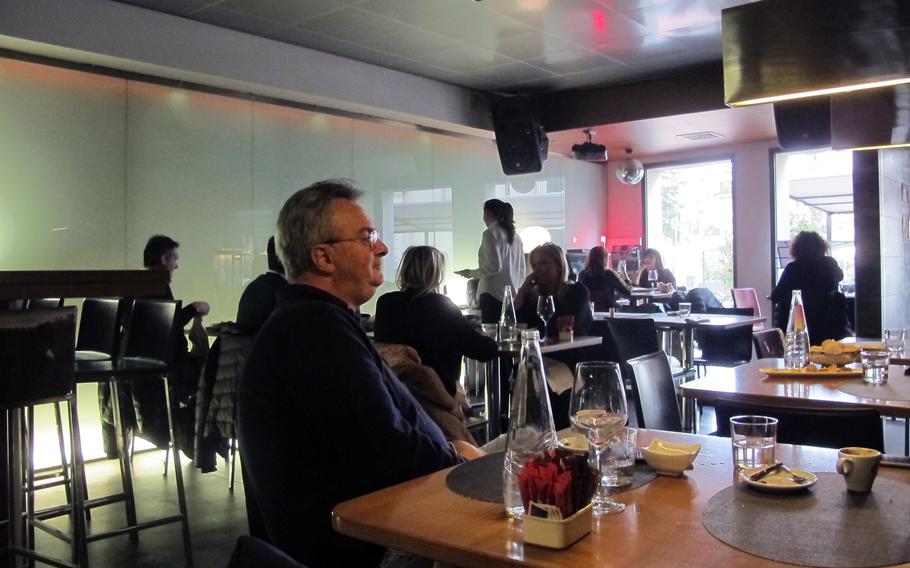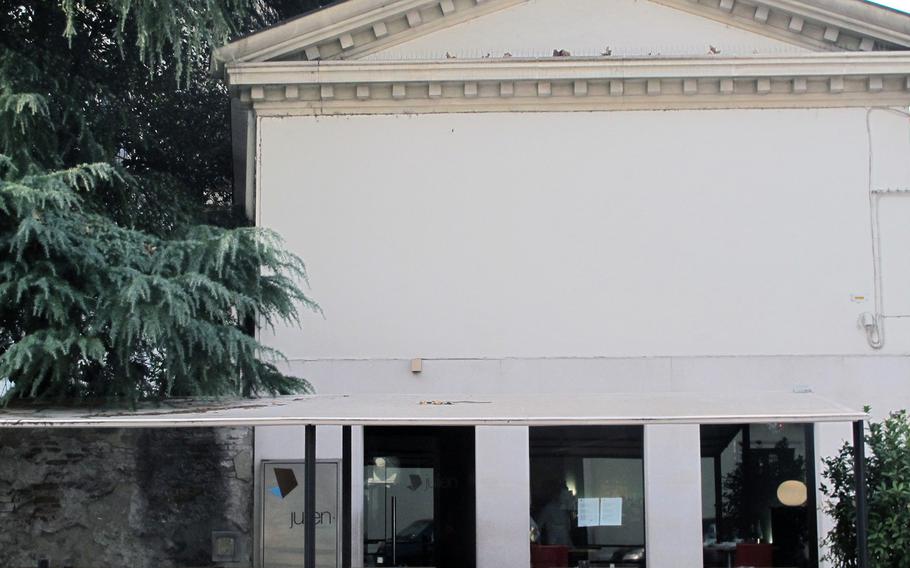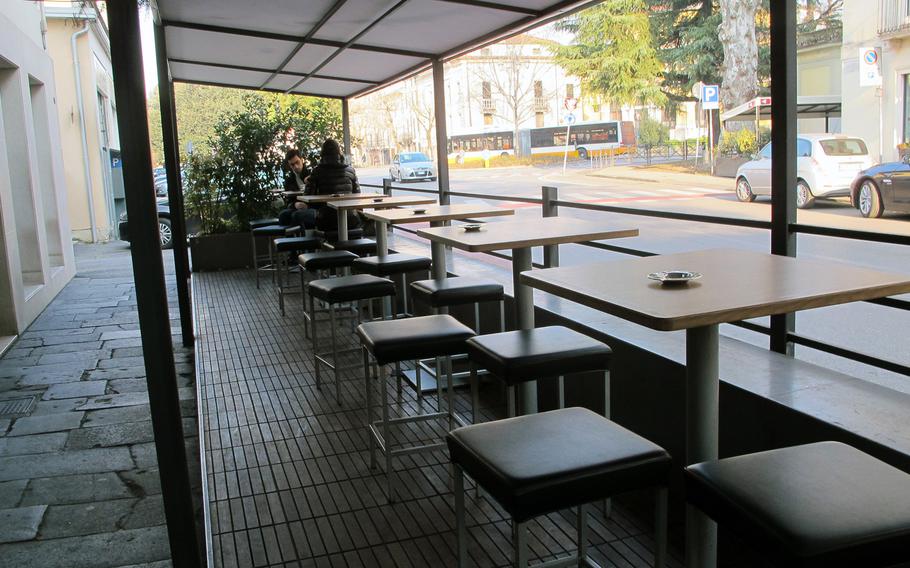 On a summer's eve, attractive young Italians flock to Julien in Vicenza to sip spritzers, smoke cigarettes and chit-chat for hours. The sidewalk seating fills to overflowing. White-shirted servers ferry aperitivos and little sandwiches to the crowd for sustenance. Sometimes, a disco ball spills sparkles into the street.
In winter, the mood is more subdued, but the bar and restaurant is almost as busy. It's easy to see why. There's the convenient parking nearby, the varied menu, the reasonable prices, the lengthy wine list and the brisk but friendly service. The food itself, however, like that of many Vicenza restaurants, is hit or miss.
I've had the sweetest shrimp there, and a sea bass that wreaked its revenge hours later. I've enjoyed the comforting macaroni with bacon, tomato, basil and pecorino cheese, and been alarmed at how truly terrible the salmon tasted. You just never know how it's going to go.
Will they bring you the free little appetizers this time or not? How about the basket of inedible rolls?
I gambled on lunch recently and sat at the banquette that runs along the back wall of the small restaurant filled mostly with tables for two. I looked at the menu, which, to its credit, contains a number of diverse dishes: grilled calamari with fresh artichokes, pasta with white veal ragout and crumbs, scampi with pistachio, and beef tartare with Dijon mustard and braised radicchio.
Jazzy guitar music played faintly as fellow diners ate, talked or read the newspaper. The majority had a glass of wine. There was a lot of lingering over espresso. I was reminded that the experts recently figured out that it's not just the Mediterranean diet that seems to be healthful, but also the lifestyle, including a lunch hour that lasts three hours.
A server brought me three little appetizers, getting my lunch experience off to a good start. True, they seemed sort of stale, but whatever. I decided to play it as safe as it can get: steak and potatoes.
Just a few minutes later, my beef fillet arrived, grilled medium-rare, along with those crispy fried potatoes the Italians do so well that they have become like crack cocaine to me. In addition, there were slices of grilled eggplant and zucchini and half a roasted tomato dusted with oregano.
It was simple, basic and good — and a very reasonable 16 euros.
I noticed that a couple a few tables over had ordered the same thing. They got a basket of rolls, too. I didn't, but no big deal.
montgomery.nancy@stripes.com
jULIEN
Address: Contra Cabianca Jacopo, 13, Vicenza, Italy
Menu: Italian and English. Changes frequently. Appetizers, pasta, meat and fish dishes — 26 in all — cost 9-19 euros (about $10-21). There's an extensive wine list: by the glass, 3-8 euros; by the bottle, 18-200 euros. There are seven dessert offerings, each 5 euros.
Hours: Lunch from noon to 2:45 p.m.; dinner from 7:30-11:30 p.m. daily. Closed Sunday.
Dress: Casual.
More information: Phone: (+39) 0444-326168
---
---
---