In Naples, rock climbing class has a steep learning curve
---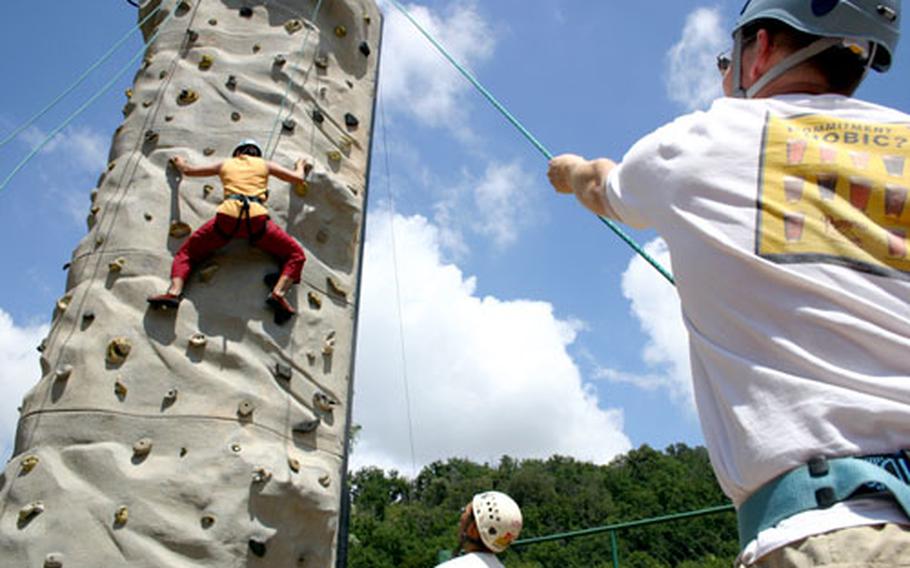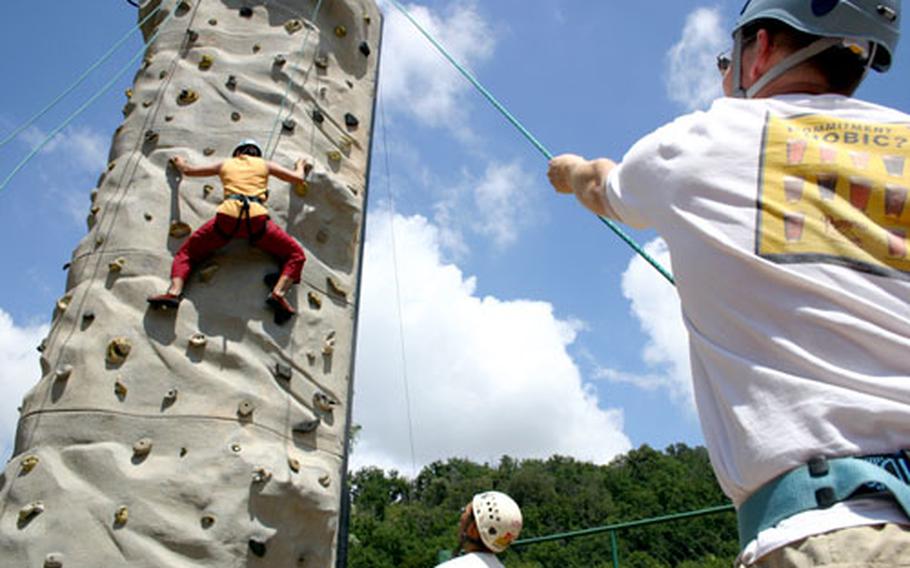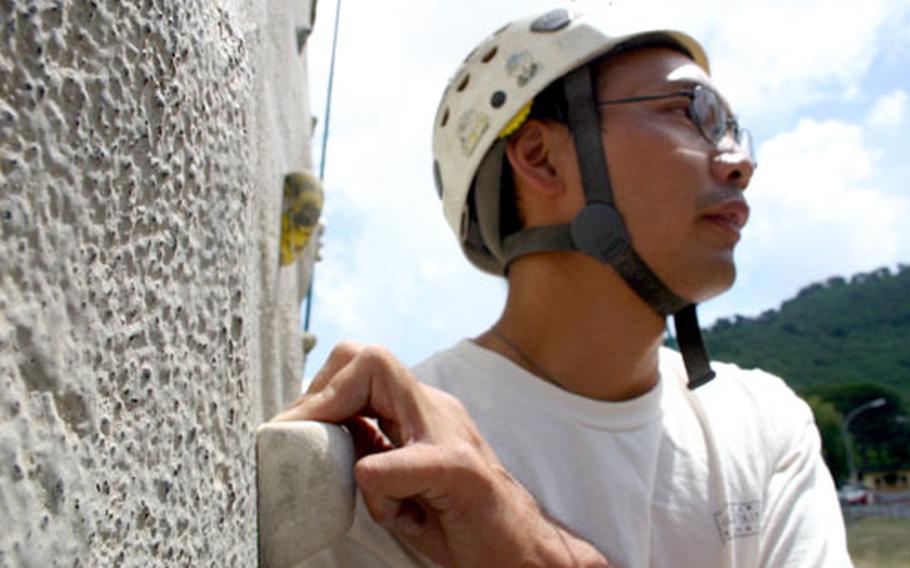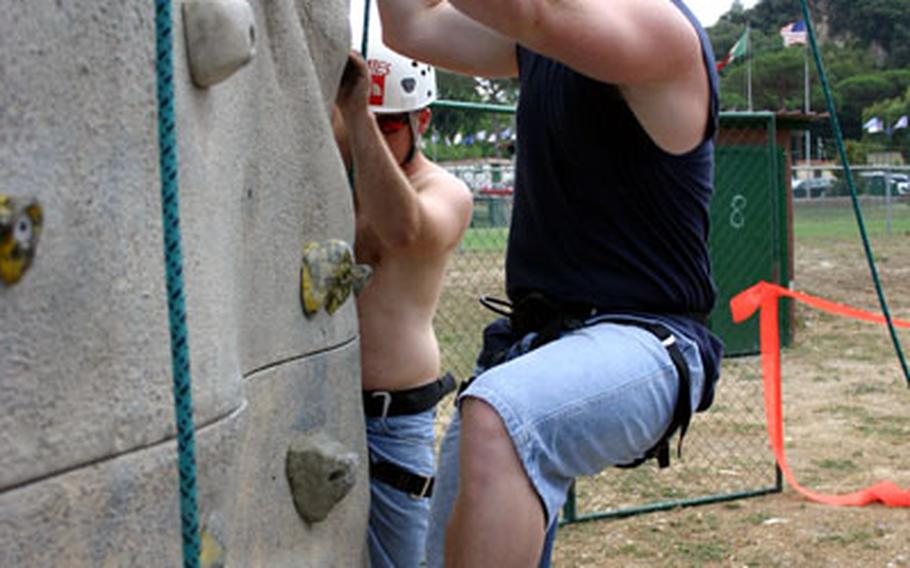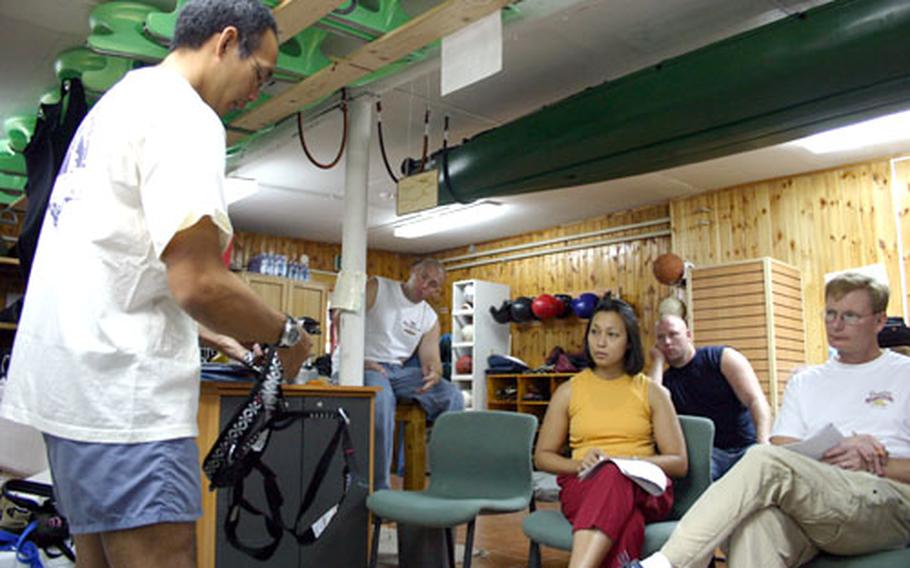 As though the picturesque beaches and vistas, cathedrals and castles that pepper Italy weren't enough, now the increasing popularity of rock climbing gives people in Naples something else to explore.
Not such a far-fetched notion, says professional instructor Michael Dong, who credits Italy as the birthplace of the arduous-yet-exhilarating extreme sport.
And what better way to admire some of those breathtaking panoramas than from the pinnacle of a cliff, he asks.
That's exactly what Rachel Myaing-Misfeldt wants to find out.
That, and conquer her fear of heights.
Last month, she celebrated her 35th birthday by climbing a 115-foot limestone cliff near Caserta after taking Dong's two-day rock-climbing class offered through the Navy Outdoor Recreation Center.
"I want to get over my fear of heights, and I know this is physically challenging and it's something exciting and interesting to do," she said after climbing a rock wall set up at Carney Park, where the classes take place.
She was taking the class with her husband, Stuart, who was holding belay — or anchoring — and cracking wry little jokes as she hesitantly shimmied up the practice wall. "Ahh, she's worth more dead than alive," he quipped.
She promptly assured him that their insurance policies were up-to-date, and kept on climbing.
Since Dong arrived in Naples six months ago, the Navy Outdoor Recreation Center has seen an influx in people interested in learning what the 43-year-old soldier medic-turned-lawyer-turned-instructor has to offer, said recreational aide Janet McKechnie.
They're psyched to learn what Dong calls "ballet on a vertical surface."
"This is fantastic and something I've always wanted to do," said Petty Officer 2nd Class Gary Keen, 26, a lithographer at Naval Support Activity Naples.
The rock wall alone was harder than he thought, he said, but the arduousness of the sport isn't enough to deter future climbs.
Sport rock climbing, in which anchors and hooks already have been drilled or fixed into rocks by professionals, is incredibly popular in Italy, Dong said. About 90 percent of the more than 10,000 routes — and that's an extremely conservative number, he says — are sport-climbing routes. The remaining are "traditional," meaning they do not have pre-placed anchors or hooks.
Once a month, Dong teaches both a one-day and two-day rock climbing course at NOR at Carney Park for $25 and $80, respectively. On his own, he teaches lead climbing and anchoring and is licensed through the American Mountain Guides Association, 081-526-1579 or 3396.
When school starts again in the fall, high school students from Naples and Gaeta will be taking part in the two-day course, which includes classroom instruction, trips up the climbing wall and the venture to the real thing in Caserta, as part of their physical education curriculum, he said.
---
---
---
---