In Croatia, saving money requires vigilance
by
Karen Bradbury
July 21, 2005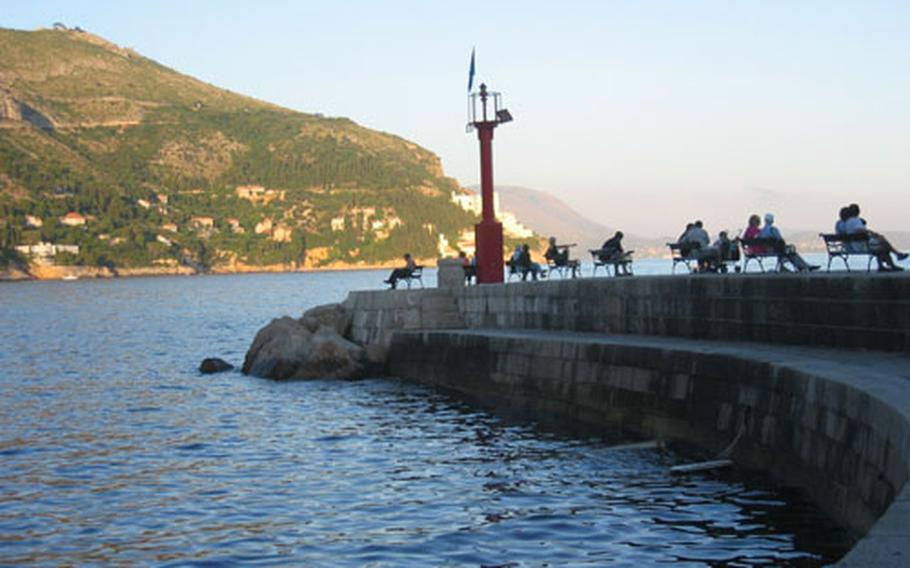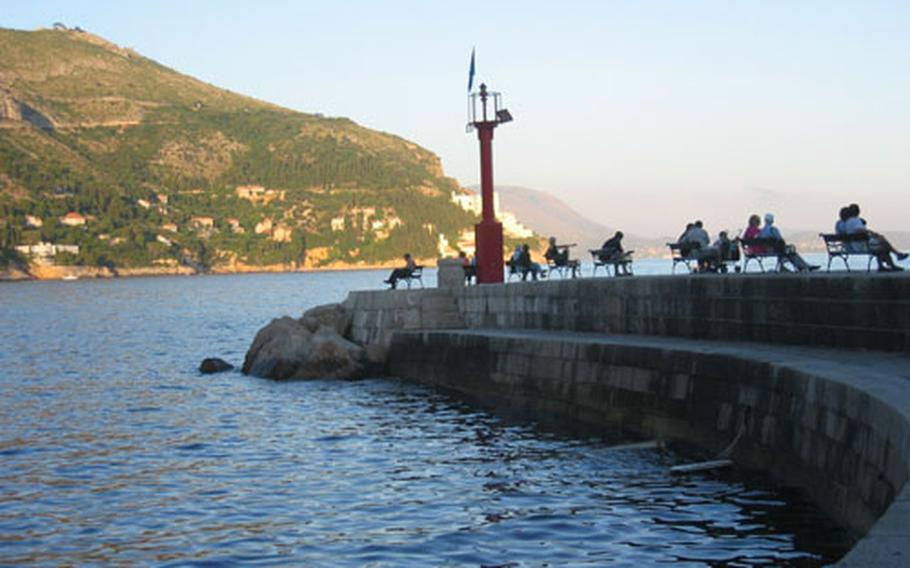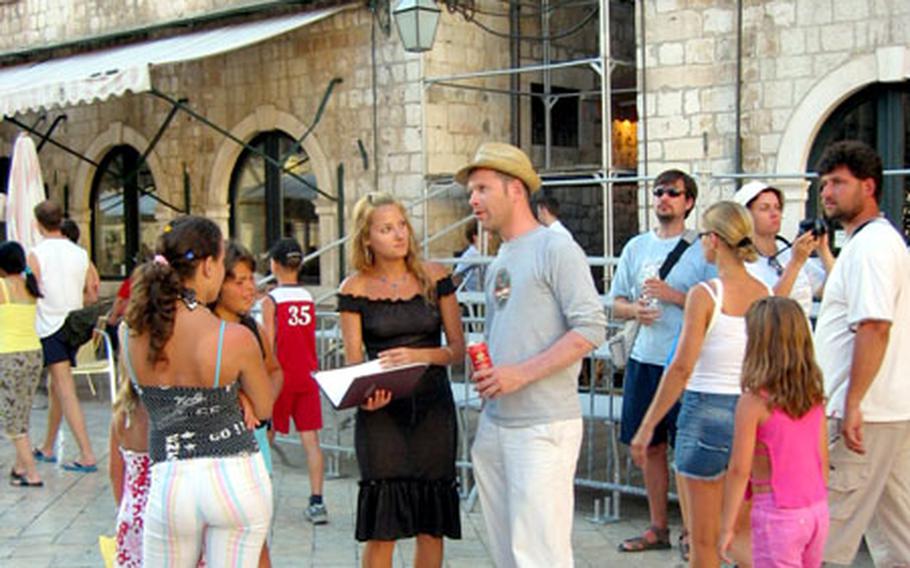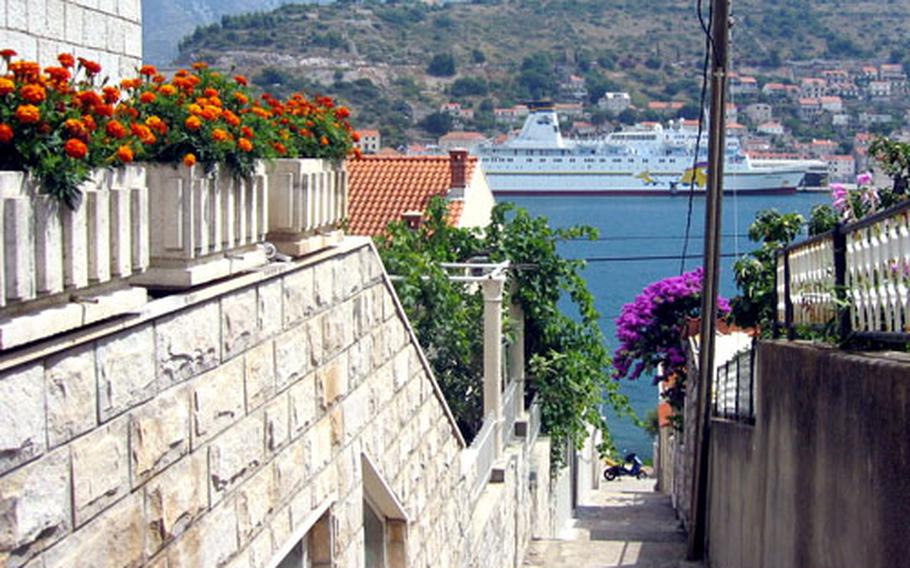 Anyone traveling to Croatia and anticipating cut-rate prices across the board will be disappointed.
While some things are indeed a bargain, prices for many goods and services rank right up there with those of Europe's better-known vacation hot spots.
For example, the fares quoted to us for a taxi between our hotel and the town center, a distance of less than three miles, ranged upward of 40 Croatian kuna, or about $6.50, a figure that when doubled for a round trip takes a healthy chunk out of a tight daily budget.
But the news isn't all bad. Some costs are extremely reasonable. Whereas in Italy, you pay a high premium for the pleasure of taking your coffee in an outdoor seating area, the cost of such indulgence in Croatia is minimal.
We enjoyed frothy cappuccinos and delicious cream pastries at a cafe on Split's waterfront for less than $2 per person. A generous slice of pizza and a small Coke could be had at a snack stand for about $1.60. Sipping aperitifs at sunset on the deck of beachside cafes set us back an average of just 8 kuna, or around $1.25 per contented customer.
We found the key to staying within a budget in Croatia is to be vigilant in comparing costs, not repeating mistakes and negotiating continually.
We soon learned that taxis parked directly in front of our hotel were not prepared to budge on their quoted fares. But by walking to the main street where through traffic abounded, we could flag down a driver willing to take us to town for 30 kuna.
A sure way to see you and your money soon parted is to visit a restaurant and order indiscriminately from the menu. Although pizza and pasta dishes are reasonably priced, we found the cost of any menu item featuring freshly caught fish to be out of line, in the range of $25 and upward. That's a fish with head, tail and no side dishes whatsoever. Many restaurants quote a price based on weight, and we were surprised at just how small (and expensive!) a half kilogram of fish, cooked whole, turned out to be.
Many Croatian restaurants employ "hawkers," generally young and attractive people of either sex wielding a menu in the street and tempting you with a welcome cocktail or free dessert to choose their establishment above others. One evening we let ourselves be lured into such a place and received stellar service but poor-quality food and a remarkably lousy bottle of white wine.
Bus companies traveling between Split and Dubrovnik offered varying fares. En route to Dubrovnik, we paid about 85 kuna for adult tickets, whereas tickets to return on a competing bus line the next day cost more than 100 kuna each. There was no apparent difference in the speed or quality of either carrier.
Upon arrival in Dubrovnik, we were mobbed by individuals touting private rooms and apartments. Most were grandmotherly types of neat appearance armed with photos of their lodgings and maps indicating their location.
Our group of four looking for simple overnight accommodation was quoted figures averaging 100 kuna per night per person. After a group huddle, we decided our bottom-line price would be 300 kuna. In contrast to the older women who replied to our counteroffers with injured expressions and sighs of disgust, a thin and energetic man agreed to our price. He even sweetened the pot with an offer of free transfers between his apartment and the old town that evening and a ride to the bus station the next day.
We agreed and were rewarded with a by-no-means luxurious but clean and comfortable apartment to call home for the night.
Following an evening stroll through Dubrovnik's gem of an old town, we sat on a terrace graced by overhanging grapes and a pomegranate tree, indulged in the best bottle of wine of our trip, and capped off the evening with a swim in the sea just below our doorstep.
In Croatia, the best evening of the trip came with the smallest price tag.
---
---
---
---