Igloos: In the Italian Dolomites, visitors can rent Eskimo-style lodging for two or many
---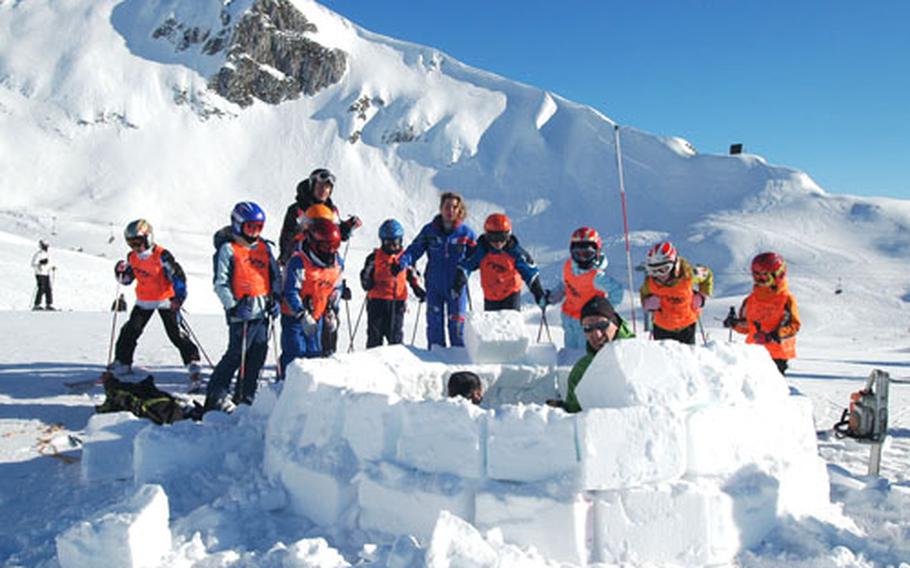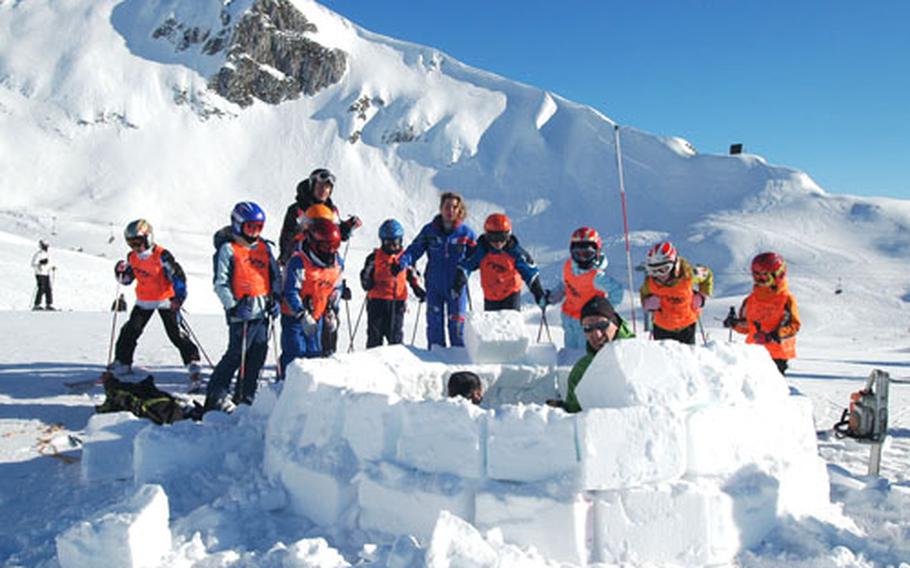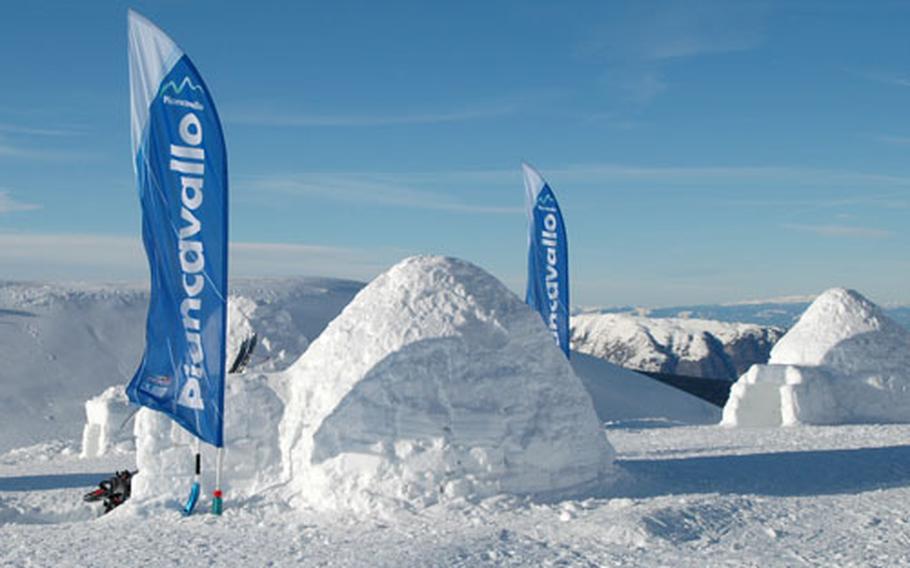 The winter in northern Italy has been cold this year, but not as frigid as one might find in the land of Eskimos.
However, those looking to experience what it's like to sleep inside a traditional shelter made famous by North American Eskimos — or at least the Italian version of them — are in luck. Academia Alpina, an organization formed to tout activities in Italy's Dolomite Mountains, has constructed more than a dozen igloos that it's renting out to anyone interested.
Renzo Grava, president of the academy, said the igloos are designed to "give tourists a chance of experiencing the mountain atmosphere in a different and total way … to transmit really strong and unforgettable emotions."
The igloos are above the mountain village of Piancavallo, a 20-minute drive from Aviano Air Base.
Clients can visit the "village" by using the lift that shuttles skiers up the mountain, then putting on snowshoes and walking the rest of the way to the site.
The cost of the lift and snowshoes, along with sleeping bags and a head lamp, is included in packages sold by the academy. So are meals served at a nearby mountain refuge, which is also available for emergencies.
Most igloos sleep two, although there are also some family units that hold four. Details of the options and reservation procedures are available online at www.turismofvg.it, which has an English version.
According to the Web site, the snow blocks used to build the igloos are very good insulators, and the temperature inside the igloos never falls below freezing, even if exterior temperatures plunge into minus degrees Fahrenheit. During the night, body heat can raise temperatures into the 60s.
Grava said it's the first year that igloos have been constructed at the Piancavallo location. Similar ones exist near Claut, a village farther to the north in the Dolomites.
Packages for overnight stays in an igloo start at 99 euros per person. A package including a winter survival course (in Italian) costs 299 a person, with a handful of options in between. The academy is touting a Valentine's Day deal at 259 euros per person that includes a candlelight dinner and flowers inside the igloo.
Those interested in just checking out the igloos and getting some practice on snowshoes can drive to Piancavallo on a Saturday through March. Groups will be guided on snowshoes from 9 a.m. to 1 p.m. and 9 p.m. to midnight for a fee of 19 euros per person. Grava said the academy will provide an English translator for a group of 10 or more. Otherwise, a guide will provide instruction, discuss Alpine survival techniques and talk about the construction of the igloos in Italian.
The igloos are just one activity the academy is sponsoring for those interested in visiting the mountains. Others include hiking, rafting and mountain biking. Updates will be posted on the tourism Web site and at www.accademiaalpina.it (currently in Italian only).
Piancavallo is known in the region for skiing and snowboarding, and also boasts an indoor ice-skating rink. In recent years, a private organization has offered visitors sled-dog rides.
Valentina Lehman provided translation for this article.
---
---
---
---