Hoorn: Take a trip by steam train and boat through Holland's Historic Triangle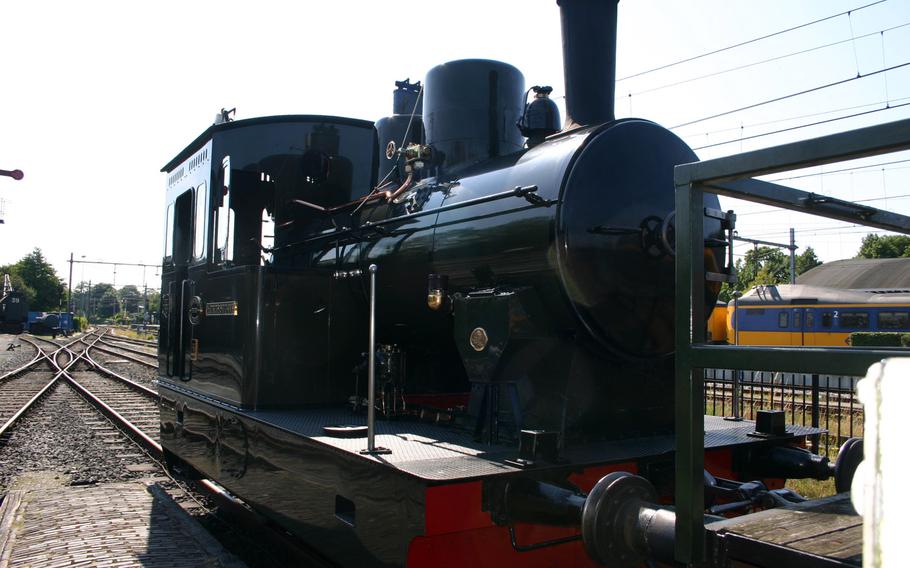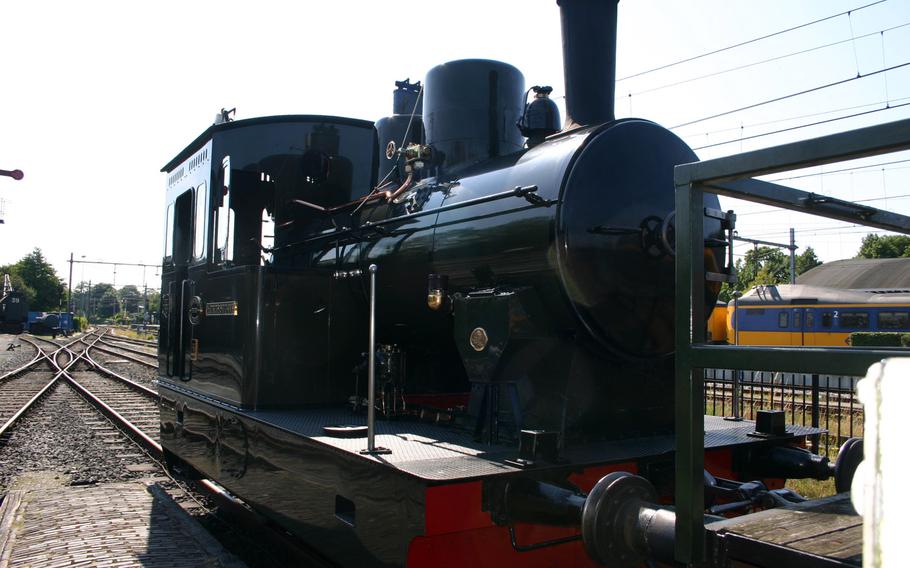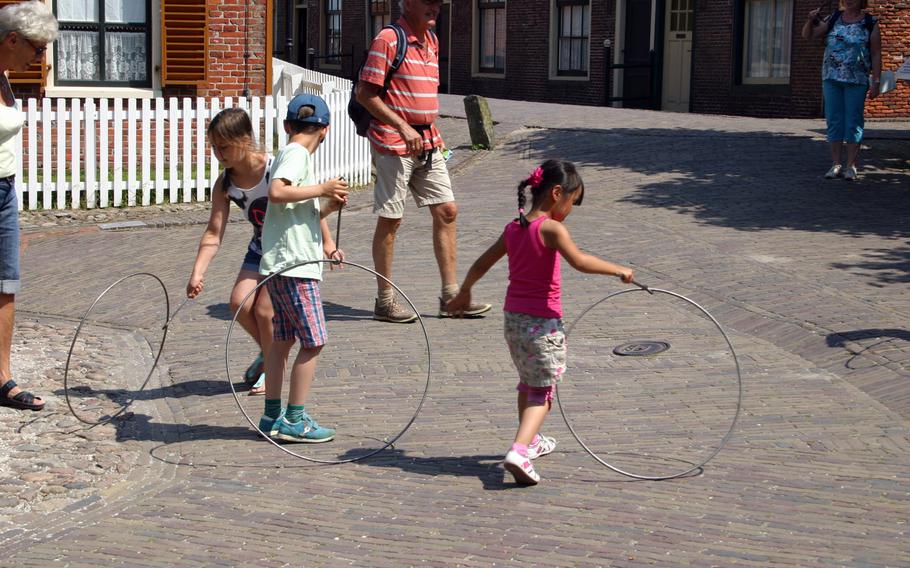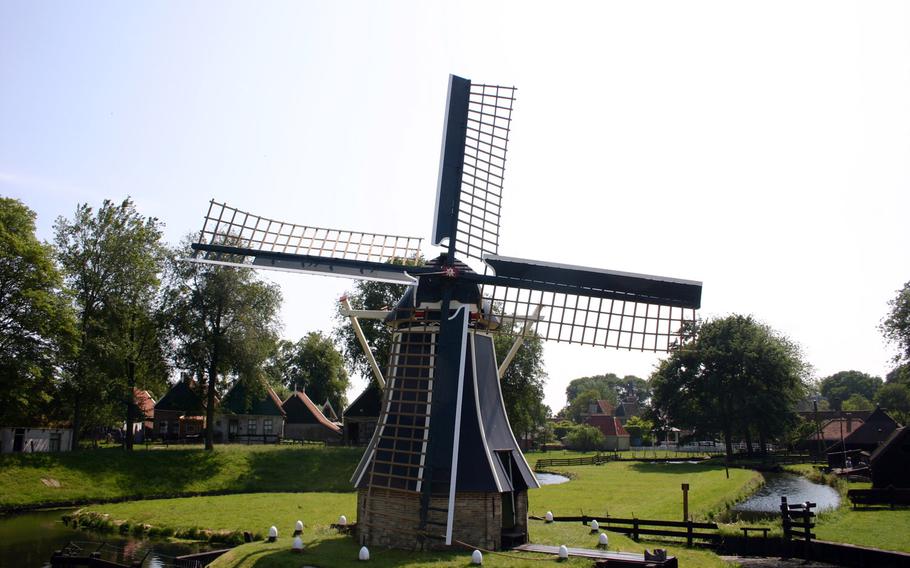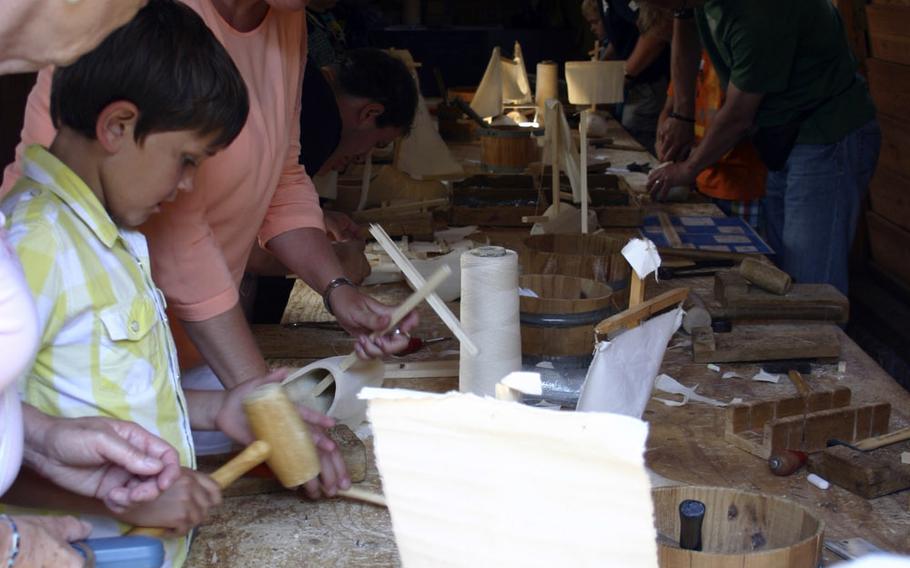 With a giant puff of smoke and the screeching sound of metal on metal, the steam train lurches from the station in Hoorn, a cozy city an hour north of Amsterdam, and our journey to the past begins.
My husband, Peter, and I — along with our son, Ross — are taking a unique excursion by train and boat through the Historic Triangle: three towns in the province of North Holland that border IJsselmeer lake.
We're traveling in a circa 1926 train car filled with families — many are grandparents with young children — who chat excitedly. The excursion is part of Museum Steamtram, an experiential attraction that includes historic displays at train stations along the line, as well as steam locomotives and train cars that date back nearly a century, and culminates in a ride on the IJsselmeer aboard a historical ferry.
Our trip starts at the train station in Hoorn, where we sip coffee in a cozy waiting room decorated to reflect days gone by. Children are invited to pick up old suitcases and satchels and carry them on board the train. Soon the friendly conductor dressed in period costume blows his whistle, signaling it's time to board. And the fun begins.
With the windows down, we quickly become mesmerized by the scenery. At a top speed of 30 kilometers per hour (18 mph), the train's leisurely pace ensures a relaxing ride. Backyard gardens and industrial areas soon give way to pastures full of cows and horses and, yes, the occasional windmill. It's summer, so the tulips are long gone, but here and there we see colorful fields of bright pink and blue hyacinths. At intersections, people on bikes wave and smile, and the train whistle blows in response.
Soon we stop at the restored station in the town of Wognum, where children are invited to try old-fashioned games, such as walking on stilts or hoop-rolling. You're also welcome to get a closer look at the steam locomotive, where coal feeds a hungry fire to fuel the steam engine. When the conductor blows his whistle, we're off again, creaking and lurching on a track that's been in use since 1887.
Our next stop, Medemblik, has a colorful history and the beautiful Kasteel Radboud, a castle from the Middle Ages. The castle offers tours and historical programs and is one of a number of attractions. Others include a bakery museum, which still bakes delicious treats, and a steam machine museum. But you might just want to stroll along the beautiful harbor, where sailboats bob in the breeze.
Soon it's time to begin the next leg of our journey. We walk down a wooden plank to board Friesland, a ferry built in 1955 with a beautifully restored salon deck. Here you can order a meal or relax with a cup of coffee as you watch the scenery float by. My family and I head up to the top level and view boats of all sizes and shapes heading out to sea.
After 90 minutes, we arrive at Enkhuizen, our final destination, and disembark at the Zuiderzee Museum, one of the best museums I've visited. It has both an outdoor living museum next to the harbor and a nearby indoor exhibition, which houses the largest collection of wooden ships in Europe as well as changing exhibits. We spend most of our time in the outdoor area, composed of 140 authentic dwellings, shops and workshops brought to Enkhuizen from villages around the former Zuiderzee, which was closed off from the North Sea in 1956 by a 30-foot dike.
As you stroll through the cobblestone streets, you might walk under a clothesline with towels fresh from the wash hung up to dry. You can stop to chat with a housewife stoking her cook stove or learn how to mend fishing nets from a sailor across the lane. Kids can play a variety of old-fashioned games in the church square or build a "klompbootje," a sailboat from a wooden shoe. There's a beautifully restored windmill, a fish smoker, a blacksmith, a basket maker and much more.
As we are leaving, we see an odd-looking china cabinet inside a barn. A docent beckons us to come in, and we're so glad we do. The china is displayed in all sorts of odd positions connected by wires, but when the docent puts a euro in the slot, it all makes sense. It's a carillon, and as the euro travels along its wire track — think Rube Goldberg — it "rings" the china and plays a sweet little tune. And you get your euro back at the end!
The docent explains that the china cabinet is an art project combining history and art made by a Dutch student. It's a great symbol of Dutch inventiveness and just one of many reasons I will return to this unique historical region soon.
Peggy Sijswerda is a freelance writer who lives in Virginia.
Costs The excursion is available March through December and can also be completed in reverse. If you have less time, you can buy tickets for the train, the boat and the museum separately. The combination ticket (train, boat and entrance to the Zuiderzee Museum) costs 27 euros for adults and 20 euros for children 4-12. Between Enkhuizen and Hoorn, take the regular train to return to your starting point. The fare is about 4 euros, and trains run every half hour.
AccommodationsConsider a stay at Villa Vakantie Park IJsselhof, a bungalow park in Andijk with comfortable vacation villas that accommodate four to 16 people; www.villavakantieparkijsselhof.nl.
Information For tourist information, visit wvvv.hoorn.nl; for information on the Zuiderzee Museum, go to www.museumstoomtram.nl; for Villa Vakantie Park IJsselhof, go to www.villavakantieparkijsselhof.nl.