Homburg-Schwarzenacker: Get the feel of Roman village through museum, artifacts near K-town
by
Mark Abramson
March 9, 2010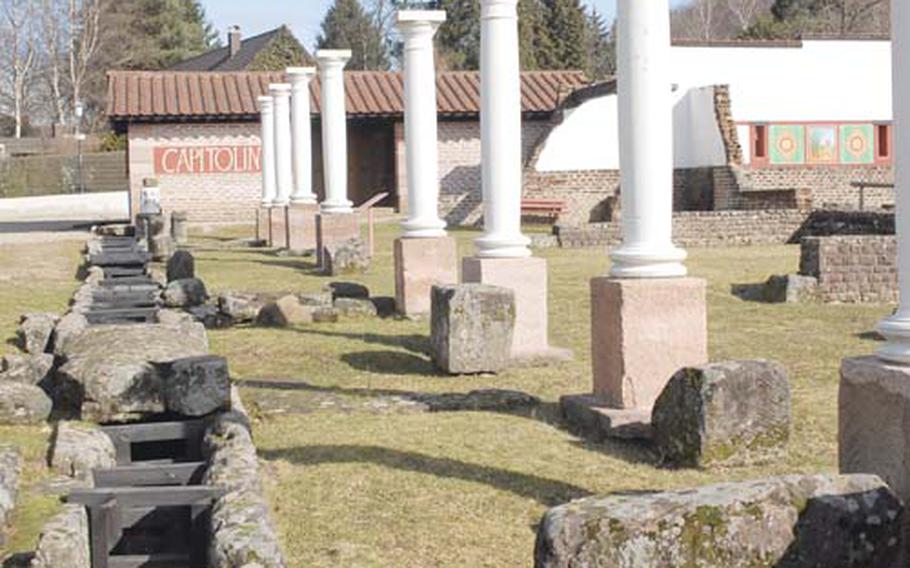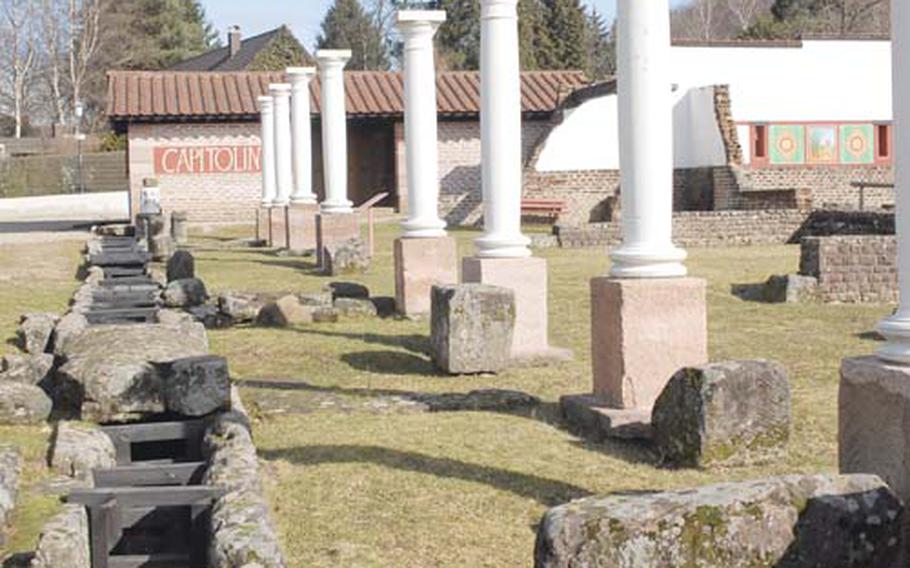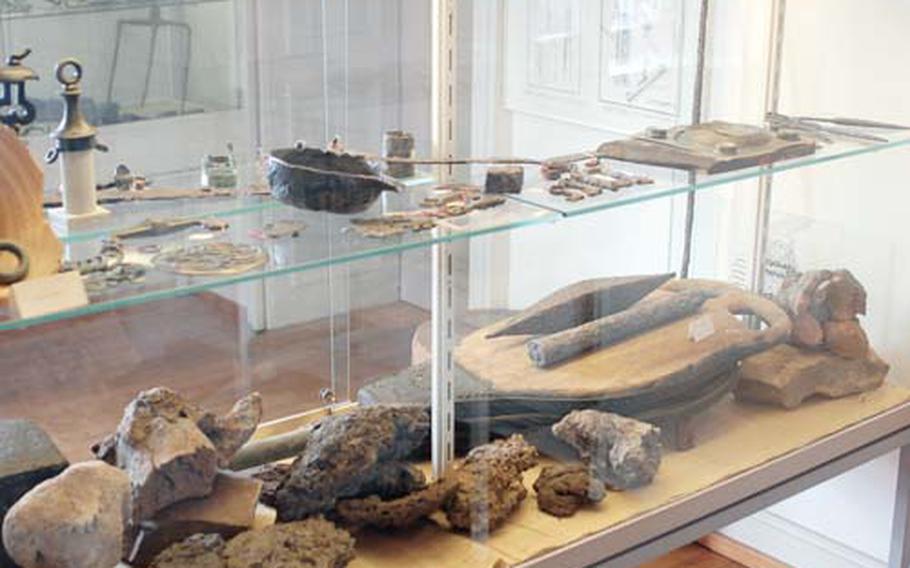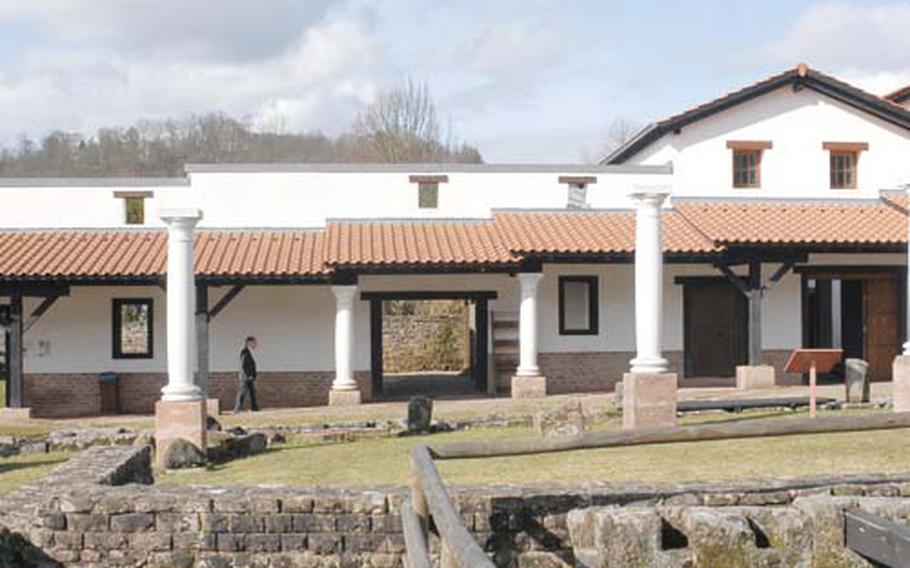 The history of the ancient Romans comes to life less than an hour away from Kaiserslautern, Germany.
The Roman Museum Homburg offers a glimpse into the world of the Roman Empire in Homburg-Schwarzenacker. Part of the museum is a village re-creation, while the museum grounds feature a labyrinth of walls from what was once a small village. According to the museum's literature, the village was built about the time of Christ's birth and was destroyed by Alemannic tribes in A.D. 275.
The ruins are the real draw, except for perhaps on a cold, dreary day. Located behind what is now a well-kept courtyard, the village was once served by wells and pipelines made of clay and wood. Now it looks like an archaeological dig reminiscent of something out of an "Indiana Jones" movie – minus the masses of people unearthing artifacts.
There are some buildings with tile overhangs and wooden doors and window frames maybe decades old and built to give visitors a sense of what the village looked and felt like before its demise.
The museum's information describes the area with 2,500 inhabitants and crisscrossed by wide streets, drainage channels for the rain and waste water, villas and temples in the surrounding hills where the Romans worshipped their gods.
The ruins may be a far cry from Rome itself, but they are enough to let one's imagination take flight while sitting back and taking it all in on one of the area's park benches.
Entering the museum grounds from the parking lot, visitors see a large courtyard with manicured grass, a small fountain, a reconstructed Roman dwelling, statues, flowers and a sculpture that overlooks the grounds. The museum itself is a three-story, pink building.
The first floor of the museum is not what one would expect to find, with its 18th-century paintings from artists such as Johann Christian von Mannlich, Georg Friedrich Meyer, Konrad von Mannlich and others. The works include portraits, country landscapes and animals ranging from a fox being attacked by ravenous dogs to livestock and other four-legged creatures. The information in the museum is in German, but visitors can purchase an inexpensive information pamphlet in English.
On the second floor is where Rome lives through an extensive collection of artifacts. Items on display include tools, such as a hammer made out of rock. There is also an abundance of pottery, stone carvings and sculptures.
On the museum's top floor is an auditorium where a film about the ruins and life in the village is shown in German. A museum official said even though the film is in German, people who don't speak the language can understand what is going on, and he was right.
Visitors can start the film with a push of a button. Using animation, it takes visitors on a 3-D-like tour of the village and includes re-enactments of people making pottery and doing other daily tasks.
All in all, the short trip is worth it on a sunny day and is an inexpensive glance into Europe's history.
Know & GoFrom Kaiserslautern and Ramstein Air Base: Take the A6 west toward Saarbrucken to exit 9 near Homburg. Get off at exit 9 and turn left. Follow that road, the 423 Bexbacher Strasse, for about five miles.
The museum is open from 9 a.m. to 5 p.m. daily from April to October and 10 a.m. to 4 p.m. daily from November to March. It is closed in December and January.
Adult admission is 3 euros. Students are 2 euros. Families are 7.50 euros, and guided tours are 30 euros.
There are not a lot of restaurants around the museum. The closest place to get food is a bakery across the street.
For more information, go to the museum's website.